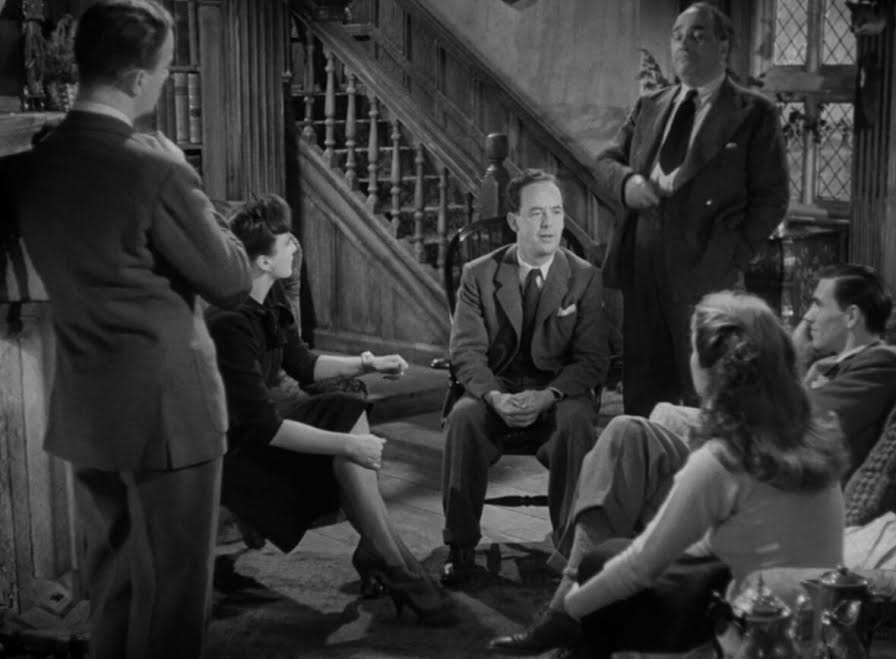 ……………………………………………………………..
Dead of Night Movie Review
Dead of Night is a 1945 British anthology horror film directed by four different directors and starring Melvyn Johns, Googie Withers and Michael Redgrave. It is an outstanding horror feature.
It follows a man who arrives to a cottage and explains to the people there that they are all just a dream and that he has been having this exact dream for a while. The other guests start to tell the supernatural tales that they experienced and thus we have an ingenious anthology format. Really, I have rarely seen an anthology film done this well and that felt this well connected and natural which is so commendable. The entire storyline is immensely original with its flashback structure and dream within a dream phenomenon. Truly it is a one of a kind, immensely influential film.
……………………………………………………………..
"Oh, Mr. Craig.
Now that you've met us,
I'm sure that you wouldn't dream of dreaming about us again"
……………………………………………………………..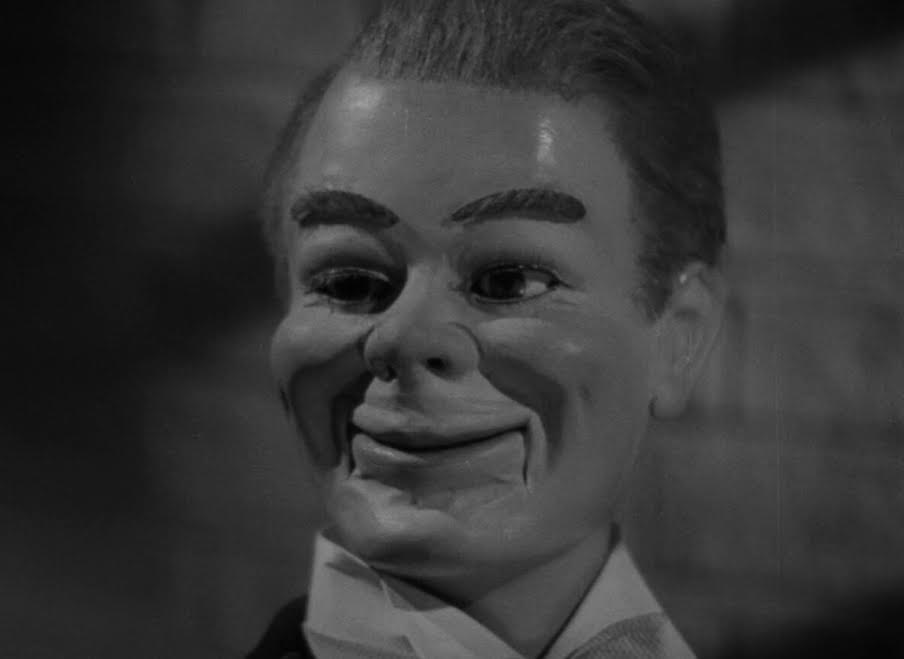 ……………………………………………………………..
Let's talk about its various stories. Hearse Driver sequence is pretty good, but not as good as the rest are. Christmas Party sequence is one of the best segments in the movie. This is a ghost tale done right (unlike the next one, but more on that later). The moment when you realize that the kid Sally encounters is actually dead is a very effective, creepy moment and the entire sequence is really well made and so atmospheric.
Haunted Mirror sequence is undoubtedly the most fascinating story in the whole of Dead of Night. A man sees a different reflection in the mirror. Such a wonderfully creepy and mysterious premise. Again so influential, but above all very spooky and brilliantly crafted. I love when horror films have a great backstory and this one has that in abundance as the detail is meticulous and we get to know everything we should know about this mirror.
……………………………………………………………..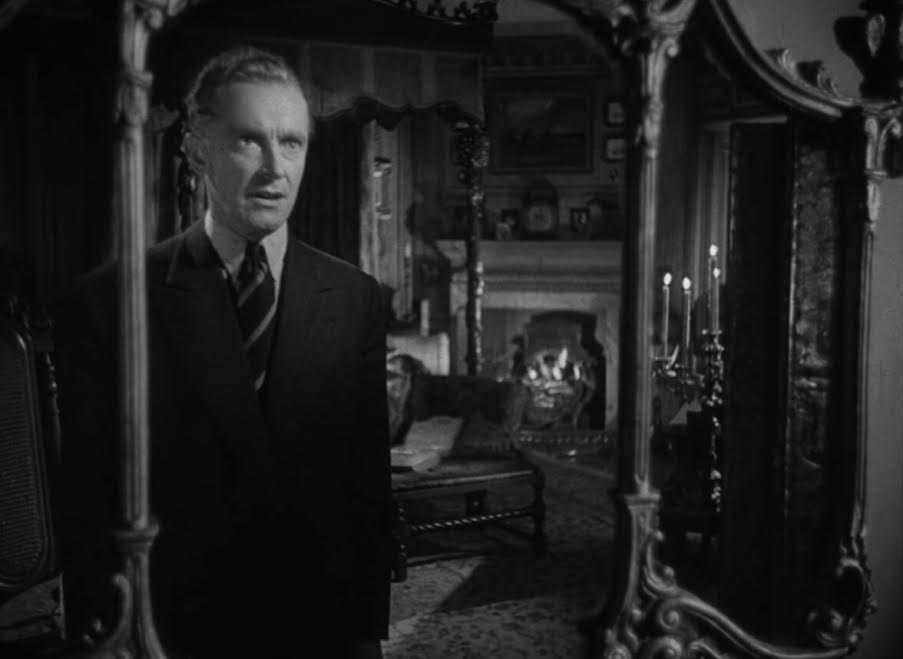 ……………………………………………………………..
Now, as I said above, the Golfing Story sequence isn't particularly effective and it is the weakest link in an otherwise terrific picture. I get its humor as it is charming in its own right, but then again the film shouldn't have had any humor in it, at least that's my opinion as I don't find it fitting at all. The special effects here are terrific and the premise is really fun plus the characters are amusing with a great dynamic, but it is too lightweight and the humor is overemphasized. It creates a jarring shift in tone as all of the other stories are very serious and dark.
Ventriloquist's Dummy sequence is the one segment that is probably the most influential of the bunch which really says a lot. The entire film obviously influenced Rod Serling as The Twilight Zone is so similar both in tone and style to this movie, but also in substance. And that is why I loved this movie so much as I adore the show. But this particular story influenced the show the most and it is easy to see why. As is the case with the entire movie, it is a horror, supernatural tale that is incredibly creepy, but could have easily been pulled out in a special effects lacking era such as the forties. The dummy himself is frightening, but the ventriloquist is so relatable and such a tragic figure. The ending alone is tragic and disturbing and the story is always eerie and highly memorable.
……………………………………………………………..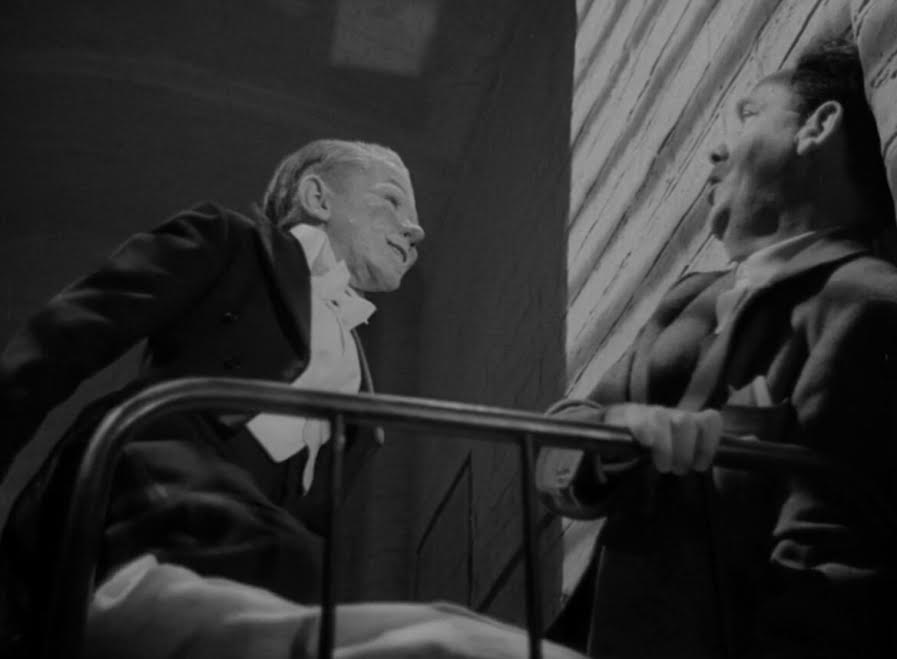 ……………………………………………………………..
As for the Linking narrative, it is admittedly a bit too difficult to understand at first, but once you get to know each and every character and once the plot untangles, it becomes understandable and very admirable. This is probably the first ever movie with a dream within a dream theme and that flashback structure is very authentic, but also extremely well executed and never forced or filled with plot holes. Craig's story with a repeated dream is fascinating and inherently mysterious and I loved the ending in which it starts happening all over again.
The characters are all really likable and relatable with the highlights being Craig and Joan. The acting is also very good and each of the actors and actresses gave a very good performance, especially great for a horror film. The same goes for the directors. It is admirable that the film was directed by four different directors and yet it never felt disconnected or jarring (except the golf story of course.
……………………………………………………………..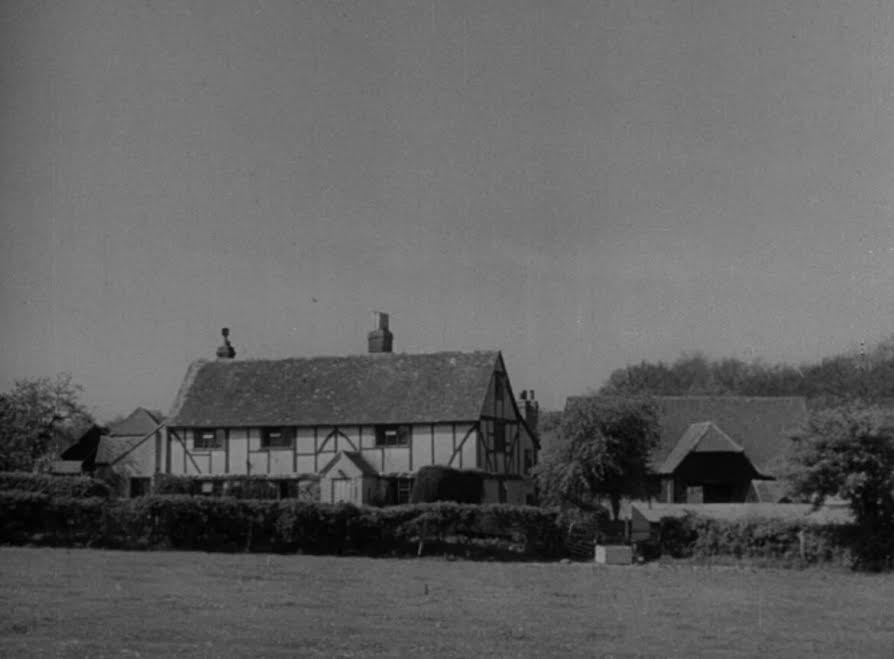 ……………………………………………………………..
Dead of Night is technically marvelous. The effects are awesome, the film is beautifully shot with some very effective shots and takes. The tone is suitably very dark and ominous, the atmosphere is strong in almost every segment and the editing is so deft. The dialogue is great as is the sound design and the film is authentic, memorable and always riveting to watch. It is definitely one of the very best that 1940s horror has to ever.
Dead of Night has a jarringly lightweight and comedic segment in its Golf Story sequence, but it is otherwise a top-notch, brilliant anthology horror film with every story being exceptional and so creepy. The entire flashback, dream within a dream structure is incredibly influential, the stories are all very authentic, memorable and riveting and the film is technically stunning with superb cinematography, very good acting and excellent direction and editing. It is one of the very best horror films of its time, a fascinating film that is such an evident influence on The Twilight Zone.
My Rating – 4.5
…………………………………………………………………..