………………………………………………………………………………………..
Bridge to Terabithia Movie Review
Bridge to Terabithia is a 2007 fantasy drama film directed by Gabor Csupo and starring Josh Hutcherson, AnnaSophia Robb, Bailee Madison and Zooey Deschanel. It is such an emotional, unexpected film.
………………………………………………………………………………………..
"You are who you are – not your parents"
………………………………………………………………………………………..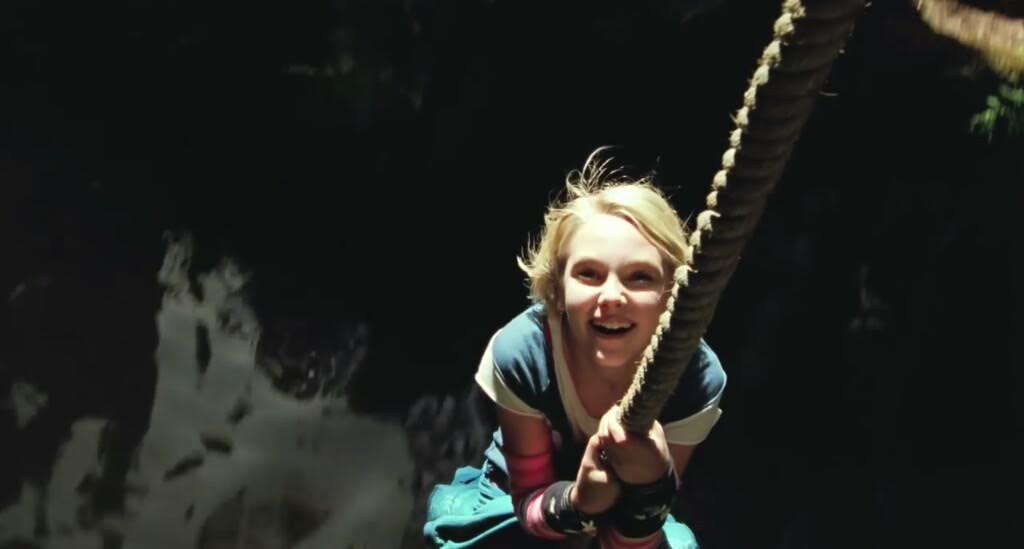 ………………………………………………………………………………………..
It is about Jess and Leslie, two 12-year-olds who create a fantasy world called Terabithia and there spend their time together. I really enjoyed this movie, but still found it problematic. Let's first talk about the obvious and that is its dark twist that comes around the half mark. Leslie dies and Jess is left coping with loss and learning how to adapt. I have to say that I hadn't seen this coming at all. In fact, this is the movie that surprised me the most in quite a while to be honest. That was so unexpected and turned the movie around entirely.
………………………………………………………………………………………..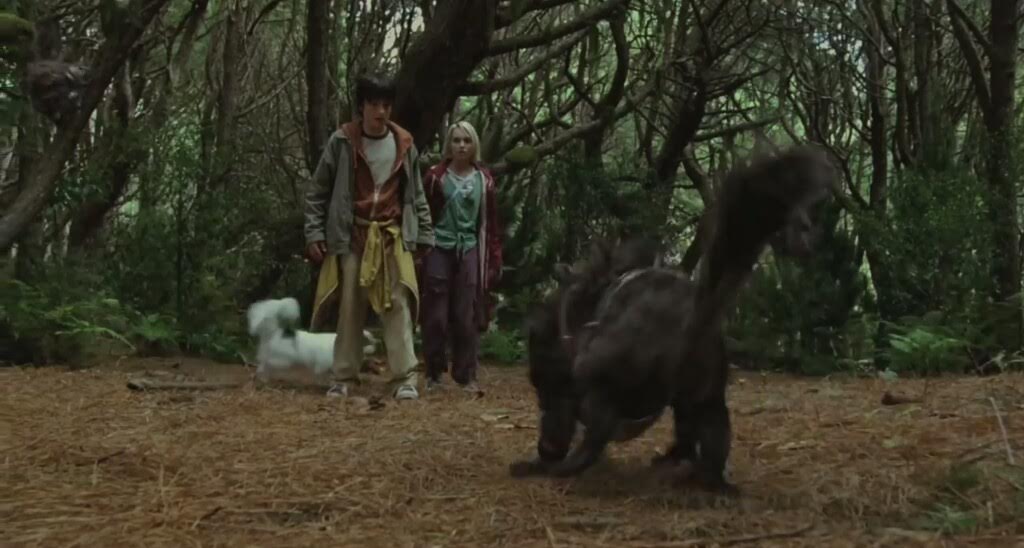 ………………………………………………………………………………………..
I am always up for more sophisticated and mature approach in children's flicks and of course I liked it here as well. But I was shocked and angered nonetheless and that might not be a flaw because the movie then certainly did a good job in making you care for the character. However, the tonal shift is still jarring as the entire first half of the film is childlike, even too childlike and the entire second half is mature, even too depressing. That was weird, but I still liked both of those halves quite a bit.
I liked Jess, but I still wanted better character development for him. Leslie is awesome and has such an endearing personality. I liked the teacher quite a bit as well, but it is May Belle who is probably the highlight here as she is such a likable, really wonderful kid that brought a smile to my face whenever she was on screen. The performances are also pretty good and it is great to see Josh Hutcherson at such an early stage in his career and he is quite good here. But Robb is also solid and I really enjoyed Bailee Madison's performance and find her to have such a great talent.
………………………………………………………………………………………..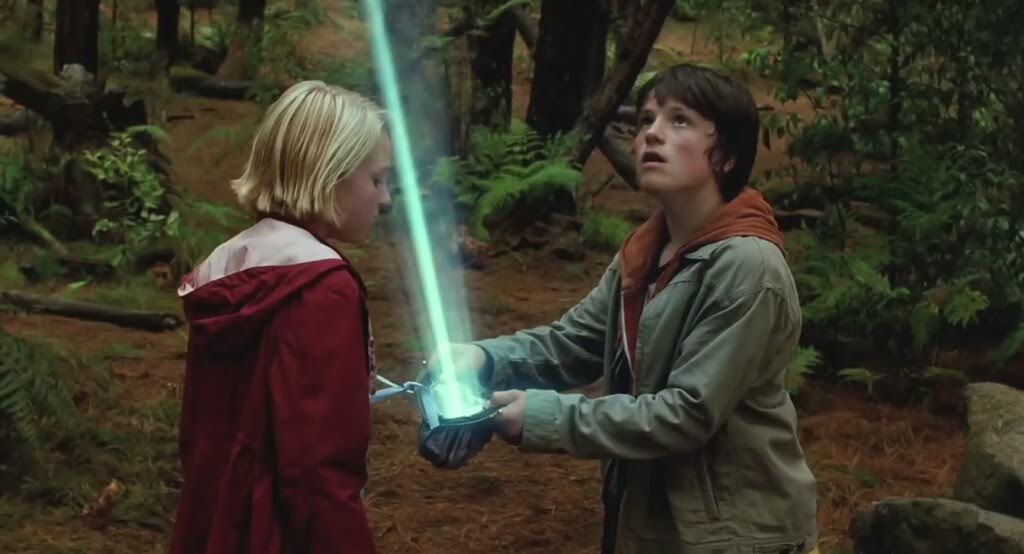 ………………………………………………………………………………………..
Bridge to Terabithia is solidly directed and paced, but it would have benefited from a longer running time that would have led to much better characterization. The relationship between the two is great, but it would have benefited from more focus and longer screen time. Its tone is weird, but the film is so incredibly emotional with some truly heartbreaking sequences that almost moved me to tears. It is definitely an original and admirably sophisticated and mature family flick, albeit a tad depressive in my opinion. It benefits from its unpredictable storyline a lot.
The dialogue is pretty solid and the imagery is great with some great visuals and wonderful backgrounds. However, I found the special effects to be lacking in some areas as some of the creatures weren't particularly lifelike or convincing. And the creatures are overall not as interesting or as memorable as they should have been. Bridge to Terabithia is inarguably much more effective in its drama elements as the fantasy ones aren't particularly impressive. But the action is still solidly filmed.
………………………………………………………………………………………..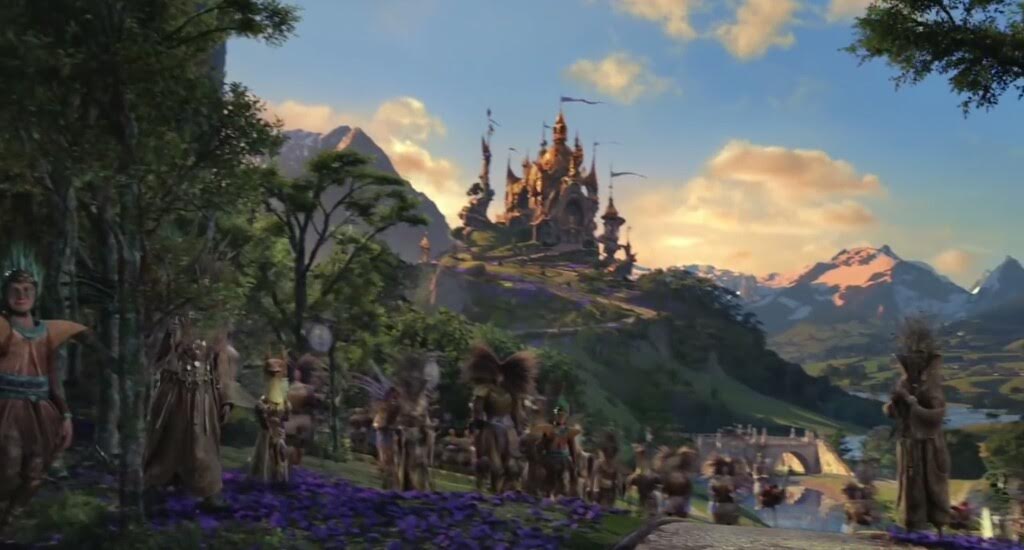 ………………………………………………………………………………………..
The highlights for me are the ending which is just so heartwarming, many of the scenes in its second half are heartbreaking and of course the rope scene when the two first explore the woods is just so wonderful to behold. I loved the character interactions here even though I found some of those bully characters to be quite clichéd for the genre. All in all, Bridge to Terabithia is one of the most surprising and unexpected family flicks and one of the better Disney live-action films that I've seen so far.
It does have a jarring shift in tone, the fantasy elements could have been more memorable and the film would have benefited from a longer running time, but Bridge to Terabithia is still such a beautiful movie with such an unexpectedly dark and heartbreaking twist, endearing characters, many moving moments and a brave, original storyline. It is one of the better live-action Disney films for sure.
My Rating – 4
………………………………………………………………………………………..