……………………………………………………………………..
Blackmail Movie Review
Blackmail is a 1929 thriller film directed by Alfred Hitchcock and starring Anny Ondra , John Longden and Cyril Ritchard. It is a solid, but very troublesome movie.
……………………………………………………………………….
"Detectives in glass houses shouldn't wave clues"
……………………………………………………………………….
It follows a London woman who is blackmailed after killing a man who tries to rape her. The plot itself is quite good for the most part, but at times very problematic as well. The entire first half is really good. The murder should have happened a bit before, but the build up was well realized and it was a very well crafted half. But the second one was disappointing. I really liked the introduction of Tracy and that blackmailing part was really intense and interesting, but the third act is so ridiculous. It just ended in such a rushed and very unsatisfying manner with Alice not confessing the crime in the end. Very disappointing.
The characters are also problematic. I liked Tracy quite a bit as he was such a great presence and his mannerisms were fun. Frank is also quite good. But Alice is not as she is such an idiotic woman. She murdered in self defense and instead of confessing that to the police, she chose to hide. Also, she still ended up not confessing it at the end. And her role in the scenes with Tracy is so passive as Frank is literally the only one who handled the situation. She is such a stupid, ridiculous woman.
……………………………………………………………………….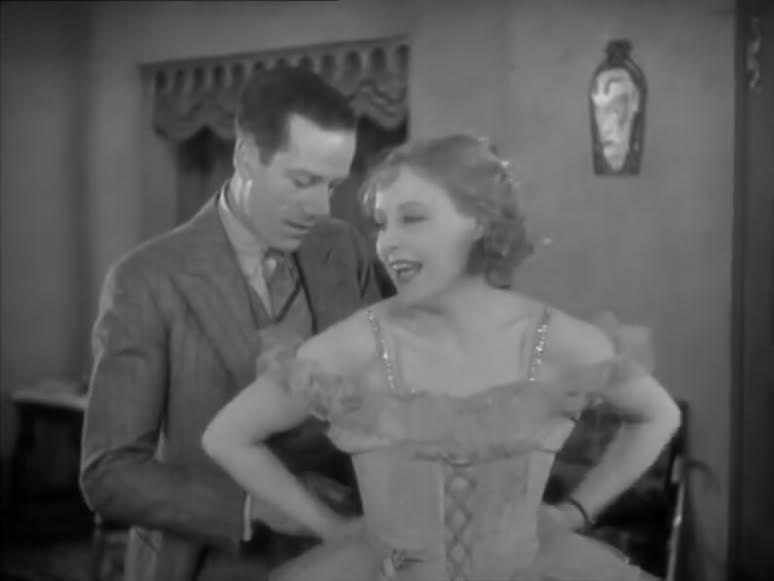 ……………………………………………………………………….
Blackmail succeeds as a thriller because it does have its intense moments. I absolutely loved the murder itself as it was well realized and those later action sequences were also quite thrilling and visually pleasing. Hitchcock directed this movie wonderfully and this is another strong proof of how great a director he is when even his first films had that masterful style to them.
Blackmail was filmed in a transitioning period for film and therefore it has two versions – silent and sound. I watched the sound one and I have to say that I wasn't a big fan of it. The sound is quite poor and the choice to film only some scenes in sound did not pay off for me, apart from that silent beginning which is awesome and which features such a fan cameo from the director. But the biggest offender here is Anny Ondra. She was deemed unsuitable for the role because of her thick accent so all of her dialogue was dubbed by another actress leading to such an awkward performance that bothered me a lot. But at least Cyril Ritchard and John Longden gave respectable performances themselves.
……………………………………………………………………….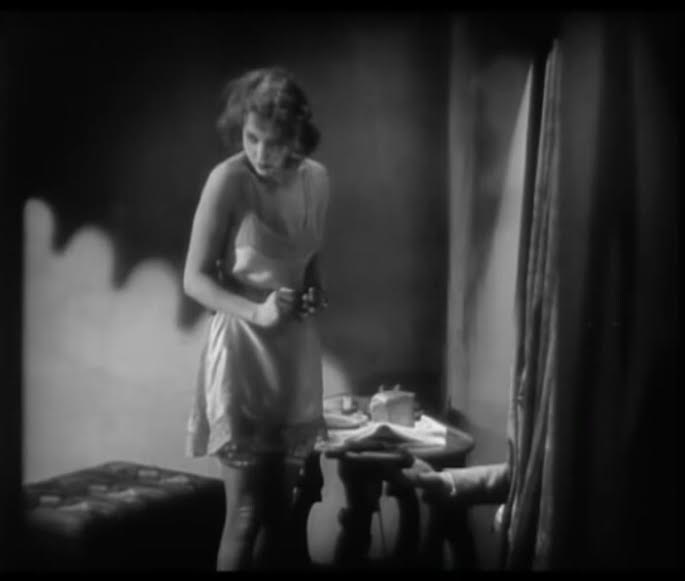 ………………………………………………………………………………….
Blackmail is visually such a strong movie. I loved some of the choices in its camera movements and I found its cinematography to be really good. The film looks splendid as is always the case for Hitchcock films. The tone is also good, pleasantly serious and mildly intense. And despite some of those really unfortunate choices in its second half, the script is still solid and it led to some very intriguing moments. The highlights for me were the entire attempted rape/murder sequence and all of the scenes with Tracy as he is such a memorable, really charismatic presence. The film is very well paced and lasts for just the right amount of running time. It is very entertaining to watch and its score is quite solid and accompanies its atmosphere wonderfully. Overall, Blackmail is a very flawed movie which is unfortunate as it could have been great, but it is still a solid and respectable early Hitchcock movie. And even though 'The Lodger' is a much better movie, this one is still worth a watch.
Blackmail is a solid, but incredibly flawed movie. The cinematography is splendid as is its score, the movie looks really good and is quite atmospheric, its first half is really well crafted and some scenes are so memorable, but the second half is disappointing with a very problematic ending, the dubbing of Anny Ondra's voice led to an awkward performance and her character is a very idiotic one. It is an entertaining and solid film, but unfortunately plagued by those annoying problems.
My Rating – 3.5
………………………………………………………………………………….