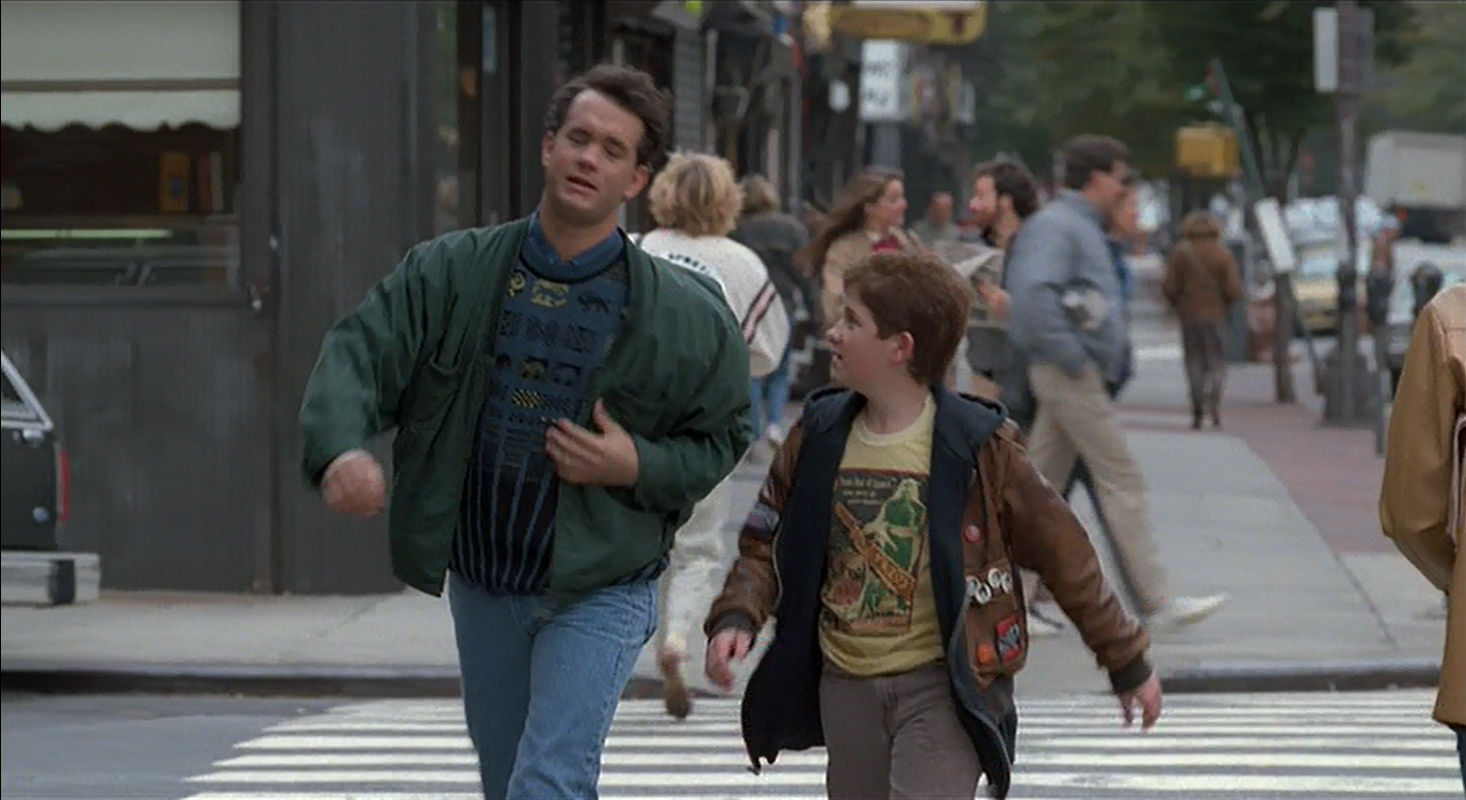 …………………………………………………
Big Movie Review
Big is a 1988 family fantasy comedy film starring Tom Hanks as a boy who makes a wish to be old and he becomes a 30 year old man.
………………………………………………….
"And I'm three months older than you are, asshole!"
………………………………………………….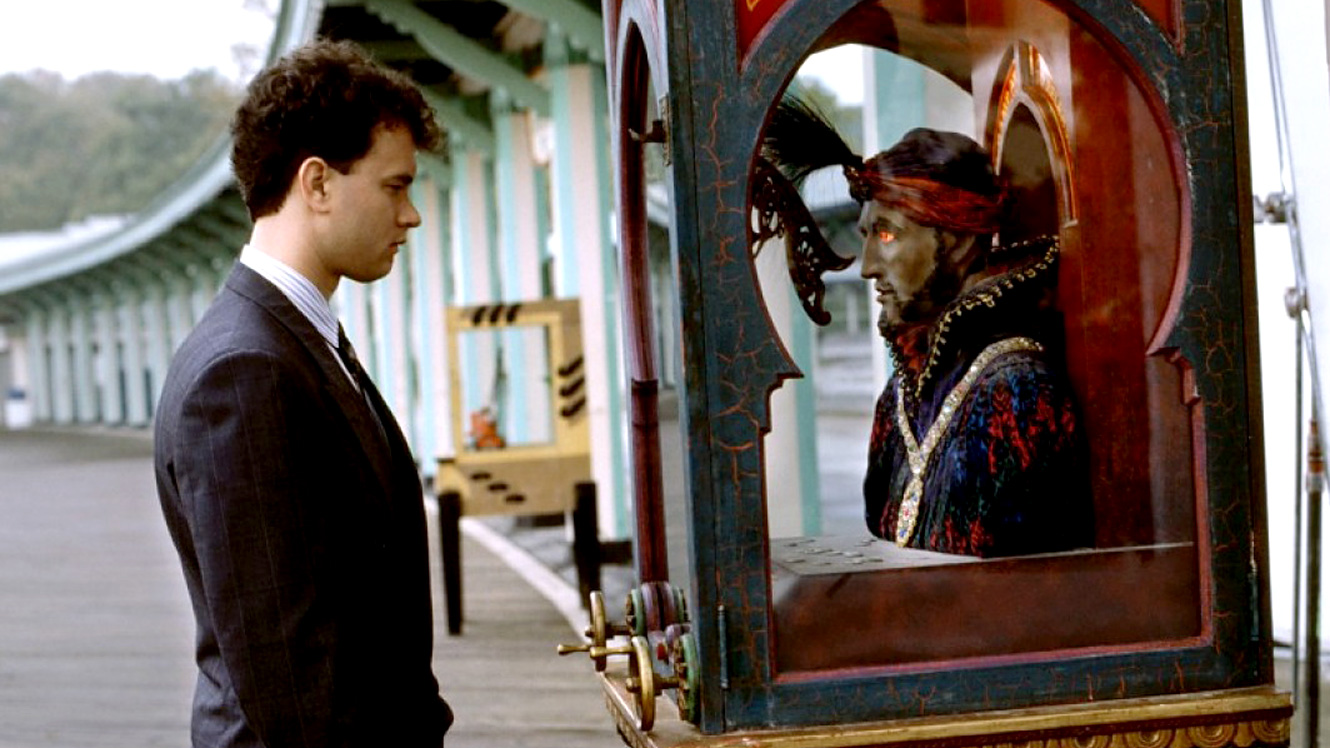 ………………………………………………….
This is a film that has quite a unique and interestingly very original and rarely explored premise. The beginning with the machine is very well executed and memorable. But the middle of the movie is Big's weakness because it is filled with typical movie tropes that are reminiscent with so many 80s and 90s family films. It also has some very naive scenes that are hard to believe and illogical. And it can get pretty cheesy and familiar. But the film's third act gets it back on the track with a phenomenal exploration of its central theme – childhood versus adulthood. And her realization and their emotional goodbye is such a warm and heartbreaking scene and also a perfect conclusion to a heartwarming story that seems as if it came right out of a fairy tale. It is so good and effervescent.
………………………………………………….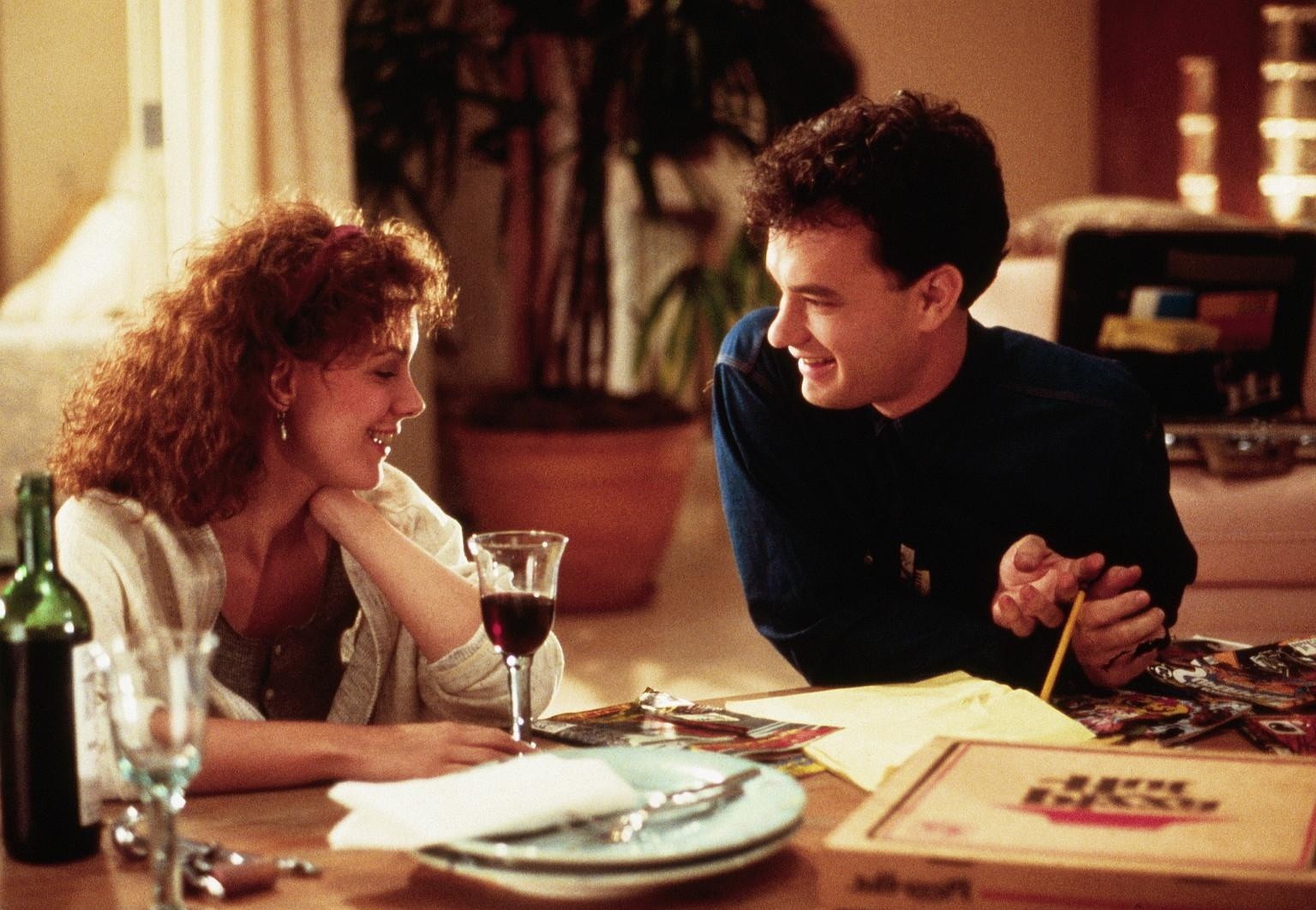 ………………………………………………….
The characterization is pretty good as is of course the acting. Tom Hanks is expectedly superb in the protagonist's role and he plays Josh Baskin perfectly, always making you remember that the character is in fact a lot younger because he embodies that inherent childlike behavior that is essential for the role. Elizabeth Perkins is wonderful as Susan Lawrence, his love interest. Her performance is very good and the character is surprisingly poignant, realistic and very likable. Her relationship with Josh is very endearing from start to finish and she possesses an inherent charm. The other characters are all quite forgettable, but those two are great and his best friend Paul is a likable and also very realistically depicted kid.
The direction is quite good, but the score is stupendous, very beautiful and moving at times. The dialogue is also quite solid and the editing is mostly good. The film benefits from its offbeat premise and a lot of heart at its core.
………………………………………………….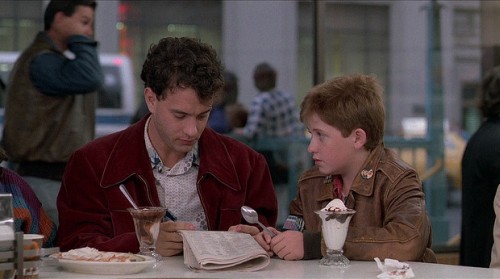 ………………………………………………….
Big should have been funnier and that is my problem with it definitely. It has its charms, but it should have been funnier having in mind it is a comedy above all. And that middle of the film with some boring office sequences and a lot of unnecessary characters with naive behaviors definitely ruined the movie. But this is a children's movie from the eighties and such problems in the script are expected. And the kid should have been ten instead of thirteen years old because it is much more realistic for him to be younger. However, the movie manages to transcend above those clichés with its very original and incredibly moving ending. And professional acting and endearing characters certainly don't hurt.
It has its flaws including some cheese factor and some naive sequences, but Big is largely a stupendous family movie with charming characters, great Tom Hanks in the central role, some wonderful themes, heartbreaking ending, nice score, quite offbeat and very well used premise and a lot of heart at its core. As family films from this period go, it definitely is quite underrated in its own right.
My Rating – 4