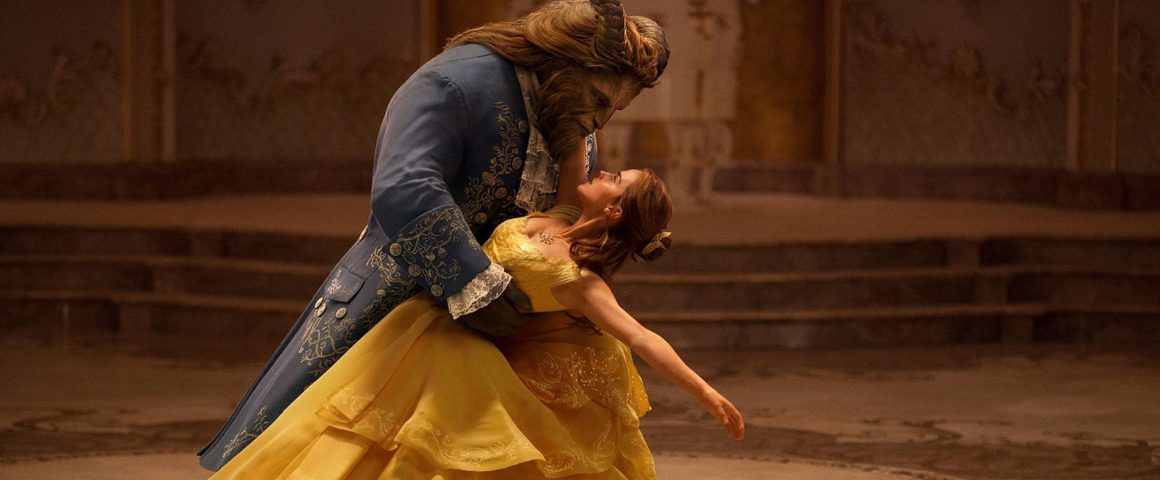 …………………………………………………….
Beauty and the Beast Movie Review
Beauty and the Beast is a 2017 musical romance film directed by Bill Condon and produced by Disney. It stars Emma Watson, Luke Evans and Dan Stevens.
…………………………………………………….
"My dear Belle, you're so ahead of your time.
This is a small village, and it's small-minded, as well.
But small also means safe."
…………………………………………………….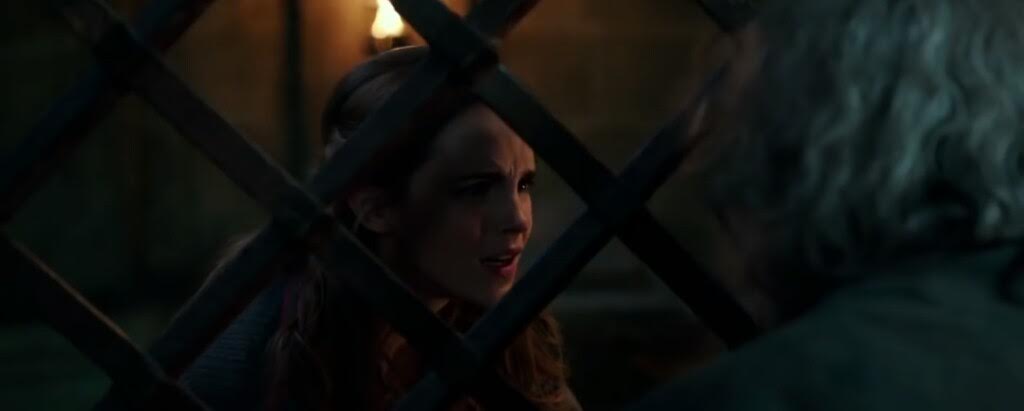 …………………………………………………….
This 2017 version is a remake of the 1991 classic Disney animated film which is regularly cited as one of the best animated movies ever made. So naturally this adaptation was a risky venture and some may say even unnecessary. However, the end result is quite good so to me it was worth it. I liked most of the things and I truly hated just a couple of aspects so I ended up liking the film overall despite it being naturally inferior to its predecessor.
The plot isn't as rehashed as everyone has been saying. Definitely some scenes are just way too repeated, but because those are classic scenes, you basically couldn't do it any other way. So I am here only going to talk about those different plot points as we all know the overall story from the original film.
The beginning was a nice idea as it showed us how the prince was turned into a beast. However, they didn't do it in the best way possible and the scene felt too safe and tame as is the whole flick, but more on that later. I have to say that I almost disliked the first act of the movie as it was mostly just repeated from the original with nothing new added to the table.
…………………………………………………….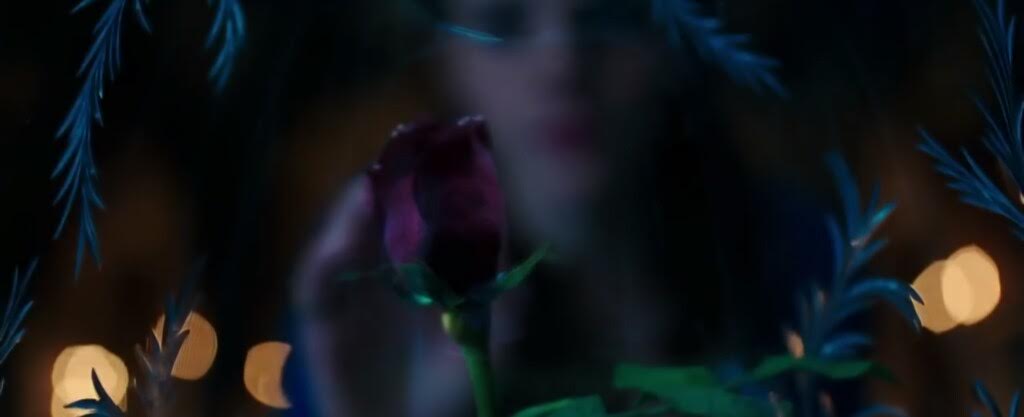 …………………………………………………….
What I liked is that we got too hear the backstory for the Beast, but the highlight was Belle's backstory. That entire Paris sequence was beautifully conceived and executed. It was emotional and a perfect way to both progress their relationship and reveal to Belle what happened to her mother. That explanation was definitely good, but more often than not, I actually really disliked the film's talkative, explanatory approach as they had the need to spoon-feed to their audience literally everything (how the two learned how to dance for example) and thus they lost the simplicity and sophistication of this tale and the original movie.
How Maurice got blamed and proclaimed a madman was changed and actually for the better as it was much more believable. The same goes for Agathe as I really liked her mysterious presence throughout the whole film. And the objects turning into anthropomorphic state was another good idea well executed. Overall, I liked these changes, but they were too minor and I would have liked to have seen more sophisticated additions and themes.
The characters are great. Belle is as great as before and the same goes for Gaston who is even funnier and more memorable here. Sometimes the feminist approach with Belle was too on-the-nose, but she was mostly too likable to dismiss. Beast to me was the only truly weaker character as I thought he was too timid and his design was thoroughly unappealing to me personally. Quite poor CGI there. But I have to say that the various romantic scenes that they added for the two were great and they helped strengthen their relationship even more.
…………………………………………………….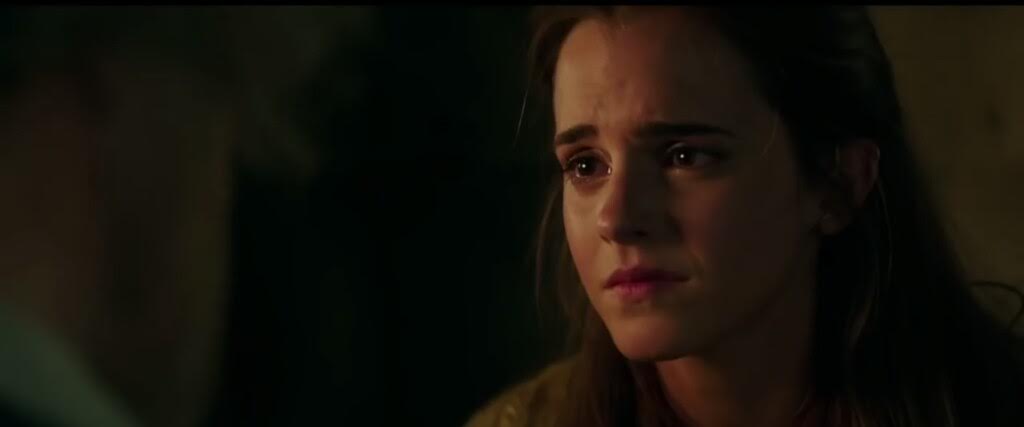 …………………………………………………….
Maurice is different than in the original film, but still quite good and likable. LeFou being gay is an interesting and fitting choice, but it backfired as they didn't do anything with it. They raised the roof for him being the first gay Disney character and I thought that those elements here were too much played for laughs and ultimately disappointing. But I liked his relationship with Gaston and how he eventually turned to the good side, that was great.
Lumiere and Cogsworth and solid and they provide some quite good laughs, Mrs. Potts is also solid albeit infinitely inferior to the original version and Madame de Garderobe and Maestro Cadenza were good new additions.
The acting in Beauty and the Beast is superb. The casting is top-notch as everyone looks the part, even Dan Stevens who is too physically unappealing for the prince, but he was like that in the original too and he gave a good performance. I love Emma Watson, I always have and I am glad that her career is as strong as ever nowadays. To me she was weaker at first, but as the film progressed, she became much more confident and ended up being great in the role. She blended in this movie beautifully as she was just born to play this role. She became Belle and I adored her.
…………………………………………………….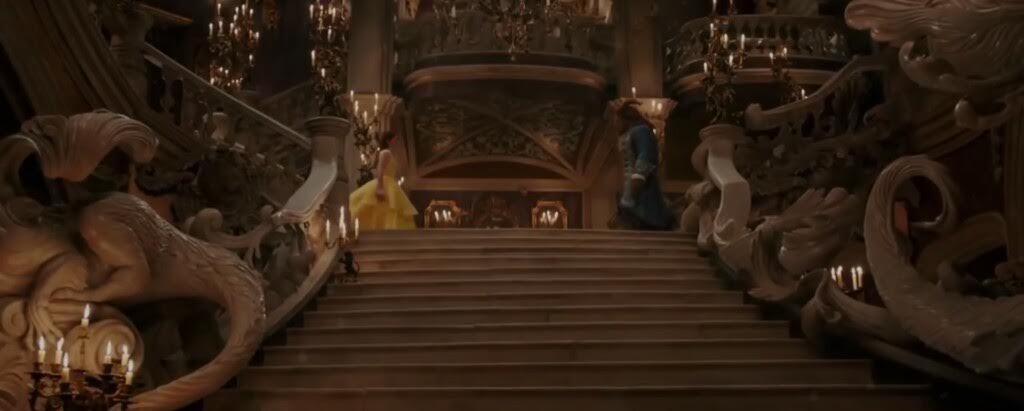 …………………………………………………….
But Luke Evans is great as well. He managed to bring both the comedic and the serious to the role and he both looked the part and played it superbly. All of the other actors and actresses did a very good job with the exception of Ewan McGregor whose French accent is just horrible.
Now is the perfect time to talk about the songs. This is the first movie in this live-action adaptation era for Disney that is a true musical and I liked that, but to some extent. Musically speaking, it is infinitely inferior to the original and it just makes you appreciate the 1991 film even more. But I still liked that the songs were there as it was pleasant to experience them again and in live-action treatment.
Belle to me felt somehow too long and Emma Watson's singing, although good for an actress, is ultimately subpar and I missed Paige O'Hara here. Belle Reprise is never as grandiose as it was before. Be Our Guest is actually pretty solid, although definitely too muted. I never liked Gaston so I didn't like it here either, but The Mob Song is quite good and serves its purpose well. Something There was pretty good and quite comedic which I liked.
…………………………………………………….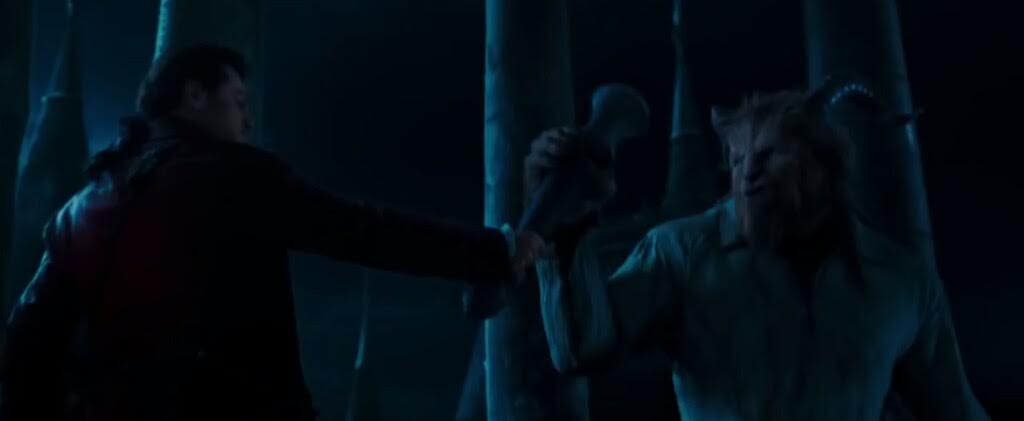 …………………………………………………….
All of these songs from the original are actually rather fine, but the titular song is just so bad that it thoroughly took me out of the movie. Not only did they change the song and added new instruments, they also slowed it down significantly and the entire sequence was just so poorly filmed that it was totally ruined in my opinion. I was actually quite mad for what they did here.
As for those new songs, How Does a Moment Last Forever is brief and effective and Days in the Sun features mediocre lyrics, but is a solid and somewhat catchy tune, although ultimately too forgettable. Evermore isn't great, but it is perfectly solid with good lyrics and excellent singing. It is also accompanied by memorable castle imagery. All three of these new songs are far from great, but still turned out better than I expected.
Beauty and the Beast is a visual feast for the eyes and that is where the film shines completely. It becomes such a magical experience and you witness a fairy tale unfold right in front of you. Even the 3D was pretty solid with some good, popping moments. I loved the costumes despite Belle's iconic dress which felt cheap, but all of the others were great and they transported you to its time period wonderfully. The same goes for the imagery and the special effects, both terrific. The score is also very good and I thought that the pacing is solid. The film is long, but it never felt like it which is a testament to how entertaining it is.
…………………………………………………….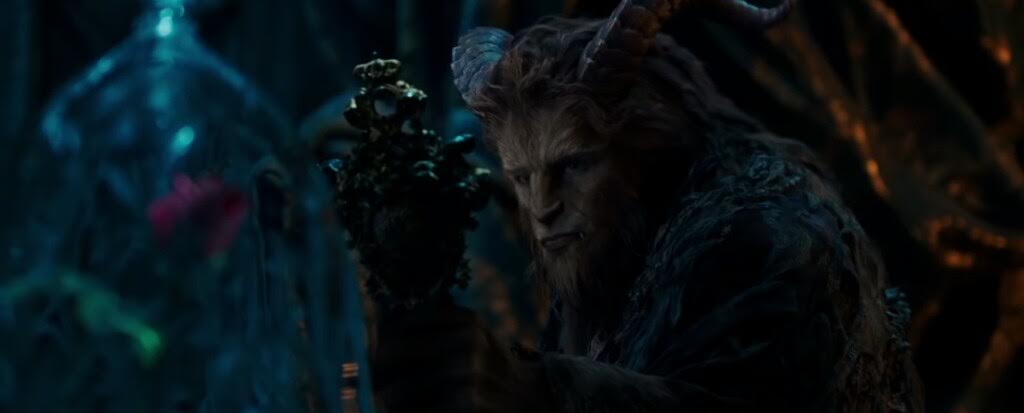 …………………………………………………….
As I said, the Beast didn't look terrifying and was even scarier in the animated film and that was so disappointing. They should have gone with a much darker and atmospheric tone. But if there is one thing the film does better than the original, it has to be the humor which is so great. I laughed out loud quite a lot as more than a couple of lines were so clever and hilarious. The comic delivery from the actors was excellent. I actually held a smile on my face throughout the whole running time as I was having such a great time and despite its many shortcomings, I think the critics were too harsh to this movie and it is actually quite good, if far from great.
The 2017 Beauty and the Beast is a magical experience despite it being expectedly inferior to the original. Of the songs, the new ones were pretty solid in my opinion with Evermore being the best; both Belle and Be Our Guest were solid, but the titular song was totally ruined with so many incredibly poor choices being made. The characters are great, the casting is top-notch with Luke Evans delivering a strong performance and I adored Emma Watson here. She became Belle which was awesome to witness. The plot changes were minor, but quite good and even though the film should have been darker, I liked its improved humor with many funny lines and the film is a visual feast for the eyes with great costumes and effects. It is ultimately far from great, but still a satisfactory and pleasant remake.
My Rating – 3.5
…………………………………………………….