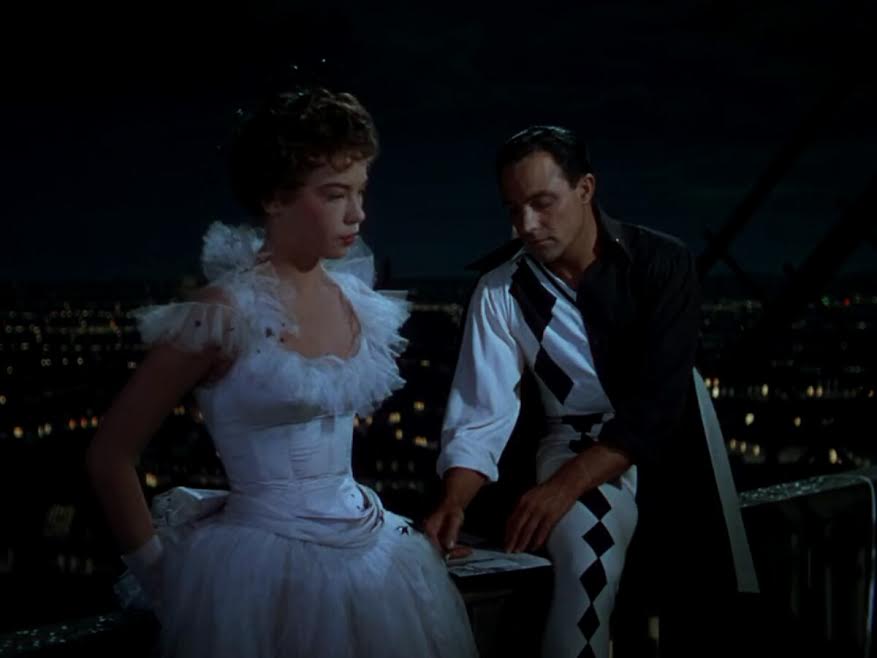 ………………………………………………………
An American in Paris Movie Review
An American in Paris is a 1951 musical film directed by Vincente Minnelli and starring Gene Kelly and Leslie Caron. It is one of my favorite musicals.
………………………………………………………
"I'm a concert pianist.
That's a pretentious way of saying I'm… unemployed at the moment"
………………………………………………………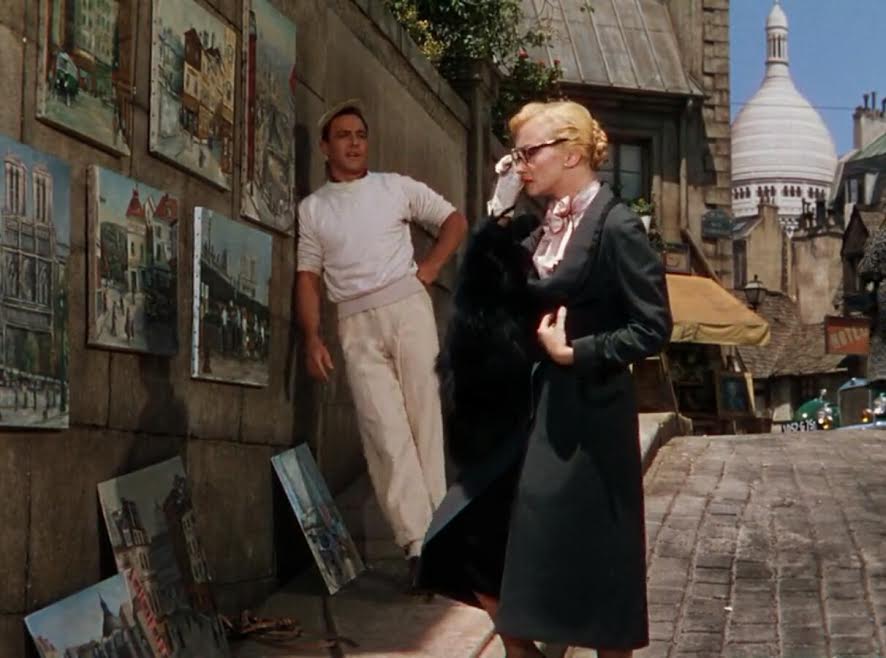 ………………………………………………………
I really love this movie, but even I have to admit that its plot is lacking. Let me elaborate. I usually really dislike love triangles in a film and find them stupid and dull, but here it was surprisingly handled really well and I mean in a comedic and light manner. That was great. But what wasn't so great is how the film just ended, in an instant. It was abrupt, sort of unrealistic and just disappointing overall.
The first half is all great and I had no complaints there from the storytelling department. But the second half features another very problematic development and that is Jerry going after Milo after breaking up with Lise. That made him unlikable and of course Milo eventually got screwed over. Yes, she approached him aggressively, but he gave her false hope and that made his otherwise very sympathetic character somewhat unlikable. The film was definitely unfair in its treatment of Milo.
………………………………………………………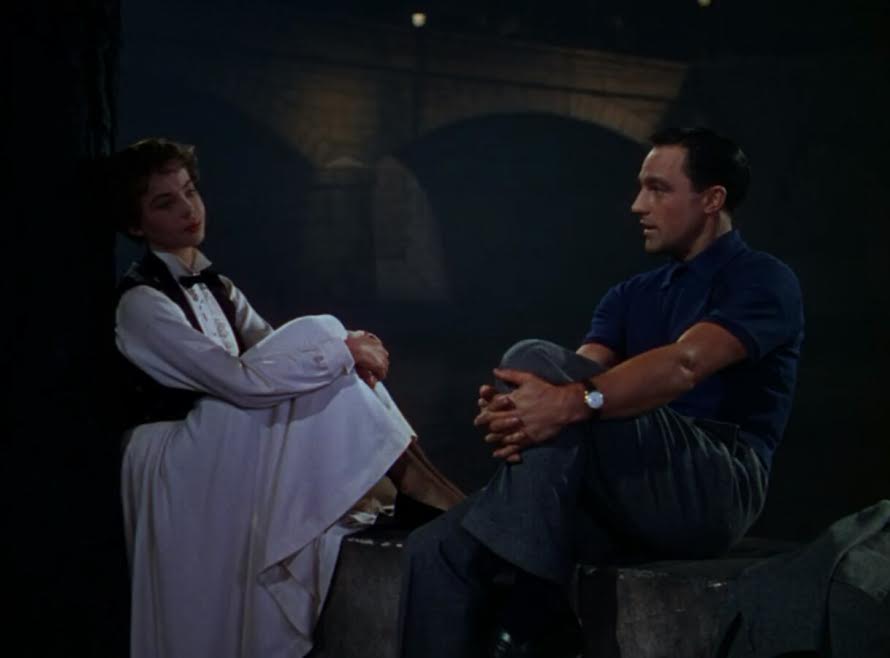 ………………………………………………………
But even though the plot is so troublesome in a couple of scenes, that is basically the only problem I have with this film as otherwise I find it to be fantastic. Jerry Mulligan is mostly very likable and such a charming man. Lise is quite endearing and the relationship between the two is great and they are lovable together. Adam has his comedic moments and even Henri can be funny at times. And I liked Milo quite a bit and found her to be a very progressive female character for her time.
I found the acting to be pretty good. Oscar Levant is quite good and humorous at times and Nina Foch is very good with Georges Guetary being the weak link here. Leslie Caron is very likable and I honestly think that Gene Kelly should have been nominated for his performance here which is very strong and charismatic. His dancing is out of this world, but he is also very likable and very professional in his acting as well.
An American in Paris features some of the best dance sequences to ever come from Hollywood. Truly sometimes the film reached not only greatness, but pure artistic achievement. It felt like watching musical art in its highest form. Gene Kelly is such a great dancer and some of his movements here were just incredible to behold. But the choreography of these scenes as a whole is gorgeous and the film is just breathtaking technically.
………………………………………………………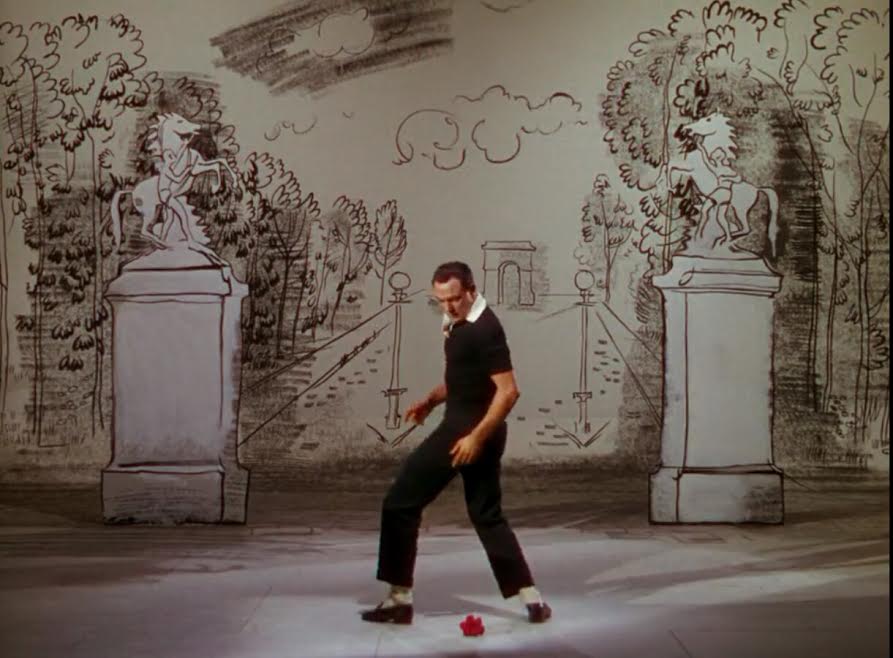 ………………………………………………………
As for the songs, they are solid. Some are great, others are forgettable. Concerto in F for Piano and Orchestra totally felt like a detour as a song and overall scene, 'S Wonderful is light and serves its purpose, but the lyrics are mediocre and all of the other songs are mostly forgettable. Not bad, but not great either.
But Embraceable You is pretty solid and Love Is Here to Stay is such a pleasing, fitting song for the most romantic sequence in the film. But of course my favorite is I Got Rhythm. I just love this song. It has fun lyrics, it is immensely catchy and enjoyable plus it is accompanied by the most childlike and effervescent scene in the movie.
An American in Paris naturally looks gorgeous. The entire last segment featuring the titular number was just breathtaking to behold. It was long, but never boring as those dances and choreography are the most memorable thing from the entire film. And I liked that it was a dream sequence, very fitting to it in style.
………………………………………………………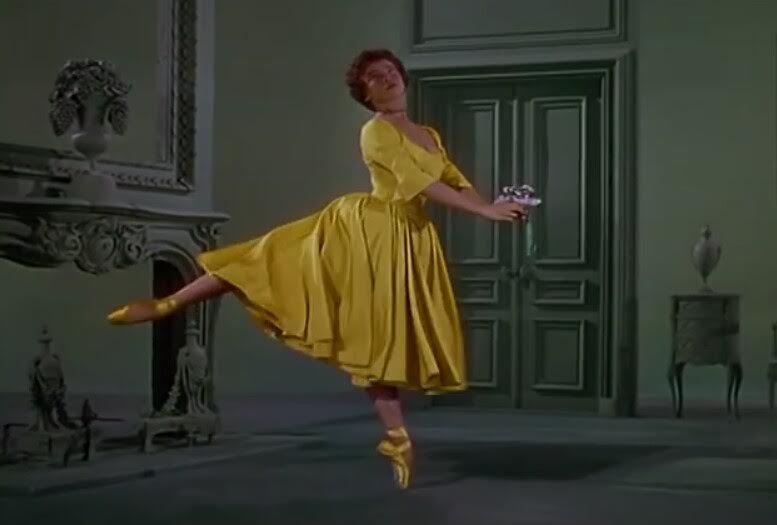 ………………………………………………………
The film is solidly edited and really well directed by Vincente Minnelli, but the highlights are the cinematography and the costumes. The film's camera angles and shots are perfect and so inspired and rarely has Hollywood seen better costume design than in this movie. Wow, beautiful to watch. It is one of the rare movies that benefit from being in color and truly the Technicolor here is gorgeous. I loved its artistic side not only in music, but in paintings as well. It is a very sensual and great looking film. It is a proof how strong visually can a film be and that essentially it is a visual medium. The production design is just amazing and some of the scenery here was both exceedingly wonderful and highly memorable. And its humor is just fabulous and it frequently made me laugh out loud. It deserved all of its technical awards and I think I am in the minority here, but I honestly think that it deserved to win Best Picture in a very strong year. It is definitely one of my personal favorites from this genre.
Some plot points certainly felt troublesome and the ending is abrupt, but other than that, An American in Paris is a fantastic film. Gene Kelly is so charismatic and likable in his role and Leslie Caron is quite endearing. The film is very romantic and exceedingly charming in almost every scene with a nice dose of excellent humor, but the highlights are its technical aspects – the costumes are some of the best ever put on film, the choreography is amazing, the dancing is phenomenal to behold, some songs are very catchy and the film is beautifully shot and such a great feast for the eyes. Visually dazzling and even artistic, it is definitely one of my favorite musicals.
My Rating – 4.5
………………………………………………………