**************************
10 Cloverfield Lane Movie Review
10 Cloverfield Lane is a 2016 science fiction thriller film directed by Dan Trachtenberg and starring Mary Elizabeth Winstead. It is a surprisingly good, really well crafted movie.
"Crazy is building your ark
        after the flood has already come"
**************************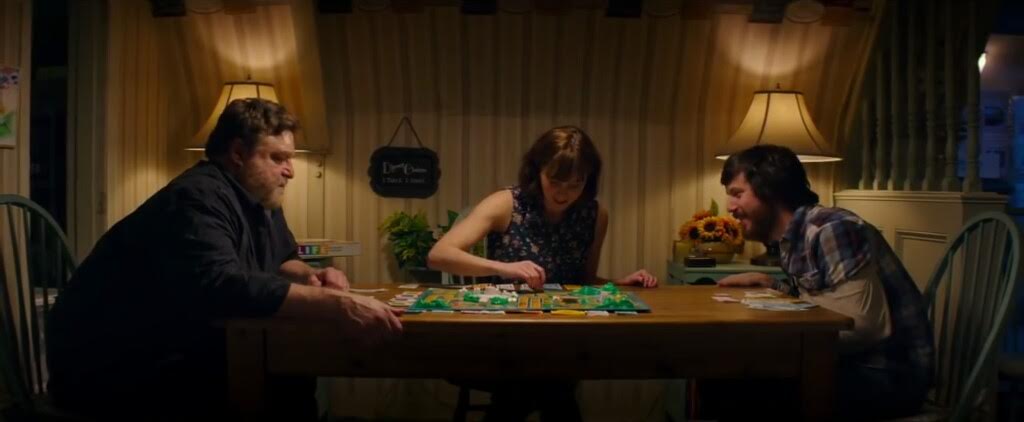 *******************************
The film follows a young woman who is held in an underground bunker with two men who insist that the Earth is left uninhabitable by an unknown attack. The plot is very good here, it isn't particularly original, but is still so well crafted and the filmmakers did the most with this premise. I loved its claustrophobic feel as most of the movie revolves in the bunker, but I also adored its third act which is quite different than the entire movie that came before it as it suddenly delves into science fiction with great results.
I really liked Michelle, but I still have one major problem with her and that is her heroism. Yes, this is a typical American movie in which a protagonist is basically invincible as she is just way too capable in some scenes and way too lucky in others. That was too convenient and unrealistic. I also liked Howard as he was a very memorable presence, albeit he could have been even more powerful in my opinion. And Emmett is a typical comedic character, but a solid one nonetheless.
***********************************

******************************
10 Cloverfield Lane is really well acted with John Goodman delivering such a strong performance and Mary Elizabeth Winstead being quite good as well. I wasn't aware of her before as I haven't seen any of her works, but she really surprised me here as she was quite good.
The movie is technically pretty good. It succeeds as a thriller because its thriller elements are excellent as the film is very intense in some scenes and always eerie in atmosphere. But it also succeeds as a sci-fi picture due to its terrific and intriguing third act. It is such a perfect mix of these two genres that I thoroughly enjoyed.
*******************************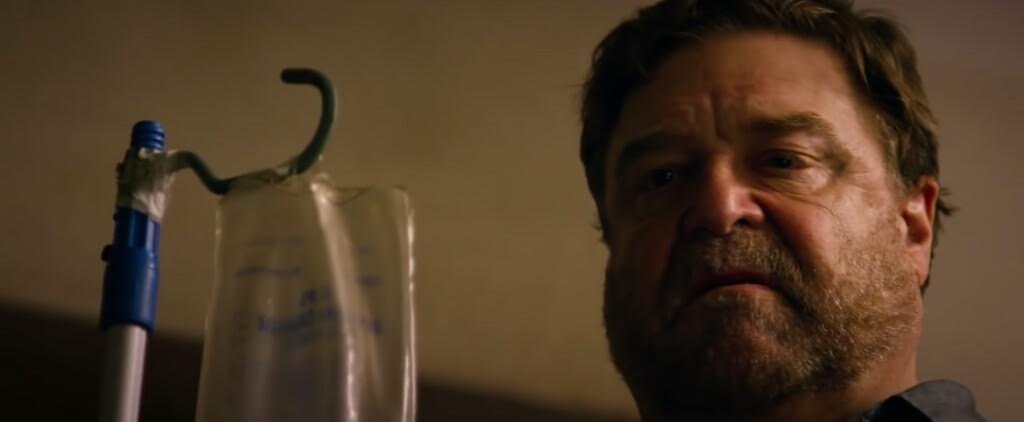 *****************************
10 Cloverfield Lane is mostly really well paced, but I still thought that the beginning was a bit too dragging and boring. It is really well directed by the newcomer Dan Trachtenberg who gives such an admirable directorial debut with this movie. As for its predictability, I have to say that the movie disappointed me on that front as I predicted most of the events that happened despite a couple that I did not see coming. The ending and the death of one character come to mind, but still the entire first half was pretty predictable.
The dialogue is mostly very good and the film is so well crafted, atmospheric and it brilliantly uses its bunker setting to its fullest advantage, creating a claustrophobic feel to it. It isn't extremely original, but some of its aspects are quite new. The tone is also great and the score is solid. The action I loved as it was intense and superbly executed. The entire film is very riveting for the most part as I was not only invested by it, but it also excited me. And despite the protagonist's actions, the film is otherwise pretty realistic. It is also smart and quite sophisticated.
********************************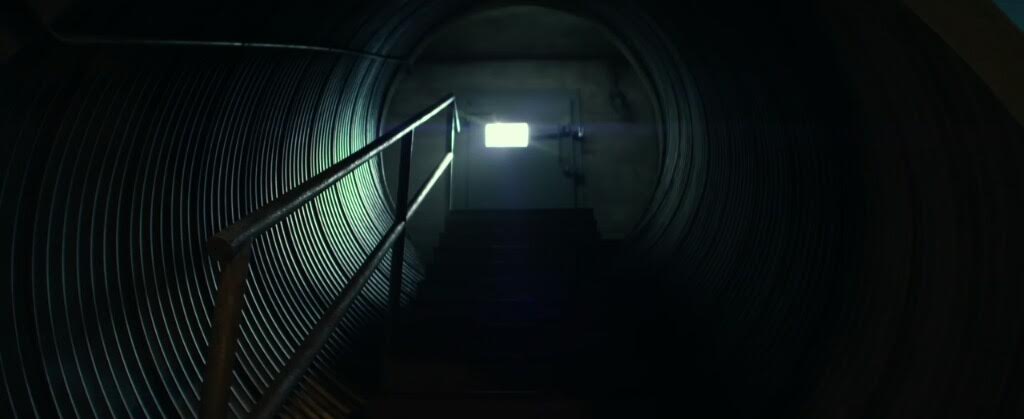 ********************************
It thoroughly succeeds as the sequel to 2008's 'Cloverfield' and this is the perfect way to make a sequel – go in a different direction with a different genre and different characters, but still connect the two films with some nice references and a great ending. Because of all those reasons, 10 Cloverfield Lane manages to trump its predecessor in terms of quality and become a terrific sequel.
10 Cloverfield Lane has its problems including the somewhat predictable first half and the overly capable/lucky protagonist, but it is otherwise a very strong, smart film filled with many intense moments and succeeding in both thriller and science fiction areas. It is a riveting, exciting and intriguing film that is a perfect example of how to do a sequel – give us a new, different storyline, setting and characters and even go with a different genre, but still contain enough similarities and references to connect with the original. 10 Cloverfield Lane does all of that magnificently and also beats its predecessor in quality by a mile. It is such a pleasant surprise.
My Rating – 4
************************************