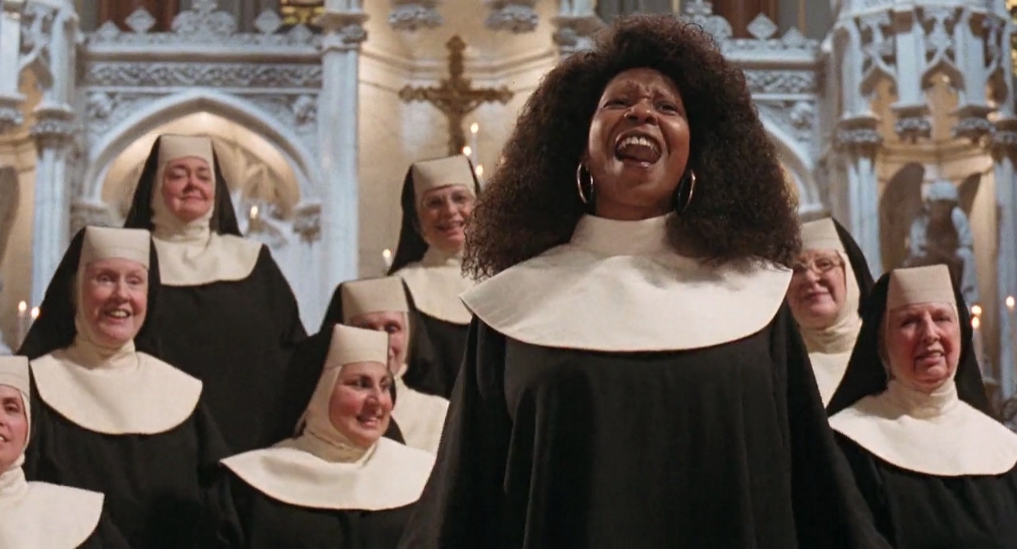 ……………………………………………………
Sister Act Movie Review
Sister Act is a 1992 comedy film starring Whoopi Goldberg. It is such a a charming, fun movie.
……………………………………………
"What am I gonna do here?
I'm gonna go crazy!
There's nothing but a lot of white women
dressed as nuns! What am I gonna do here?"
……………………………………………………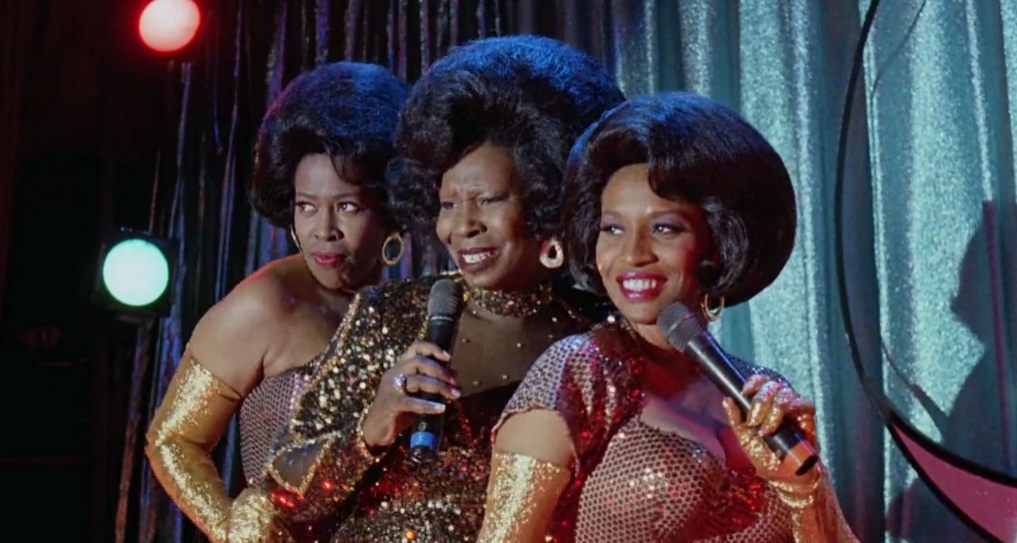 ……………………………………………………
It follows a woman who accidentally witnesses a murder and has to be put in a convent in order to be safe. There she pretends to be a nun and befriends other nuns, eventually teaching them how to sing and renewing interest in their church.
Yes, the story does sound clichéd in a typical 90s fashion. It is definitely a product of its time – naive and saccharine. However, I still liked it quite a bit despite those odds as it has a certain charm to it and mostly because the characters are so memorable.
Deloris is such an unforgettable protagonist and Reverend Mother is typical, yet very well developed. The two have such a great progressive relationship. And of course Sister Mary Patrick and Sister Mary Robert are such likable comic reliefs. Their group is so much fun.
……………………………………………………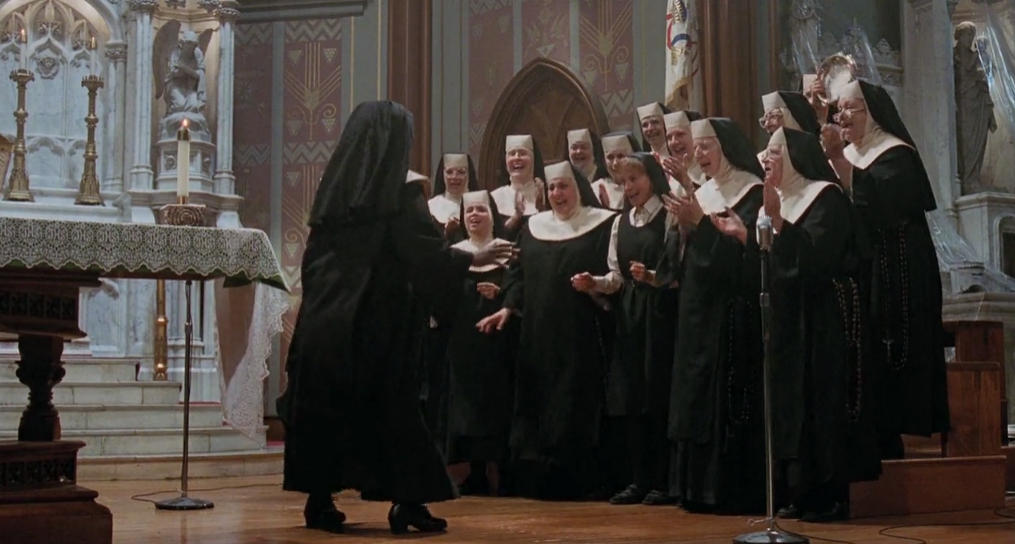 ……………………………………………………
Harvey Keitel plays such a tired gangster as he always does and he is certainly boring here. But the nuns are solidly acted and naturally Maggie Smith killed it in a role best suited for her. She is always superb in the role of cold women who eventually show their softer side. As for Whoopi Goldberg, she definitely is a hugely underrated comedic actress and one of the best, especially of its time. She is immensely likable, she gave such a strong performance and her charisma and comic delivery are remarkable.
Sister Act is also a musical in a way as it definitely has a strong emphasis on songs and I liked all of them, especially the entire performances which were a lot of fun. But I would still classify it as a comedy above all else. Of course I did not care for those gangster elements and they certainly were too mild which was expected of this type of movie.
The film is definitely great for kids. But the humor is so good. I loved some of Deloris's lines which cracked me up and Whoopi is just wonderful here. It is a shame that she only got this movie and 'Ghost' when she should have gotten the chance to play in at least one more big movie during the nineties.
……………………………………………………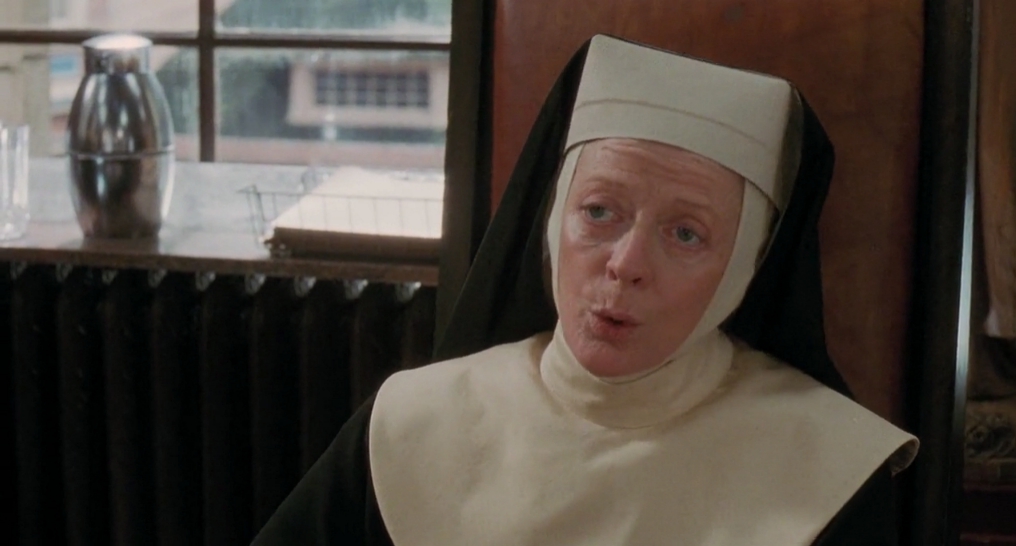 ……………………………………………………
It is well edited and flies by as it is hugely entertaining. Some scenes worked better than the others, but most were either charming or funny. The film is emotional, but rarely overly sentimental. Despite its flaws, it has such an apparent charm to it that I fell victim to it. It reminded me of all those 90s family flicks I grew up with and although I would usually loathe that as I am not a nostalgic person, here I liked it mostly because of the characters.
Sister Act is childish, naive and definitely clichéd, but also quite charming and a lot of fun. It can be quite funny at times so it succeeds as a memorable comedy. The musical performances are also very entertaining and Whoopi Goldberg is just so fantastic here – hugely charismatic and hilarious. The movie is a product of its time, but a sweet one nevertheless.
My Rating – 4
……………………………………………………