……………………………………………………………
Faust Movie Review
Faust is a 1926 German fantasy film directed by F. W. Murnau and starring Gosta Ekman and Emil Jannings. It is an uneven, but strong silent film with its fair share of powerful scenes.
……………………………………………………………
"All things in heaven and on earth are wonderful!
But the greatest miracle of all is man's freedom to choose between good and evil!"
……………………………………………………………
This is a classic story and I really enjoyed it here. I loved how entertaining and mostly very involving the film is, but I also loved its strong dramatic side. It starts and ends on such a strong note and there were many really spectacular fantasy sequences to be had here including demons, hell, flying scenes and so many more. However, Faust is incredibly uneven. Its beginning is great, but definitely a bit rushed and its entire second half is very different tonally than the first one. Also, there were a couple of sequences that seemed repetitive to me. The film is mostly strong, but it still felt too uneven.
……………………………………………………………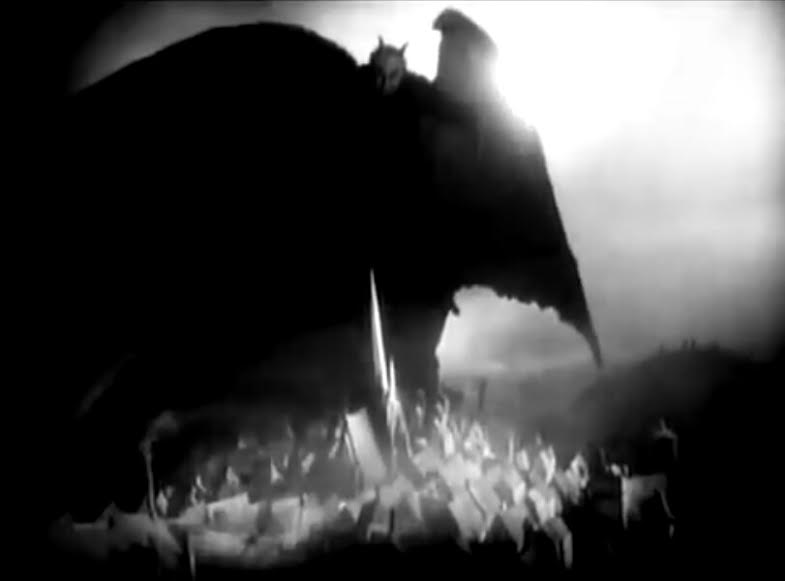 ……………………………………………………………
I liked the characters a lot. Mephisto is such a memorable creation and Faust is of course such a well developed main character. Gretchen is also good, but unfortunately most of the others are pretty forgettable when compared to the main characters. In terms of acting, Faust is quite good with Gosta Ekman being solid and Emil Jannings being well cast for the role. But once again I have to admit that I am not a fan of Jannings' acting because he is too theatrical for my taste. Here that fitted the character, but he was still too goofy in some sequences.
The technical aspects are the strongest in Faust, a movie that is just spectacular in terms of the visuals. F. W. Murnau directed it wonderfully as he is such a fantastic director, but the cinematography is just terrific with some of the imagery here being amazing. I loved the action sequences and I absolutely loved the flying scene as well as every fantasy scene here as the costumes are certainly phenomenal and the effects are magnificent. This movie has some of the best special effects of the silent era and it is just admirable how they managed to create this world almost a century ago.
……………………………………………………………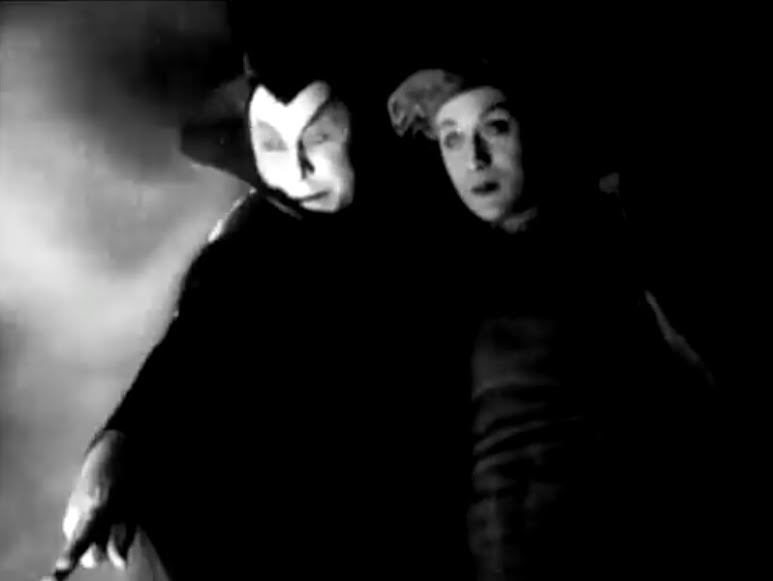 ……………………………………………………………
The world building is so strong, but the problem here is that the second half becomes too enamored with its love/infatuation themes and relationships between the characters instead of focusing on the fantasy elements as the first one did. That really disappointed me as it was truly epic in scope before, but suddenly became much smaller and much less ambitious. But that ending is still fantastic and such a strong and memorable way to finish the movie.
……………………………………………………………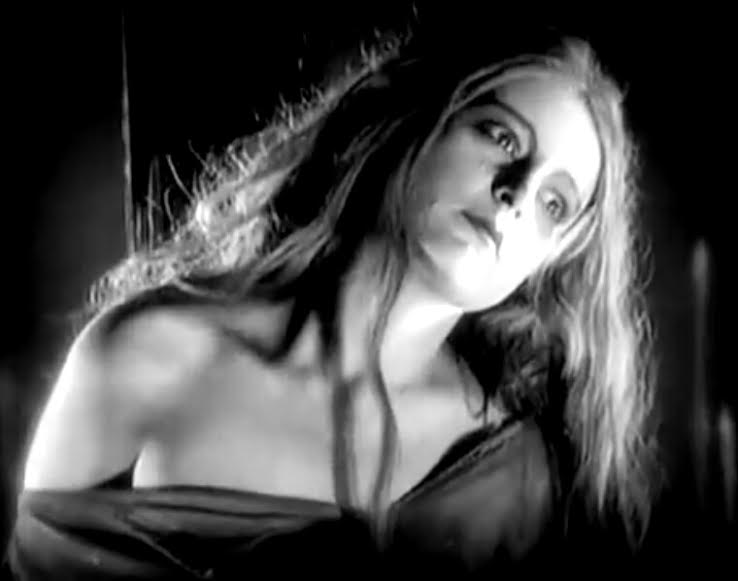 ……………………………………………………………
The dialogue is quite good and I found the use of intertitles to be great as they were never too much in the way of the story, but still explained everything properly. The romance scenes aren't as good as the action ones, but the fantasy ones are the finest which is why Faust succeeds in spades as a fantasy flick. The score in the version that I've seen was very good and very fitting to the action on screen. The pacing is okay, but could have been better nonetheless. And in terms of originality, this is one of the most unique and different films of the period and of any period actually as it truly is a one of a kind experience. Faust isn't great, but it is still such a good, memorable early fantasy movie.
Faust is very uneven with an inferior second half, not that great acting and forgettable supporting characters, but it is still such a strong, memorable and very unique silent fantasy film filled with amazing imagery, great direction from Murnau, some very dramatic and powerful sequences, an involving plot and some of the best special effects of the period.
My Rating – 4
……………………………………………………………