…………………………………………………..
Y Tu Mamá También Movie Review
Y Tu Mamá También is a 2001 Mexican drama film directed by Alfonso Cuaron and starring Gael Garcia Bernal and Diego Luna. It is quite a good, albeit problematic flick.
…………………………………………………..
"Life is like the surf,
so give yourself away like the sea"
…………………………………………………..
The film is about two immature teenage boys who take a road trip with an older woman. The film is very interesting in its tone as it does have its charm and fun factor to it. But it is one of the most sexual films I've ever seen as it basically contains an explicit scene for every ten minutes or so. And yes, that bothered me as I do not like such an explicit approach. But on the other hand, I did find it suitable for this particular movie as the entire film deals with the subject of sex which is why it was necessary to portray it realistically.
…………………………………………………..
…………………………………………………..
Speaking of realism, there lies my problem. This film just isn't realistic to me as it feels false in its ending. Everything that came before the ending was mostly okay, if a bit too hard to buy at times. But that ending, although definitely sad and memorable, is still totally ridiculous as I never really bought the choice from its two main characters to never see each other again as they were such great friends. And that entire homoerotic moment was also a bit difficult to believe.
The characters are fine. Neither of them is particularly memorable with the exception of Luisa. I predicted that ending and her role in the film much earlier which is a testament to the film's unfortunate predictability, but I still found her to be a very interesting and likable character. And the two guys are fine and although annoying at times, they are mostly realistic in their depiction.
…………………………………………………..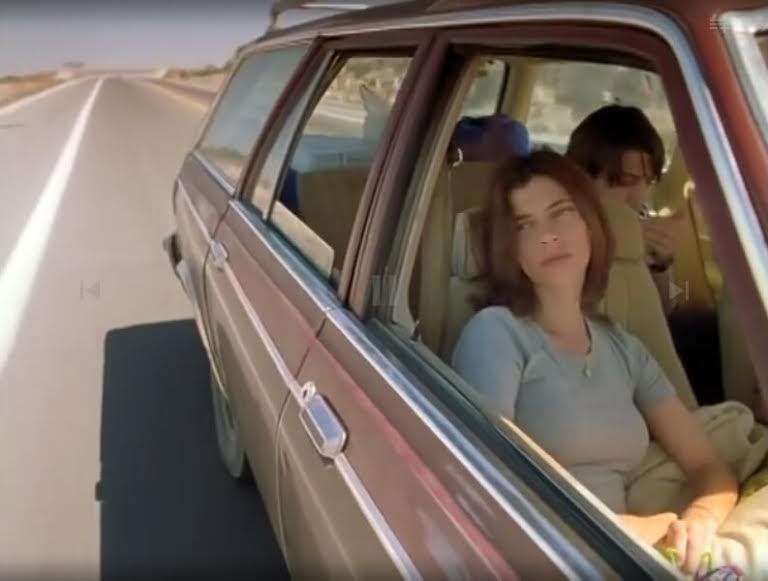 …………………………………………………..
The performances are excellent in Y Tu Mamá También. Maribel Verdu gave such a good performance. Diego Luna isn't as great, but Gael Garcia Bernal is quite good. But all three of them were great together. As for Alfonso Cuaron, this isn't my favorite movie from him, but I still found it to be good and he did a great job directing it.
Y Tu Mamá También is really well paced with never a dull moment. It is very engaging to follow and mostly an incredibly entertaining and fun movie. I wouldn't call it funny, it is somewhat funny at times, but not that funny. It is well filmed and it does have a sometimes annoying, but still realistic dialogue. It is professional both in its acting and directing.
…………………………………………………..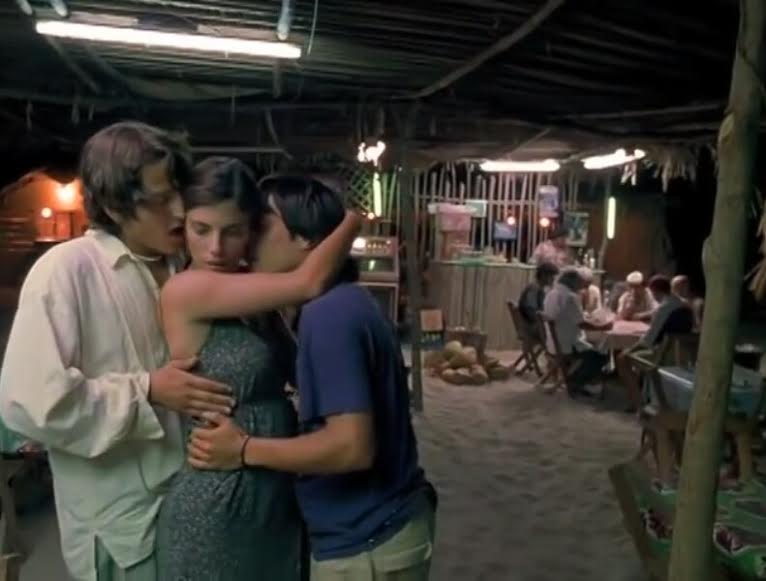 …………………………………………………..
It isn't particularly emotional which was a flaw to me as the ending was forced in its emotion and heartbreak mostly because it didn't feel natural or real. And the beginning is forgettable as it took me some time to get invested in its characters and its storyline. But the middle parts of the film are the finest and the film does succeed as a road flick as it has some fine scenery and a nice adventurous tone to it. The score is also solid.
Overall, Y Tu Mamá También did not wow me, never if I'm to be honest. And it annoyed me quite a bit with its sexual sequences, but I still found it to be different and memorable enough to be a good film and another strong turn from a very good director.
Y Tu Mamá También is too annoying and too explicit at times and its ending is definitely unrealistic and overly predictable, but it is overall a good and very memorable Cuaron movie filled with realistic characters, an interesting tone to it and some fine scenery. It is a problematic, but still quite a good Mexican film that succeeds as a solid road movie.
My Rating – 4
…………………………………………………..