………………………………………………….
Wonder Woman Movie Review
Wonder Woman is a 2017 superhero film directed by Patty Jenkins and starring Gal Gadot and Chris Pine. It is such a good, unexpectedly competent movie.
………………………………………………….
"I will fight for those who cannot fight for themselves"
………………………………………………….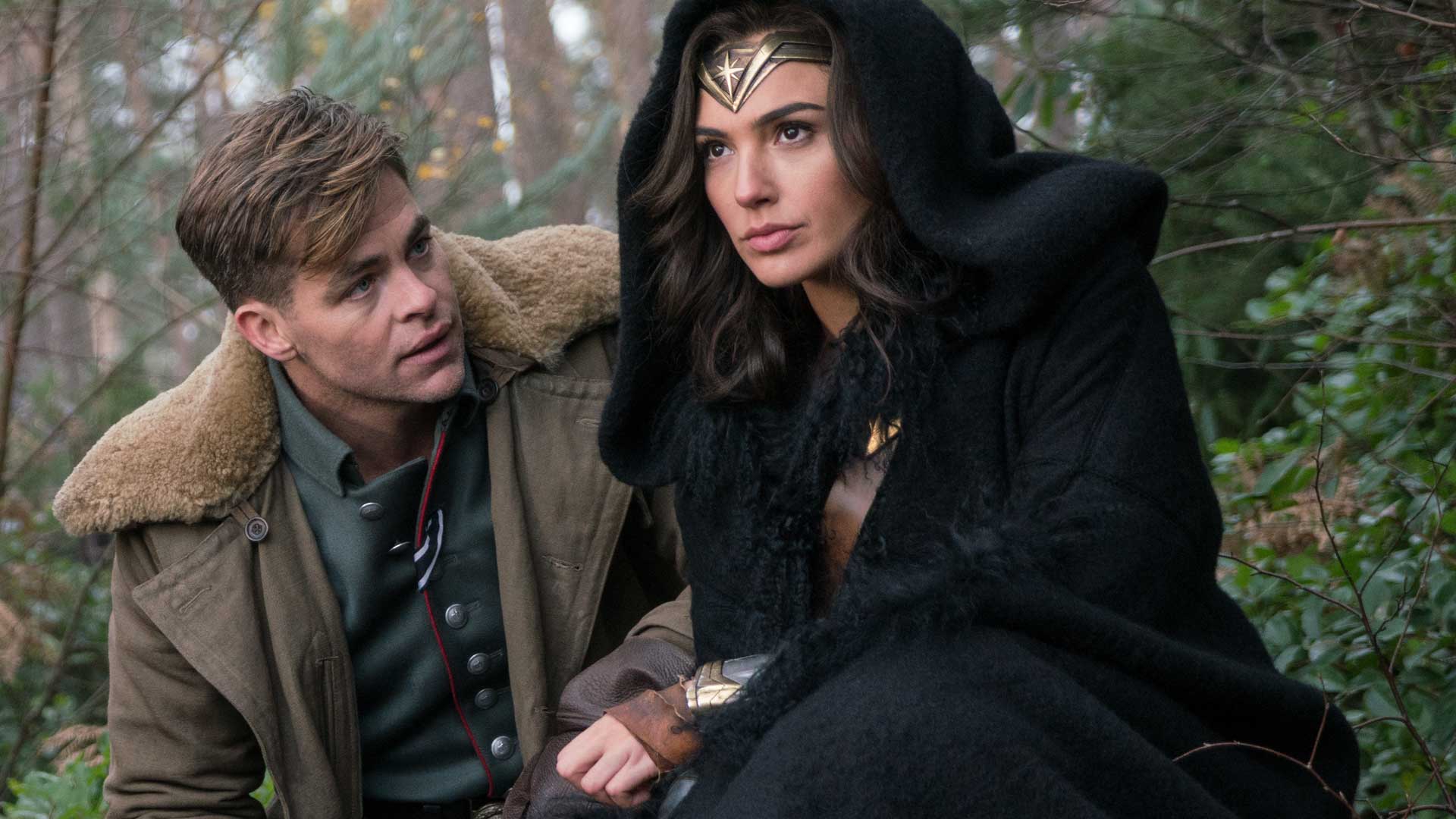 ………………………………………………….
This movie is so good because it succeeds in various areas. It has a good backstory and fun action and thus succeeding as a pretty remarkable superhero flick which is wonderfully old-fashioned and traditional which I adored. It also surprisingly enough succeeds as an exceptionally strong romance film as the relationship between these two is simply fantastic. And in my opinion it is a pretty competent World War I picture in its own right. So you have three movies in here and all are very good.
Diana Prince is simply great. I finally realized why so many people love this character as this movie showcases that brilliantly. She succeeds in large part thanks to Gal Gadot whose performance, although far from great, is actually pretty solid for an amateur actress. But her charm and evident charisma carries this entire movie through and she is so wonderful and with such an infectious smile. I loved her here, but the character development is superb for her. She learns throughout the movie the true nature of humans and how complex they are and thus becomes much more mature instead of idealistic and naive which she was before.
………………………………………………….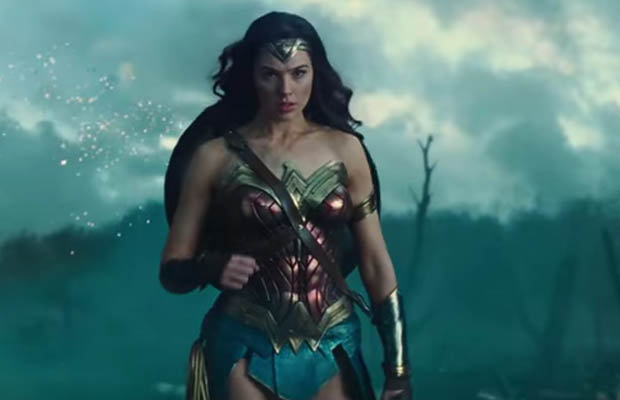 ………………………………………………….
Chris Pine is excellent, though obviously typecast, as Steve Trevor and is very funny and energetic in the role. Their romance develops naturally, it is sweet and playful and his eventual death is impactful and proves to be essential for her winning the battle against Ares. The power of love is here repeated in a similar fashion from Harry Potter, but it still works.
Robin Wright's Antiope is tough and memorable, Doctor Poison is also pretty interesting and of the comic reliefs, all of them are typical, but solid nonetheless. I honestly thought that Ares was a solid villain in that old-fashioned sense and he was pretty competent and tough to beat which was great. But I do think that her realization that there was no Ares and that humans are responsible for the war was so fantastic that the movie would have been better had it stayed in that more realistic and character-driven territory. But that realization sequence still remains the best of the entire movie.
………………………………………………….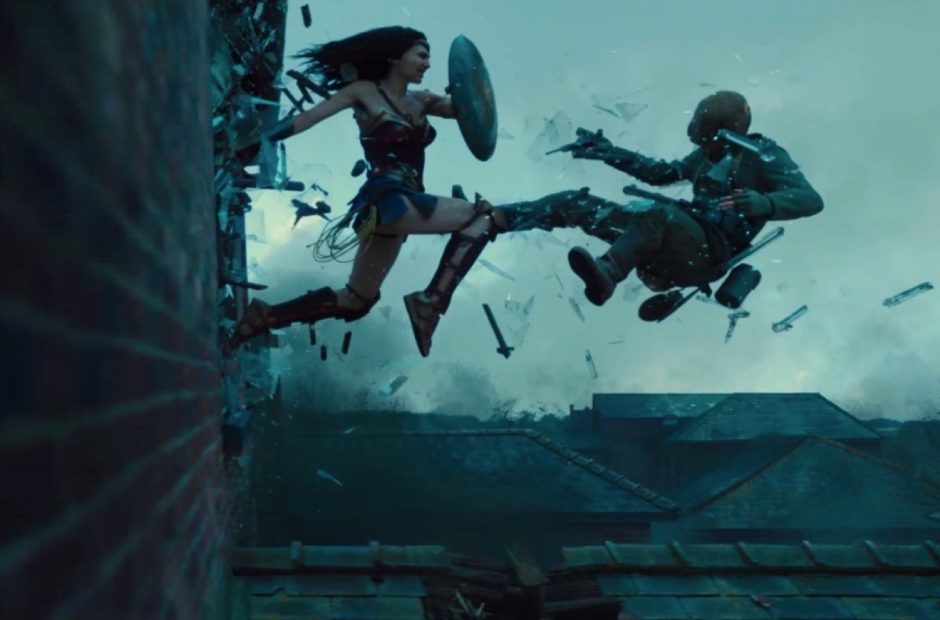 ………………………………………………….
So Wonder Woman is very well acted and superbly directed by Patty Jenkins who deserves everything she gets after this movie. Her direction is the reason why it is so good as she took the cues from previous superhero movies of the last century such as 'Superman' and made the movie feel old-fashioned, yet modern at its core.
Another problem besides the last bombastic act is the action. It would have been terrific had it not been for the extensive use of slow-motion which really got on my nerves. I guess some of it was cool, but it became overly abundant and annoying quickly and the action is otherwise so well executed that the choice to slow it down and make it "cool" hurt it in the long run.
………………………………………………….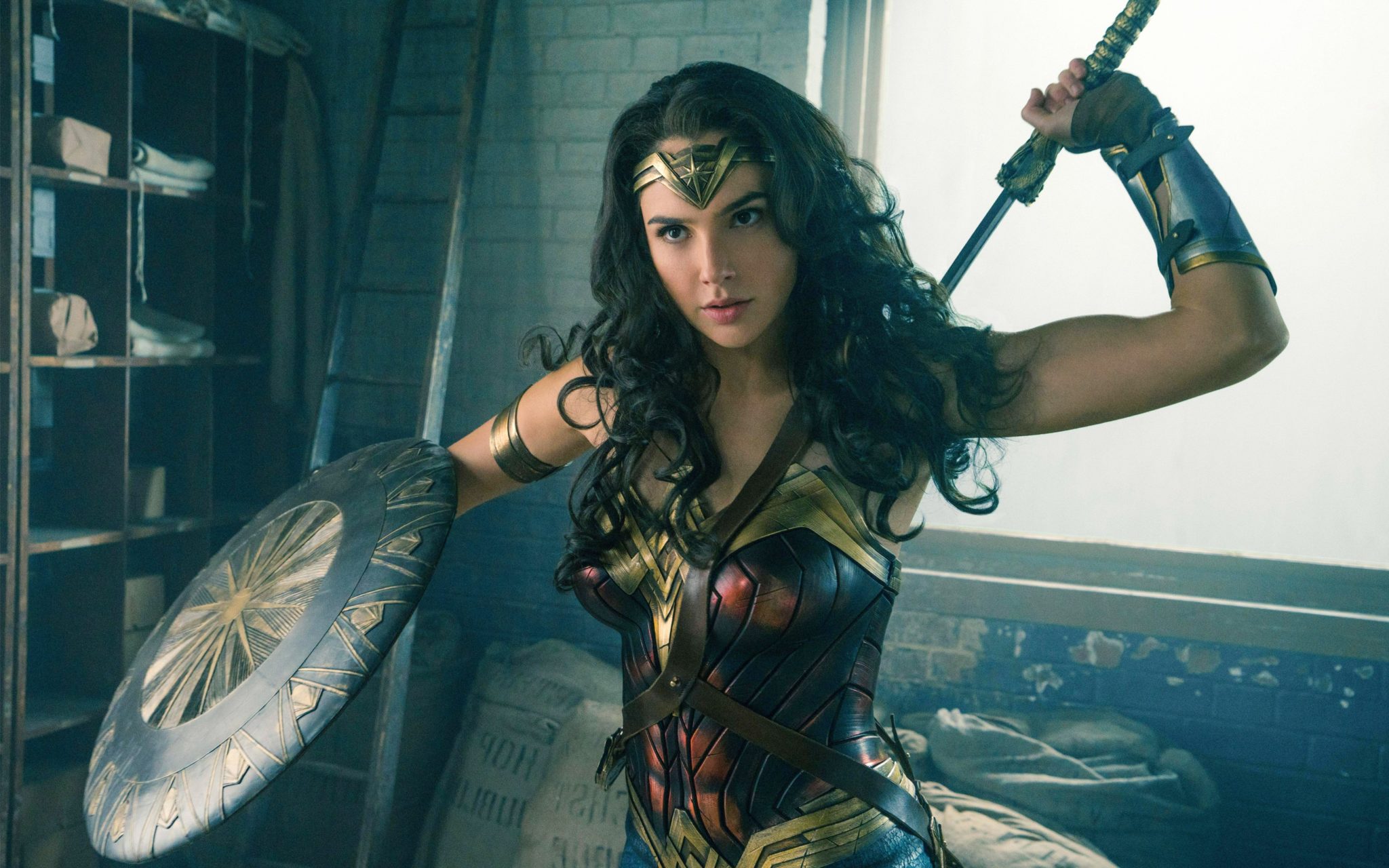 ………………………………………………….
The score is absolutely amazing and her theme is brilliant. I thought the humor was excellent and the film made me laugh quite a number of times. I loved some of its hilarious lines and the playful, more innocent tone made it a winner in my book as most superhero films today are way too dark and serious. Its anti-war message is very strong, it makes use of a less popular war superbly and I just loved how emotional, human and ultimately powerful it was. It truly is the only worthy DCEU flick thus far that can for sure rival the best of the MCU.
Wonder Woman has more than a typical bombastic ending and the extensive use of annoying slow-motion really hurt the action in the long run, but other than that, this is such a great, stupendous superhero flick which I adored and which was hugely entertaining. Its playful, comedic tone is refreshing, it has a wonderfully old-fashioned approach to the genre, it is emotional and with a very strong anti-war statement, the music is simply fantastic with her theme being instantly recognizable, Gal Gadot is so charismatic and wonderful in the role and the movie succeeds as a superhero, World War I and even a strong romance film.
My Rating – 4
………………………………………………….