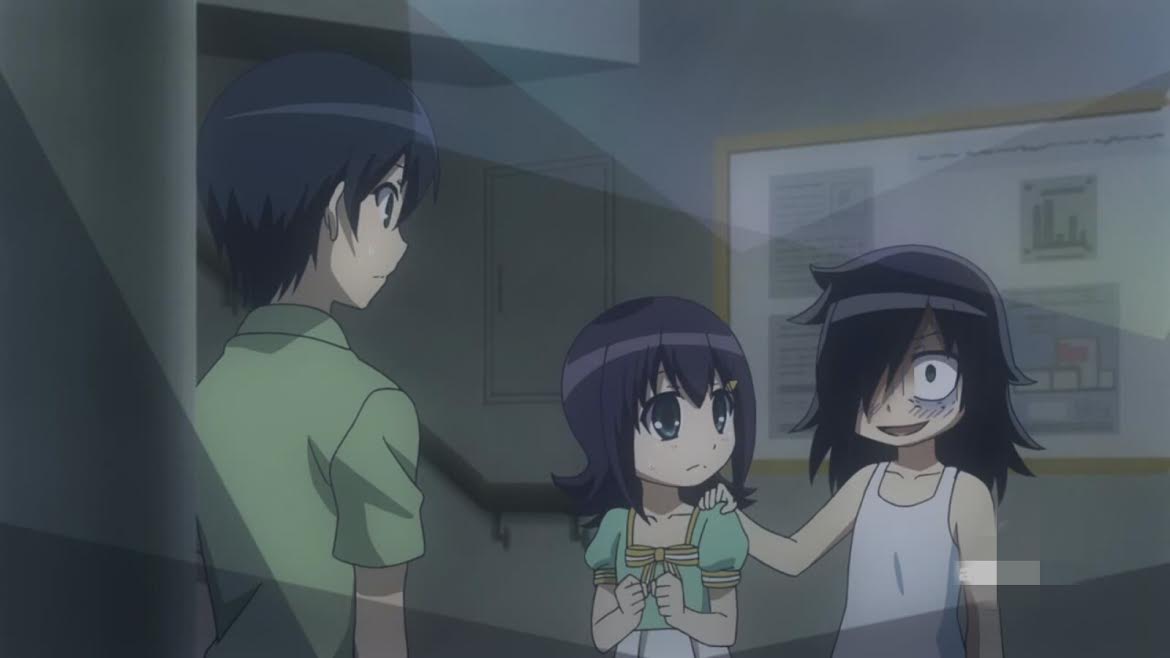 ……………………………………………………………………………………
WataMote Review
WataMote is a 2013 anime comedy series directed by Shin Onuma. It is such a funny, but simultaneously incredibly relatable anime.
……………………………………………………………………………………
"Ah, those bitches.
As soon as it starts getting warmer out,
they start oozing pheromones"
……………………………………………………………………………………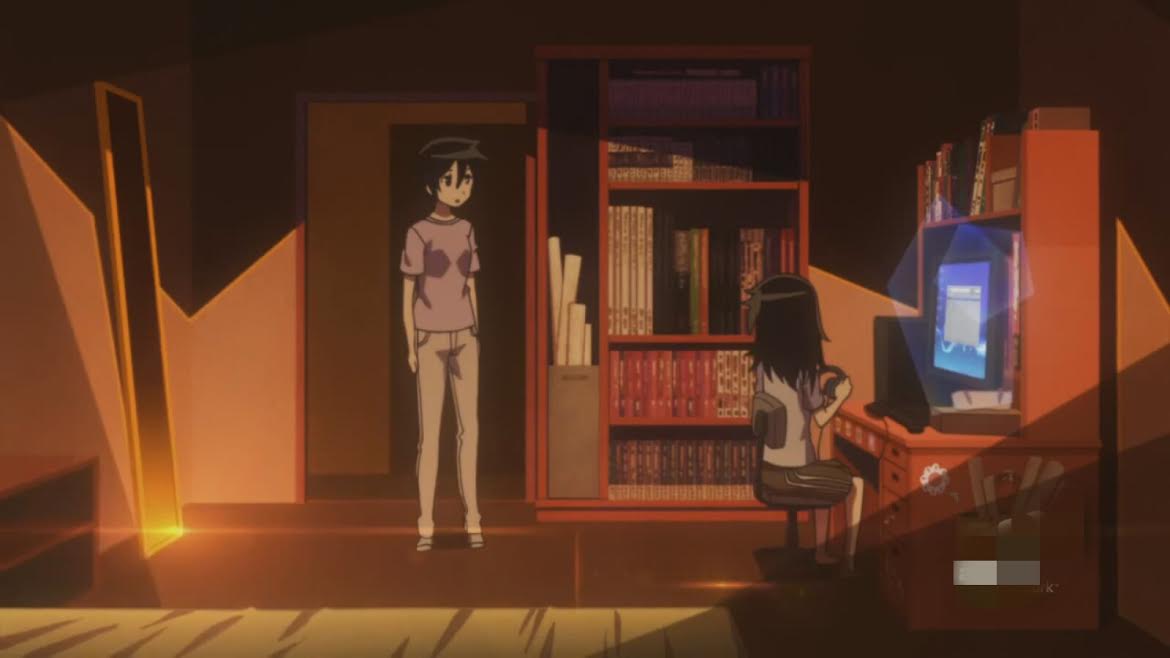 ……………………………………………………………………………………
It follows Tomoko Kuroki who spends most of her time in the house playing video games. She is a loner who has a sever social anxiety disorder and the series follows her attempts to become more popular. Now, most of those attempts are humorous, but some are quite emotional too. And I have a deep admiration for this show for finally presenting this important issue and for giving us a glimpse at this kind of personality while being both comedic and respectable about it which was great.
The reason why I loved WataMote lies in its main character. I found her character to be absolutely fantastic and so relatable because I myself had this issue for many years. Nowadays I don't have that social anxiety, at least not in such a magnitude as before. But I still do live a sheltered life, being surrounded by a very small number of people and mostly living through my hobbies indoors. That is why I found Tomoko to be quite like me and I found myself in her, at least to some degree as she is still the extreme version of me.
WataMote is a very weird show. It mixes comedy and drama and not in a very subtle way. In its ending, she reached nirvana and finally accepted herself and chose to be happy living this particular life and not following social norms. That was so moving, satisfying and just such an important, beautiful message. However, it all came all of a sudden and that shift from comedic to dramatic wasn't handled properly. The tone is one of the biggest problems here as well as the tendency to somehow ridicule its protagonist in some episodes.
……………………………………………………………………………………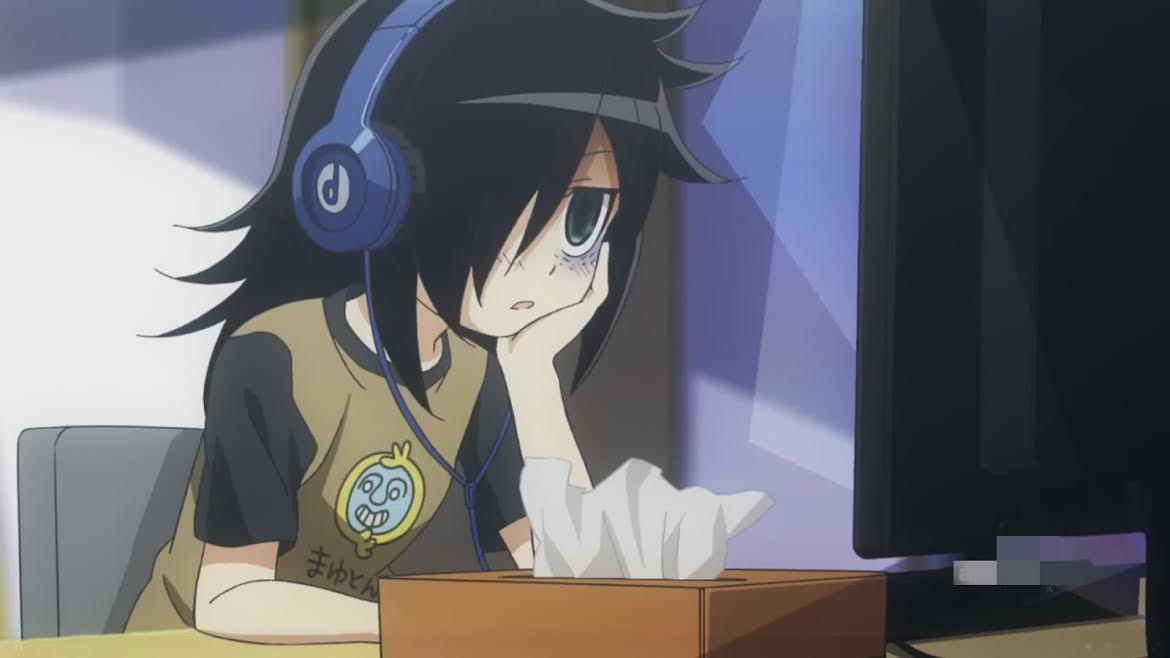 ……………………………………………………………………………………
But besides that ridicule, most of the episodes were great and very funny. I loved the humor here and it is the funniest anime show I've watched thus far for sure as I laughed out loud countless times. The highlights were her inner monologues, especially those angry outbursts. That was simultaneously realistic and hilarious. And of course every scene with her planning on something, playing video games and making sexual remarks was so amusing.
Speaking of that sexuality, WataMote is an interesting case. Yes, some of it is too over-the-top in a typical anime fashion, but most of it was actually pretty funny and I admired the series for presenting us a female character obsessed with boys in a sexual way as that is rarely seen in other shows. But I didn't know what to think about her evident bi-curiosity. On the one hand, it was funny watching her lust over boobs, but on the other hand, that wasn't properly addressed and we never really got a confirmation whether or not she was really bisexual.
WataMote has very good acting and most of its supporting characters are great. I loved her cousin and that episode was easily the funniest one because watching Tomoko trying to prove that she's popular and a slut to her was incredibly entertaining.
……………………………………………………………………………………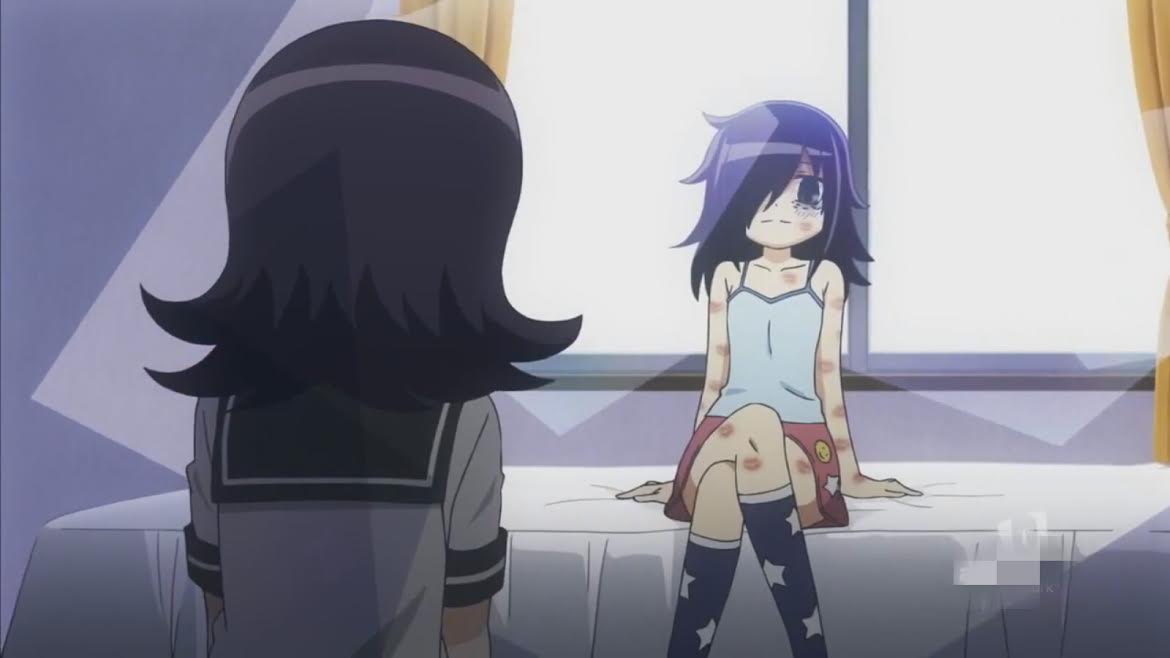 ……………………………………………………………………………………
The animation is pretty good, albeit not outstanding. The music is one of its weaknesses as it is never particularly inspired or interesting, but the direction and the pacing are both solid and I really liked some of its more inspired artistic choices in its stylization. For example, the classmates she didn't interact with and thought of as uninteresting or forgettable didn't have a fully animated face and that was great as well as the blackout scenes with her figure being the emphasis on the screen.
WataMote is tonally problematic and sometimes quite troublesome in a couple of episodes, but more often than not, this anime is incredibly funny with such a strong humor while also being moving and relatable with some of the best and most realistic anime protagonists ever in Tomoko Kuroki. It has its problems, but it is so entertaining and often hilarious.
 ……………………………………………………………………………………
Worst Episodes: Since I'm Not Popular, I'll Go See the Fireworks and Since I'm Not Popular, Second Term Is Starting.
Best Episodes: Since I'm Not Popular, I'll Enjoy Summer Vacation and Since I'm Not Popular, I'll Put on Airs.
My Rating – 4.1
……………………………………………………………………………………