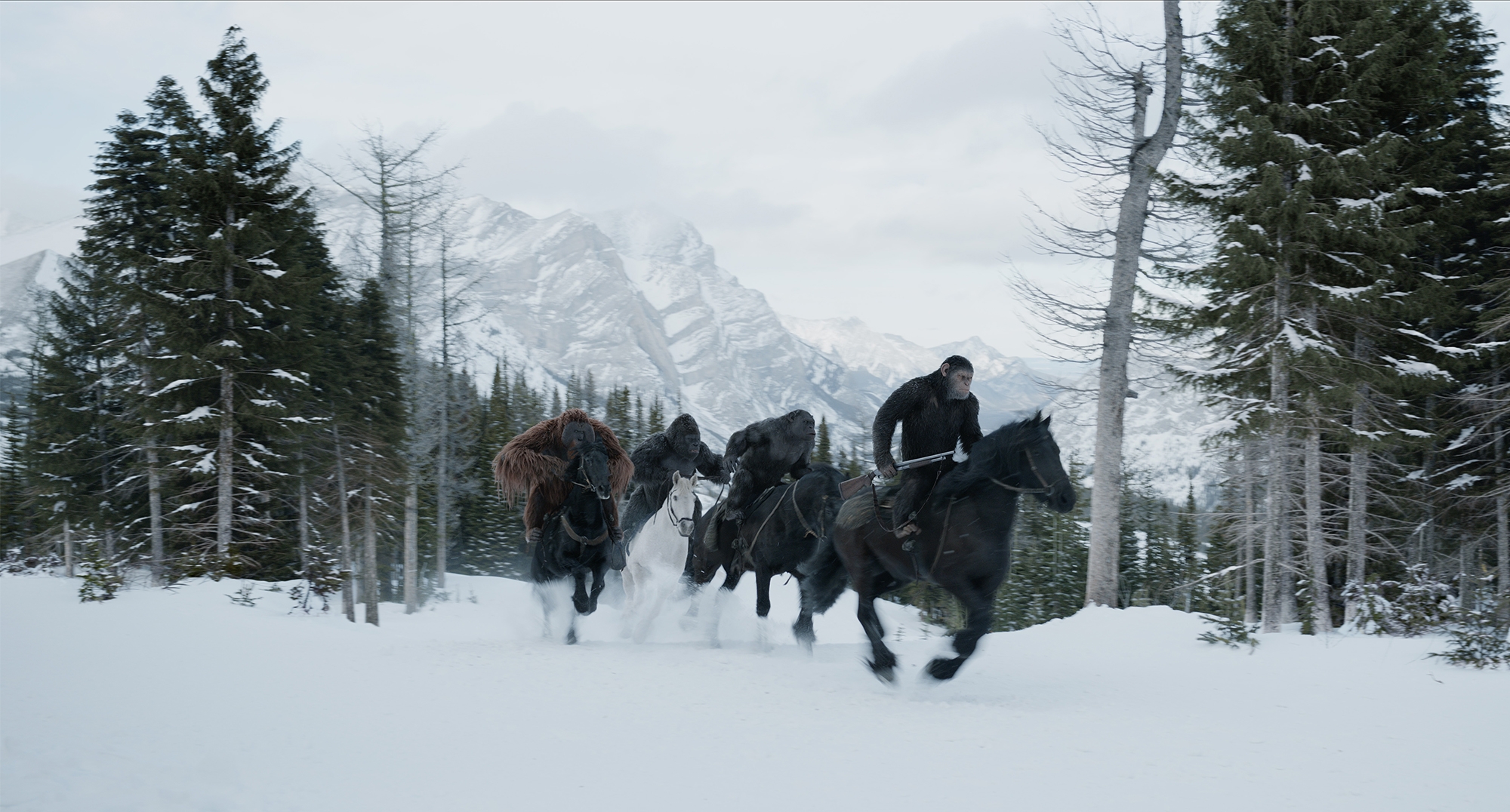 …………………………………………………
War for the Planet of the Apes Movie Review
War for the Planet of the Apes is a 2017 science fiction war film directed by Matt Reeves and starring Andy Serkis and Woody Harrelson. It is a wonderful end to this spectacular trilogy.
………………………………………………….
"All of human history has lead to this moment.
The irony is we created you.
And nature has been punishing us ever since.
This is our last stand. And if we lose…
it will be a Planet of Apes"
………………………………………………….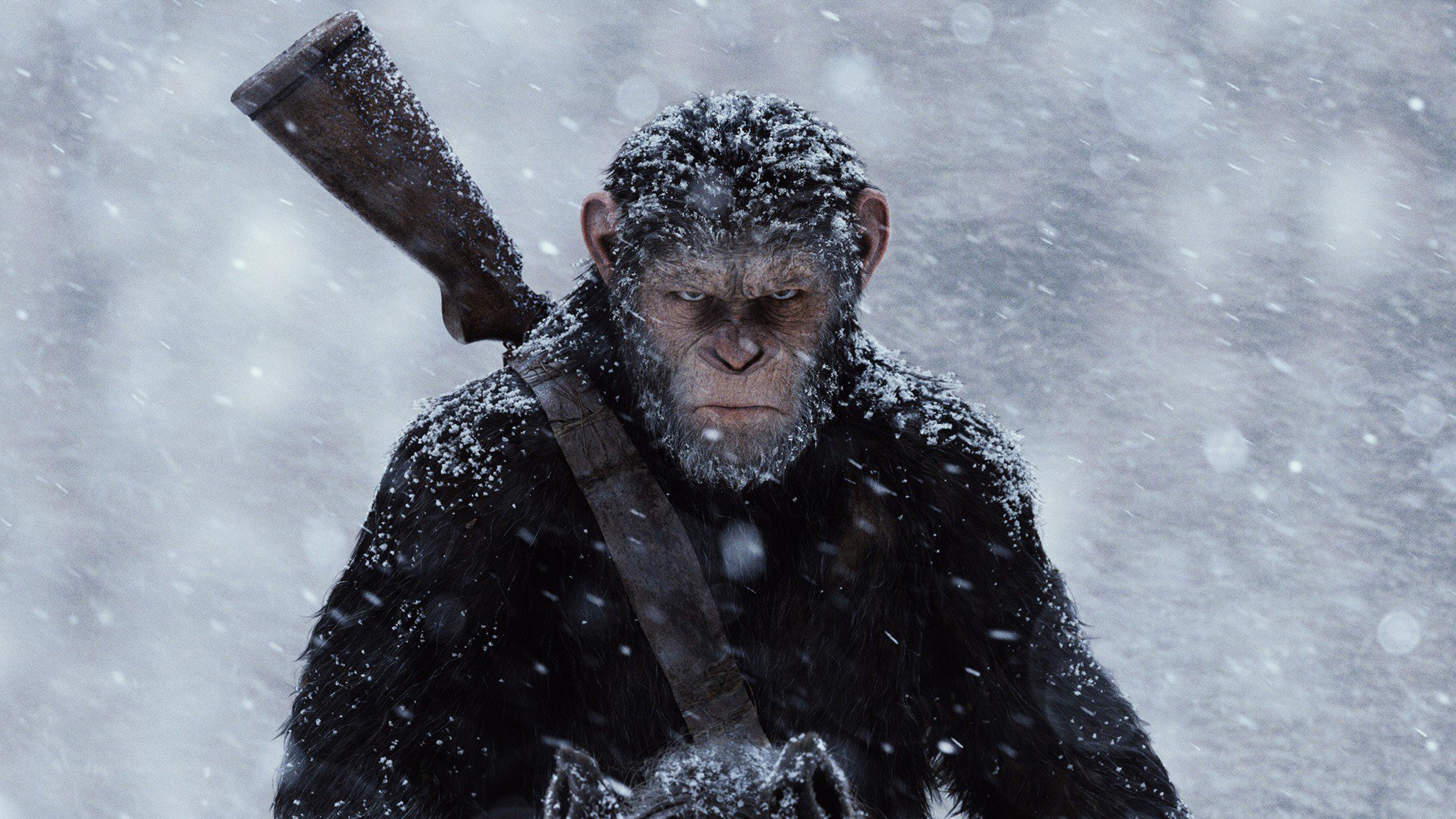 ………………………………………………….
I expected great things from this movie and I did get great things. And I am so glad to say that all of these three entries got a five star rating from me even though this one wasn't as firm of a five as the previous two. I do think that 'Rise' and 'Dawn' are better and 'Dawn' still remains my favorite entry, but still the fact that this is another great movie is the most important and admirable one as the last entries are hardest to do and here they blew it out of the park.
I loved this movie so much because it wasn't as action-oriented as I feared it would be. For a movie that is called War for the Planet of the Apes, it is surprisingly restrained in war/action scenes. They are still here and they are amazingly well executed ad exhilarating, but you also get a lot of emotional ad sophisticated drama and a damn good story in this package.
I loved the beginning, but the second and third act were the best and most memorable. Certainly the cage scenes weren't all that original as they are basically influenced by 'The Great Escape', but still the execution is so great and almost flawless that it doesn't really matter. I loved the regressive virus that led to some humans going primitive and losing their speech. The Nova nod to the original film just made me smile. I adored that moment.
………………………………………………….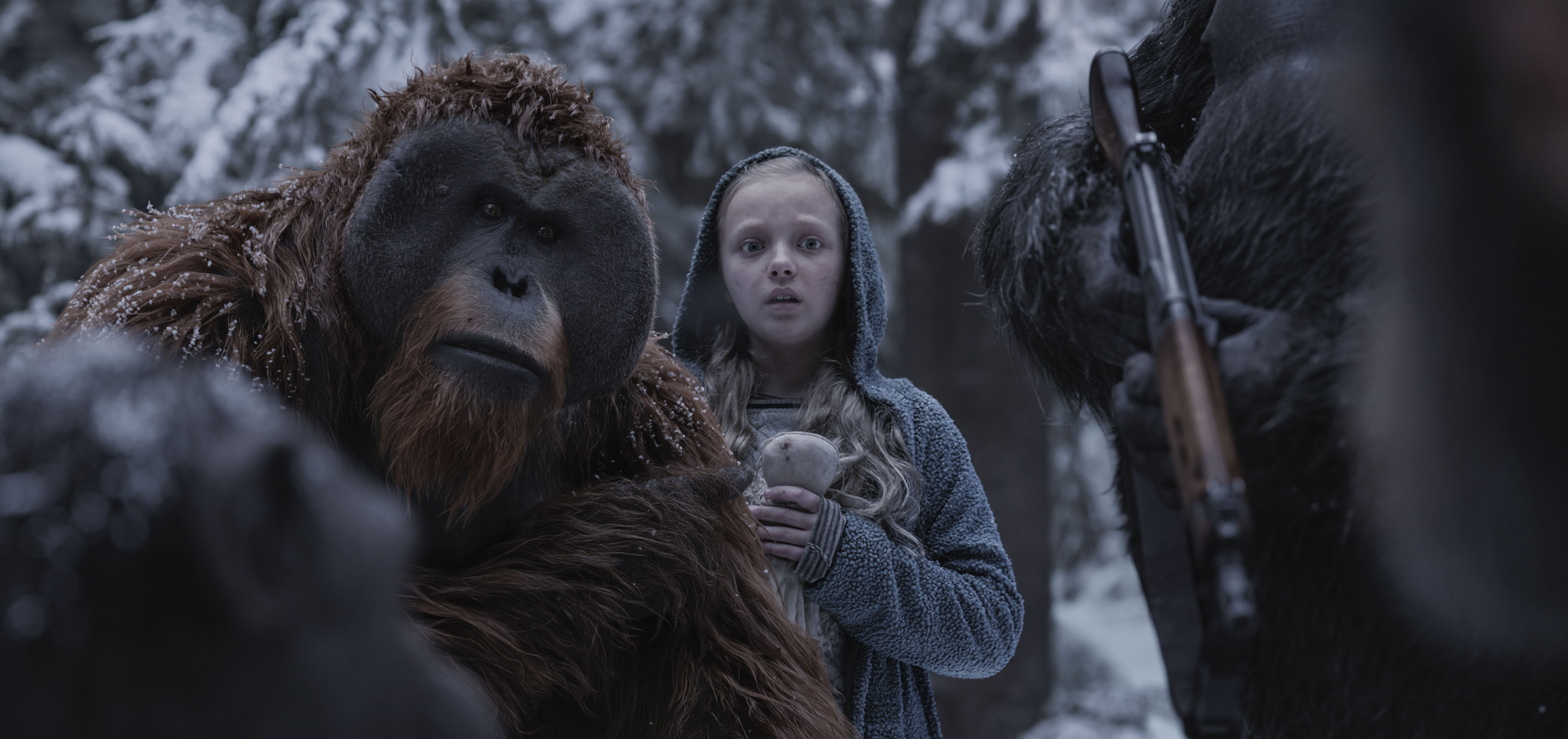 ………………………………………………….
That is why this film is so amazing. It perfectly ends this trilogy but it also beautifully sets up the original 1968 film without sacrificing this trilogy. The detailed approach to this movie is meticulous and the careful and thoughtful approach that went into this production is what counts the most and what made it the classic that it's going to become in the future.
The film explored so well how important speech and intelligence is to humans and I thought the villain killing all "primitive" humans was a realistic thing that could happen in real life. I loved how that led to the splitting and two different human fractions fighting together. It is hilarious and ironic that the apes beat humans accidentally and although that final avalanche was a bit too convenient, I also thought that it could happen and sometimes luck is all that you need. It made the movie so original ad unexpected as I thought apes would kill humans and this twist was in the end pretty satisfactory. Caesar's death in the end was tragic and really heartfelt. A beautiful ending.
………………………………………………….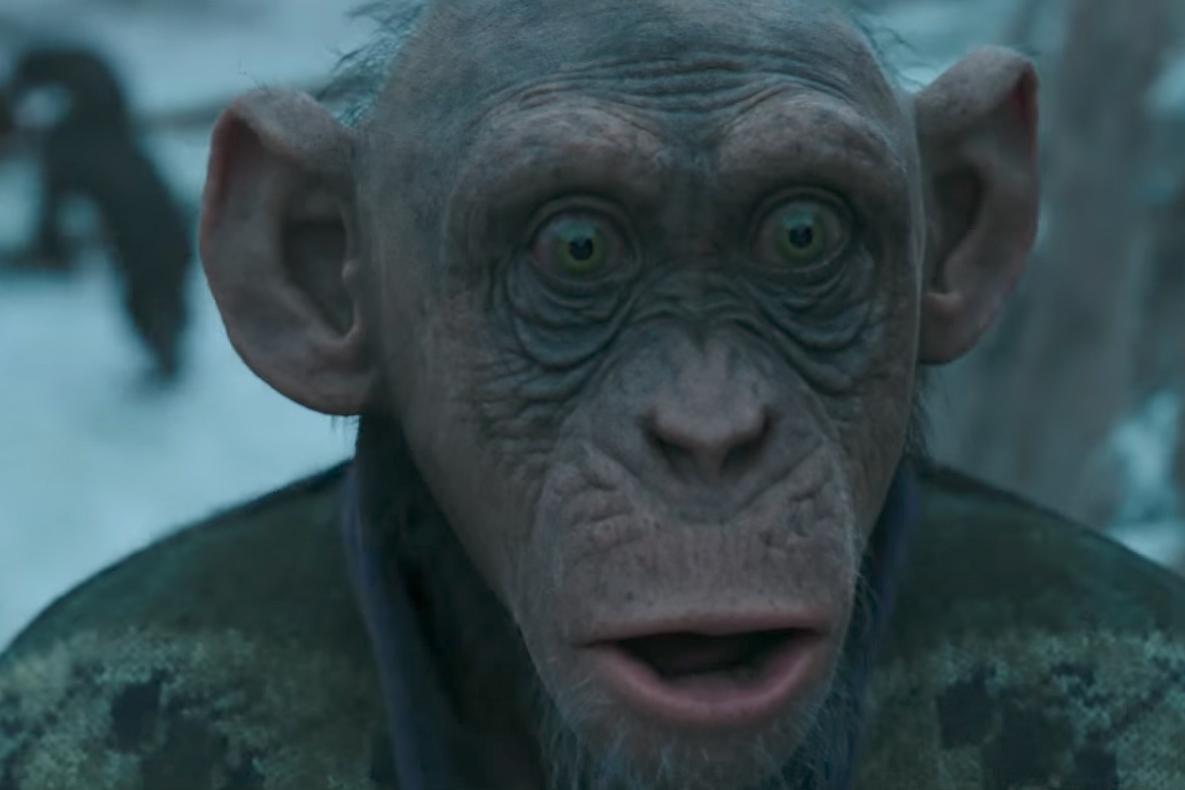 ………………………………………………….
So let's talk about Caesar. It is odd and somewhat disappointing that they did not bring Koba back after the hint that he is alive in the after-credits scene of 'Dawn', but him being haunted by Koba was an interesting aspect to this story and I loved the inner conflict inside him as he was becoming vengeful like him but eventually did hold back. Really strong drama and he remains one of the strongest, if not the very best, blockbuster protagonists ever. His journey has been absolutely fantastic ad Andy Serkis once again killed it in this role.
Bad Ape is a fun, a bit too funny and goofy, but still solid addition and he could be really funny at times. He brought some necessary humor to an otherwise incredibly bleak movie. Maurice is wonderful and his paternal side emerging with the arrival of Nova was wonderful to witness. She is also such a cute kid who was very important in this war and I liked that development quite a bit. The scenes with her were all so heartwarming without ever becoming too sentimental.
………………………………………………….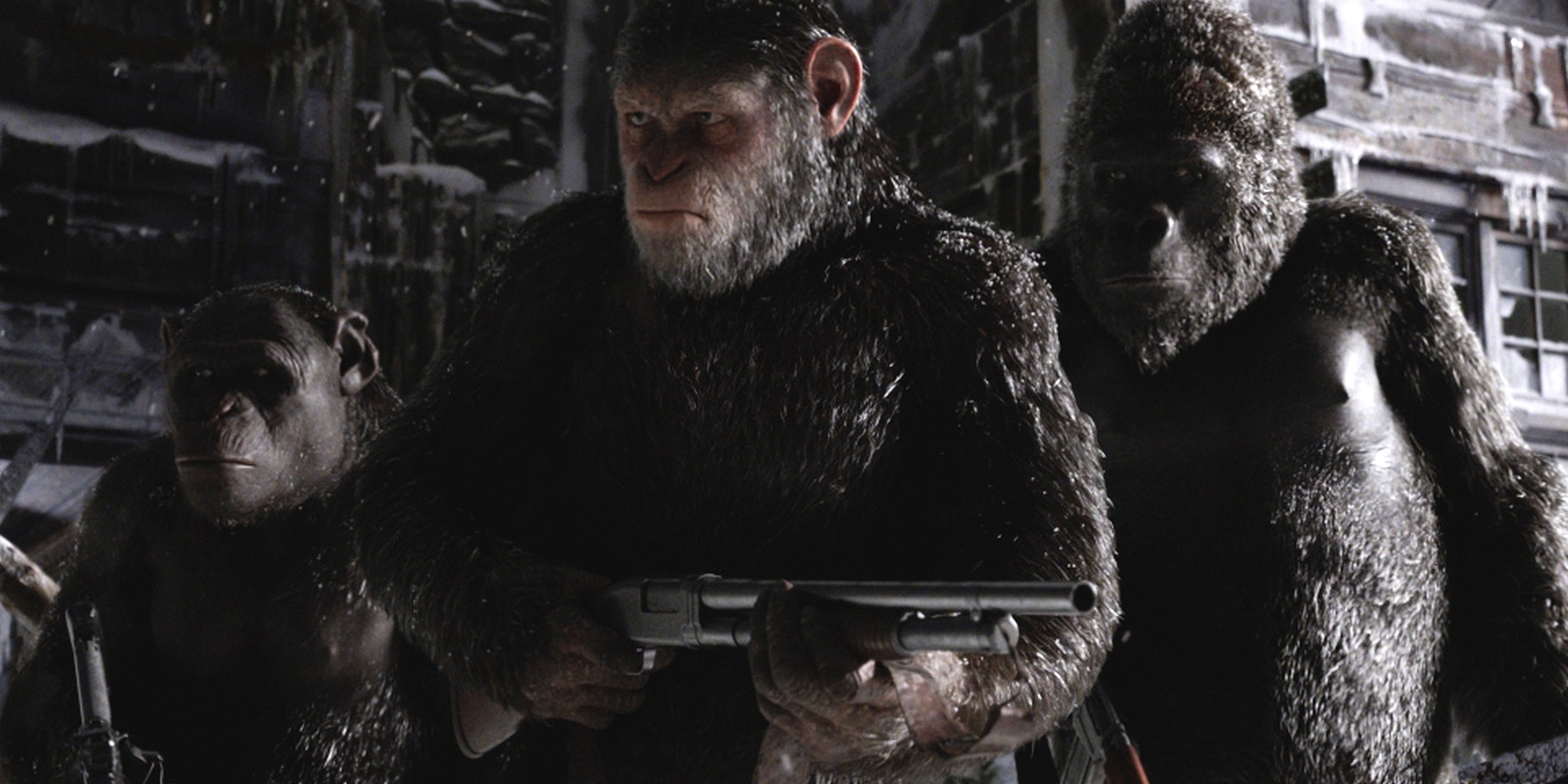 ………………………………………………….
I liked the concept of the Donkey. All of Koba's followers went to the human side which was quite realistic and it brought another complex layer to this story. The moment when Red redeems and sacrifices himself in order to save Caesar was probably the most unforgettable scene in the entire film. And even though Woody Harrelson wasn't best suited for this role, it was interesting seeing him in such a villainous, creepy role. I really liked his character as he was very demanding and memorable and his goal was well established.
War for the Planet of the Apes is technically arresting. The CGI is once again breathtaking. The apes look real and you can almost believe they are real because the VFX work here is some of the best thus far and quite underrated. The action is phenomenal and so exciting and the film is so well directed by Matt Reeves and superbly paced with never a prolonged or rushed scene.
………………………………………………….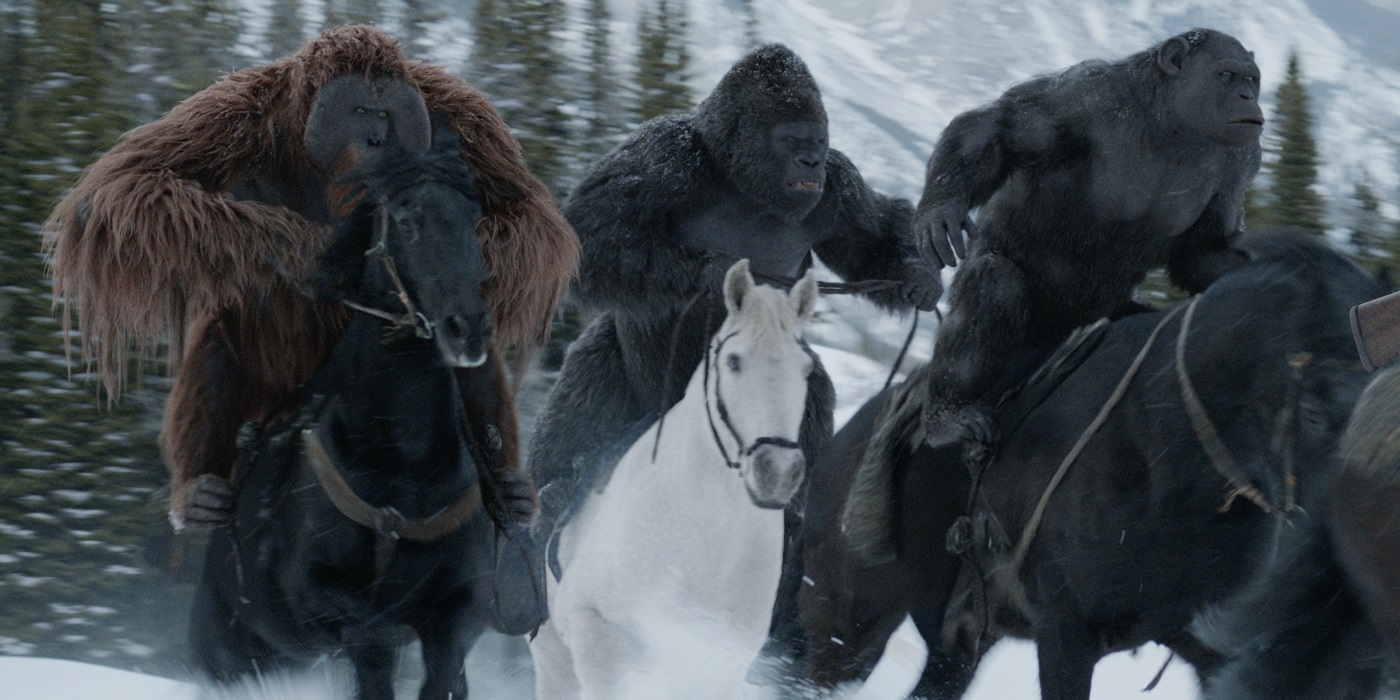 ………………………………………………….
The cinematography is stunning and there are a lot of memorable set pieces here from the underground fighters to the avalanche to the final scene at the lake. But what takes this movie to classic status is its score. Michael Giacchino's score is just stunning, old-fashioned in approach and always moving or exciting. It brought another level of poeticism to an already stunning film.
With absolutely stunning special effects, many memorable set pieces, great direction, superb performances and such a beautiful Michael Giacchino score, War for the Planet of the Apes is another masterful film that concludes the greatest trilogy ever on a majestic note. Highly moving in emotion, sophisticated and well thought out in its storytelling and exhilarating in its action, the film ends the trilogy so well while wonderfully connecting it to the original 1968 film in the process. It has been such a wonderful journey and I am so glad I witnessed it on the big screen.
My Rating – 5
………………………………………………….