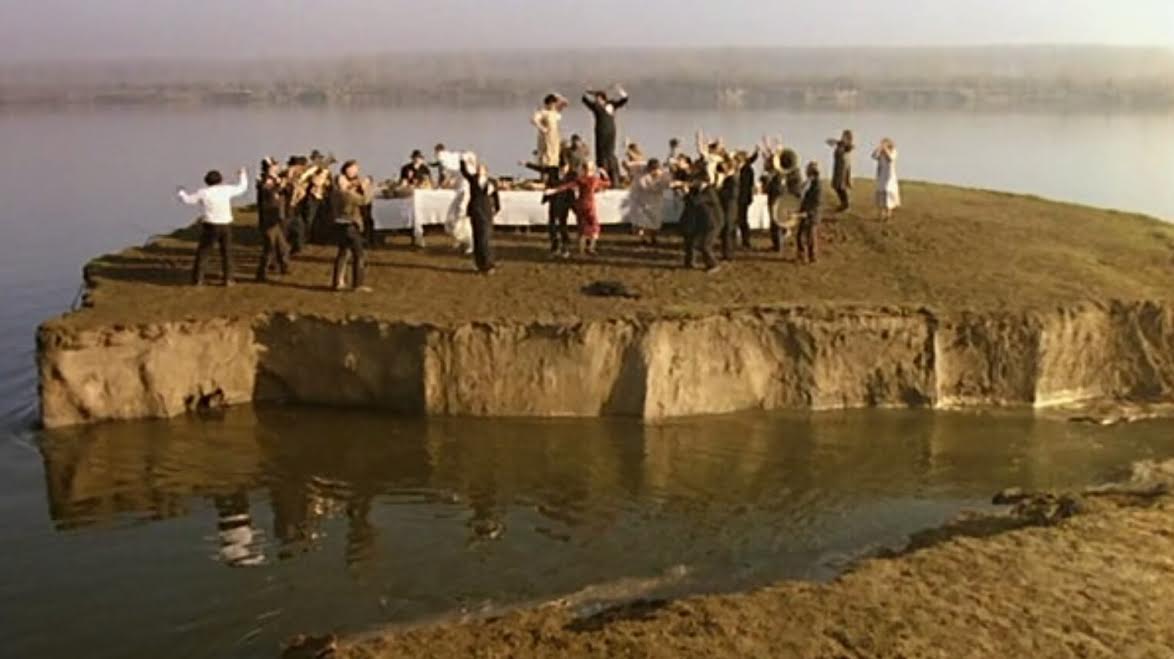 ……………………………………………………………….
Underground Movie Review
Underground is a 1995 comedy drama film directed by Emir Kusturica and starring Miki Manojlovic, Lazar Ristovski and Mirjana Jokovic. It is a pretty solid, yet overrated movie.
……………………………………………………………….
"Once upon a time… there was a country…"
……………………………………………………………….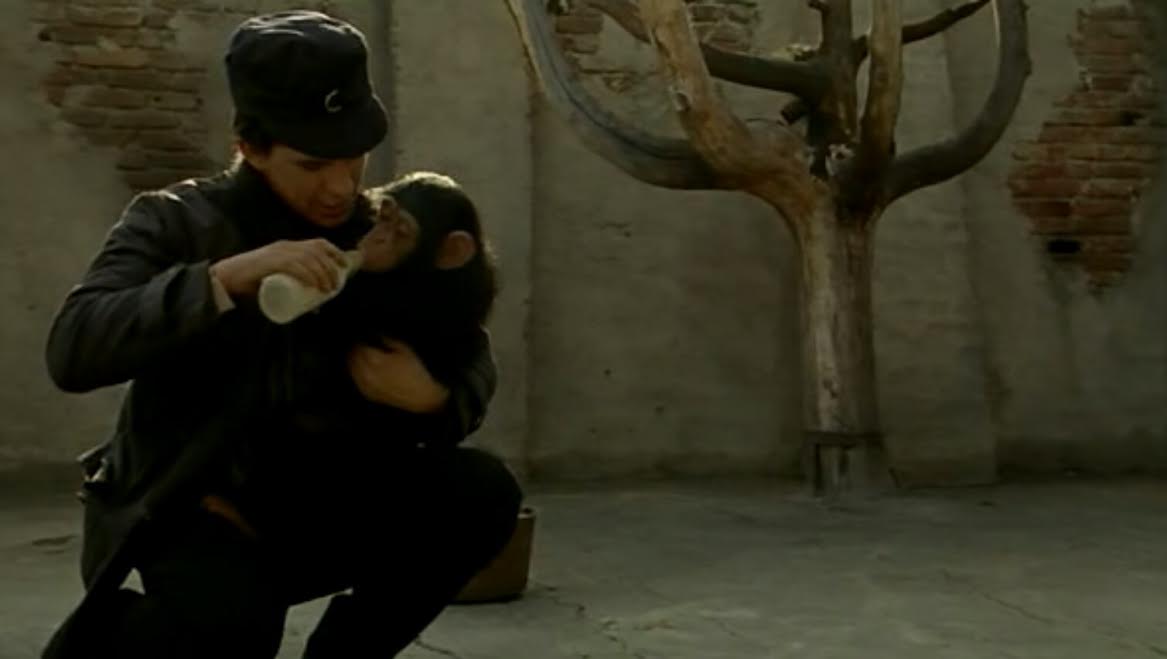 ……………………………………………………………….
Underground (or Podzemlje in Serbian) follows an epic story between two friends and it follows Yugoslav history from the beginning of World War II until the beginning of Yugoslav Wars. With this movie, my opinion of Kusturica continues to be the same – he is an incredibly talented filmmaker and even an artist, but he just couldn't quite make a movie work as a whole. Underground is impressive in its ambition, but that also proved to be its downfall as he just couldn't realize the whole movie in the best way. The result is a film that is sometimes quite inspired and even artistic, but sometimes quite excessive and ridiculous.
I liked the characters and although they were too crazy, at least they were memorable. Ivan is too goofy, yet very likable. Natalija is unlikable, but well developed. And Petar and Marko are over-the-top, but certainly memorable. The performances here are very good with Lazar Ristovski and Miki Manojlovic delivering the best ones.
……………………………………………………………….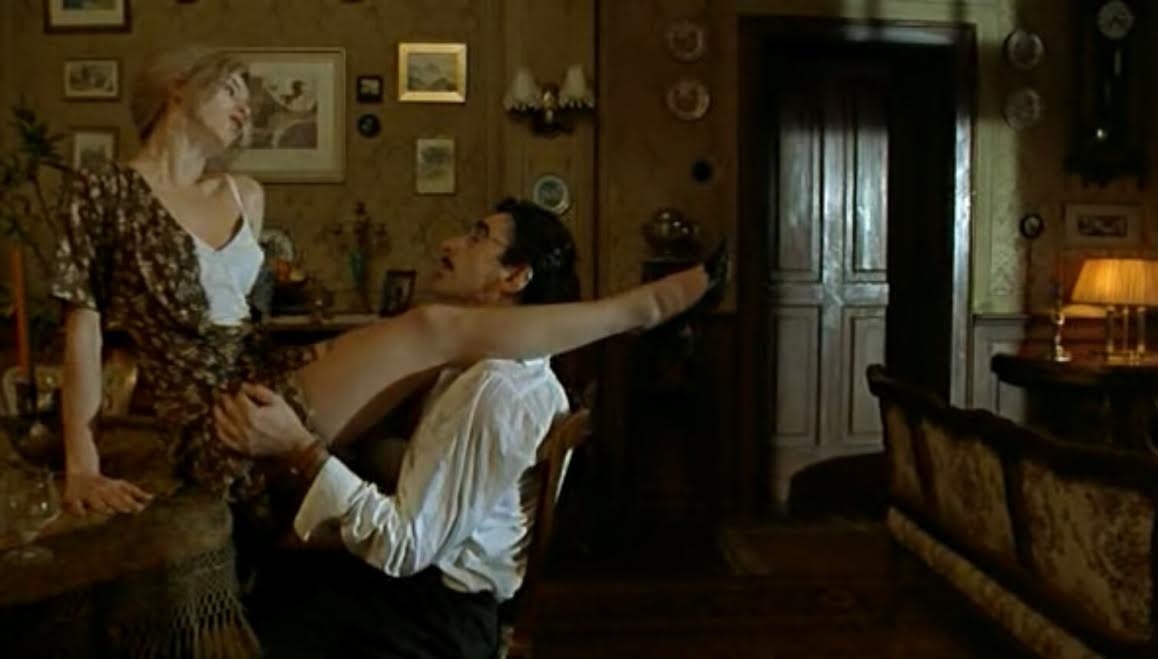 ……………………………………………………………….
Now, as I said before, Underground is just overly excessive in its ridiculousness. That is why its success as a black comedy is questionable and it succeeds much more as an epic war drama. Some of its over-the-top craziness was fun and some scenes definitely made me laugh and were one of the kind, but most were too silly and just too much.
But the film is worth seeing and experiencing for a couple of sequences that are just jaw-dropping in their beauty and authenticity. For one, the character's realization when out of the bunker that Yugoslavia is no more was just heartbreaking to witness as you could see the sadness in his eyes. That scene was beyond tragic and unforgettable. I loved the first scenes of the movie at the zoo as they perfectly hooked me in the story. I really liked those crazy sex scenes. And of course I loved its imaginative ending which was just beautiful to behold. Watching all of the friends and family, both living and dead, on some sort of separated island celebrate a wedding was emotional and actually a very original, fittingly surreal way to end the film.
……………………………………………………………….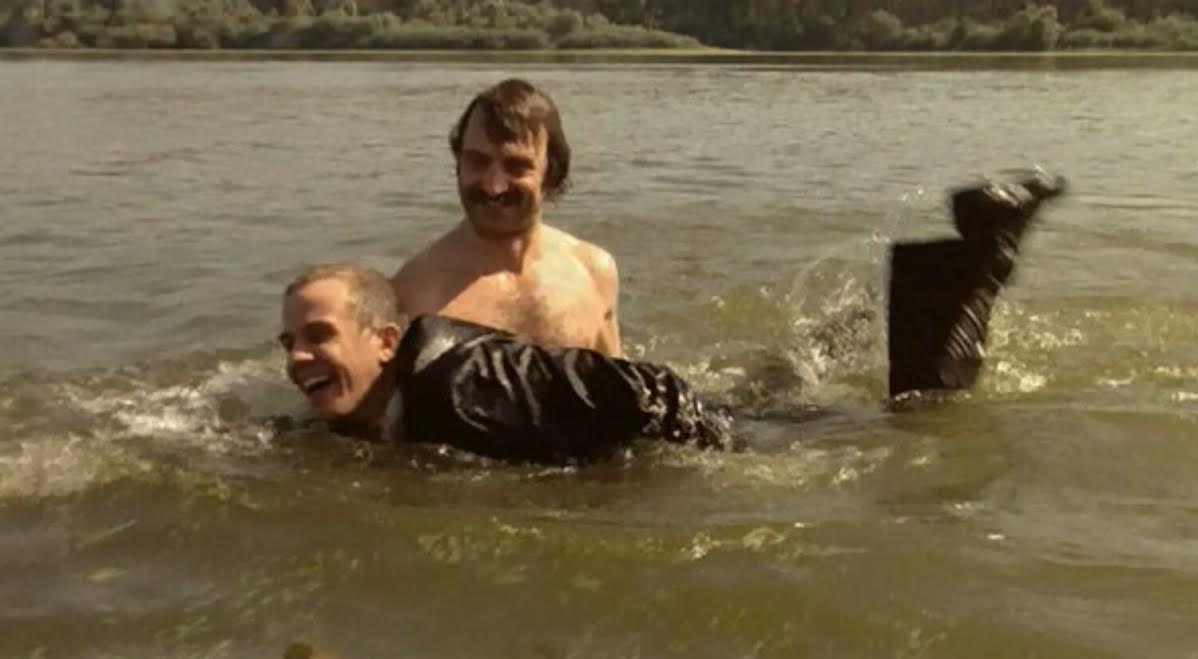 ……………………………………………………………….
Underground is more style over substance, but what style this is. Of course the pacing isn't great as the film is very long and it is difficult to edit plus his first cut was even longer, but his direction is very good and sometimes quite inspired plus the acting is excellent. I loved the cinematography here as some shots were brilliant and some of the imagery was unforgettable and very authentic. There are actually a lot of the scenes that are memorable here and that is why the film succeeds. It is very diverse, different and crazy that it stays with you. The emotion is strong and although I would have strengthened the relationships between the characters more, they were still fine and the film is very ambitious in presenting the history of the country through decades using quite memorable historical footage. I also found its dialogue to be very good, excessive once again, but memorable and sometimes very realistic with a couple of hilarious lines. All in all, it is overrated and not the director's best, but still a solid and ambitious, if not entirely successful experiment.
Underground is style over substance and Kusturica was too much influenced by Fellini. The direction is strong, the acting is also very good, some of the scenery and shots are unforgettable and the film is admirably ambitious, but its ambition was also its downfall as it is a very uneven work with some inspired and even artistic scenes, but many too ridiculous and over-the-top moments. Because the film is so epic, ambitious and sometimes unforgettable in a couple of very authentic sequences, it succeeds, but it is still uneven, flawed, too excessive and frankly overrated.
My Rating – 3.5
……………………………………………………………….