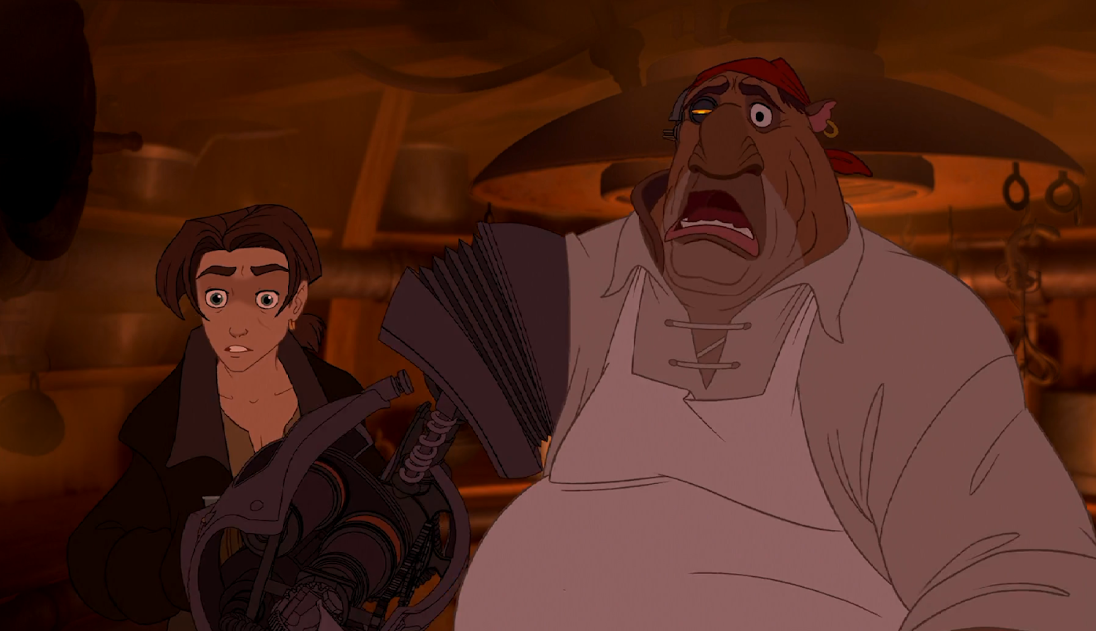 …………………………………………………
Treasure Planet Movie Review
Treasure Planet is a 2002 animated science fiction film which is the 43rd Disney animated feature. It is a solid, but very flawed film.
…………………………………………………
"Look at you! Glowing like a solar fire.
You're something special, Jim. You're gonna rattle the stars, you are!"
…………………………………………………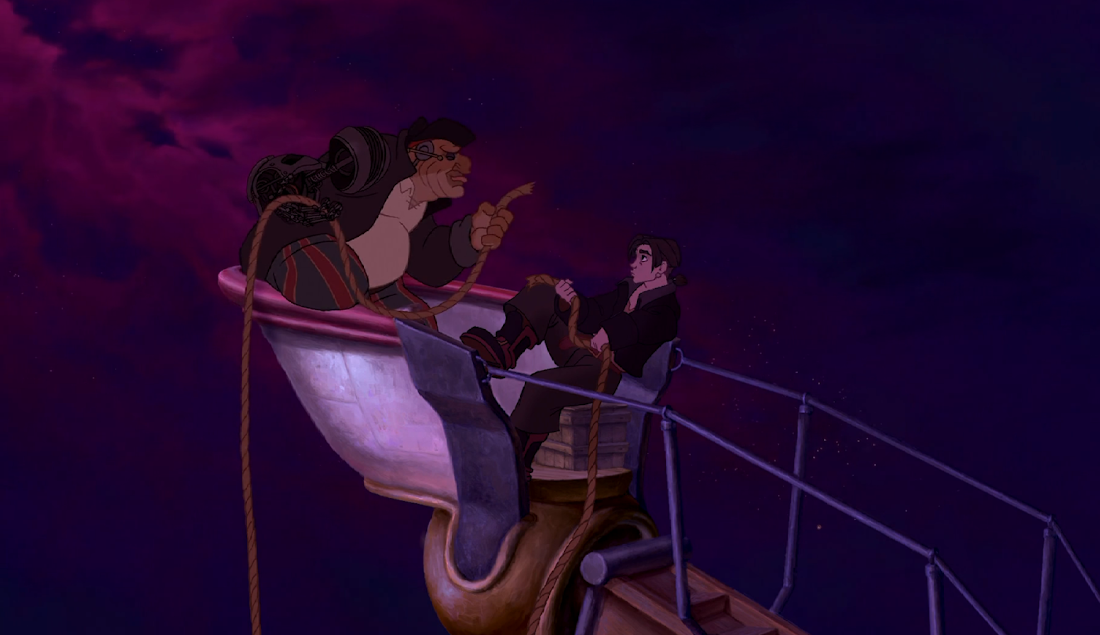 …………………………………………………
The film is basically a modern retelling of Treasure Island, but set in space. That is a high-concept idea of mixing old with new that is pretty clever in my opinion, but it's a shame that it was never executed to the fullest degree. It never utilized on its great potential. In my opinion, Disney copied Star Wars too much here with all the robots, space adventure and weird alien designs. The film is engaging to watch and sometimes quite charming, but it's just never as adventurous as it should have been.
The characters are a mixed bag here. Some work, others not at all. Jim Hawkins is a solid hero as he is more modern than usual for Disney. I also liked that he wasn't as heroic and as good as usual and that was refreshing. He is definitely an even more modern version of Aladdin. John Silver is excellent and he is the finest character here without any doubt. I loved his accent and his constant shifting from good to bad was very interesting to follow. The relationship between the two again reminded me of 'Aladdin'. In that film Al and Genie were best buddies and their friendship seemed like a bromance. Here it is exactly the same and although not done as well, they are still a very charming, wonderful duo and the heart and soul of this film.
…………………………………………………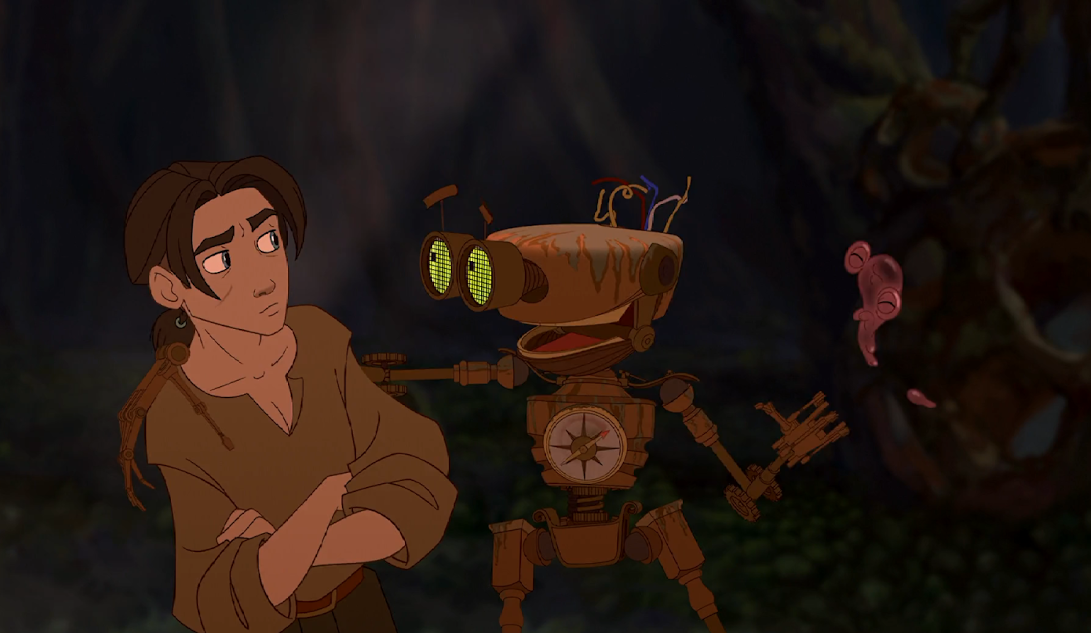 …………………………………………………
Delbert Doppler is a hit-or-miss character who still could be funny at times and Captain Amelia is a tough female character and of course Emma Thompson killed it in the role, but the two just weren't as well developed as they should have been which is a shame as both had potential. But their pairing was fun. And even though I liked Emma in this role, it was still too obvious that it was her and to me the voice casting here should have went to the unknowns.
Mr. Arrow is underdeveloped, but his death was still pretty tragic. Jim's mother is typical, but still it was great that finally a Disney hero has a mother and the fact that his father did not die but left them was also pretty refreshing. Scroop is a pretty striking spider villain and some of his scenes verged into horror territory which was an interesting and ultimately successful approach. Morph is so cute and I loved all of his scenes. His design is interesting and he's a wonderful sidekick. The same cannot be said for B.E.N. who is such an annoying robot that is an obvious rehash of C3PO from Star Wars that it was quite shameful. His jokes did not work and he was so annoying and unnecessary that he totally ruined the second half of the movie.
Treasure Planet is beautifully animated as it features a very pleasing mix of hand-drawn animation with computer generated imagery. The use of Deep Canvas from 'Tarzan' is also put to good use. I loved the looks of the different aliens and especially of the ship itself. The color palette is gorgeous as the extensive use of blue and purple was great as it led to a pretty interesting looking and different film.
…………………………………………………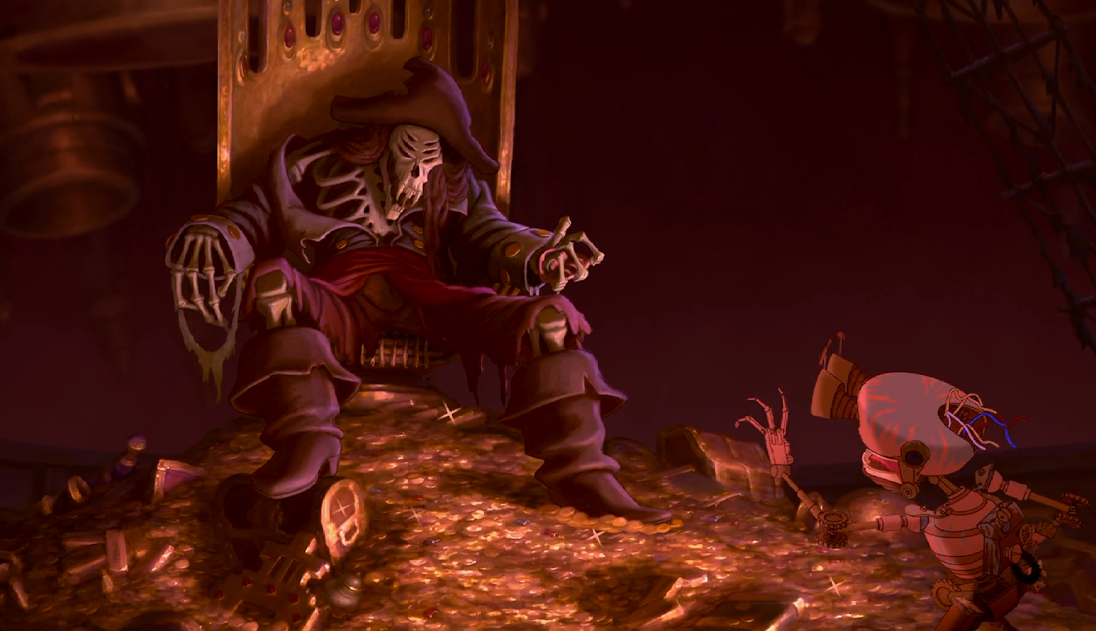 …………………………………………………
But it's such a shame that, as I said in my review of 'Atlantis', Disney just never managed to properly make an "anime" film which is basically what they tried here. The attempt is certainly admirable, but only half-successful unfortunately.
As for its score, it is excellent and its theme is very uplifting and memorable. Whenever it appeared in the movie, it lifted those scenes emotionally. And its basically only song I'm Still Here is an interesting departure for Disney as it is a rock song for once. I liked it personally. It isn't great, but it is catchy and serves its purpose in terms of emotion for the relationship between Silver and Jim.
…………………………………………………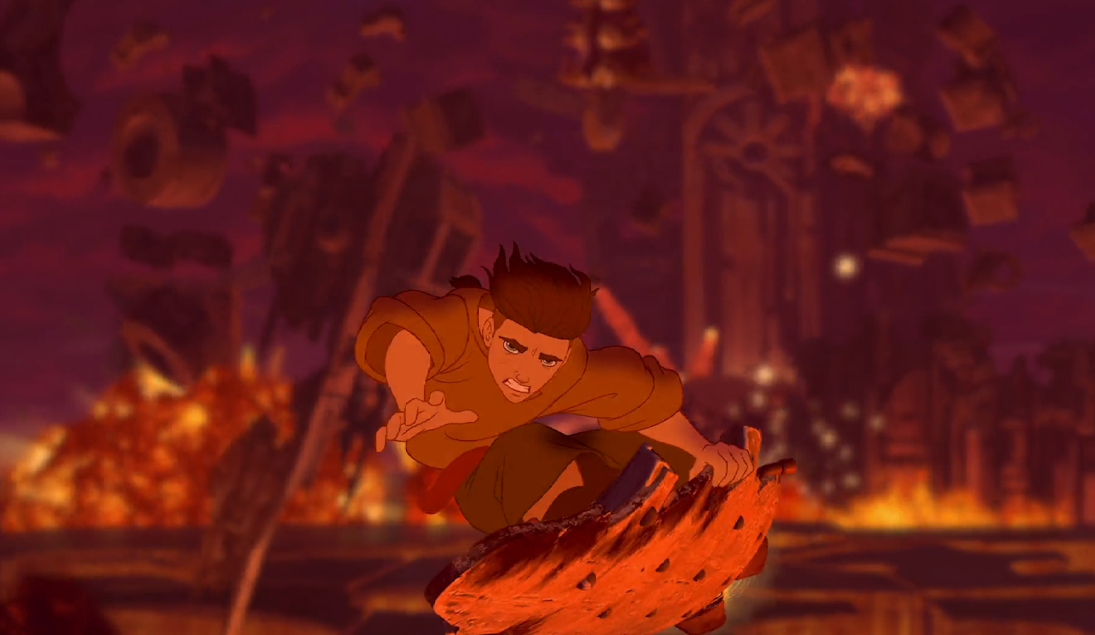 …………………………………………………
Treasure Planet isn't as emotional as it should have been overall and only the main duo provides charm and emotion here. The humor is hit-or-miss. The film is awfully frenetic in pacing and the action is solid, but certainly overwhelming. The film is not well edited at all and the entire second half is rushed and not as great as the build-up demanded it to have been. Overall, it succeeds as a solid and even underrated in a way sci-fi tale (similar in quality to underrated 'Titan A.E.'), but it is still far from great and another proof that Disney never quite managed to make a successful movie when it departed from fairy tales and animal pictures.
The bromance between Jim Hawkins and John Silver is interesting and charming, the visuals are frequently mesmerizing and the film features a fine mix of new and old ideas. But it has too much action, it is badly paced and the supporting characters are not as memorable. It was also influenced by Star Wars a bit too much. So Treasure Planet is in the end a solid and admirable sci-fi effort, but a very flawed one indeed.
My Rating – 3.5
…………………………………………………