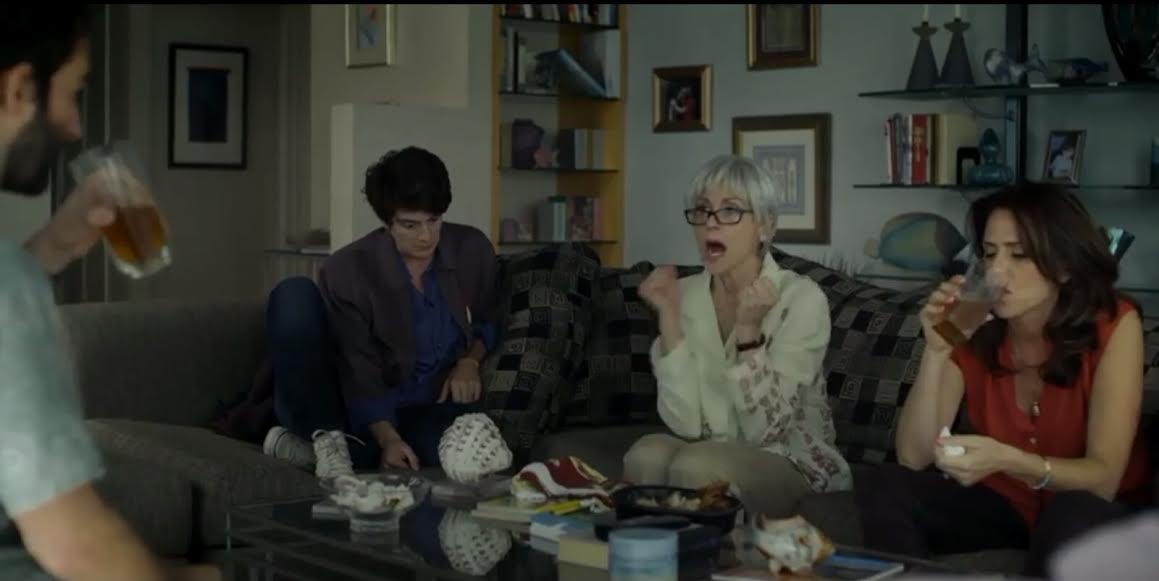 …………………………………………………………………..
Transparent Season 1 Review
Transparent is a dramedy television series that first aired in 2014. It is one of the better, more artistic shows in recent memory.
The first season of Transparent has ten episodes and all of them are at least good with the majority being great. Great, but not perfect as many of them have certain flaws that really troubled me and I will go into each and every flaw in detail. But mostly it is great and I really liked it, maybe even loved it for its evident realism and power.
…………………………………………………………………..
"Politically, I am basically a lesbian.
I see male privilege everywhere and I would totally love to be a lesbian.
But I am not a dyke. I am totally into dudes"
…………………………………………………………………..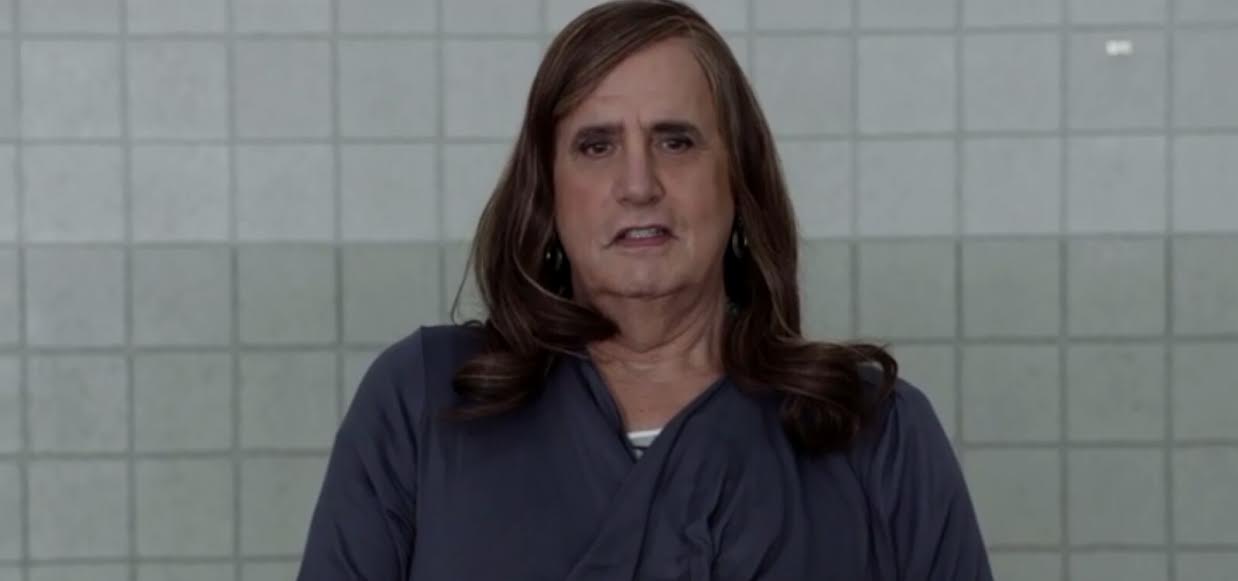 …………………………………………………………………..
It follows the lives of one Los Angeles family after the discovery that their father is transgender. Because this is the first season, I am first going to talk about each character, first about their personality and afterwards about the role that they play in this particular season. The Pfeffermans are such a troubled, even horrible family with all of them being pretty unlikable for the majority of the season. And although that made the viewing somewhat uncomfortable at times, it also made it more realistic and, although exaggerated, this family and their troubles are mostly routed in reality which I loved.
Maura is an interesting character, but also a deeply flawed one. In fact, she is the most flawed of the bunch here and probably the most underdeveloped for some obvious reasons. One is the evident decision from the show creators to make her seem very likable and mostly a sympathetic, tragic figure and that leads to a weaker characterization almost always. And the next reason is the lack of screen time which I found unfortunate. Yes, even though the show follows Maura and how her transition affects the rest of the family and that is basically the biggest selling point for this series, she is actually never a focus here and in fact, she is the character that gets the least to do, at least in this season. Yes, she is the catalyst for a lot of the family conflict, but she rarely becomes more than that as unfortunately Maura-centric episodes are rare here and the emphasis is mostly set on the kids.
The decision to make her sympathetic and always likable and also the only genuinely good person of the family is a double-edged sword on the part of the writers. It is great as it shows us that trans people can be just as good or as valuable as the rest of us. But it is bad because it is too unrealistic and not particularly relatable as she is sometimes too good. It's a typical flaw that most firsts have as this is the first show ever to deal with this important subject matter in a respectable way. And I forgive them for that, but I would have still liked to have seen some more consequences for her actions as Maura could be quite self-centered and arrogantly showy which are some of the worst qualities a person can have.
…………………………………………………………………..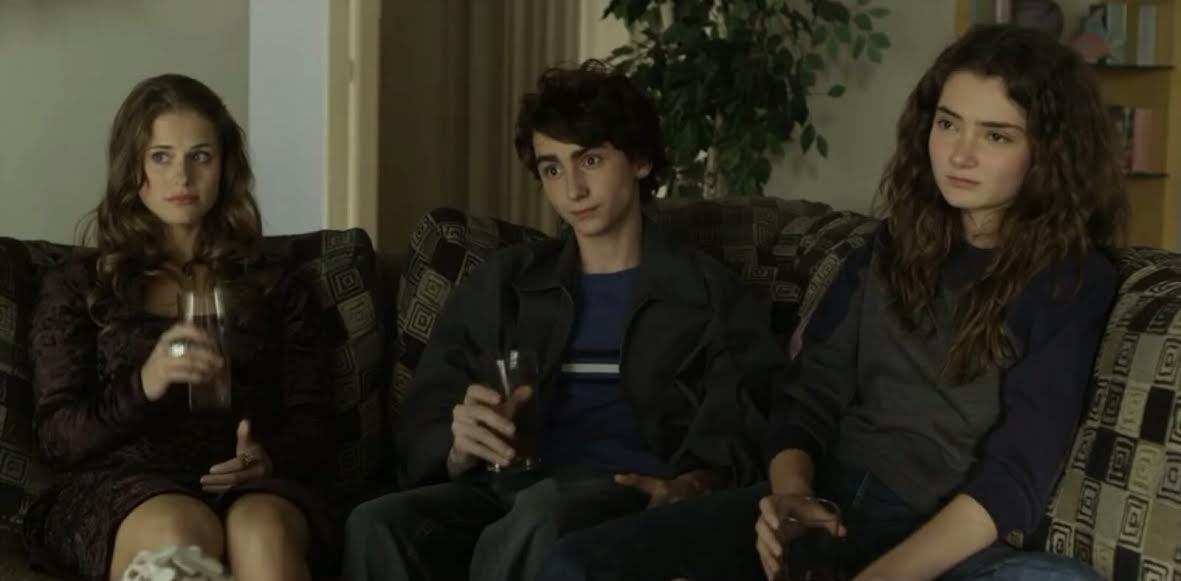 …………………………………………………………………..
Let's talk about those highly unlikable kids. Yes, all three of them are extremely self-centered and sometimes even horribly rude to their father, but I found that to be great as the vast majority of children are ungrateful and selfish and it is only realistic to portray that on television as well. Maura's line in the first episode where she wonders how she could have born and raised such selfish kids is so powerful and inherently sad that it really struck as one of the finest moments on the show.
Sarah is absolutely the most horrible of the three and the most unlikable and I don't get why the majority of viewers don't realize that. She is so selfish and so sexually defined that I found it interesting and also highly annoying. She basically left her husband and never, ever showed any real regret over it. Yes, she shows the biggest empathy towards Maura, but only because it suits her interests and not because she really cares for her. Her relationship with Tammy is also problematic in that it is ridiculously rushed and those two alone can be very, very unlikable.
Now, Josh is almost on the same level as Sarah is in terms of selfishness. He never showed that he cared about any of the family members, but he is also the most problematic and just fucked up person of the Pfeffermans. But I found that fascinating as these people exist. His relationships with women are so ridiculous and his obvious childish behavior is so problematic. He is not only annoying, but also the only one who you feel needs help.
…………………………………………………………………..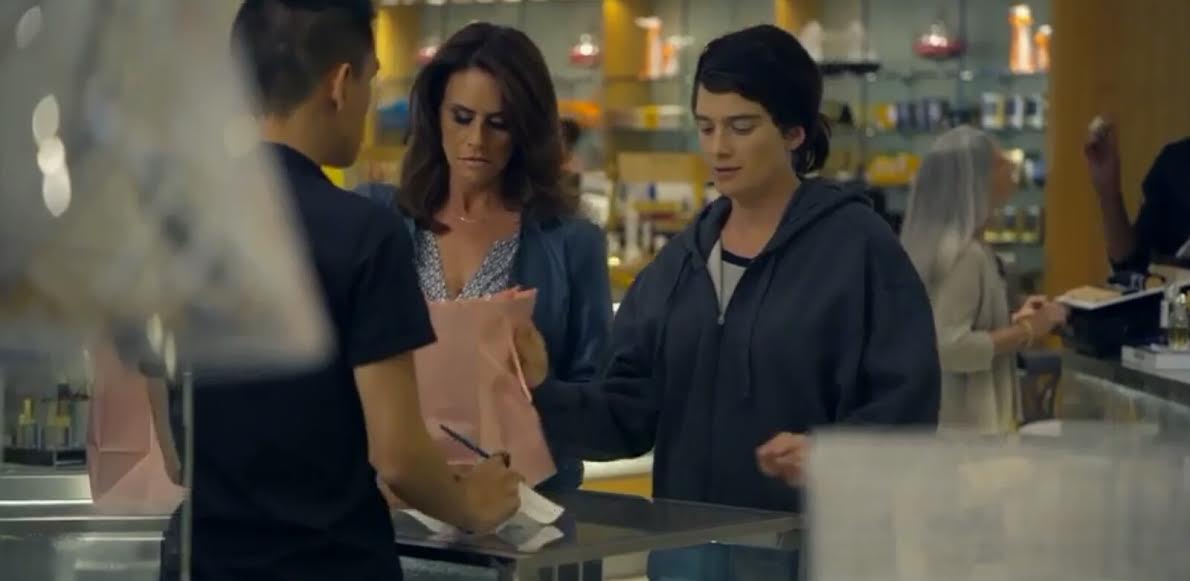 …………………………………………………………………..
Ali is interesting, complex and even fascinating when you think about her various personality traits. She is the only person that really cared for Shelly's husband Ed and she showed genuine care and feelings towards him. But then again, her lack of empathy towards Maura is awful and the relationship between these two is easily the most rotten on the series. But her aimless meandering in life, her confusions and her troubles to find any meaningful relationship or any job all ring true. And even though she could be extremely horrible, she also has that genuine goodness inside her and I just loved that realistic complexity in her character.
As I said, Tammy is so annoying and even problematic as I don't know much about her which is the problem of the series and I hope that the next season has more focus on her. Davina is excellent and so likable and also funny at times and I liked the relationship between her and Shea and how Maura fitted within their group perfectly. However, here lies one major problem which again stems from the unfortunate groundbreaking nature of the show. All of trans people on Transparent are so good, so sympathetic and genuinely caring towards each other whereas all straight and especially lesbian characters are unlikable and sometimes even mean. That I found very frustrating as it basically became heterophobic and also very unrealistic. I get that they want to show that trans people can be good and are good, but some of them are also not good people as the rest of the straight, gay and other people are. And I would have liked to have seen that presented here, but I never saw it and that annoyed me.
Bianca is such a non-entity and I don't really get her and her role here, but Len, although badly portrayed at the beginning, is pretty good later on and is ultimately the most tragic character here. Sydney is, well, odd. And yes, most of these supporting characters are never as well developed or as clear as the main characters are, but Syd I found to be the most aimless as her confession to Ali that she's always had feelings for her rang false to me as I never believed it and I never found it to be a natural plot progression. And the entire Josh/Ali/Syd conflict had the worst soapy tendencies. The show does feel soapy at times, but it is mostly not like that, but here it was. Here and in Sarah't cheating at first.
…………………………………………………………………..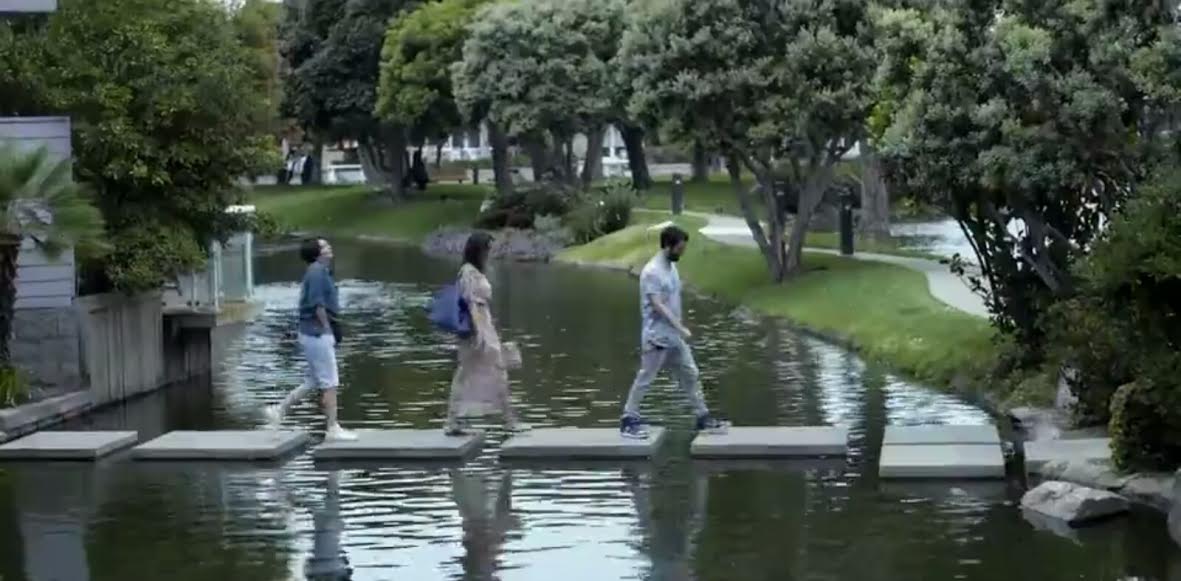 …………………………………………………………………..
Raquel is good for Josh to put some sense in him and I liked their relationship. I also really liked everything about Rita as she is in some way the reason why Josh is so fucked up and that entire relationship is so creepy and just wrong that I respect the show for handling it properly. I didn't like the introduction of Colton as it again seemed soapy to me, but I'll have to wait to see how the second season treats that subplot so I'm not going to judge it too hard here. And Shelly is excellent and also very tragic as her kids never treated her properly and I loved the newfound relationship between her and Maura.
Dale is interesting and I found him to be a very good representation of trans men. I found his character to be realistic and eventually poignant as Ali's escapade with him did not end well. I loved Ed and what he brought to this show in just that little time that he received. His death scene was so moving and so artistic and his effect on the family and how he failed to make them happy is so tragic. You can see a pattern here – tragic and relatable. And that is what this show is all about. As unlikable as most of these people are, they are always relatable and tragic and important and this show has such a great character development that I really respected. It may seem that I gave it too much flack, but that is just because I wanted to hard for it to be perfect and it just wasn't, but it was never too far away from it.
The family dynamic here is absolutely amazing. Maura's struggle in her transitioning journey is of course hard, but her troubles with her kids are much worse. Josh didn't even accept her, at least not thus far. Sarah is only okay and caring on the surface and Ali is just so horrible to her. As for the siblings, Josh has a good relationship with Ali and the two are great together, but Sarah somehow isn't in their group that often and I found that to be a realistic portrayal of sibling relationships.
…………………………………………………………………..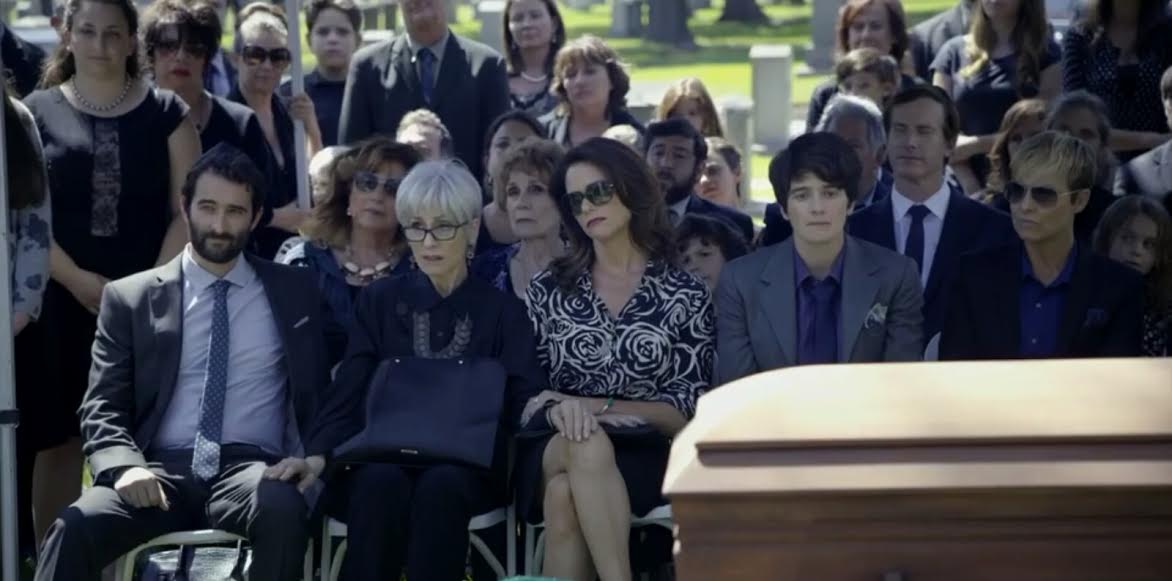 …………………………………………………………………..
I absolutely loved the use of flashbacks on this show. The one with Ali in particular is so powerful and the dress-up camp one was so poignant and just excellent. Pilot was the best episode here as it was perfectly constructed and the last episode I found to be the worst as it left too many things unsolved for second season.
I found the technical aspects of Transparent really admirable. The show sometimes seemed like a movie, a great indie movie as it was so well filmed. Its artistic quality is evident at times and it really can be ambiguous and perfectly moving. The use of songs is amazing, the pacing is mostly excellent and the structure is great. The thirty minute timeframe is terrific for it and the flashback structure is for once important and helpful.
I also really liked the humor in it. It is a drama for the most part, but it could really be funny at times and the dialogue is especially strong, realistic and very hard-hitting. And of course the acting is top-notch. Jeffrey Tambor is the highlight as his facial expressions alone are priceless and he is the heart and soul of the show. Amy Lendecker and Josh Duplass are also good, but Gaby Hoffmann is the best of the three and Judith Light is also really good.
Overall, Transparent Season 1 has its issues in terms of lack of focus on Maura and some soapy tendencies, but it is mostly a terrific show that hugely benefits from some amazing character development, realistic dialogue, top-notch performances and excellent indie/artistic sensibility to it.
…………………………………………………………………..
Worst Episodes: The Wilderness and Why Do We Cover the Mirrors?
Best Episodes: Pilot and Looking Up.
…………………………………………………………………..
My Rating – 4.4