Top Ten Twilight Zone Episodes
The Twilight Zone is my favorite TV show and the one that I deem the best of all time. It is an anthology show where science fiction, horror, fantasy, mystery and thriller genres shine the most and where 80 per cent of the episodes are not just good, but great. Here are the ten of my personal favorite episodes, the ones that frightened me, fascinated me or touched me the most.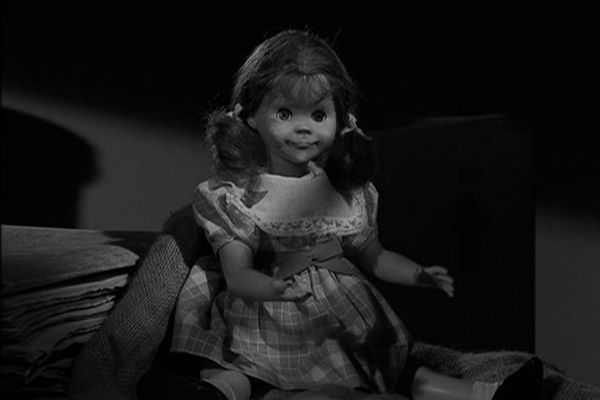 Living Doll 
http://www.simbasible.com/the-twilight-zone-season-5-review/
This is a horror episode from the fifth season in which a man is tormented by Talky Tina, a doll that comes to life and wants to kill him. Yes, the premise alone is naturally authentic and incredibly influential, but the execution is excellent, making you fear for the protagonist. It is a creepy, very atmospheric and at times frightening episode which benefits from one of the most memorable characters in the series' history in Talky Tina who is just so menacing and wonderfully brought to life. This is one of the most memorable Twilight Zone episodes and one of the best horror stories you'll find here.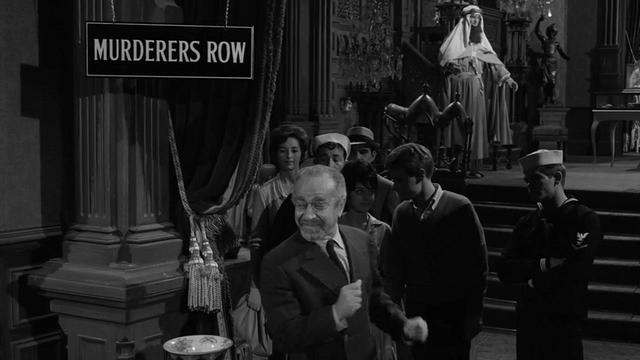 The New Exhibit
http://www.simbasible.com/the-twilight-zone-season-4-review/
The New Exhibit is about the wax museum worker who keeps and worships the wax figures of famous killers in history in his basement. This is the only season four episode on this list and, as is the case with every episode in that season, it lasts for forty minutes which is twice longer than the usual format. But that works to its advantage as the story is well developed and detailed and the character development is excellent. This is another horror story, but it is more than anything a psychological thriller because it follows a man's accent into madness and ends on a pleasantly ambiguous note. But it is above all very involving and always creepy and dramatic.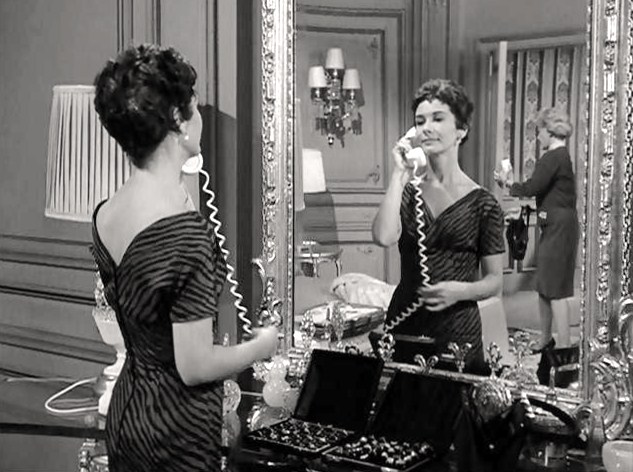 Ring-a-Ding Girl
http://www.simbasible.com/the-twilight-zone-season-5-review/
Ring-a-Ding Girl is a rare episode from the last season that is both very original and very heartwarming. It is about a movie star who comes to her home town and without spoiling anything, it ends with a fantastic twist and it possesses such a great fantasy element to it. The characters are realistic and well realized, but it is the story that is the highlight here with an excellent attention to detail and a wonderful mysterious feel to it. But it has such a big heart and it brought a smile to my face how wonderful it was. It is one of the most pleasant and most underrated episodes and the highlight of season five.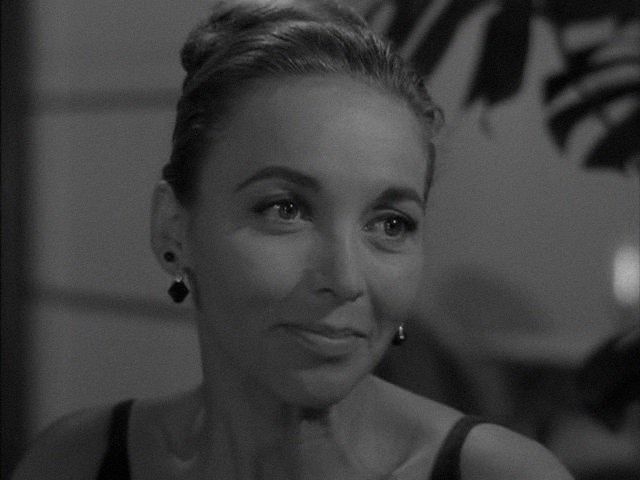 The Four of Us Are Dying
http://www.simbasible.com/the-twilight-zone-season-1-review/
In this season one episode, a con man has the ability to change his face to make it look like anyone he chooses. Now that premise may seem familiar, but it was very groundbreaking and new for the time which is why it was so influential as so many episodes here are. It is a thriller with a strong fantasy element and that combination I've always liked the most in this show. There are many intense scenes here, the story movies briskly and ends on such a high note with absolutely amazing, groundbreaking special effects. It is a very fun episode that came at a time in the first season where almost every episode was a classic and this one certainly is as well.

What You Need
http://www.simbasible.com/the-twilight-zone-season-1-review/
What You Need is about a peddler who has the ability to give people exactly what they need before they even need it. In terms of genres, this is a similar episode to the previous one on this list, but it is a more original story that has so many twists and turns up its sleeve. It ends with such a jaw-dropping twist that is also incredibly well thought out. The plot is so thrilling and influential with every plot point being more fascinating than the one before it. But as pure entertainment goes, you can't go wrong with What You Need which is the one episode that will amaze you at every plot turn and will make you sit at the edge of your seat from beginning to end.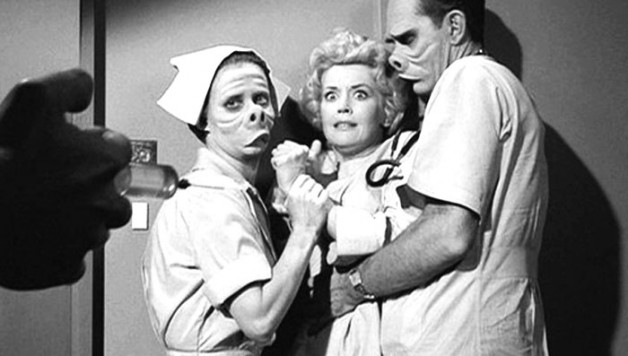 The Eye of the Beholder
http://www.simbasible.com/the-twilight-zone-season-3-review/
The Eye of the Beholder is the quintessential Twilight Zone episode. It has everything the show is famous for – a great commentary, superb visuals, an admirably original story and of course the twist ending which is here executed wonderfully and so memorable. It is a fantastic episode that is quite unforgettable with that unbelievable twist, but it is also a commentary on the standards of beauty which is also great. It manages to be both sophisticated and entertaining which is a fantastic feat and it is one of the most famous episodes of the show and one of the best in my
opinion.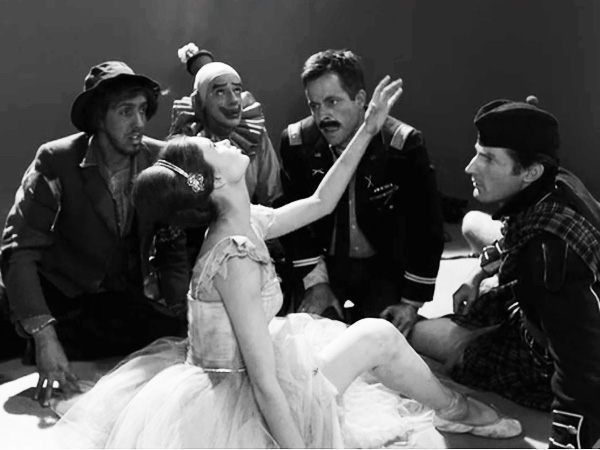 Five Characters in Search of an Exit
http://www.simbasible.com/the-twilight-zone-season-3-review/
This is another iconic episode. Everything here is just so incredibly original and inventive from the visuals to the plot. The twist ending is absolutely brilliant and very well realized because of the detailed approach that went into the whole story. The characters are also intriguing and very interesting as a group. But when inanimate objects are concerned, Five Characters in Search of an Exit is an absolute must see. This and The Eye of the Beholder are the episodes that are both immensely famous and popular and I love both of them as well and they should serve as a great introduction to this magical series.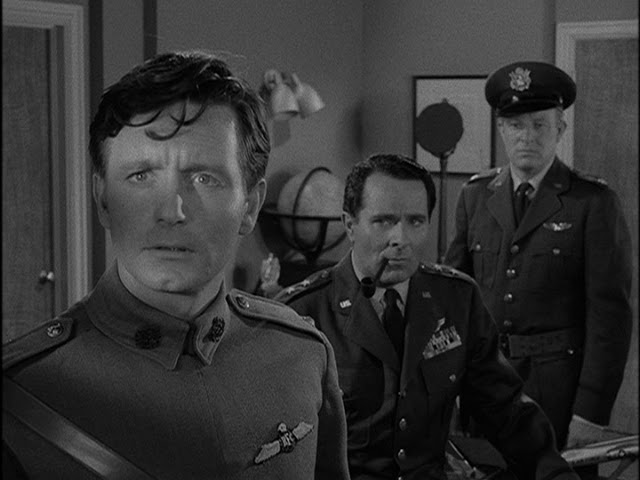 The Last Flight
http://www.simbasible.com/the-twilight-zone-season-1-review/
The Last Flight is one of the more underrated episodes that I absolutely adore. It wonderfully benefits from the use of time travel and this was back in the day when the show didn't rely too heavily on that subject and when they knew how to execute it properly. It is a fascinating story with such a heartwarming ending, but the characters are also so well developed with the protagonist being inherently likable and he has such a realistic and relatable problem. This one works as a war story as well as a fantasy and drama plot and it just brought a big smile on my face how beautiful it was.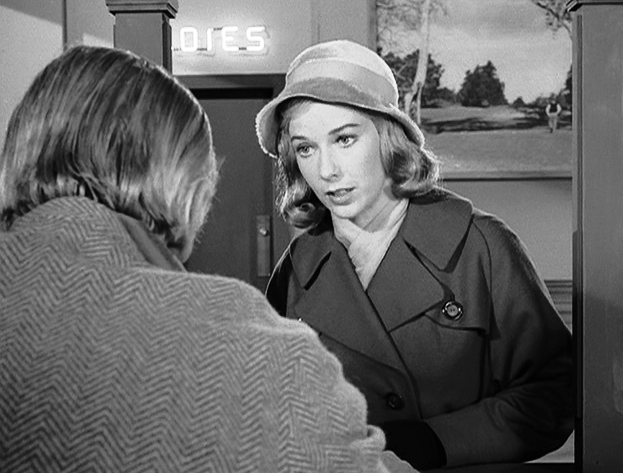 Mirror Image
http://www.simbasible.com/the-twilight-zone-season-1-review/
Mirror Image is another season one episode and a wonderful showcase of how incredible that season was. This is a great mix of suspenseful mystery and fantasy with such a well realized and likable protagonist for whom you root for. The fantasy element here brings such a creepy quality to the story and some of the scenes are so unsettling and even frightening. This has to be the scariest and most thrilling episode of the entire show as it has a fantastic build-up, a great Hitchcockian feel to it and such an astonishing finale filled with excellent camera work and thrilling visuals.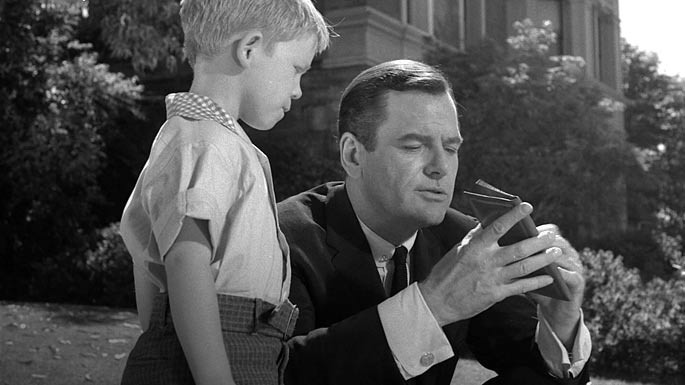 Walking Distance
http://www.simbasible.com/the-twilight-zone-season-1-review/
This is it. My number one pick is Walking Distance and it just has to be that episode as it is the rare example of an emotional Twilight Zone story that really pulls at your heartstrings. The time travel aspect is wonderful as it actually ties well into its theme of childhood nostalgia and that theme is so well explored here and produces some incredibly heartwarming moments with the final scene being beyond beautiful. The protagonist with his issue is so relatable and I myself connected a lot to this story as I share that problem which is why this is my favorite episode as it is so personal to me. But it is also an impeccable episode by all means and the one that I don't think anyone could dislike. In a tough competition, Walking Distance makes an admirable feat and takes the deserved first slot.
Honorable Mentions:
And When the Sky Was Opened – A remarkable season one episode that is not only very intriguing and constantly entertaining, but also very suspenseful, atmospheric and thrilling.
The Midnight Sun – This season three episode has great characters and such terrific visuals, but it is above all so unique and involving with such an unexpected, but still clever twist ending.
The Invaders – The Invaders is another iconic episode from the second season that is too slow at first, but benefits from a fantastic twist that is not only memorable, but is also a lot of fun.
Mute – This season four episode has an evident superhero quality to it with the protagonist having telepathic powers, but it is also more than that as it is heartbreaking and so well crafted.
Printer's Devil – Another story from the fourth season filled with an authentic and very well used premise and a thrilling third act that will make you sit on the edge of your seat.