………………………………………………………………
Top Ten Silly Symphonies
Disney's Silly Symphonies are such a wonderful cartoon series. There are 75 animated shorts in this series and most are pretty good with some being timeless classics. They show great artistry at Disney and it was very interesting following the rise of sophisticated animation during this period in time for the studio. There are quite a lot of great entries so I wanted to include as many as possible here so that's why the honorable mentions got more entries than usual.
10. The Golden Touch
I do not understand Walt's dissatisfaction with this one. It surely is a very underrated flick which does have weaker than usual songs, but such a good animation, excellent main character, a very good plot and a couple of quote memorable scenes. The highlight is of course its message which is great for kids.
9. Who Killed Cock Robin?
This movie isn't the best of its type, but it surely is a one of a kind, different Disney flick that stands on its own. Its parody of Mae West is hilarious, the film is full of energy and it is filled with catchy songs. It is such a zany, incredibly weird and refreshingly adult film that was unlike anything that Disney had done up to that point. Its ending is so funny with that sexual innuendo.
8. The Flying Mouse
I just loved this one. The Flying Movie is superbly well crafted not just in animation which is wonderful, but also in terms of storytelling as its story is so well told and the film is quite dramatic and dark at times. The message of nature's power and self-acceptance is terrific and it is one of those Silly Symphonies that every child should watch.
7. Mother Goose Goes Hollywood
And this is the movie that even trumps Who Killed Cock Robin? as it truly is a blast. It doesn't have a plot, but it has a joke after joke and most do hit and if you know at least some of these famous people from the thirties, you are bound to get a laugh. To me Great Garbo is one of the highlights and also Katharine Hepburn whose accent is hilarious. It is such a wild, crazy movie that ultimately works thanks to great humor and animation.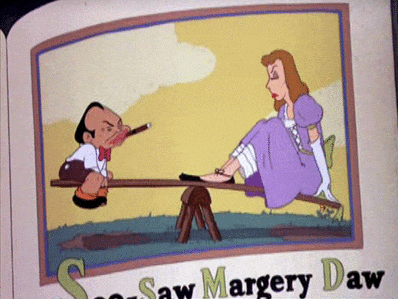 6. The Grasshopper and the Ants
And now we arrive to the classics and by that I mean famous stories that were gloriously adapted by Silly Symphonies and thus got immortal. The Grasshopper and the Ants is well made technically as its animation is truly terrific, but the message that you should work for yourself is great for children. It is such a well told, spotless flick that only needed a less happy ending.
5. The Ugly Duckling
This timeless tale from Hans Christian Andersen got a great treatment by Disney. The animation is truly gorgeous as it came out in 1939 which was the last year for the series. The score is also pretty wonderful. But it its adorable factor with the duckling as well as a heartwarming ending that make it a classic that it is.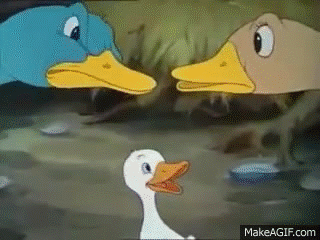 4. Ferdinand the Bull
Who doesn't love Ferdinand the Bull? A tale of a bull who doesn't want to fight, but just wants to smell flowers is a terrific message story that should only prove more relatable as time goes by. Couple its great story and an unforgettable protagonist with a simply gorgeous animation and such skilful cinematography and you've got a charmer for the ages.
3. The Wise Little Hen
The Wise Little Hen is important for introducing Donald Duck to the world, but even more important in its again great message for kids and should be watched by every child as it teaches them to bi nice and share with others. The film is definitely quite funny and with a great ending and such a catchy score.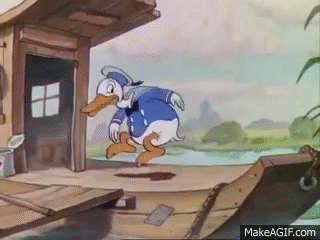 2. The Tortoise and the Hare
That hare is truly insufferable and his eventual defeat by the tortoise only further strengthens an already great conclusion to this great film which is message-heavy but still important and superbly crafted on every level from the animation to the voice acting and terrific pacing. An undisputed classic.
1. Three Little Pigs
With an irresistibly catchy classic song Who's Afraid of the Big Bad Wolf?, groundbreaking character development in animation, gorgeous visuals and a superb scene after scene, Three Little Pigs is truly a classic for the ages. Its message about hard work is importance, but so is its place in the history of animation as the first truly accomplished animated short both in terms of characterization and story. I love this movie so much and it is in fact the best animated short of them all in my opinion.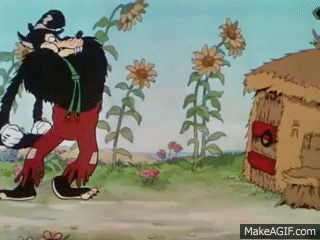 Honorable Mentions:
Babes in the Woods – A very good, yet still somewhat different than usual adaptation of Hansel and Gretel, Babes in the Woods is so well told and suitably dark tonally.
The Practical Pig – So well plotted and scored, but absolutely hilarious in its clever and unexpected ending, this truly is the best Three Little Pigs sequel.
Three Little Wolves – Another great Three Little Pigs sequel, Three Little Wolves features such memorable wolf cubs and a phenomenally well crafted ending with that contraption.
Just Dogs – This one is a great short for every dog lover with a skilled animation for its time, many well depicted dog species and a pretty good humor.
Music Land – Not as great as it could have been, but still very good, Music Land is unique in plot, gorgeous in animation and ultimately a pretty bold, successful experiment.
Egyptian Melodies – As the earliest Silly Symphony on my list, Egyptian Melodies stands shoulders above its contemporaries thanks to highly inventive animation and a great setting.