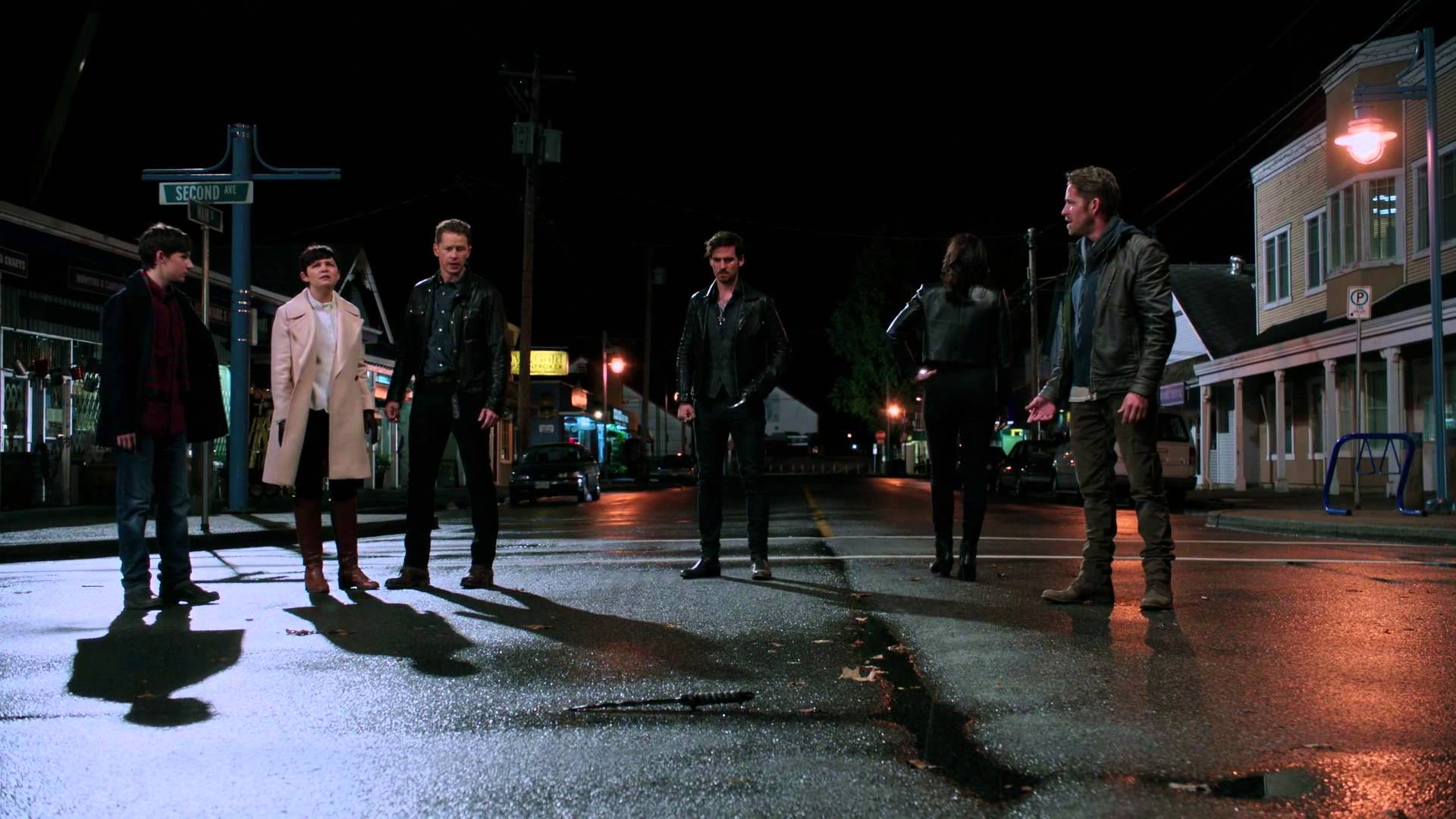 ……………………………………………………………………………………………………….
Top Ten Once Upon a Time Characters
Once Upon a Time is a show that has an overabundance of characters. As the show progressed, we got to see countless new characters and unfortunately most of them were either poorly utilized or quickly disposed of. But there are more than enough good, solid or even simply great characters to fill up the top ten list. So without further ado, here is my list of the top ten OUAT characters.
…………………………………………………………………………………………………………………………………….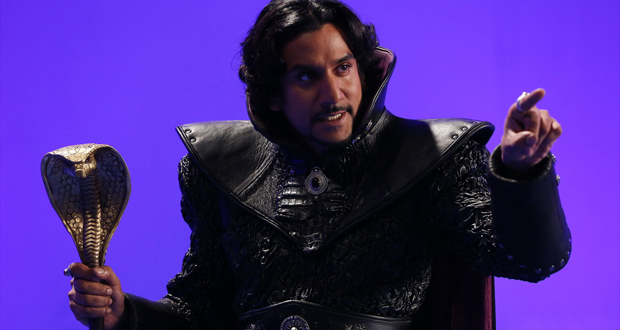 10. Jafar
Being the first of the two characters on this list who come from the series' spin-off Once Upon a Time in Wonderland, Jafar had to be on this list mainly for the reason that he is such a satisfying, strong villain who posed some serious threat and who was for the most part genuinely dangerous and always capable which is so admirable. The Wonderland spin-off was pretty dark mostly thanks to Jafar who had some really intense moments with the most memorable/notorious one being the scene in which he cut off White Rabbit's foot. Yep, that's pretty dark, especially for this show.
………………………………………………………………………………………………………………………………….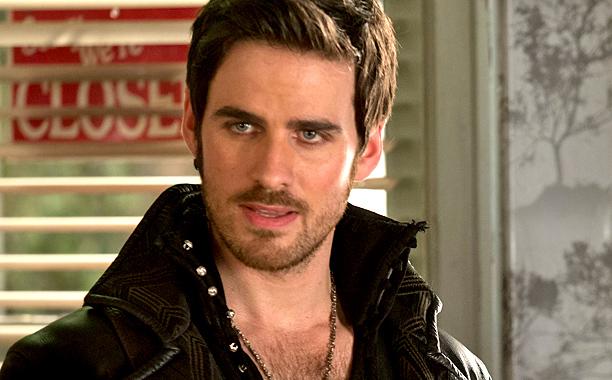 9. Hook
Now here is the regular OUAT character who is essential and mostly good, but in the end deeply flawed. What am I talking about? Obviously the fifth season which revolved mostly around him with diminishing results. Had he died, he would have been much higher on the list, but alas, he didn't and he ended up taking the number nine spot. But whereas he was weak later, he was excellent when introduced as he was such a great antihero and one of the most consistently funny and charming characters on the show. His relationship with Emma is quite strong, but the highlights are his countless funny lines and strong banter. A very amusing character.
…………………………………………………………………………………………………………………………………..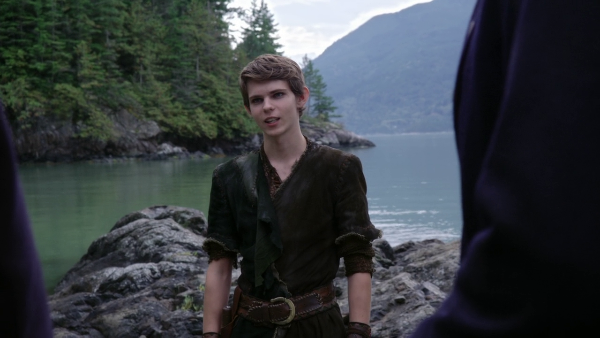 8. Pan
Pan is easily one of the best villains on the show and one of the most intriguing characters they created. Not only is the darker twist on his usual characterization and storyline for once satisfying and, dare I say, smart, but he is also extremely powerful, capable, dangerous and menacing. His relationship with Rumpel is outstanding and one of the finest relationships and plot arcs in the show's history. He isn't higher on the list because his fifth season revival wasn't as strong and he was just in one season basically, but he still left a mark owing to some truly good characterization and an excellent performance from Robbie Kay.
………………………………………………………………………………………………………………………………………………….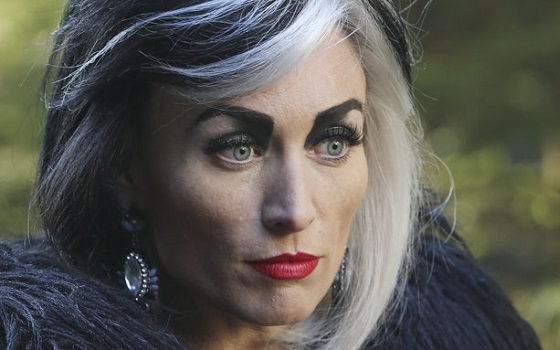 7. Cruella De Vil
Here's another villain on the list that proves that the strongest OUAT characters are usually the villains as the creators struggle quite a bit with their heroes. Whereas most of the villains on the show are basically antiheros, Cruella is refreshing for being a straight, pure villain and that I loved. But she fitted within this series perfectly as her look is on point, she's well acted and above all, she is just so darn amusing in her theatricalities and many hilarious lines. She mostly didn't have any powers here and that was all the more admirable and even though she wasn't particularly dangerous, she was so entertaining and very funny.
…………………………………………………………………………………………………………………………………..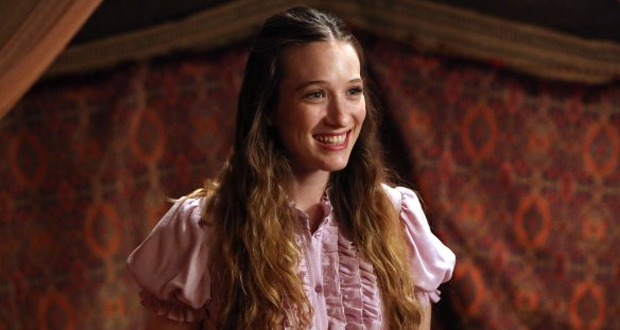 6. Alice
The second Wonderland character on this list has to be Alice. She is that rare OUAT character who is a powerful and strong, but not insufferable female character. Her personality is strong and for a main Wonderland character that's usually pretty underdeveloped, this version is far from that as she gets a great backstory, a very good acting performance and good interactions with the rest of the characters. But she is also charming enough to follow for the entire spin-off and I found her to be one of the best adapted characters for this show.
…………………………………………………………………………………………………………………………………….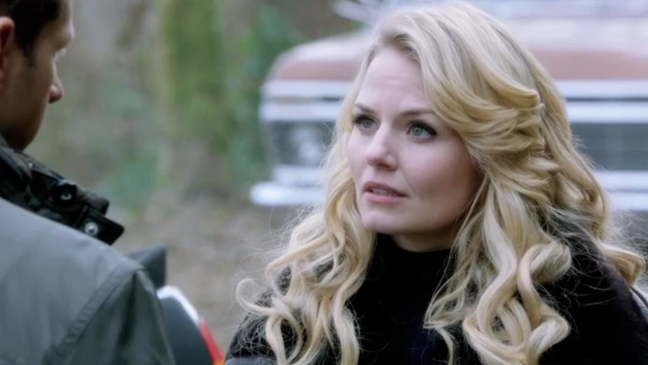 5. Emma
The protagonist of Once Upon a Time goes on the middle of the list. She, like her romantic partner Hook, was really subpar and disappointing in the fifth season, but at least she was pretty strong in all of the previous seasons. I love her relationship with Regina and how it wonderfully developed through the years, but she is great for being probably the most realistic and relatable character here and the one who changes the most through the first two seasons alone. She can be annoying at times, but her character arc has mostly been very satisfying and I hope she will get back on the good track after the disappointing last season.
…………………………………………………………………………………………………………………………………..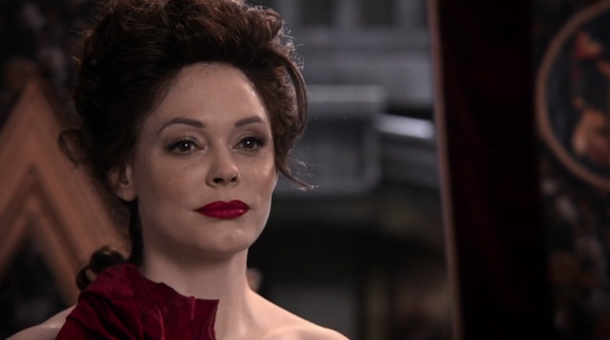 4. Cora
Cora is amazing, she just is. She would have been even higher on my list were she more present in the show as she basically only got one season or so and she was a bit one-note sometimes, but her relationship with Regina is phenomenal, her redemption arc was emotionally rewarding and she just steals every scene she's in. But I loved her when she was a pure villain as she is easily the most powerful villain the show's had and the one that mostly posed genuine threat and rarely made mistakes. Because she was so amusing and so menacing, I really wished that she got more seasons.
……………………………………………………………………………………………………………………………………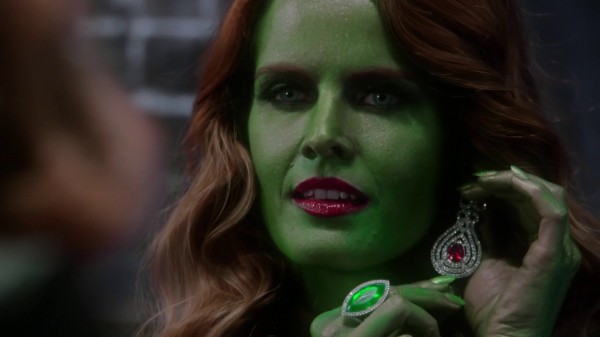 3. Zelena
Following Zelena's arc was immensely satisfying. Not only did her redemption and the turn for good feel natural, but it was really well realized and genuinely emotional. I loved her when she was a villain as she was delightfully over-the-top, but I also really liked her as a hero and even more in that role which is admirable and unexpected for me. Rebecca Mader killed it with a great performance that is one of the very best here and she is just so amusing and even funny for most of the time. Her relationship with Regina is fantastic and I am glad that she became a series regular as she truly deserves it.
………………………………………………………………………………………………………………………………………………….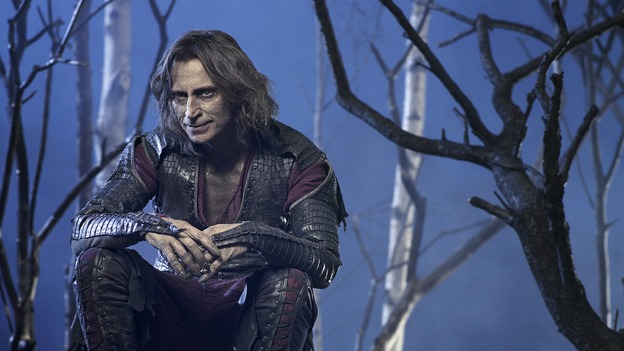 2. Rumpelstiltskin
And here is the upset. Rumpel takes the number two spot on my list whereas he is almost always number one on other lists, but I'll go into that later. Let's talk about Rumpel now. He is the one character that the show creators just don't want to get rid and that is understandable as he is genuinely one of the best assets that OUAT possesses. He is a true antihero and watching the two sides of his throughout the seasons has consistently been rewarding and well pulled off. His relationship with Belle is powerful and well written, but his hunger for power has yielded many great results in terms of the action and drama on the show. Robert Carlyle is terrific in the role, the character is so well developed and he is so much fun to watch, both in the present and in the flashbacks. Theatrical, powerful and mysterious, he is so memorable and an essential OUAT creation.
……………………………………………………………………………………………………………………………………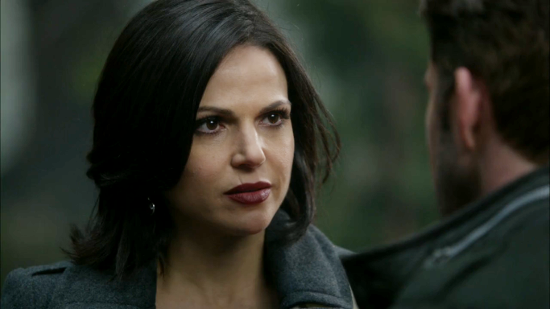 1. Regina
Yes, the number one spot goes to Regina instead of Rumpel just for the fact that he has been pretty underutilized and disappointing in the later couple of seasons whereas Regina has been consistently strong and present. I just love everything about Regina – her tragic story, her relationship with Henry and Emma among others, her villainy in the flashbacks, her struggle in the present and her turn from bad to good was slowly achieved and all the more powerful for it. She is a powerful, extremely strong and independent female character and the performance from Lana Parrilla here is just spectacular as she delivers in every instance which is worth of every praise as the character is so difficult and complex. Her over-the-top personality is perfectly juxtaposed with the more realistic and subtle part in the present and her story arc is basically the heart and soul of Once Upon a Time and that is why she has to be on the top of this list.
…………………………………………………………………………………………………………
Honorable Mentions:
Belle – Belle isn't the most likable or well developed character, but her relationship with Rumpel is strong enough and her troubles with him are well established.
Hades – Hades met an awful demise, but he was pretty menacing before, is well acted and pleasantly over-the-top while his relationship with Zelena is crazy, but charming nonetheless.
Neal – Neal didn't get much to do unfortunately, but is still an underrated, very likable character and I really liked him and Emma together and I found them to be a pretty good couple.
………………………………………………………………………………………………………..