…………………………………………………
Top Ten Most Anticipated Films of 2018 List
2018 is going to be a very strong year, especially for blockbusters. From major superhero outings to big book adaptations to some giant sequels, the year definitely looks promising. Here are my ten most anticipated 2018 films.
10. X-Men: Dark Phoenix
Certainly we've seen this storyline adapted before, but I am up for the second try as Jean Grey is one of the franchise's most fascinating, powerful characters and the story is probably the biggest of all X-Men stories. I am not too excited for it, but still looking forward to it as a big fan of this franchise.
9. Early Man
Aardman is finally back! They haven't made a film since 'Shaun the Sheep Movie' back in 2015 and this one is bound to be another one of their classics. Nick Park is back in the directorial chair which is great and the trailers look promising with prehistoric period and funny antics.
8. The Predator
Shane Black did well with the Iron Man franchise as that third film is very good so that's why I am pretty excited to see what he has in store for us with this franchise which hasn't given us a new entry since 'Predators'. It looks to be an old-fashioned, yet fresh new reboot.
7. First Man
First Man is an upcoming drama focusing on the life of Neil Armstrong. It follows a fascinating time period with a lot of important developments in the world of astronomy which makes me wonder why they haven't done this story before. But finally we are going to get it and it is being directed by Damien Chazelle who killed it with both 'Whiplash' and 'La La Land'.
6. Black Panther
Black Panther is easily my most anticipated superhero release of 2018 mainly because it is the rare non-sequel, original film. The trailers are absolutely fantastic and they made me want to see this film so badly, but the biggest hook is its African setting, interesting story and characters. It surely is going to be a different MCU film.
5. Annihilation
This sci-fi horror film looks immensely intriguing and authentic judging by the trailers. I don't know much about it, but I do know that it is based on a popular book and that it's directed by Alex Garland of 'Ex Machina' fame and that is more than enough to make me excited for the next possible genre classic.
4. A Wrinkle in Time
I wasn't too thrilled with this book. I liked it, don't get me wrong. But I didn't love it as it is a very uneven work. However, I am looking forward to the film because it has good talent behind it and mostly owing to the big cinematic potential that this story has. The trailer looked great with excellent effects and possibly great world building.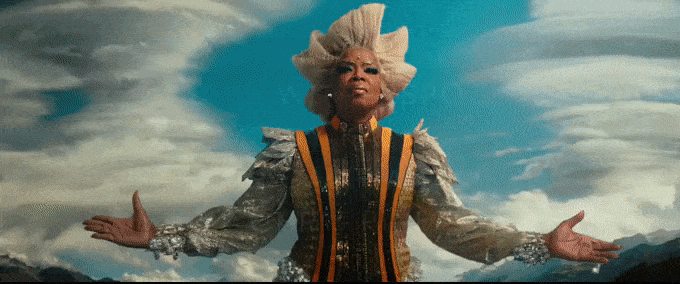 3. Ralph Breaks the Internet: Wreck-It Ralph 2
If any Disney film could have a sequel, it is most certainly 'Wreck-It Ralph'. The potential stories are endless here and I love how it is going to focus on modern time and the internet. I loved the first movie so much and I know that this one couldn't possibly compare, but if they just give me a good enough film, I'll be more than happy. The supposed big cameo from all Disney Princesses fuels my excitement even more.
2. Ready Player One
I really enjoyed this book which I read a couple of years ago and it is a rare new book that is very strong, original in its story and incredibly entertaining. Of course it was always bound to be adapted owing to its huge cinematic potential and I am hoping that it does the book justice and become a new blockbuster classic. I'm not the biggest Spielberg fan though so that gives me some pause.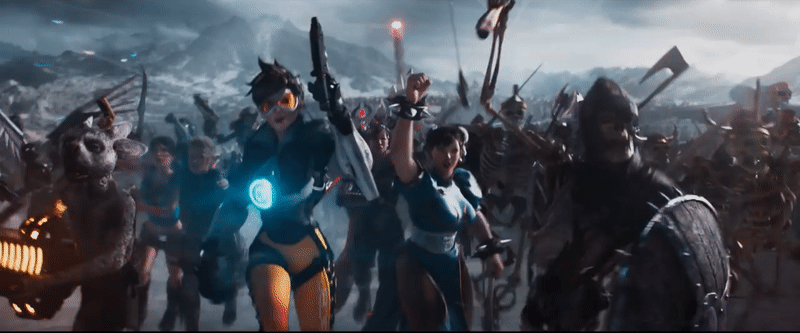 1. Fantastic Beasts: The Crimes of Grindelwald
Discounting all the controversy surrounding Dumbledore's sexuality which maddened me too, I am still incredibly excited about this film. I am a giant Harry Potter fan so naturally every HP film is going to be my most anticipated of the year, but this one also features an incredible, truly fascinating story and great characters. The original was excellent, but I do think that this one may even be better. Let's just hope that Rowling learned her lesson from all those angry tweets and that she does this amazing story right.
Honorable Mentions:
Deadpool 2 – The reason why this movie is not in my top ten is because I do think that it can't possibly be good as the original, but that one is so funny that of course I'm eagerly awaiting the sequel.
Ant-Man and the Wasp – 'Ant-Man' was such a pleasant surprise from Marvel with likable characters and a fun heist angle to it. The sequel also looks promising and finally we are going to see the Wasp in action which is very exciting.
Avengers: Infinity War – I am not extremely excited for this giant movie as most of the others are because I was never the biggest fan of team movies, but still I can't deny the importance of this MCU entry as it is the culmination of their entire filmography until now.
The Nutcracker and the Four Realms – This movie could backfire for sure, but the trailer is so good, visually spectacular and epic that it looks quite promising.
Spider-Man: Into the Spiderverse – Finally we are going to get an adult animated film from the US and finally we are getting an animated superhero film as those are rare. The trailer for this flick is so good that it is definitely on my radar.