…………………………………………………….
Top Ten Disney Revival Characters
Probably the biggest reason why this current Disney Revival period is so great and a fantastic return to form lies in the character development which is actually terrific in almost every of its eight films so far. With that in mind, I am going to choose ten best characters from this period and this is going to be a highly personal list that will coincide pretty closely with my best movies list as usually when I love a film I love it because of the characters.
10. Baymax
Big Hero 6 surely is the weakest Revival film, but I cannot deny how wonderful this character is. Baymax is sweet and also quite funny at times. The relationship between him and Hiro is the heart and soul of the movie. He definitely has a very interesting design to him and is essential for the movie so he takes this tenth spot deservedly.
9. Prince Naveen
There are a lot of truly wonderful characters from The Princess and the Frog with whom I could easily populate half of this list with, but the central duo has to be the highlight. Naveen is a different kind of Disney Prince as he is lazy, rich and spoiled at first and has to learn how to better himself. His interactions with Tiana were great as the two are so different from one another.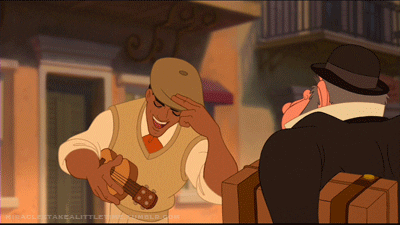 8. Elsa
I know that the eighth place for Elsa might seem too low for many but she is just not that much in the movie and remains a mystery purposefully. Everything she stands for is important and great, her relationship with Anna is moving and she is such a memorable, kickass magical queen. It's just that Anna is the main and more important character for the film.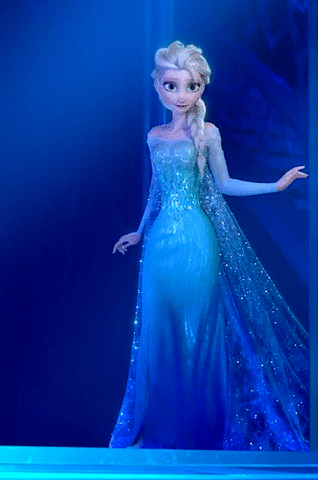 7. Flynn Ryder
Flynn Ryder (or Eugene as is his real name) is another excellent Disney Prince. He is the type of modern, overly confident, fun and selfish dude who influenced Maui from 'Moana' who is a pale imitation of him. Flynn is a lot of fun and quite funny at times and I loved Rapunzel's relationship with him and how nuanced it felt.
6. Anna
Anna is crazy. Not as much as Kristoff, but still pretty crazy and foolish. But that is why she is great as she makes mistakes and realizes them and we follow how much she changes and grows up throughout this story. Spunky and energetic, funny yet sweet, she gives Disney princesses a fun, contemporary make-over.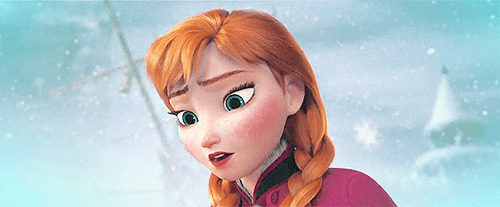 5. Tiana
I love Tiana and she is an enormously underrated Disney Princess. The mix of contemporary and traditional is phenomenal here which is why I like her more than most subsequent princesses. She is the only princess who is a worker which is very important, but she also learns to have fun in the end and changes her wardrobe the most out of any other princesses. Determined, yet sweet while being very complex, she is what every little girl should strive to be.
4. Rapunzel
And my favorite modern Disney Princess is Rapunzel. She is spunky, fun and definitely capable of defending herself, but at the heart is a traditional princess – warm, caring and immensely kind and charming. Not to mention that she is the most beautiful and cutest princess after Ariel. I cared for her and I rooted for her which is a testament to her great personality and portrayal.
3. Mother Gothel
Yes, the best character from Tangled is actually Mother Gothel. Wow, is she awesome. She used Rapunzel for years, she managed to trick her and Flynn later on and she never made a single mistake. Scary, creepy, but non-magical and a real person which makes her all the more menacing – she truly is one of the best villains that the studio has ever had.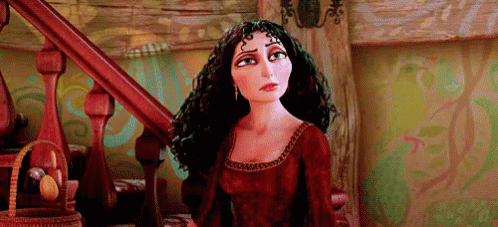 2. Vanellope von Schweetz
This crazy kid is terrific. She is also a Disney Princess surprisingly enough, but much more than that. Feisty and brave, yet also vulnerable and sweet, she is a realistic, tough and admirable kid who got one heck of a backstory here. I rooted for her constantly and wanted her to succeed so badly. That is how much she had an impact on me. And her relationship with Ralph is simply wonderful.
1. Ralph
Speaking of the devil, Ralph is definitely the best character on this list. He had a tough job beating up so many great characters here, but he did it as he is the most nuanced, most complex of the bunch and such a perfect Disney hero who should prove influential to others in the future. He is never too good or boring and bland and is thus rather realistic and again with an excellent backstory, goal and interactions with every other character in the film. He, along with Vanellope, carries most of this awesome film on his shoulders and in no small part thanks to such a wonderful performance form John C. Reily who assured him the first place on my list.
Honorable Mentions:
Charlotte – She easily could have been just a dumb wealthy Southern debutante, but she has a giant heart and was a wonderful friend to Tiana. Loved her.
Judy Hopps – Although overly aggressive at times, Judy is a memorable protagonist who made mistakes and apologized for them which made her all the more human. Ironic for a bunny.
Nick Wilde – Nick is also very well developed and quite complex of a character who has a fantastic, nuanced relationship with Judy which is the best thing about Zootopia.
Moana – Although not all that memorable and at times not likable, Moana is still a solid, competent heroine who got a particularly entertaining and perilous adventure.
Mama Odie – This is a somewhat different, crazier version of the Fairy Godmother character and it worked entirely as Mama Odie is funny and silly, but wonderful all the time.