……………………………………………………………………..
Top Ten Disney Dark Age Characters
Of the three lists I've made concerning Disney's Dark Age (ranking the movies and best songs), this one was by far the most difficult as there unfortunately aren't a lot of truly great and memorable characters during this particular period. And that led to the second half of the list being somewhat weaker. But the first half is still good with many good and some even excellent characters. Of course this is my personal list and I only included the ones which I deem great regardless of the popular opinion. So here we are.
……………………………………………………………………..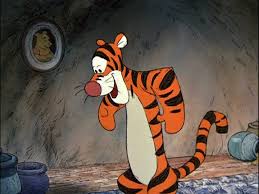 10. Tigger
He may be a bit too hyperactive to some, but he still remains my personal favorite resident of the Hundred Acre Wood and yes, he is to me more endearing than the big old bear himself. He got a pretty good story in The Many Adventures of Winnie the Pooh and I really liked his interactions with the rest of the team, in particular Pooh and Rabbit. And he also has one of the most entertaining songs in that movie in very catchy The Wonderful Thing About Tiggers.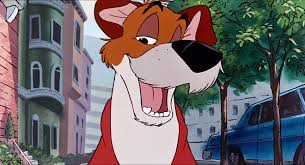 9. Dodger
Oliver & Company doesn't have great characters and Dodger isn't great either, but he's nevertheless pretty good and I really liked his debonair and cool personality. Billy Joel did a really good job with this role and it's one of the better personality voice performances. He succeeds as a very good supporting character as he really cared for the orange kitten and he is also a really good leader of the entire team.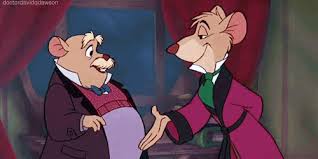 8. Basil and David Q. Dawson
I cheated and put two characters instead of one in a single slot and I repeated that a couple of times on this list too, but that is because some characters are just inseparable from one another and that's certainly the case with this charming duo. These renditions of Watson and Holmes could have been rehashed, but they are actually very good as Dawson is exceedingly endearing and Basil is a memorable genius and the two truly share a wonderful friendship.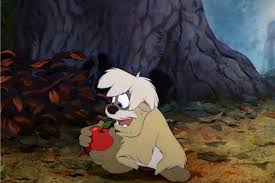 7. Gurgi
I don't know what this animal is, but it doesn't matter and his design makes him all the more authentic. The Black Cauldron is a very dark movie, but Gurgi is a comic relief and the only comedic character in the entire film. He is very sympathetic and although his progression from selfish to selfless is typical, it is still very well done and quite moving at times. His subplot is so strong that I actually consider him to be the protagonist of this story in his own right.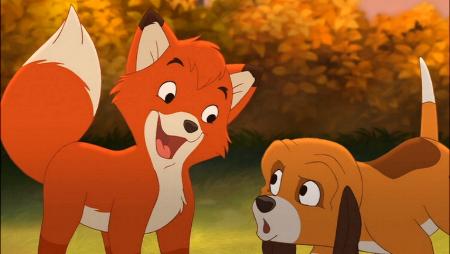 6. Tod and Copper
Another wonderful duo and the titular Fox and the Hound, you just have to love these two. They aren't the best developed Disney characters, but they are so likable and childlike at first while becoming mature later on in a great, meaningful story. Their friendship is one of the strongest in the entire Disney canon and it is so well realized that their eventual separation becomes immensely heartbreaking and difficult to watch.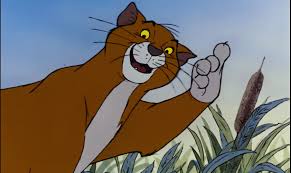 5. Thomas O'Malley
Yes, he is too similar to Baloo from The Jungle Book because the voice comes once again from superb Phil Harris, but unlike Robin Hood's Little John, Thomas is actually a very good and memorable character who steals the show whenever he is on screen. Cool, but also caring, he serves as a great love interest for Duchess and a great father figure for the little kittens plus his musical sense is admirable.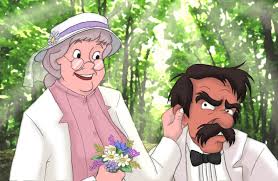 4. Amos Slade and Widow Tweed
They are to me inarguably better developed and more memorable characters than Tod and Copper themselves thanks to such wonderful and realistic personalities. I had to put both of them on this list as they end up together and it was very entertaining watching their rivalry. Amos Slade is an amusing irritable huntsman whereas Widow Tweed is both a strong female character and a wonderful mother figure. She is such a kind soul.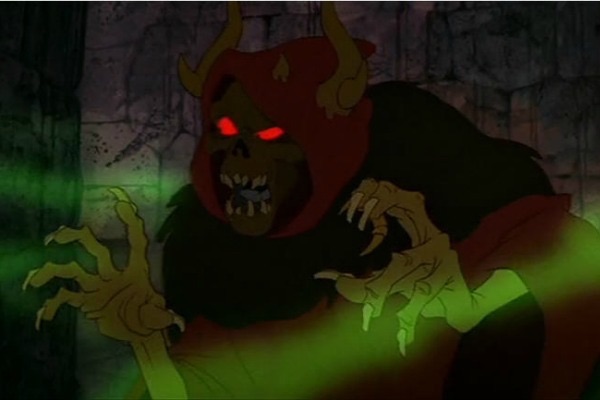 3. The Horned King
The Horned King is undoubtedly one of Disney's finest villains of all time and he just might be the most dangerous and scary. His goal is beyond typical, but his appearance is so creepy as is his menacing voice and he is such a strong villain who rarely made a mistake and posed real threat from beginning to end. I remember being scared a lot by him when I was a kid which is a testament to how frightening he is and how truly dark and mature this film is.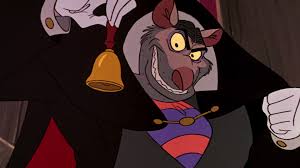 2. Professor Ratigan
The Horned King may be more dangerous, but Ratigan is definitely more memorable as The Great Mouse Detective's standout aspect. Not only is he a pretty effective and strong villain, but he is also a fun character with such a great song and great interactions with both his henchmen and Basil himself. And I just loved his animation, his backstory and of course the magnificent, unforgettable voice provided by Vincent Price.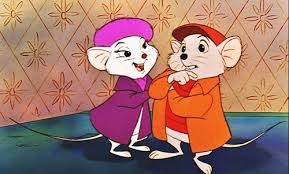 1. Bernard and Miss Bianca
Again, I cheated here as I put two characters on top of the list. However, in my defense, I would have put either of them singularly on top nevertheless as they are so great both individually and as a team. Bernard is such a likable dude for whom you root for from the start and Miss Bianca is such a wonderfully adventurous, exceptionally strong female character at the time when Disney lacked in really strong heroines. But watching them together is the highlight of both The Rescuers and The Rescuers Down Under and they didn't get nearly enough to do in the latter movie unfortunately. Such a charming and wonderful couple that stands as one of Disney's best.
 ……………………………………………………………………..
Honorable Mentions:
Napoleon and Lafayette – These two comic reliefs of The Aristocats are certainly the products of their time, but they nonetheless made me laugh due to a great dynamic and some fun lines.
Wilbur – He is a bit too goofy in my opinion, but he is still a pretty solid comic relief who actually got some pretty amusing moments throughout the whole flick.
Fagin – Such a kind and tragic soul, I really liked this character who didn't get a lot to do, but was endearing and he had some heartwarming moments with his dog team.
……………………………………………………………………..