Top Five Male Performances of 2015
2015 wasn't such a good year for male roles as there weren't that many actors that shined. But those who did delivered some truly powerful performances. So here is my list of the best male performances of the year.

I really enjoyed Ruffalo's performance and he was without a doubt the best actor in Spotlight. He played such a different character than usual and he played the more physical attributes really well. But he delivered in dialogue as well with one truly emotional sequence. He was the best aspect in the entire film.

Eddie Redmayne is quickly becoming one of the best actors working today and his role in The Danish Girl is extremely difficult, but he delivered and truly became Lily which is so admirable and such a tough thing to do. His mannerisms and his way of speaking are very feminine here and he delivered in those more emotional sequences as well. He is such a good actor and I can't wait to see him in 'Fantastic Beasts'.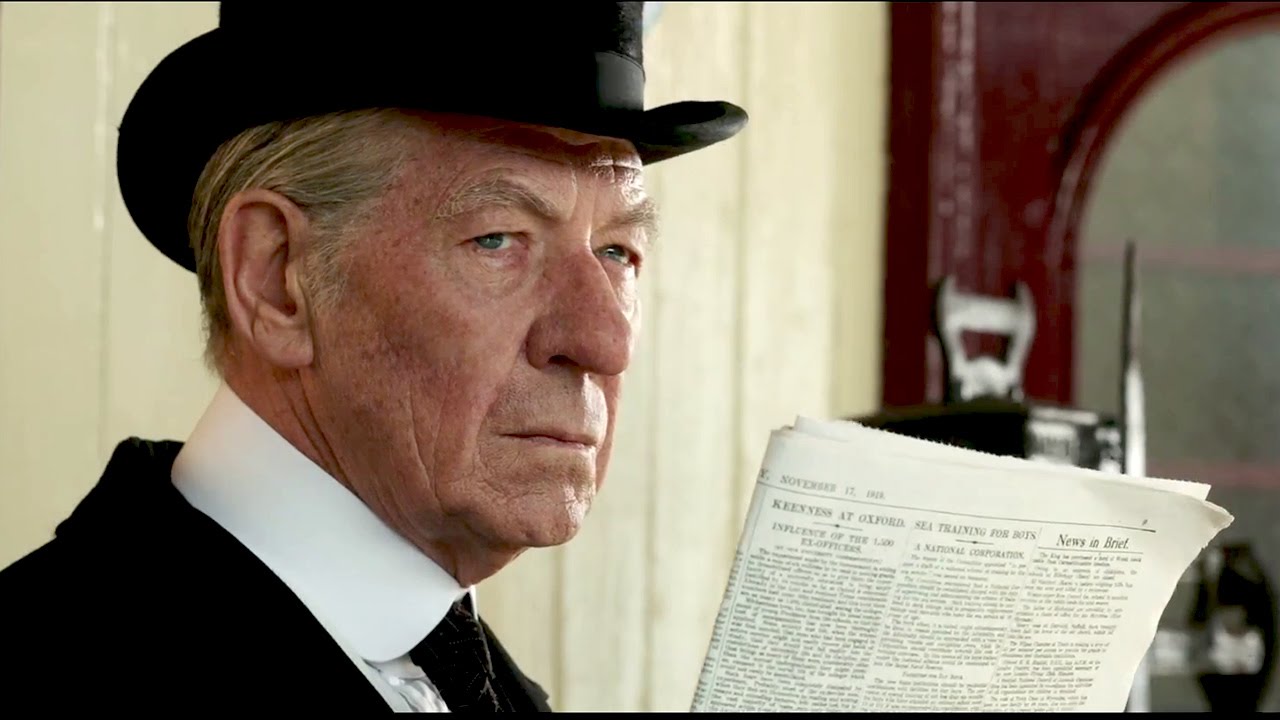 3. Ian McKellen – Mr. Holmes
This is the most overlooked performance of the year unfortunately. Ian McKellen is absolutely fantastic in Mr. Holmes and he is the heart and soul of that movie. His subtle, elegant manner of speaking is perfect here and his character is so complex and moving and he played him wonderfully, definitely giving one of the finest and most underrated performances of the year.

2. Michael Fassbender – Steve Jobs
Michael Fassbender is one of the finest actors today as he is excellent in almost everything he does. Here he plays Jobs and his role takes the most screen time and he is excellent from beginning to end. He became Jobs, he is so professional and this is one of the best performances I've seen in a biopic.

1. Jacob Tremblay – Room
And the finest actor performance of the year goes to Jacob Tremblay who simply amazed me with his incredible work. His role in Room is so difficult, but he delivered with his spectacular performance. His facial expressions are excellent, he delivered in both more subtle and more emotional scenes and he even outshines Brie Larson which is really saying something. He really came out of nowhere and at just the age of nine gave not only the best performance of the year, but also the very best child acting performance of all time.
Honorable Mentions
Matt Damon – The Martian – This is a typical blockbuster comedic character, but Matt Damon is superb in it nonetheless as he is great in not only humorous, but also those more dramatic and heartbreaking moments.
Antonythasan Jesuthasan – Dheepan – This is such a strong movie on all grounds, but the acting in particular is superb with Jesuthasan being terrific in a hard, layered and relevant role.
Michael Shannon – 99 Homes – I have never been the biggest fan of this actor, but there is no denying his great work in 99 Homes. Andrew Garfield is also good in it, but Shannon is the one who is the most memorable.