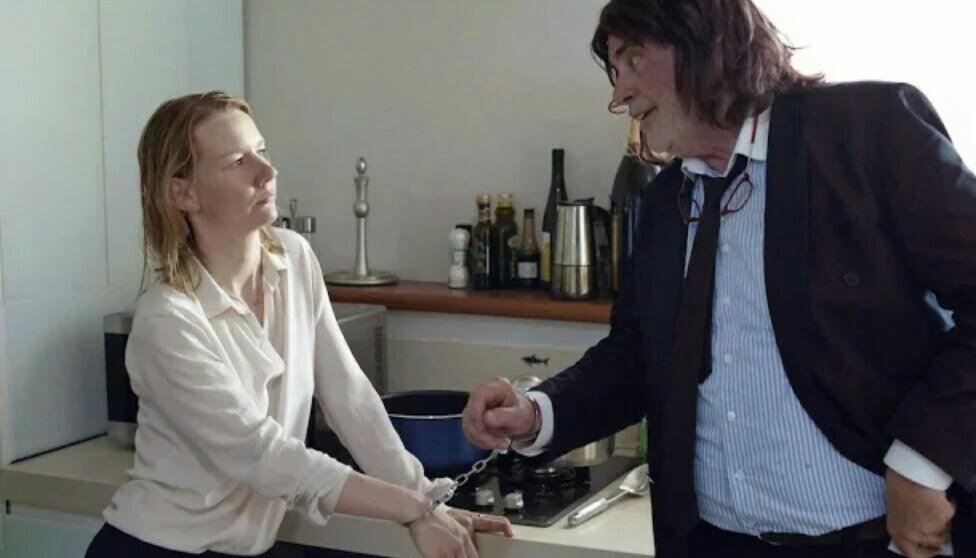 ………………………………………………………..
Toni Erdmann Movie Review
Toni Erdmann is a 2016 German comedy drama film directed by Maren Ade and starring Peter Simonischek and Sandra Hüller. It is the year's most acclaimed foreign film that is actually bad.
It follows the relationship between a father and his uptight daughter who is very successful and her work life prevents her from having any joy, but the father helps her loosen up through a series of practical jokes. Now this is the kind of film that is at its core good and its heart is in the right place, but the execution is absolutely horrible and is so awful that it made the entire movie almost unwatchable and hurt what could have been a good message film.
The characters are just so annoying. I get her and she is a memorable, realistic character, but they unfortunately added her affair in the mix which was totally out of character and that sex scene or masturbation scene to be exact is not only disgusting, but also pointless and just plain stupid. The father is so annoying, he frustrated me immensely and this is the kind of person that easily gets on my nerves and he did do just that very frequently. The acting is definitely good and the film is well made, but that is the only good thing I can say about it.
………………………………………………………..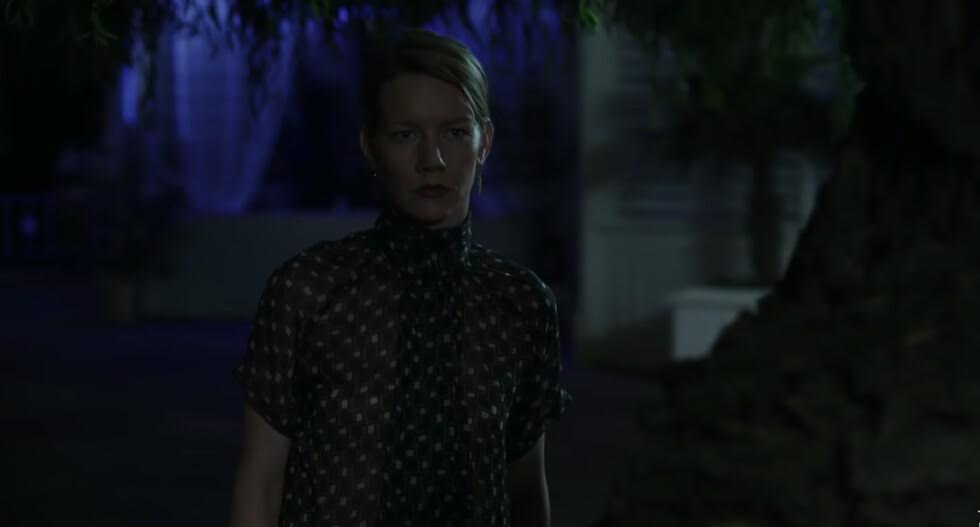 ………………………………………………………..
Toni Erdmann starts off pretty fine and actually had the potential to be a great movie, but with every next sequence the movie became more ruined than it had been previously. Literally every next scene was even more ridiculous and over-the-top than the previous one. And that is the problem with these kinds of directors and filmmakers – they want to make a shocker that only offends people without actually being realistic and authentic. It was all done for basic shock value which just appalled me.
The humor here is absolutely horrible. Rarely have I seen humor that is worse than this one in an acclaimed movie. Again I of course despise needless nudity and sexual scenes, but here that wasn't the problem. The problem was that those scenes were stupid and pointless in and of itself. So over-the-top. And totally unrealistic. In real life she would learn to loosen up and start partying or something. But here she decided to get naked in front of all of her friends and boss and colleagues. Needless to say, the film hasn't heard of the word nuance whatsoever.
………………………………………………………..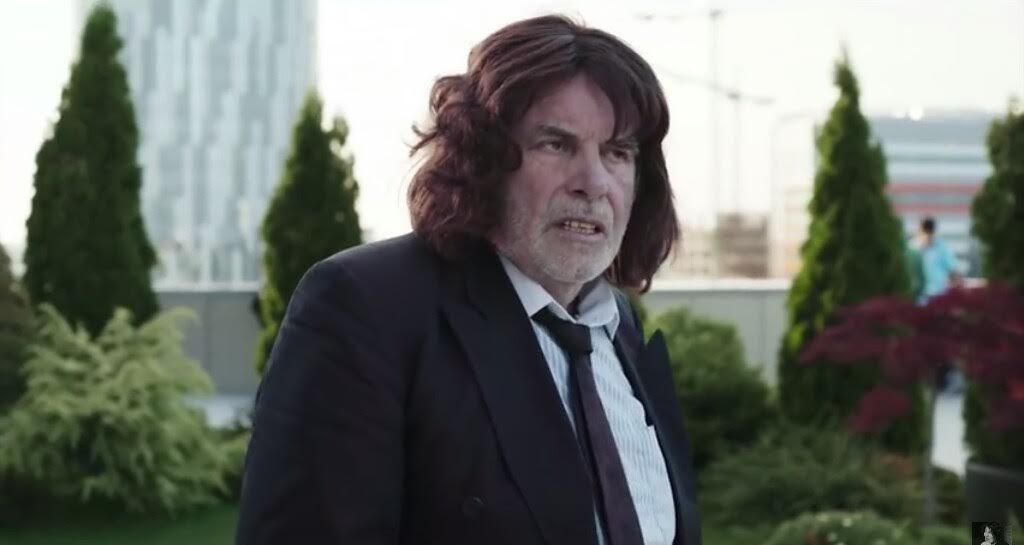 ………………………………………………………..
The film admittedly would have been okay as a drama, but as a comedy it fails on every level as it isn't funny and is more obnoxious than anything else. That entire party sequence was painful to watch and there were more than a couple of times where I wanted to leave the theatre because that is how uncomfortable and annoyed I felt. Not only that, but you have a typical problem in pretentiousness as the film somehow makes it seem that it is smart, but is actually pretty simplistic and never really clever. It is also way too long as this kind of story is more than enough suitable for a two-hour format, but adding another half hour to it made it prolonged. Such an annoying, frustrating German film that just might end up being the most overrated film of 2016.
Toni Erdmann is one of the most overrated films of the year and one of the worst. Its core is good and its heart is definitely in the right place, but it doesn't matter because the execution is so horrible and actually couldn't have been worse with many ridiculous scenes that were just there for shock value, an extremely annoying main character, absolutely stupid, painfully unfunny humor and the movie is so bad as filmmakers here seem to be clueless and fully unfamiliar with the word nuance as the film is totally over-the-top and unrealistic that it becomes a joke and a chore to sit through.
My Rating – 2
………………………………………………………..