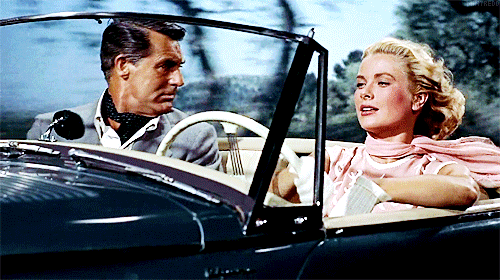 …………………………………………………
To Catch a Thief Movie Review
To Catch a Thief is a 1955 romantic thriller film directed by Alfred Hitchcock and starring Cary Grant and Grace Kelly. It is one of his lesser, but more entertaining and charming flicks.
………………………………………………….
"So this is where you live?
Oh, Mother will love it up here!"
………………………………………………….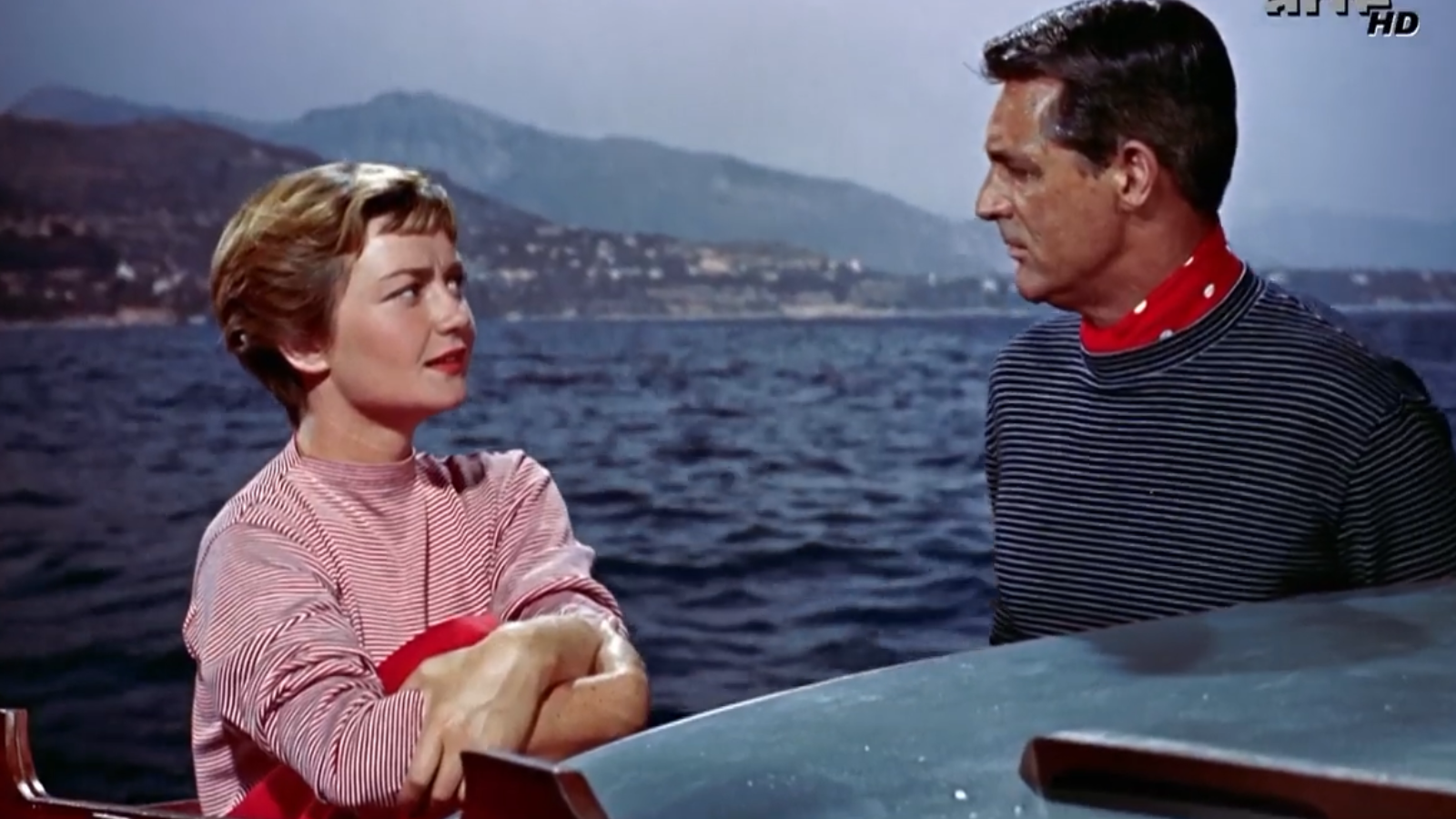 ………………………………………………….
Its main problem is the story which is a lot of fun but too low-key and lacking in tension and conflict. It lacks in the area of tension mainly because it is about burglars which is a lot less dangerous than murderers and thus the film is devoid of the director's usual atmospheric and thrilling sequences.
But it does succeed as a romance far more so than a thriller. That is because the relationship between the two characters is very dynamic, fun and memorable. I loved some of their romantic scenes. Kelly and Grant truly shared a great chemistry here that even a long age gap did not hurt the movie too much. They were perfectly cast together and it's a shame that they did not film more movies.
Grace Kelly is as elegant and as beautiful as she always is and here she is in one of her more glamorous appearances with the various wonderful gowns and dresses. She played this fun and funny girl so well.
………………………………………………….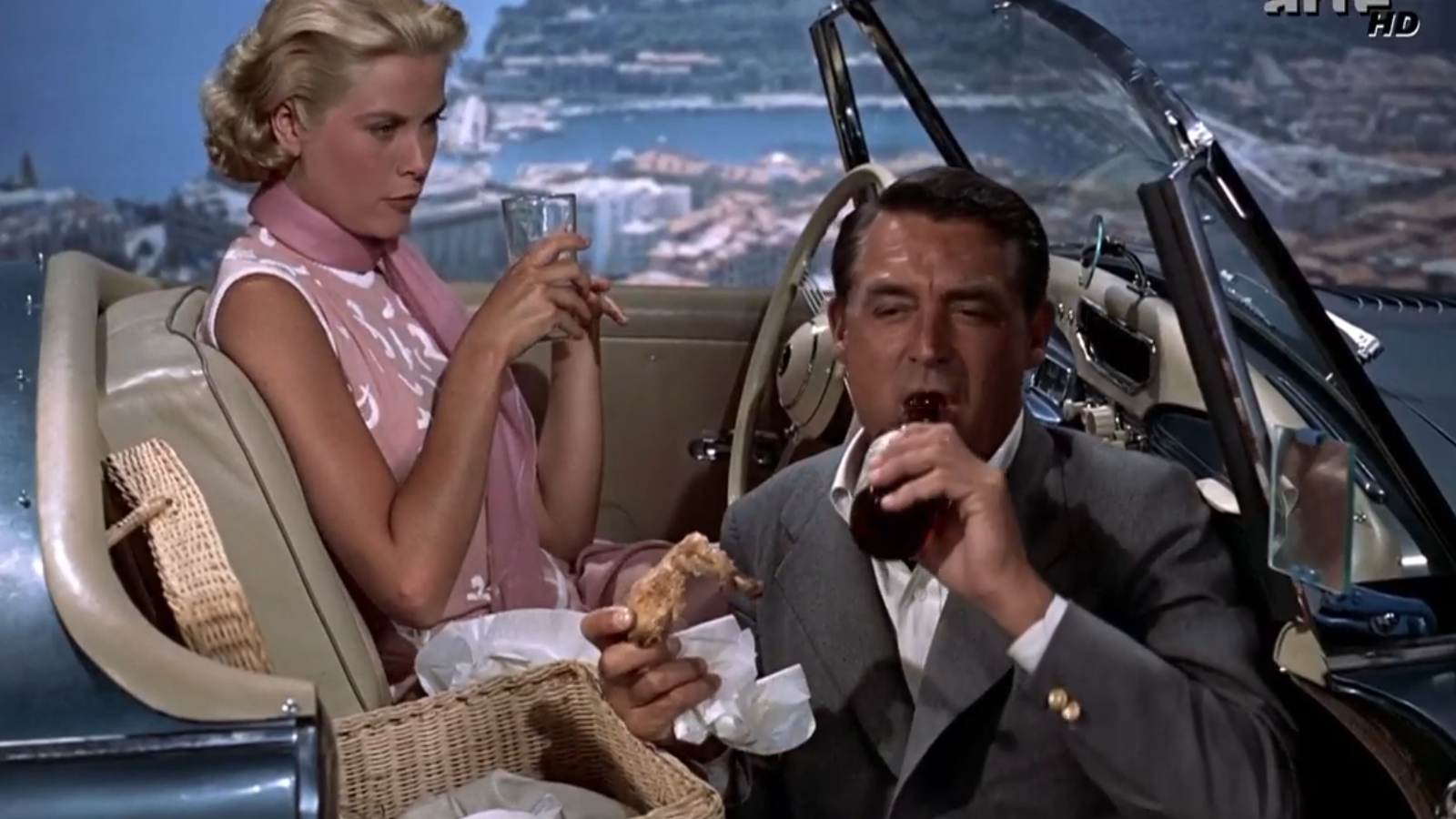 ………………………………………………….
Cary Grant is of course reliably great and believable not only in romance but also in action scenes. He was a great choice for this type of more fun and light-hearted movie. Other characters are unfortunately not as memorable and Danielle is solid and the twist was fine, but obvious and it needed more build up in my opinion.
To Catch a Thief has a lot of great scenes. The highlights include the entire car chase sequence as well as their picnic, the first meet up of the two and the action on the roof was a lot of fun and should have been extended more in my opinion as the film desperately needed more thriller, action elements to go with all the glamour and romance.
………………………………………………….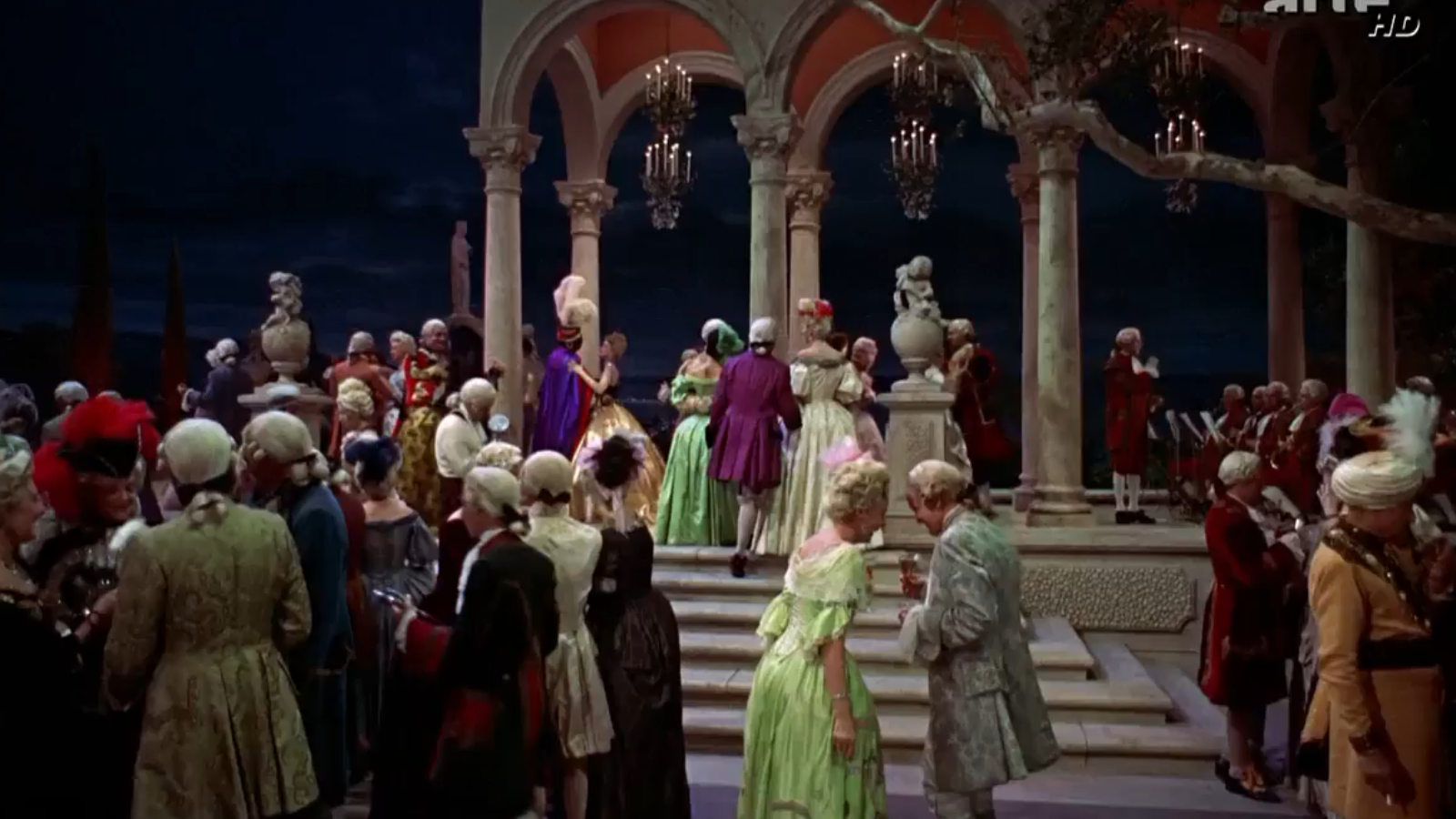 ………………………………………………….
It is well directed by Alfred Hitchcock but this is obviously one of his more casual, laidback films where he didn't stretch his imagination and skills too much. That is fine and the film is solid, but just not one of his more memorable works. It is well edited and stupendously shot with a great color and a lot of memorable imagery. The score is also really good and the costumes are splendid. It is such a glorious feast for the eyes that its lack of substance can be forgiven.
To Catch a Thief is definitely one of Hitchcock's lesser works thanks to a lack of substance, more thriller elements and an absence of danger and high stakes, but the film makes up for it due to a highly glamorous feel that it has thanks to beautiful costumes and splendid locations so gorgeously shot in VistaVision. The dynamic and chemistry between Kelly and Grant are superb as well and they add a lot of playful charisma and charm to this very fun, but flawed outing.
My Rating – 3.5