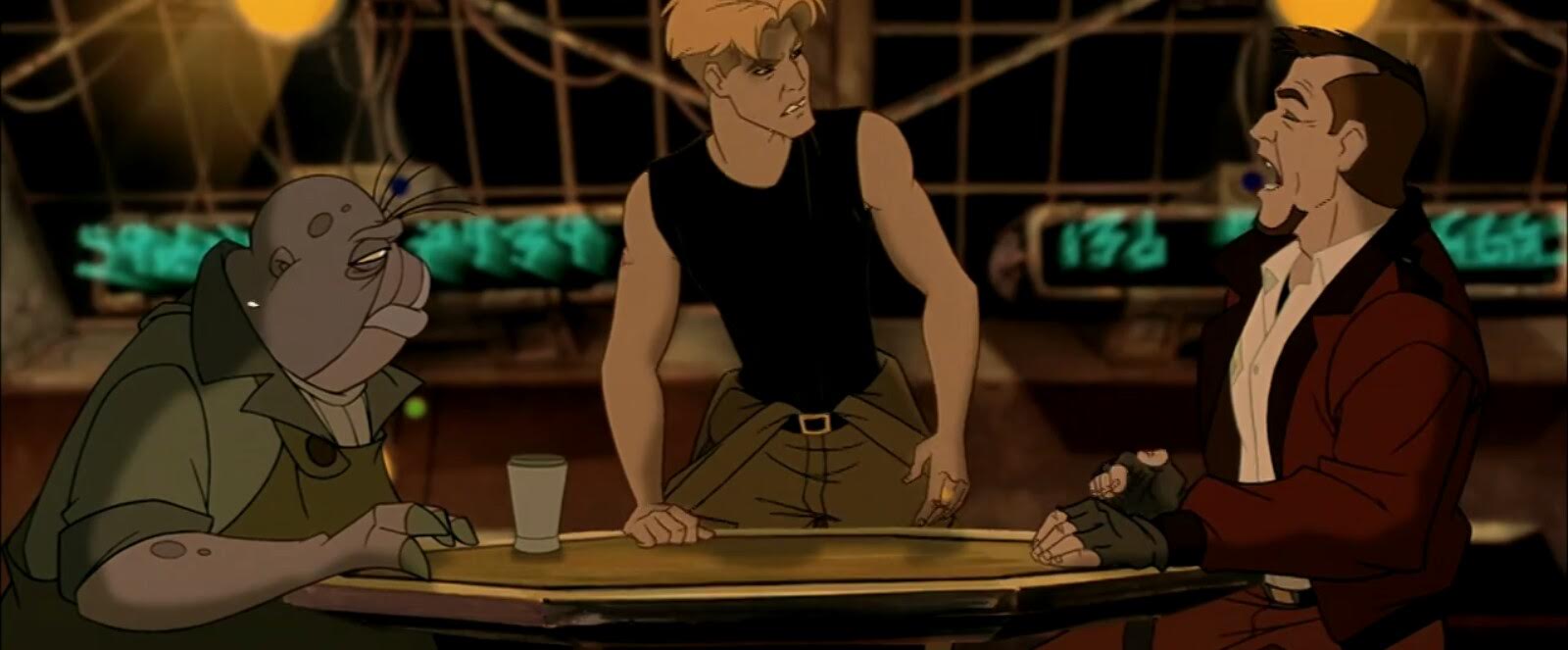 ………………………………………………………………………………
Titan A.E. Movie Review
Titan A.E. is a 2000 animated science fiction film directed by Don Bluth and featuring the voices of Matt Damon and Drew Barrymore. It is one of the director's most underappreciated films.
………………………………………………………………………………
"Everyday I wake up and it's still the present.
The same grimy, boring present.
I don't think this "future" thing of yours exists"
………………………………………………………………………………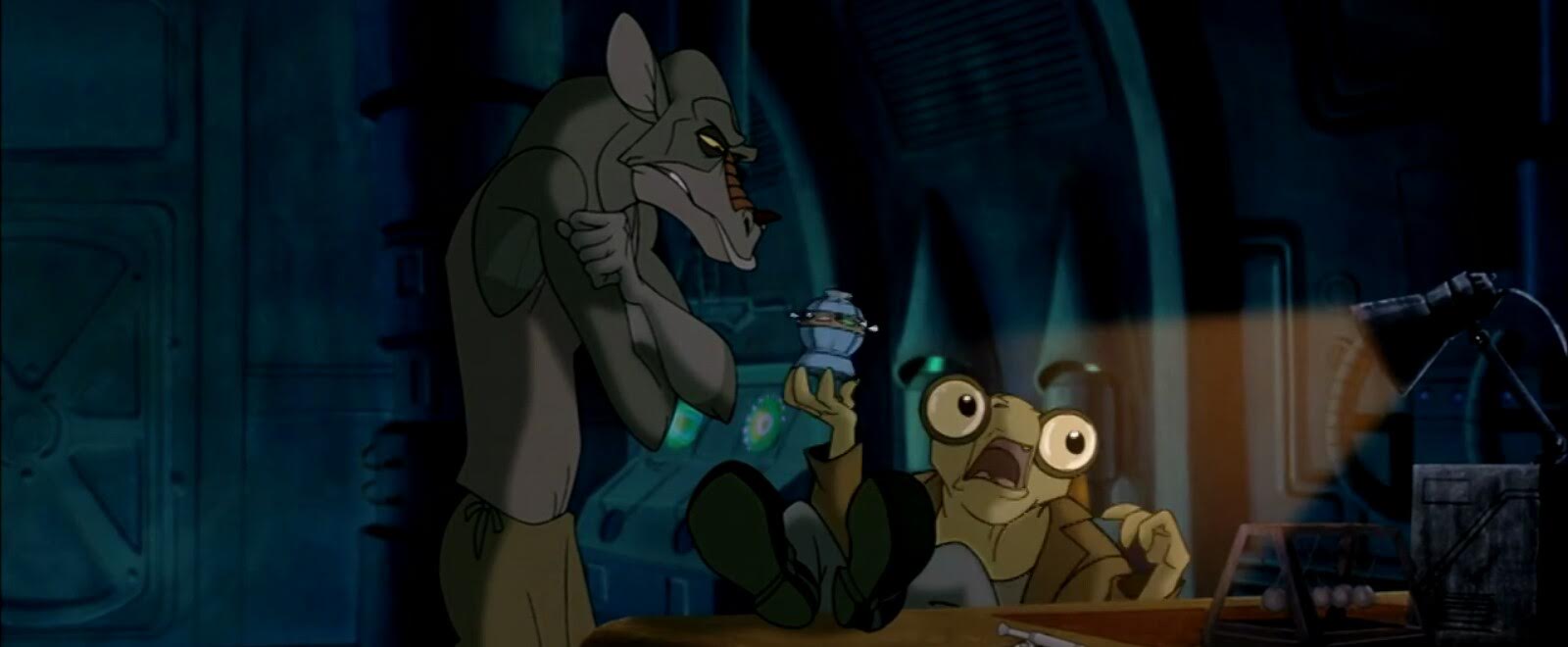 ………………………………………………………………………………
In 3028, Earth is destroyed and humans become nomads. We follow a group of people who set out to restore Earth with the help of Project Titan. This story isn't original at all. But it is entertaining, there is no doubt about it. It is also engaging and really well told. Yes, that ending felt typical and too happy, but it was still epic and satisfying.
Titan A.E. is influenced too much by the Star Wars franchise, most evidently in its aliens and creatures. It definitely lacks identity as it borrows way too much from other sci-fi movies. But what it lacks in originality, it more than compensates with a great attention to detail and spectacular world building. The world here is so well imagined, the designs are mostly memorable and the visuals are awesome, but more on that later.
………………………………………………………………………………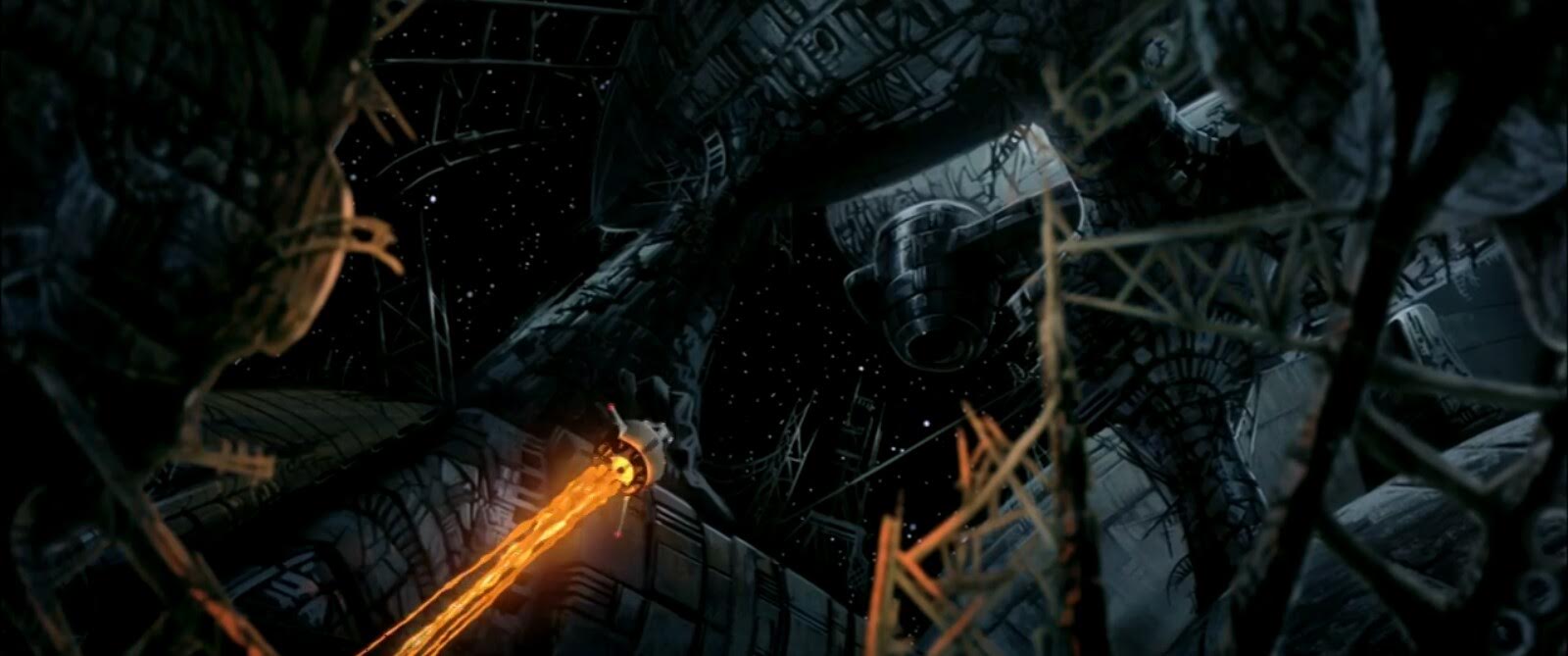 ………………………………………………………………………………
Now, let's talk about the characters. Cale is a typical sci-fi protagonist, not particularly memorable. The same goes for Akima. But I really liked Korso and his eventual turn to the good side was earned and well depicted. Preed and Stith are solid and Gune is so likable. The characters are far from memorable, but they are still solid for this type of movie. And the voice cast also did a very good job and it is a very professional cast with Matt Damon, Drew Barrymore and Bill Pullman being the standouts.
Titan A.E. has amazing animation, it is without any doubt the standout aspect of this feature. This holds the distinction for being the only Don Bluth movie to utilize computer animation in it and it works wonderfully. This is a great example of a terrific mix between the two styles. Characters are hand-drawn and traditional and they are so well animated whereas the backgrounds and scenery are CGI and they are just breathtaking. This is one of the rare movies of its time to not look dated at all which is a huge accomplishment as those late 90s, early 2000s CGI flicks are mostly dated. This animation was gorgeous, epic and breathtaking to behold and it is one of the best animated works from the director for sure.
………………………………………………………………………………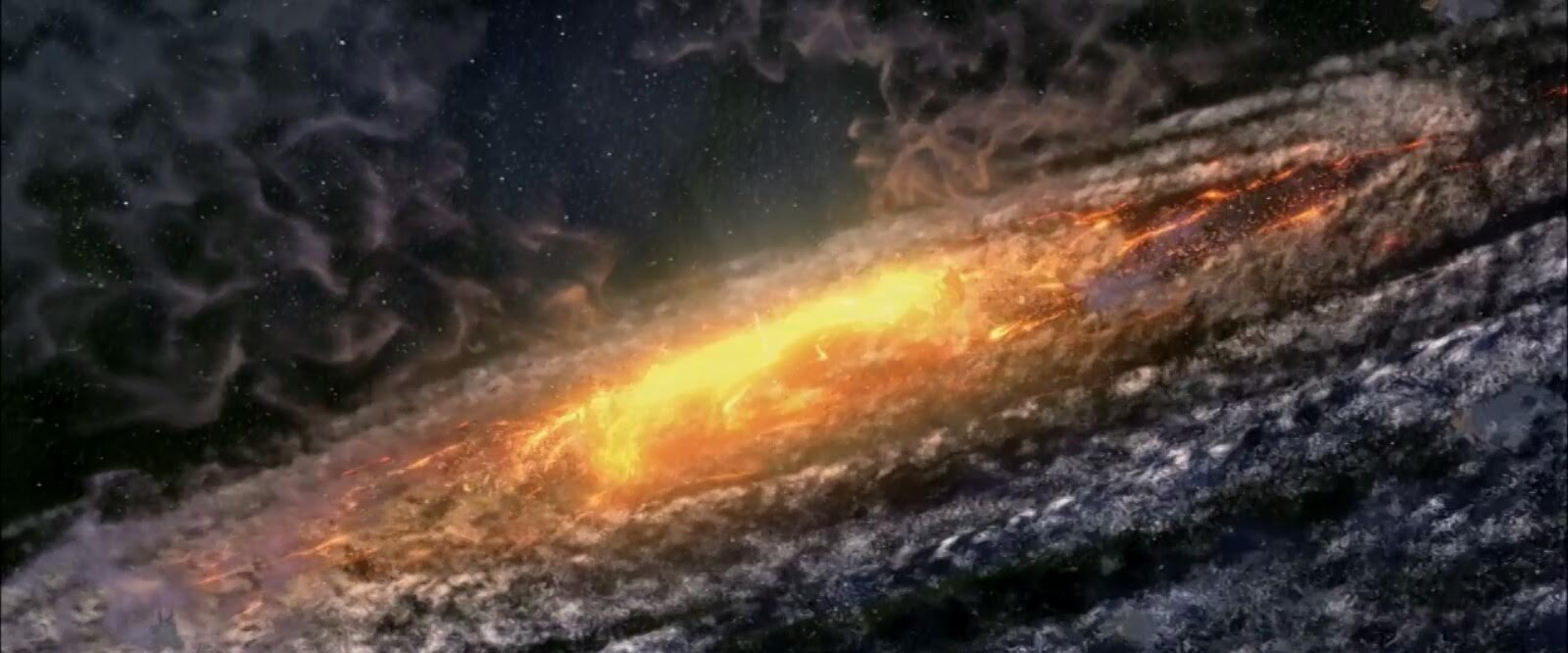 ………………………………………………………………………………
The imagery is awesome and everything looks great from the asteroids to the ships to the planets to those breathtaking rings. The planet formation at the end is just fantastic to witness. The character design is also pretty good and all of the aliens are well designed, albeit derivative in nature. As for the score, it is the worst aspect of the movie. It consists of basically just hard rock and metal outings and I just hate this type of music which is why this soundtrack annoyed me so much. So distracting. But the sound effects, on the other hand, are terrific, realistic and well mixed.
The film is well paced and it is very involving. However, the overabundance of action really hurt it in the long run. It was just so overwhelming and the second act in particular is too fast and it has too much action in it which is why the first act is better as well as the third which is the highlight as it is epic and a satisfying conclusion. The action here is well executed, don't get me wrong. But it was still excessive.
………………………………………………………………………………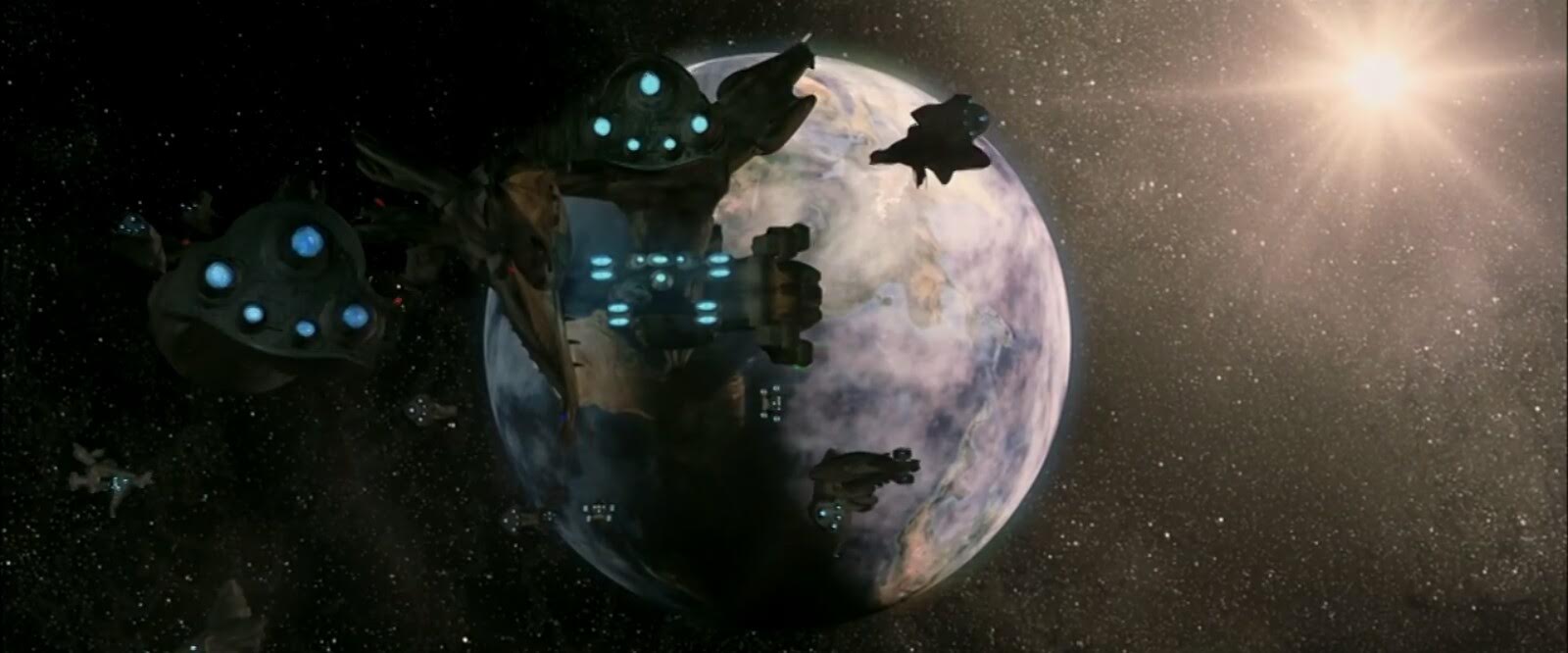 ………………………………………………………………………………
And even though Titan A.E. mostly lacks in terms of characterization and emotional intensity, that third act compensates for it with a great emphasis on emotion and heartfelt drama. It was touching and earned. But I just wish that the entire movie focused on story more than it focused on action and it would have been much better. But this is still probably the most different Don Bluth effort both in terms of the genre and style and it is such a shame that it flopped at the box office and with the critics. It is underrated for sure, but it brought the end to Bluth's films which is tragic and I really hope that he someday will direct another feature film.
Titan A.E. definitely lacks identity as it is somewhat derivative, the score is so annoying, the characters are far from memorable and the action is certainly overwhelming, but the world building is great, the sound effects are terrific, the scenery is memorable and the film is so engaging and at times even touching. But the standout aspect here is the animation which is just breathtaking in its great mix of hand-drawn and CGI. In the end, it is a flawed, but quite underrated animated sci-fi flick.
My Rating – 3.5
………………………………………………………………………………