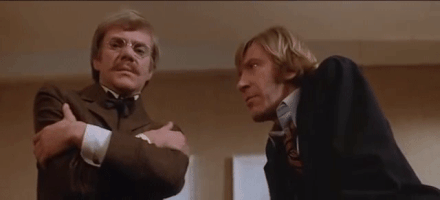 …………………………………………………
Time After Time Movie Review
Time After Time is a 1979 science fiction romance film directed by Nicholas Meyer and starring Malcolm McDowell. It is such a good, underrated genre flick.
………………………………………………….
"We don't belong here.
On the contrary, Herbert.
I belong here completely and utterly.
I'm home"
………………………………………………….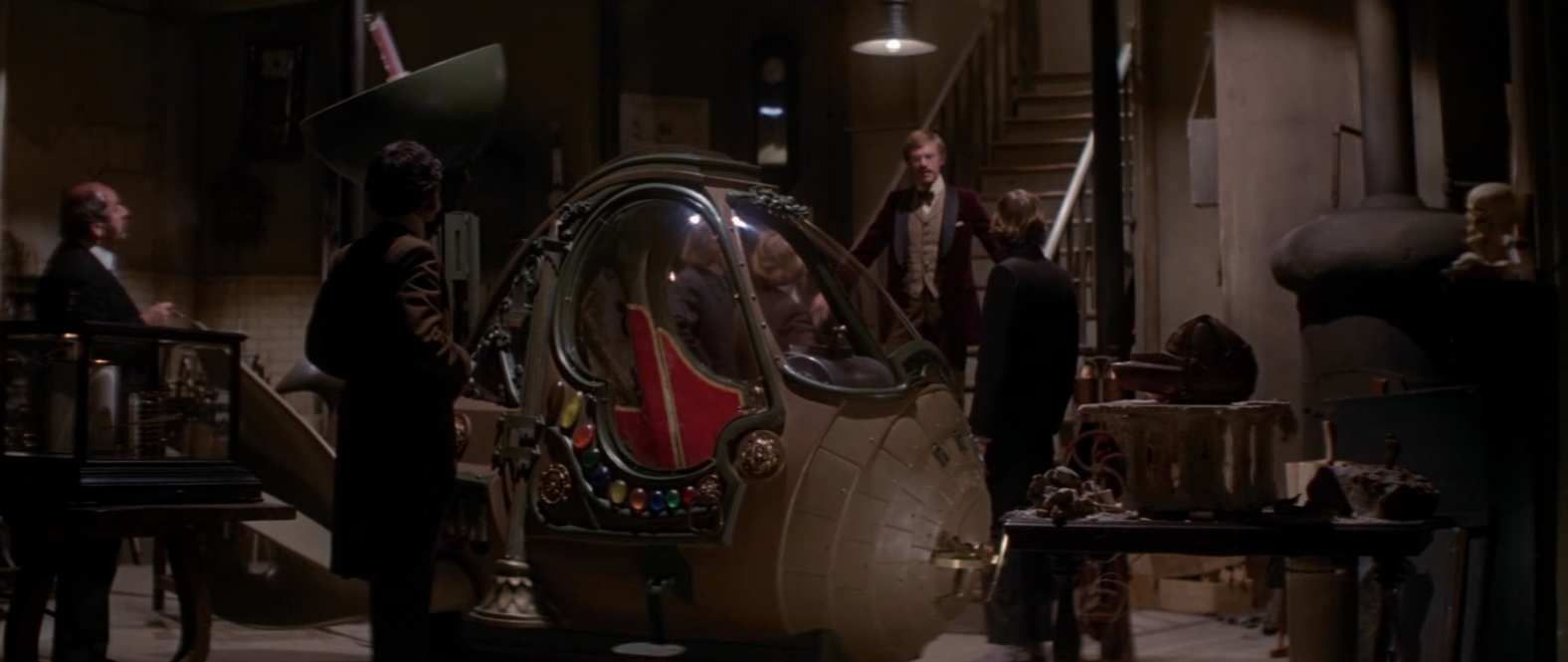 ………………………………………………….
I really liked this movie. The plot is so silly, but it works honestly. H. G. Wells, a famous British author, builds a time machine, but unfortunately Jack the Ripper uses it first to enter into the 20th century and now it is up to Wells to stop him. There, he befriends and ultimately beings a romantic relationship with a modern woman.
The thing with this movie is that it is most definitely a romance at its core as much as it is a science fiction film. This is light sci-fi, almost fantasy like, as it is thoroughly unrealistic and simplistic, but I liked it nonetheless as it was so well executed and in such an effervescent, pleasing manner. But the romance sells the movie in my opinion as it is so incredibly strong, stupendously so as it came out of nowhere and really made a splash and difference.
Wells is such a well developed, extremely likable character and this portrayal of this famous author is heroic, yet respectable. Amy Robbins is such a wonderful character. She isn't extremely strong and independent, but for the seventies, she is very strong and that juxtaposition of these two very different characters is familiar by now, but it works because it is so well developed and their romance truly was touching and wonderful.
………………………………………………….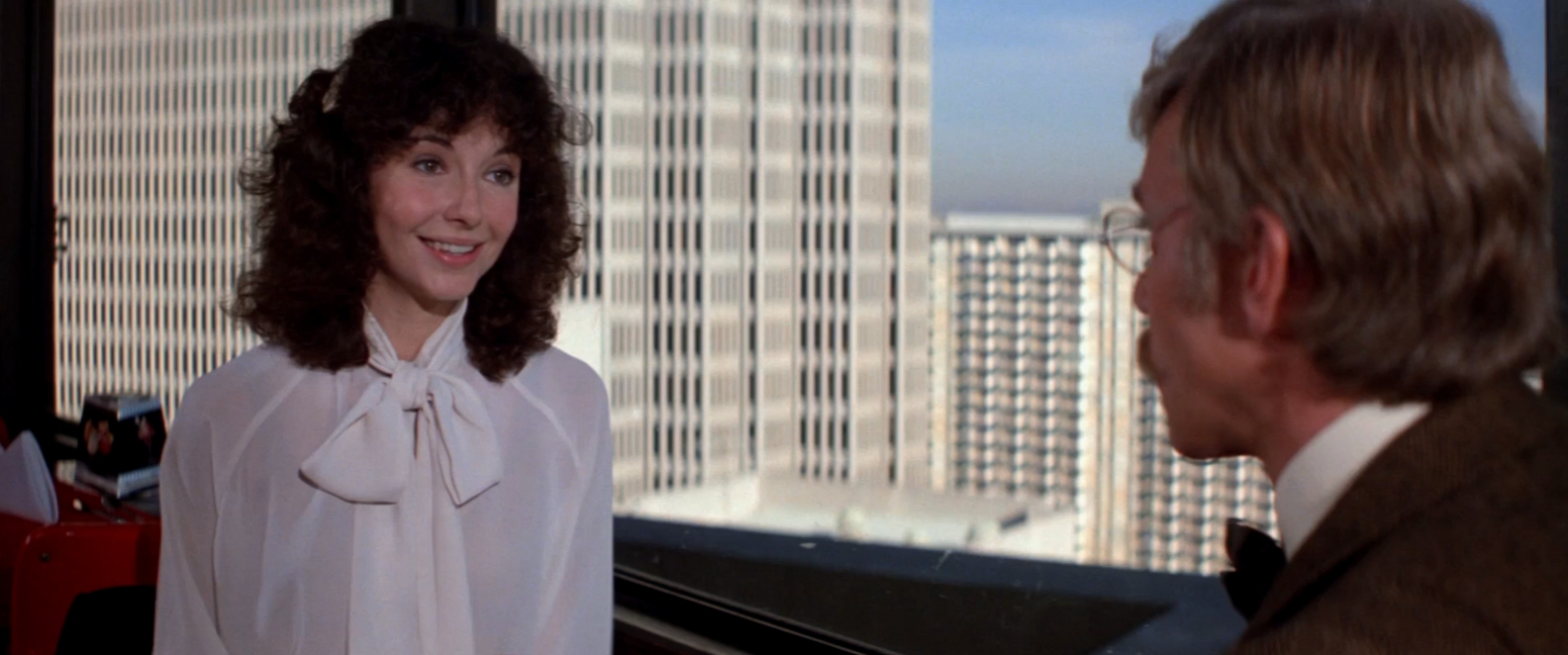 ………………………………………………….
There are basically three characters in this movie, the three that matter anyway and I loved that as it led to greater characterization. Jack the Ripper is truly fantastic as he was very creepy at times and ultimately such a superb, effective villain and a great take on this famous killer.
But no matter how terrific these three characters are, I have to say that I wasn't a fan of their actors. They are not A-listers and it shows. All three of them did a good job admittedly, but none of them stood out as great and sometimes they brought the characters down with them just a bit.
Rotten Tomatoes states that "they are clearly having fun in their roles", but in my opinion they were enjoying the roles too much and thus the performances are not as serious. Malcolm McDowell did the best he could, but he's still far from great. Mary Steenburgen was also not great and David Warner sometimes sold his scenes entirely, but at other times he wasn't as good.
Time After Time also is weakly directed by Nicholas Meyer, but other than the direction, the film is actually very well shot and superbly realized in effects as that time machine looks great for its time and its very early use of computer effects was quite stupendous for 1979.
………………………………………………….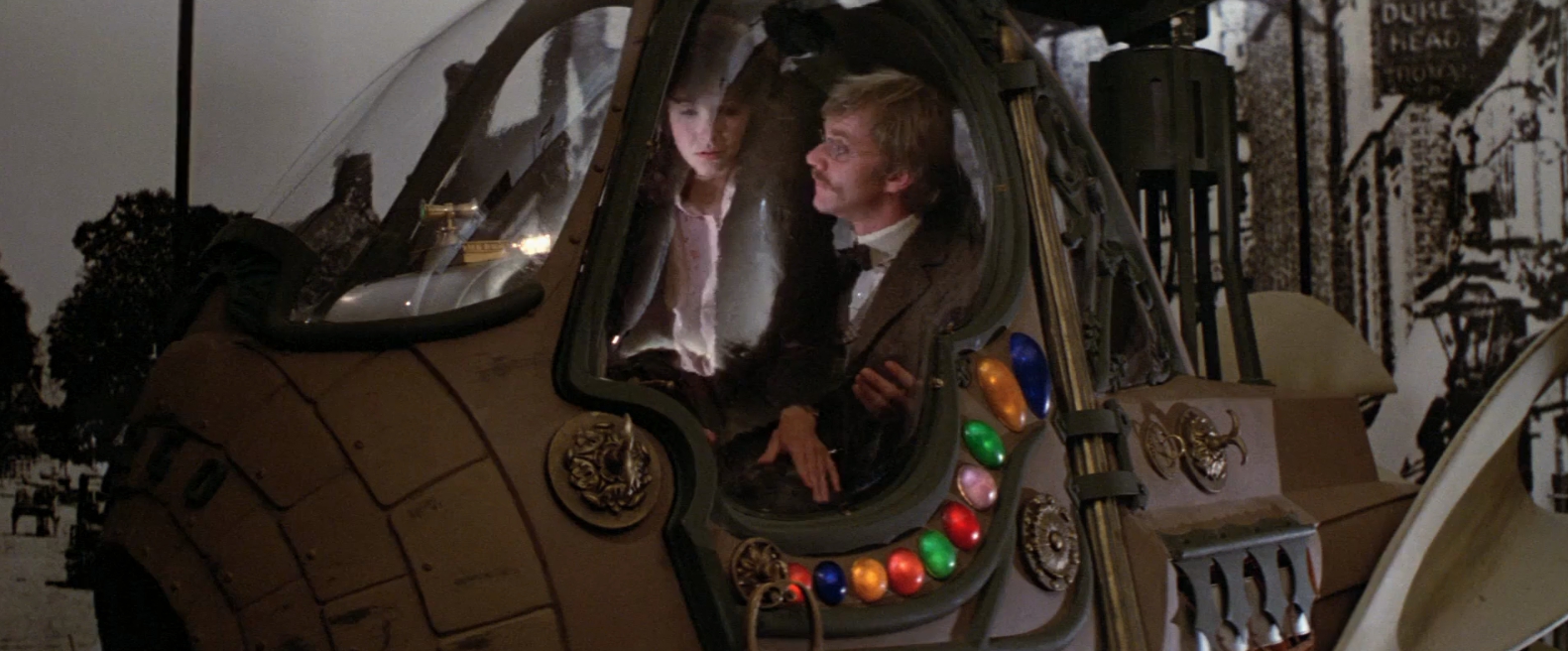 ………………………………………………….
The dialogue is excellent, snappy and funny at times, elegant and polished at other times. The film really does feel that it has two 19th century Englishmen in it owing to excellent attention to detail both in hairstyles and clothing, but also in dialogue and line delivery. And most importantly the score which is amazing how wonderfully traditional it is.
The film is romantic and sweet, but also really thrilling at times. I did not like its climactic ending all that well, but I liked that the two ended up together, I loved all of the scenes between the two and the beginning is very charming as was the whole film which certainly needs to be seen by more people.
Time After Time has weaker acting and direction plus the ending was not my favorite. However, this is still a very good sci-fi romance film with three superbly developed characters, a lovely romance that worked so well and a really well crafted, hugely entertaining story. It is so charming both in its wonderfully old-fashioned score and in dialogue that I've had a great time watching it.
My Rating – 4