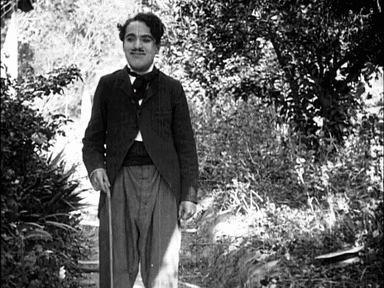 …………………………………………………
Tilly's Punctured Romance Movie Review
Tillie's Punctured Romance is a 1914 silent comedy film directed by Mack Sennett and starring Marie Dressler, Mabel Normand and Charlie Chaplin. It is such a good, underrated movie.
………………………………………………….
"He ain't no good to neither of us"
………………………………………………….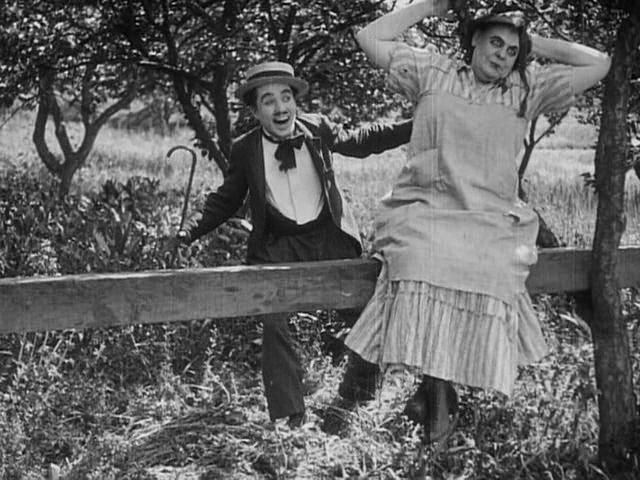 ………………………………………………….
The movie is about a fat lady who inherits a lot of money from her supposedly dead uncle and Charlie is after that money and marries her with his girlfriend opposing to it and everything leads to a big scene. Now the movie is great, especially for its time, as it portrayed two very strong, admirable female characters and for 1914 this should be respected.
The film ends with the two women befriending each other and realizing that they don't need Charlie who was awful to both of them. That final moment is unforgettable in its simplicity and big heart and it made the movie a classic for me.
It is weird seeing Charlie Chaplin in such a villainous role, very weird actually. But he still did a very good job per usual and this is his first feature effort and he showed how great he was instantly. But Mabel Normand is even more memorable and she was very charming and likable here.
But of course Marie Dressler stole the show from both of them. I loved her in 'Anna Christie' which I've watched pretty recently, but it was great seeing her in a silent movie which were her roots and she absolutely killed it in this role. Her physical comedy and gags were the best of the three and she is easily the funniest and most charismatic person here. The fact that she stole the show from Chaplin himself really says a lot about her enormous talents.
………………………………………………….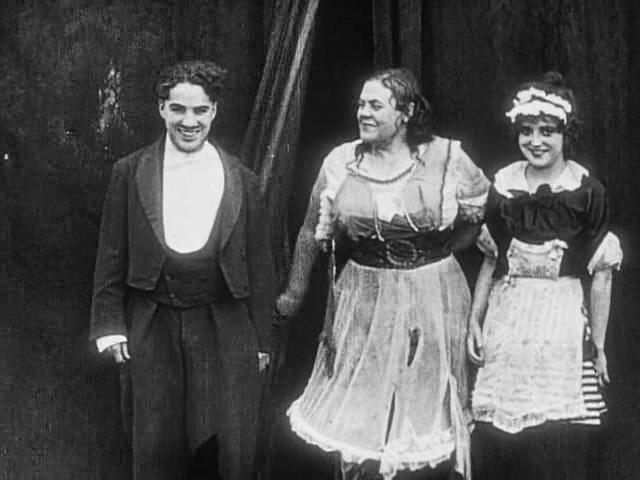 ………………………………………………….
Tillie's Punctured Romance is the world's first feature comedy and it aged so well. It was shocking to see such a weak response to the movie on Rotten Tomatoes when I myself really enjoyed it and it is one of the period's better films. Definitely underrated and should be watched and respected more by today's audiences.
Now yes, the film relies too much on slapstick comedy, more specifically on kicking people in the butt. That was overplayed for laughs here and was frankly a bit annoying at times. However, where the film shines is in its charming and very memorable characters and a great scenario solidly played for laughs in many scenes.
The highlights are the first meeting of Tillie and Charlie, I loved seeing a theatre going experience of the 1910s and of course the ending made the movie for me. Tillie has had enough and she starts shooting people at the party at the mansion and afterwards the action is taken to the docks and we witness the arrival of the Keystone Cops.
………………………………………………….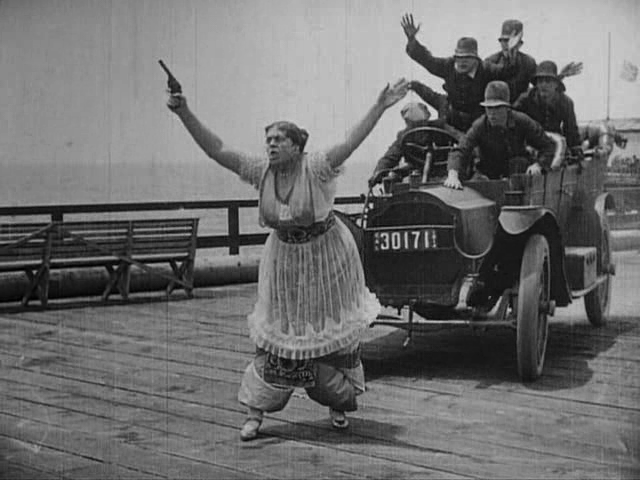 ………………………………………………….
They are great and everyone is great here, but Tillie stole the show naturally and I loved her crazy shooting everyone and everywhere. There is some great action to be had here with the cars and this entire scenario was so perfectly executed that it was worth waiting for the entire film which is so well edited and directed for the most part, but excels because of its action and acting.
Tillie's Punctured Romance is the world's first feature comedy and it holds up so well and is very underrated. The story and scenario are so well played for laughs and the ending is glorious in its action spectacle and with such a wonderful final scene. Its female characters are admirable for its time and seeing Chaplin in the villainous role was quite interesting. The dynamic between the actors is great and Marie Dressler excelled in portraying this memorable, funny protagonist.
My Rating – 4.5
………………………………………………….