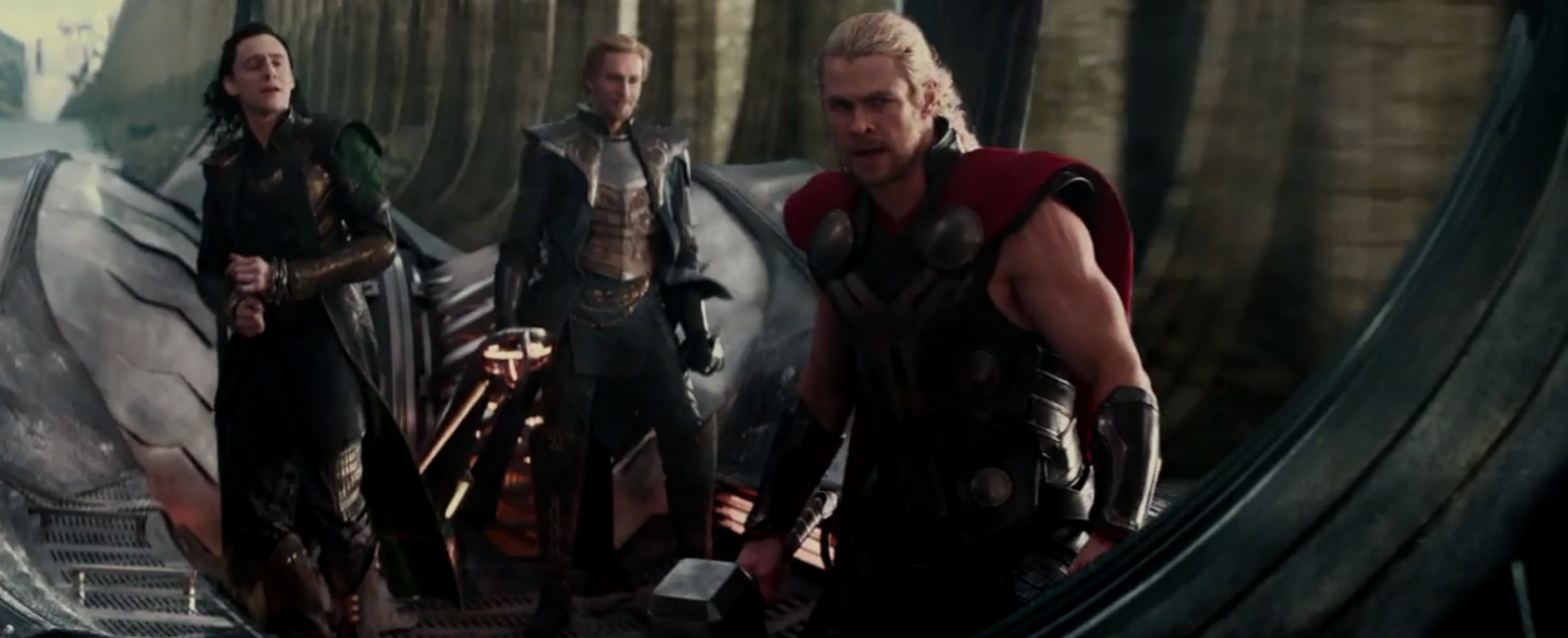 ……………………………………………………….
Thor: The Dark World Movie Review
Thor: The Dark World is a 2013 superhero film starring Chris Hemsworth, Natalie Portman and Tom Hiddleston. It is one of Marvel's weakest movies.
……………………………………………………….
"Your brother isn't coming, is he?
Loki is dead. Thank God… I'm so sorry"
……………………………………………………….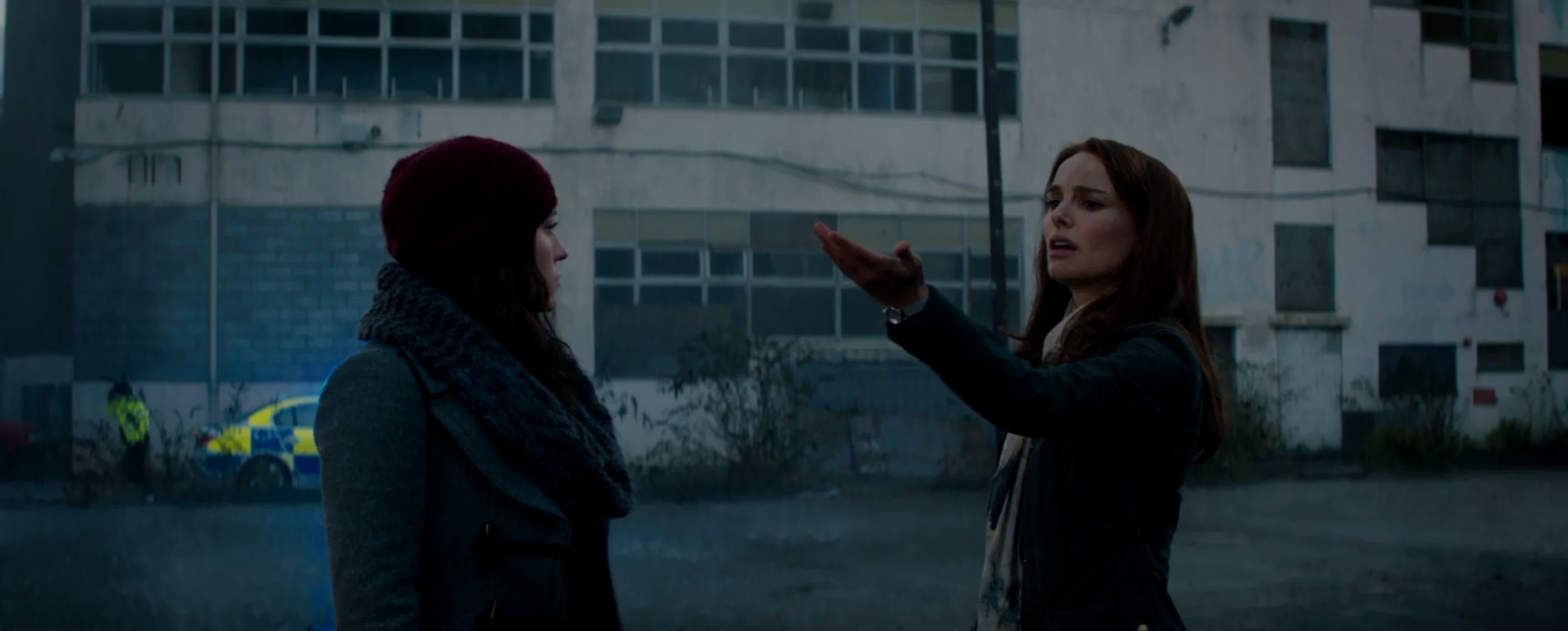 ……………………………………………………….
The major problem with this movie is that it is just way too silly to be taken seriously. The first half was okay, but the second half with all of that crazy action felt just ridiculous and sometimes it felt like watching some made-up nonsense. That was certainly disappointing having in mind that the first Thor movie was at least somewhat serious and well crafted in plot.
I liked Jane and Thor's relationship. She was solid here and the two were good together. But Loki was the best here, albeit his conclusion felt ridiculous and not explained well at all. But Loki and Thor have a great relationship and their scenes together are very good. The villains are once again weak. The death of Frigga was tragic and well handled. As for the sidekicks, Darcy is as funny as usual, but Erik was a bit too goofy in my opinion. Way over-the-top.
……………………………………………………….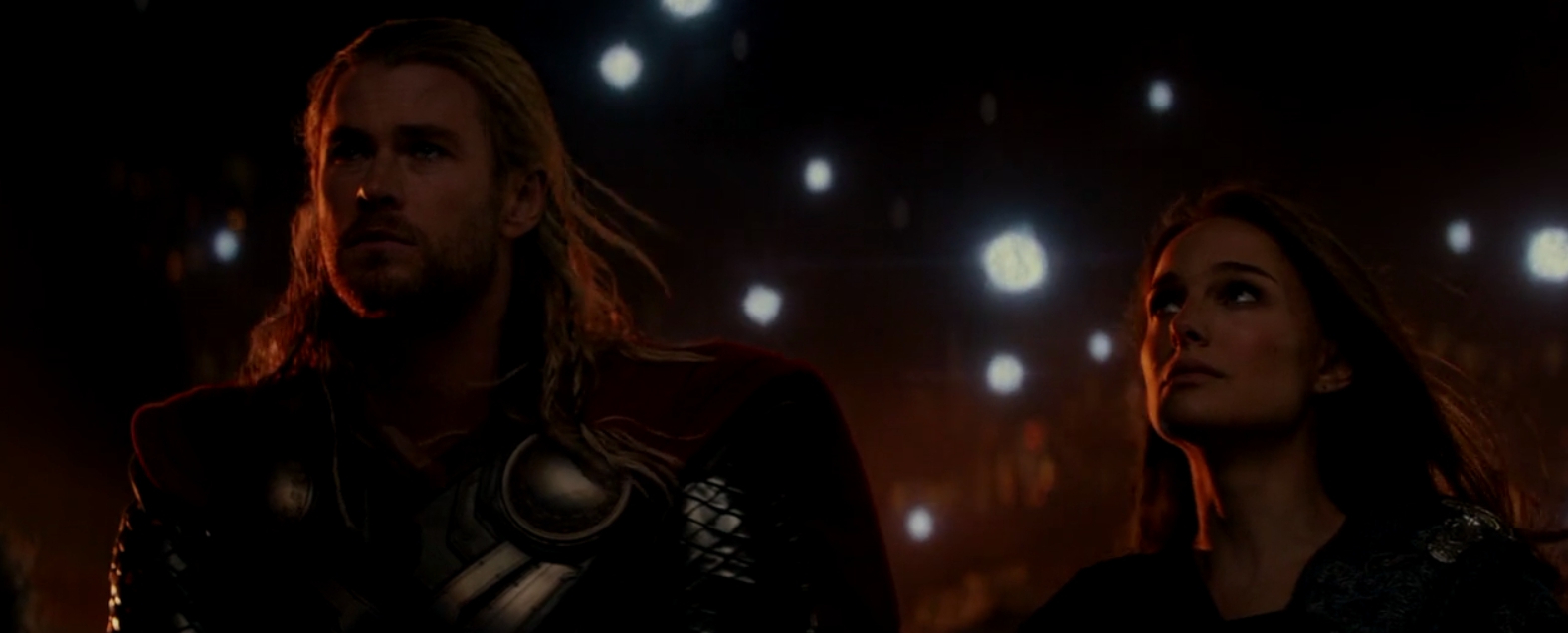 ……………………………………………………….
Of course the film is well acted, but to me Chris Hemsworth was much weaker in comparison to Natalie Portman and especially Tom Hiddleston, both really good here. As for its other technicalities, they are weak. The direction is quite weak as is expected from a small director. The editing is also problematic and the film's special effects are not particularly memorable.
Let's talk about the action. Thor: The Dark World has some good action sequences, but most of it felt uninspired and typical. And certainly forgettable as it the entire film. Its fantasy elements disappointed me the most. Asgard is as good looking and as inviting as it was before, but everything with its villains and the physics in this movie was not only weakly explained and sort of thrown into the mix with no thought whatsoever, but some of it also felt ridiculous and genuinely laughable. Especially Jane's role and that last fight on Earth was just too silly. It ruined the movie the most, that sequence in particular.
……………………………………………………….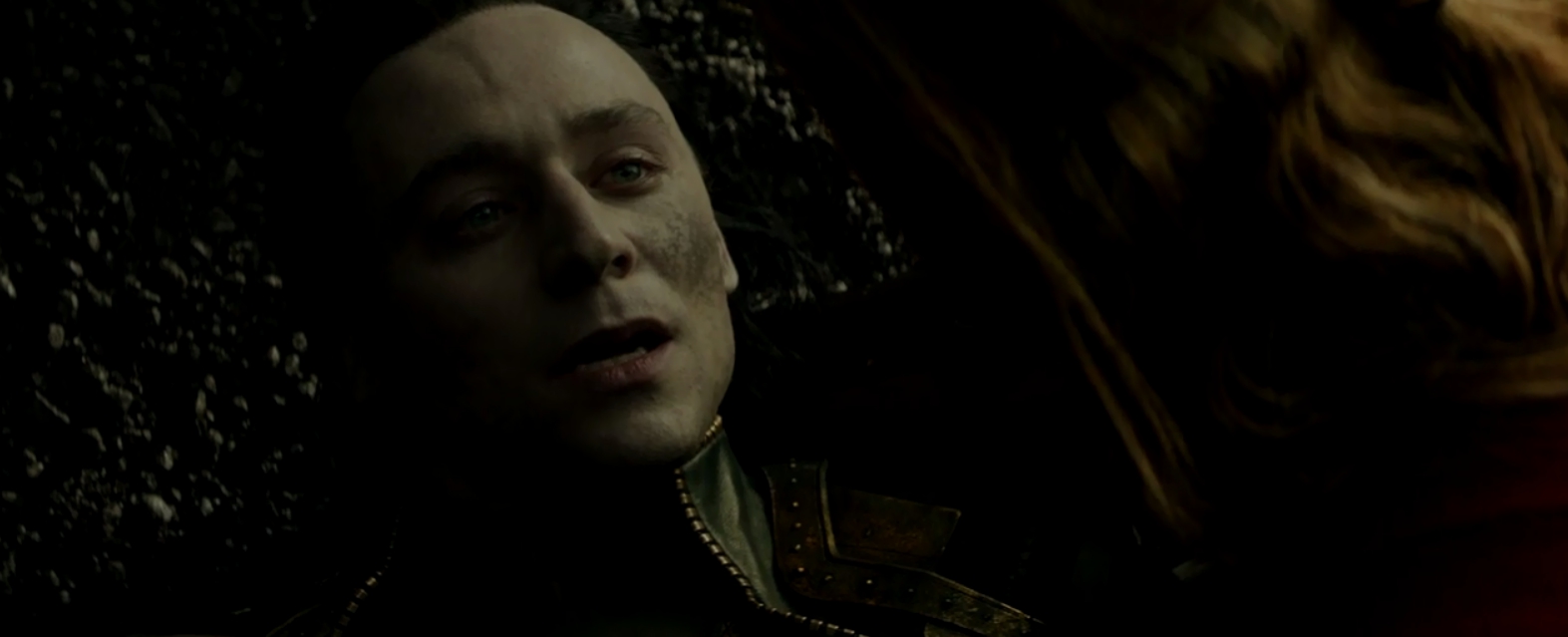 ……………………………………………………….
But the humor is solid and it is without any doubt the movie's biggest strength. Darcy made me laugh and even Thor managed to bring a couple of memorable lines himself. Loki's imitation of Captain America was surely hilarious, if out of place in this movie. The film is the kind of light, silly and comedic blockbuster that definitely will satisfy most of the masses, but to me it felt just overly ridiculous and so stupid and underdeveloped with a lack of focus, a hard to follow plot and an odd ending that it ended up being one of the weakest films in the Marvel Cinematic Universe. It certainly isn't 'Iron Man 2', but it also isn't 'Thor' as that original movie was just so much better in almost every way.
Thor: The Dark World is funny at times, Loki is very good here and some scenes were memorable, but this was for the most part an overly ridiculous affair with such a silly third act that was just stupid in my opinion, a hard to follow plot that made no sense whatsoever and forgettable action sequences leading to what is inarguably one of the weakest MCU films.
My Rating – 3
……………………………………………………….