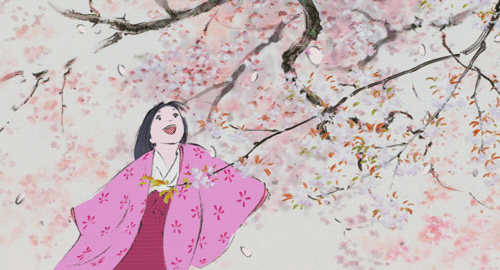 …………………………………………………
The Tale of the Princess Kaguya Movie Review
The Tale of the Princess Kaguya is a 2013 fantasy anime film directed by Isao Takahata. It is one of the best Studio Ghibli films in recent years.
………………………………………………….
"I was born to truly live!
Just like the birds and the beasts"
………………………………………………….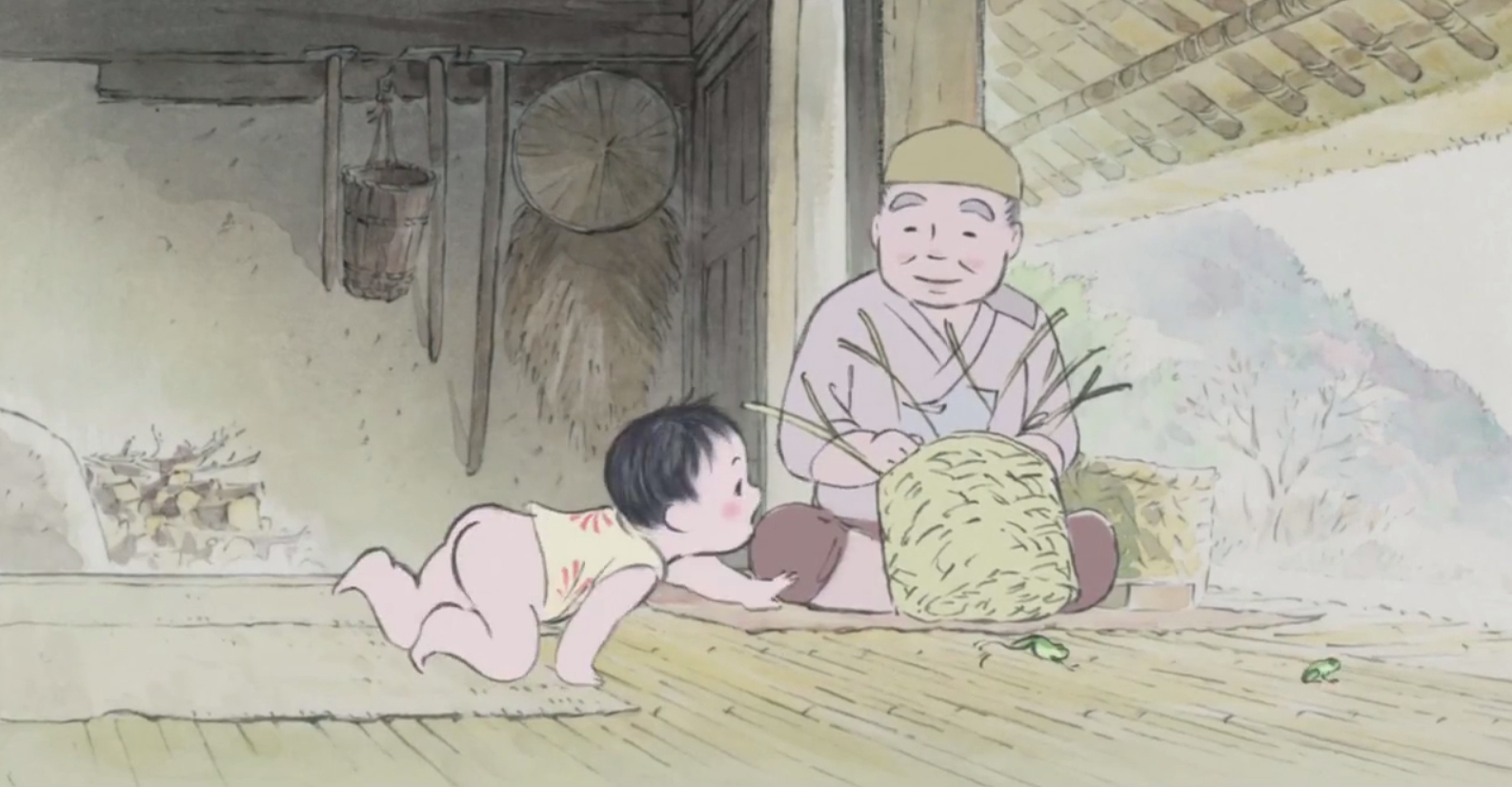 ………………………………………………….
The film is based on an ancient Japanese folktale The Tale of the Bamboo Cutter. A man finds a princess in a bamboo shoot and he and her wife raise her well. She gets proper education and starts training to be a real princess. Eventually, the suitors arrive but she doesn't want to marry. All of this sets off a series of events ending in her eventual departure for the Moon when her people come for her.
This is a wonderful story and very traditional but also modern in its approach. It is an old-fashioned fairy tale which I of course loved. It has a terrific style to it, excellent and charming storytelling and many interesting plot points. I loved its mix of fantasy and drama, but the fantasy elements are easily the highlights here.
The modern undercurrent here is of a feminist nature. She is a brave, strong and wonderful woman and the film spotlights how societal and patriarchal norms can have a really bad effect on women. The film deals with feminism in a very subtle and sophisticated manner.
………………………………………………….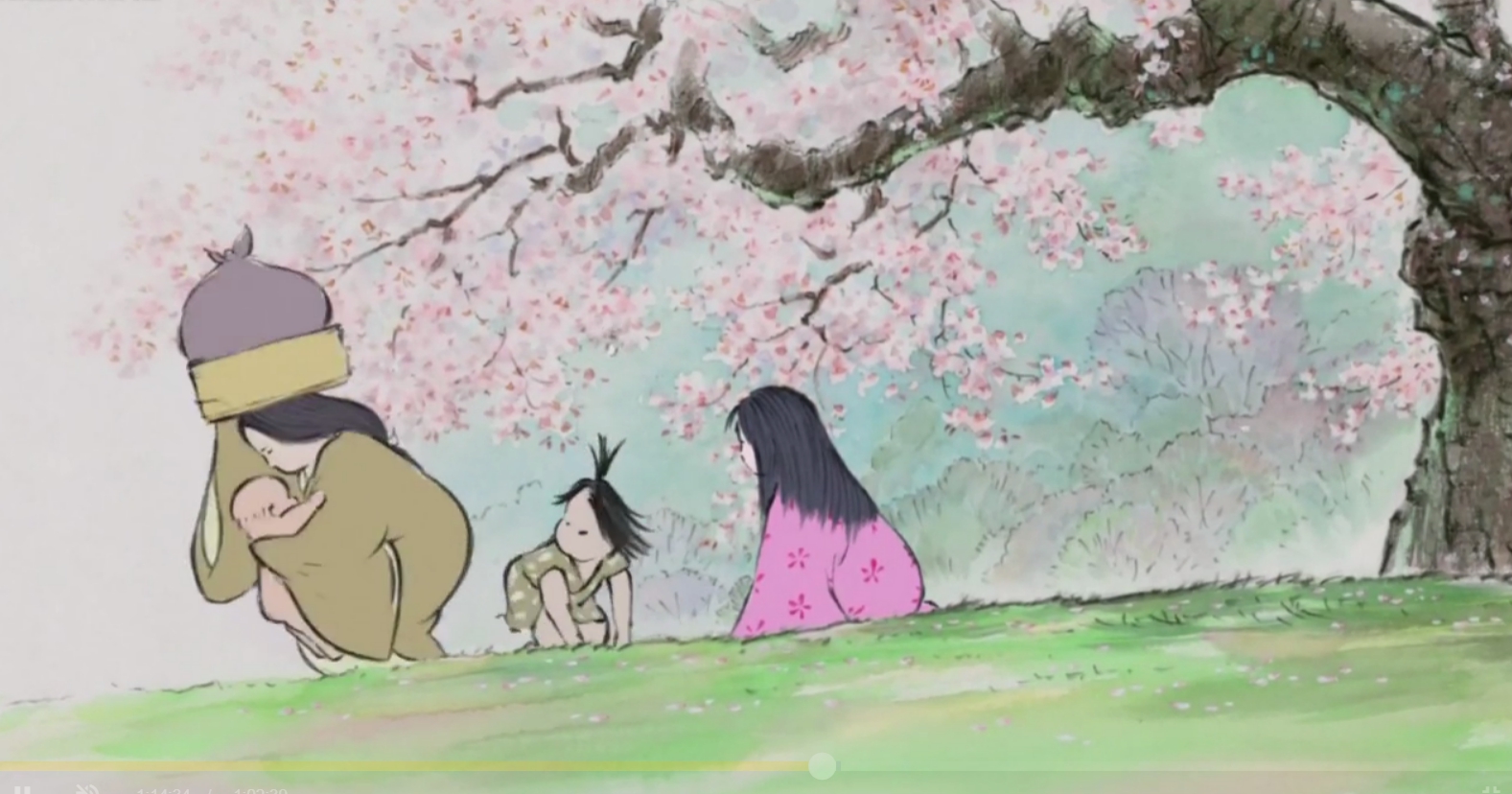 ………………………………………………….
But the highlight was easily that ending which I adored. That entire extended final scene stole the show for me as it was so beautiful and poignant witnessing her leave her parents and the entire planet. I loved the message in the end that no matter how bad people on Earth can be, there is still a lot of happiness and wonder to be found here too and that was a wonderful, truthful sentiment.
Let's talk about the characters. Of course the princess herself is such a wonderful, yet not too great of a human being and is just a realistic, still sweet girl whom I really liked. Sutemaru is very likable and their relationship is quite moving. The flight sequence is gorgeous. The parents are both very sweet, caring people and seeing them suffer her departure was heartbreaking. The princes are too goofy and the rest are unimportant.
………………………………………………….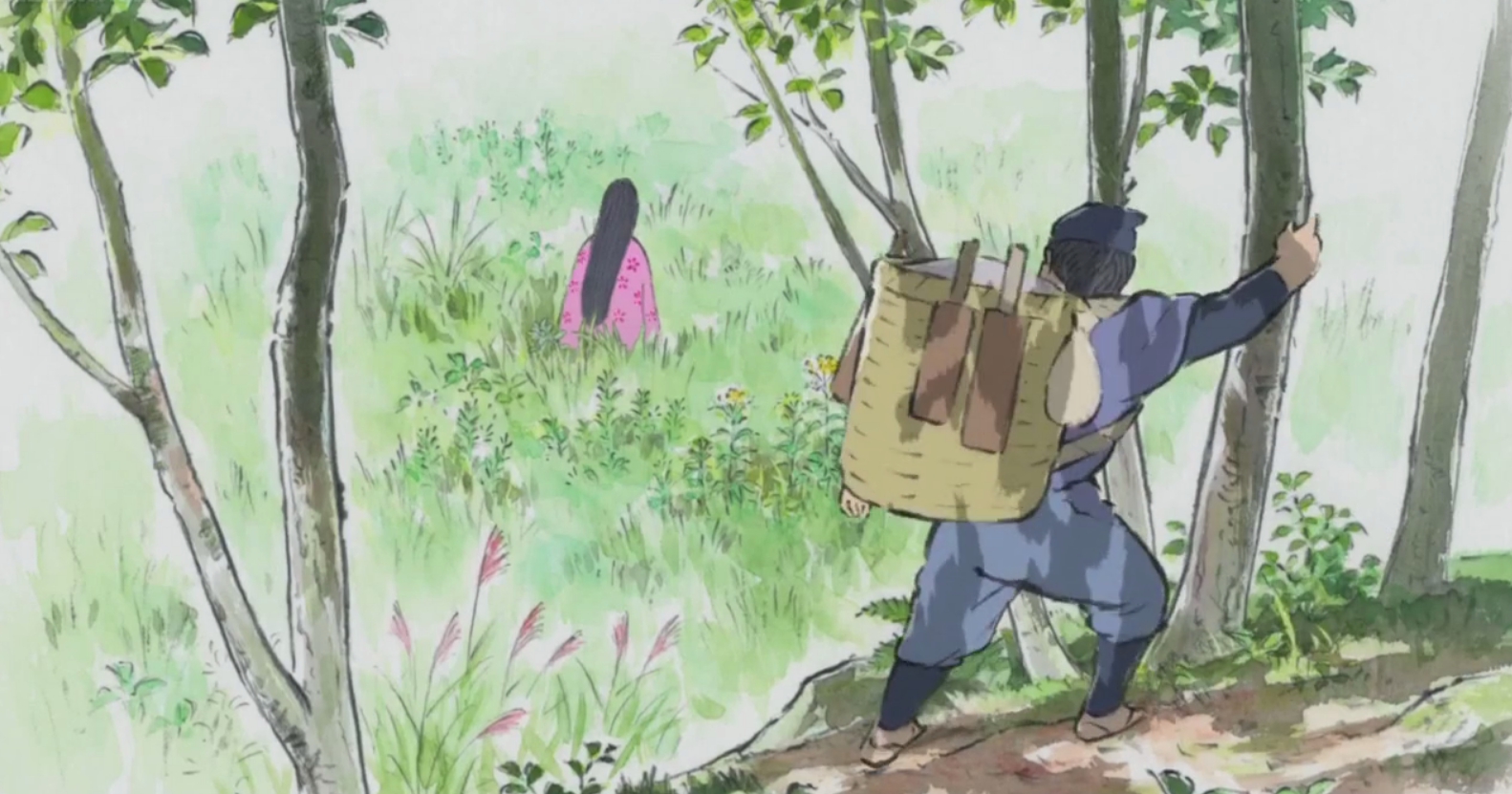 ………………………………………………….
The standout aspect of The Tale of the Princess Kaguya is undoubtedly its glorious animation. This animation is simply a work of art. This is a rare animated film done in watercolor painting style and thus it is unique and astonishing to look at. It is simplistic, yet sophisticated, elegant and very artistic. The woods, the ending scene and especially those running sequences provided stunning, unforgettable imagery. The movements are polished and the character design is fantastic as well. Watching this film is like witnessing a moving work of art or a painting come to life and is thus to be respected on a more significant level than usual. It is one of the best animated films of all time.
The film has its flaws such as the runtime which is unnecessarily prolonged and the humor which is not all that great and it proved to be a distraction this time around. Some middle section scenes were dragging and uninteresting. But even though the pacing is not great, the direction from Isao Takahata is of course as splendid per usual, the dialogue is fantastic and the voice acting is magnificent as is its wonderful score. It ended up being one of the very best of the later Studio Ghibli offerings and certainly in the top ten for the studio.
………………………………………………….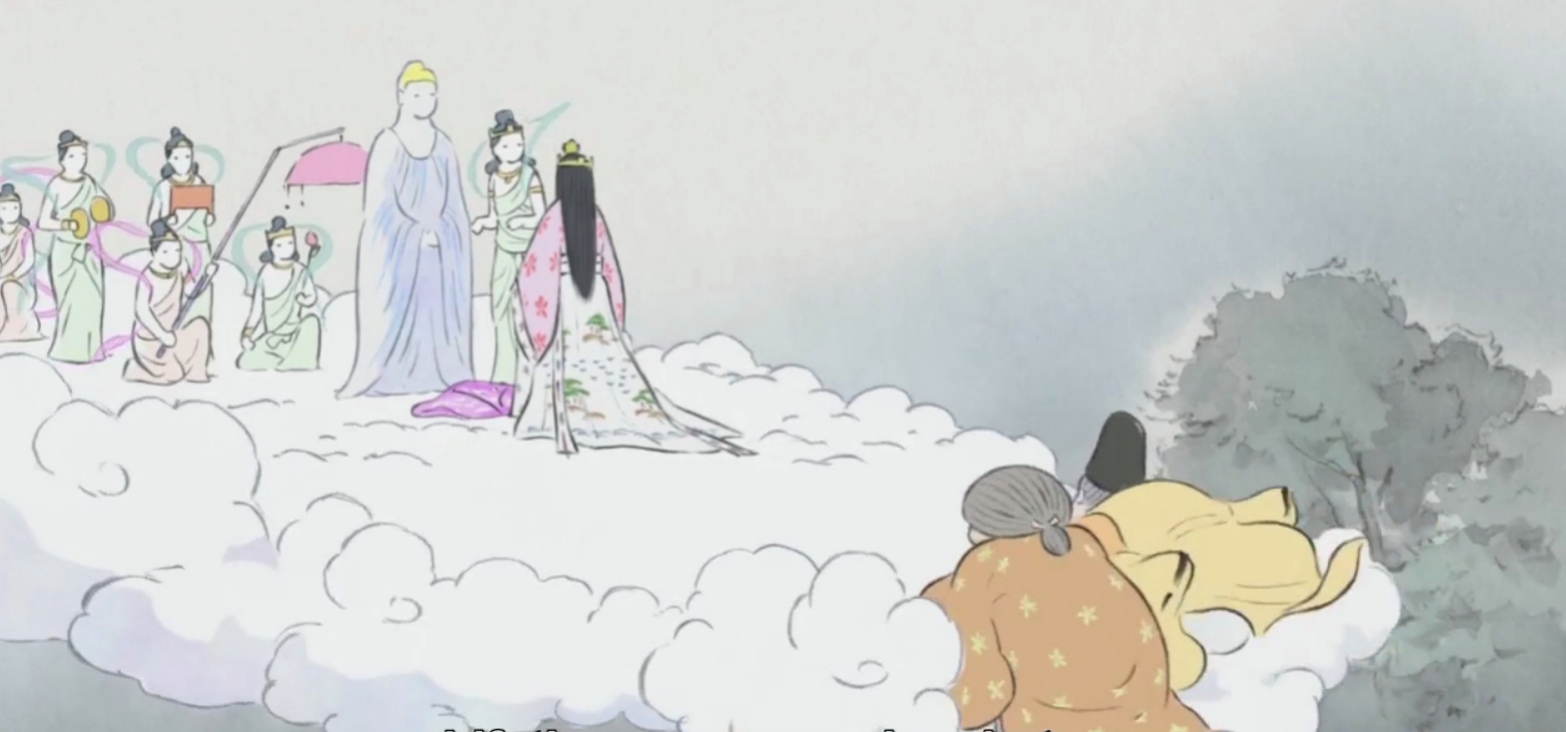 ………………………………………………….
With absolutely stunning animation, well developed characters, well crafted story and emotionally powerful ending, The Tale of the Princess Kaguya certainly doesn't disappoint and it is one of the finest animated films of the year. It is sometimes slow and uneven, but it is such a wonderfully animated film with authentic and rarely seen watercolor look which seems both original and artistic plus the score is terrific, the ending is imbued with strong emotion, the story is involving and the whole film is executed with such grace, wonder and simple beauty that it is hard not to get in love with it. It is not one of the best Studio Ghibli films, but it is definitely one of their finest recently and it's a movie every true animation fan should watch and enjoy the admirable artistry and expected quality this entry adds to Ghibli's impressive pantheon of awesome pictures.
My Rating – 4.5