………………………….
The Spy Who Loved Me Movie Review
………………………………………………
The Spy Who Loved Me is a 1977 spy film and the tenth entry in the Bond series. It is easily one of the best Bond flicks and one of the most entertaining.
……………………………………………..
"All those feathers and he still can't fly!"
………………………………………………
The plot is still weak. The plot here is not only silly, but even ridiculous in a superhero movie manner. So unbelievable and just silly. But what it lacks in realism, it more than compensates in sheer fun and excitement. The entire film is engaging and entertaining and it is just so charming and so fun that you can't help but enjoy it.
……………………………………………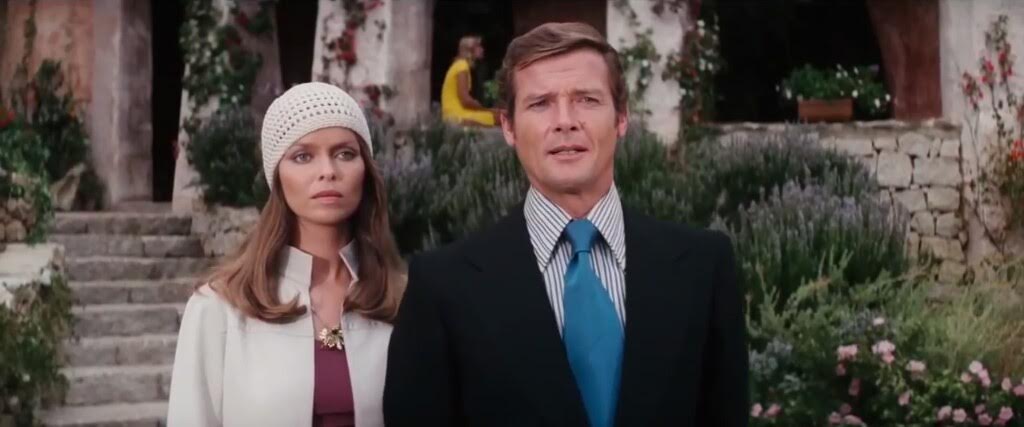 ……………………………………………
I really liked James Bond here and this is Roger Moore's finest performance and film for sure. Karl Stromberg is an over-the-top, silly villain, but he serves his purpose and leads to an interesting setting. And of course Anya Amasova is the highlight here. Not only is Barbara Bach attractive, but she is also very charming and the character is the right mix of charm, beauty and capability as she is for once a strong, effective female character. Anya is without a doubt one of the finest Bond girls.
Let's talk about the action. The Spy Who Loved Me has some really well executed and entertaining action sequences. I liked the action overall with one major reservation. The entire third act is just so disappointing and immensely clichéd for a Bond movie. It definitely lessened the impact of the movie for me and is easily the worst thing here.
……………………………………………..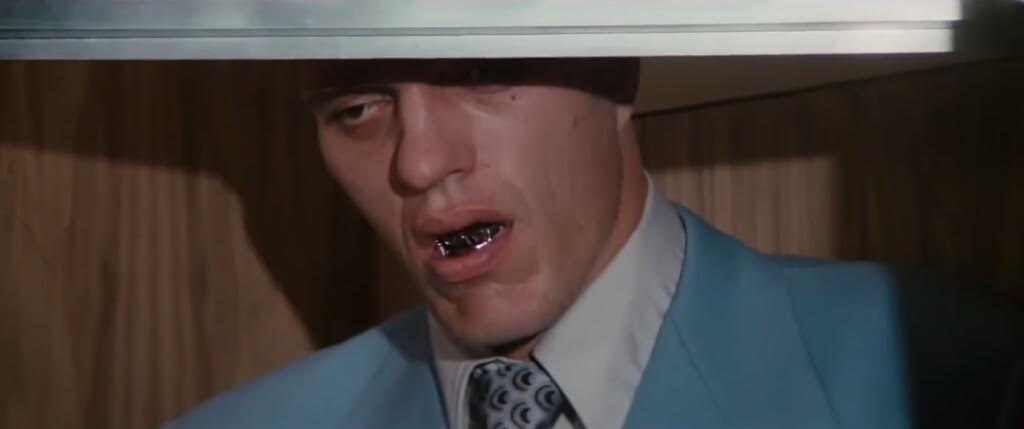 ……………………………………………..
The humor is definitely one of the film's strongest assets. It really took me by surprise how funny it is. Its self-mockery approach is perfect, but some lines, although highly ridiculous, are very funny and there were moments where I genuinely laughed. That and the fact that the film has that wonderful charm and attractiveness to it makes it such a good, really respectable Bond feature.
………………………………………………
………………………………………………
The Spy Who Love Me is also pretty well paced as most of the scenes last for just the right amount of time. The visuals are also great and finally we get to see some exotic locations that the series is famous for. Egypt in particular looks great and those sequences were some of the best in the movie. But I also liked the underwater scenes and the villain's place is really memorable. Yes, it looks too much like some comic-book, but it works in creating his character and in imagery as it is quite memorable and nice to look at.
The dialogue is incredibly silly and although sometimes I was bothered by it, it was for the most part funny just because of that. And let's talk about the score. Wow, this is one of the best scored entries in the series owing to a great use of classical music put in just the right scenes and of course a great song Nobody Does It Better which is not only catchy, but also well sung and well written. It is such a terrific opening song.
…………………………………………………
…………………………………………………
The film is somewhat imaginative, but too silly. The script is also typical, but it does give us charm and entertainment. The tone is wonderfully comedic and the film looks really good. It has its problems, but it is mostly such a memorable and fun flick that is the best Bond film so far with only 'Dr. No' and 'From Russia with Love' being better in my opinion.
The Spy Who Loved Me is silly and ridiculous in its plot, but it is also incredibly charming, funny and downright entertaining. It has one of the best Bond girls ever, it has some nice locations, good action sequences and such a good humor as well. Thanks to all of that, this fun spy flick is definitely one of the best Bond films up to this point.
My Rating – 4
…………………………………………