…………………………………………….
Book Review: The Shining by Stephen King
The Shining is a 1977 horror novel written by Stephen King. It is one of his most acclaimed works for many legitimate reasons as it truly is great.
…………………………………………….
"Sometimes human places create inhuman monsters"
…………………………………………….
First, let's talk about the plot. It follows one family who stays at an empty hotel which is haunted and it eventually possesses the father who is in a weaker and more fragile state with his problems of alcoholism and some rage issues. I really found the story here to be not only entertaining, but also quite memorable and very well imagined. I liked how King used the supernatural elements in that they are present, but the familial problems still remain a major focal point of the book too.
I absolutely loved the beginning and the ending in particular is really good. That speech that Hallorann gives to Danny is not only incredibly moving, but also extremely quotable and just a perfect way to end the novel. I loved everything about that ending. As for its flashbacks, I mostly liked them as they definitely helped move the plot forward and give us more necessary details about the history of the hotel and I loved those passages, but I really found some of the middle parts of the novel lacking mostly because of some duller flashbacks being unnecessarily incorporated. But this is mostly a riveting and very well crafted storyline.
…………………………………………….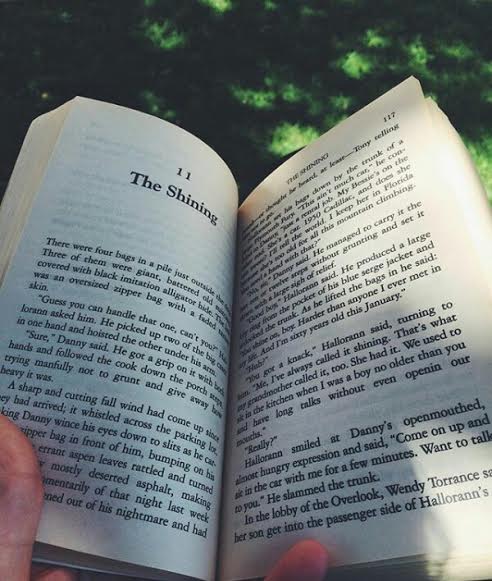 …………………………………………….
The character development in The Shining is exceptionally strong with most of the characters being terrific. Jack Torrance is a strong character and I really liked his dilemmas and how he was portrayed as a complex human being. That was admirable as he is the kind of a man that could have easily been one-note. I liked Wendy quite a bit as well. I would have liked to have had a bit more emphasis on her, but she still remained mostly a strong female character whereas she also could have been quite the opposite.
Now, Danny is such an interesting character. On the one hand, I found some of his inner monologues to be very annoying. But on the other hand, he is a fascinating plot device because his telepathic abilities really drive the plot forward and influence the storyline significantly. I loved how that supernatural aspect was handled as it wasn't overwhelming, but was still very well thought out and explained and it led to many powerful scenes. There aren't many supporting characters to be had in The Shining and that is great as it led to a better characterization of its main characters and it led to a much more intense atmosphere, but Dick Hallorann is really good and I really liked his character and what the writer did with him. He is not only a strong black character, but also an incredibly likable one and I absolutely loved how he helped the family at the end.
I really enjoyed the writing here. Stephen King is usually excellent and I really enjoy his works and he is naturally great here as well. What I didn't like were those inner monologues as they honestly did not work for me. They were too on-the-nose, too bombastic and frankly overused. However, that is the only problem I've had with the writing as everything else is fantastic. I loved his knack for storytelling and I absolutely adored his descriptive passages as those were some of the best parts of the book. He really knows how to create atmosphere and explain everything while also being great at creating tension and building characters. In terms of the writing, it is one of the writer's best works.
…………………………………………….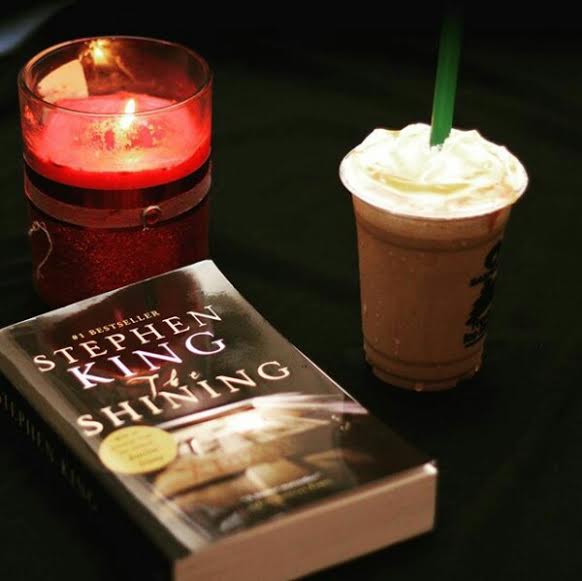 …………………………………………….
I loved the imagery here. That hotel is not only so unique and intriguing, but also unforgettable and I always wanted to know more about it which is why those passages about its history were some of the finest ones here. And that is a huge accomplishment as I usually dislike detour-like, overly explained parts like that, but here it worked wonders for the story and it led to a much better crafted work. The Overlook Hotel is just so fascinating, both in and outside. I wasn't such a big fan of the ghosts here and those parts could have been more entertaining in my opinion, but I really loved those topiary animals as they were instantly memorable and definitely some of the dramatic highlights of the book.
Let's talk about the action. This is the kind of novel where literally not much happens in terms of the action apart from that ending in the last ten or so chapters. And I loved that it was slower at first and more descriptive as it led to a fantastic build up. But I also really enjoyed that action later on. I was skeptical at first, but I was quickly persuaded otherwise as those parts were not only intense, but also simply riveting to read. I loved everything about the fight between Jack and Wendy, but I was just so happy with Hallorann's major role near the end as I really enjoyed his chapters in the second half. The book was lacking in the number of characters at first and was sometimes a bit monotonous which is why I loved Dick's role and how he tied up the storyline in such a perfect way, at least for me.
I really enjoyed the relationships between the characters and the interactions between Danny and his parents were great, but I loved the themes of the book quite a bit as well. Jack's character is so complex and so great and I loved the fact that the novel focused on both the supernatural and the human aspect. It made this work all the more riveting for me. The happy ending in the end was earned, but it was also not that happy as well and very poignant. All in all, it was a perfect conclusion that couldn't have been better. The first parts are also great and the only problem are some of the middle parts as some chapters do significantly slow the pace of the storyline and are unnecessary or boring and that was the only big problem I've had here.
…………………………………………….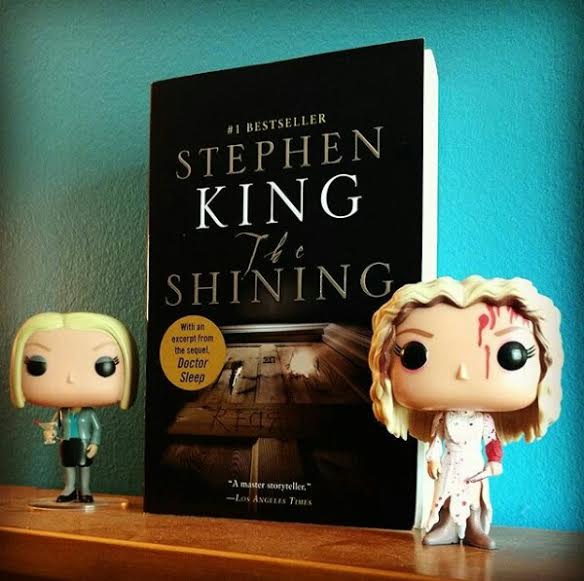 …………………………………………….
The Shining is not only original, but also extremely memorable. It wasn't scary to me, but it was pretty effective in its atmosphere which was evidently greatly conveyed due to some terrific writing from King. The tone was really good here and the dialogue was also mostly great. The pacing issues were present at times, but the book was mostly riveting to read. And it could get pretty emotional in certain parts and pretty intense in others. But its imagery is what drives this novel and I just loved those descriptions.
The Shining has its pacing problems, but this is for the most part a riveting book which is not only an unforgettable, intense experience, but also a wonderfully atmospheric, really well written work that benefits from excellent character development, amazing imagery, superbly realized action and a beautiful ending. It truly is a terrific novel.
My Rating – 4.4
…………………………………………….