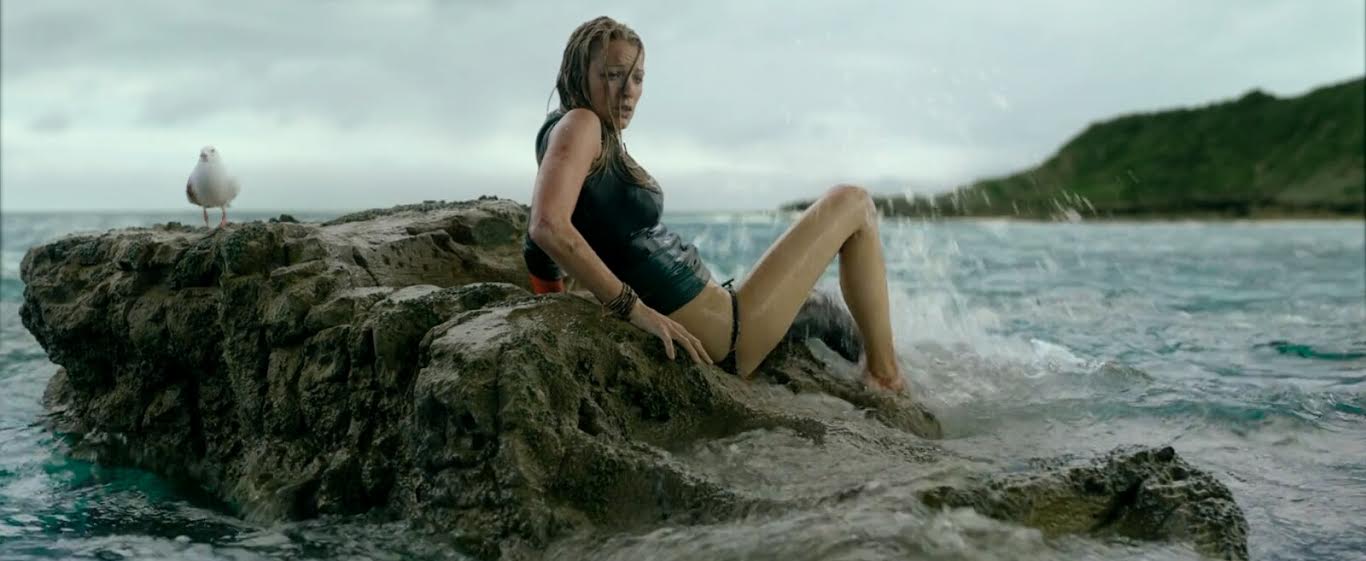 ………………………………………………………………………
The Shallows Movie Review
The Shallows is a 2016 survival thriller horror film directed by James Collet-Serra and starring Blake Lively. It is a surprisingly really well crafted and good movie.
It follows a surfer who gets stranded 200 yards from the shore and must use her wits to survive a shark attack. Now this movie of course has a very derivative story and every one of these shark attack movies suffers from that. But it still manages to transcend it with the overall capable execution and some good characterization and subplots.
………………………………………………………………………
"Get out of the water, shark!"
………………………………………………………………………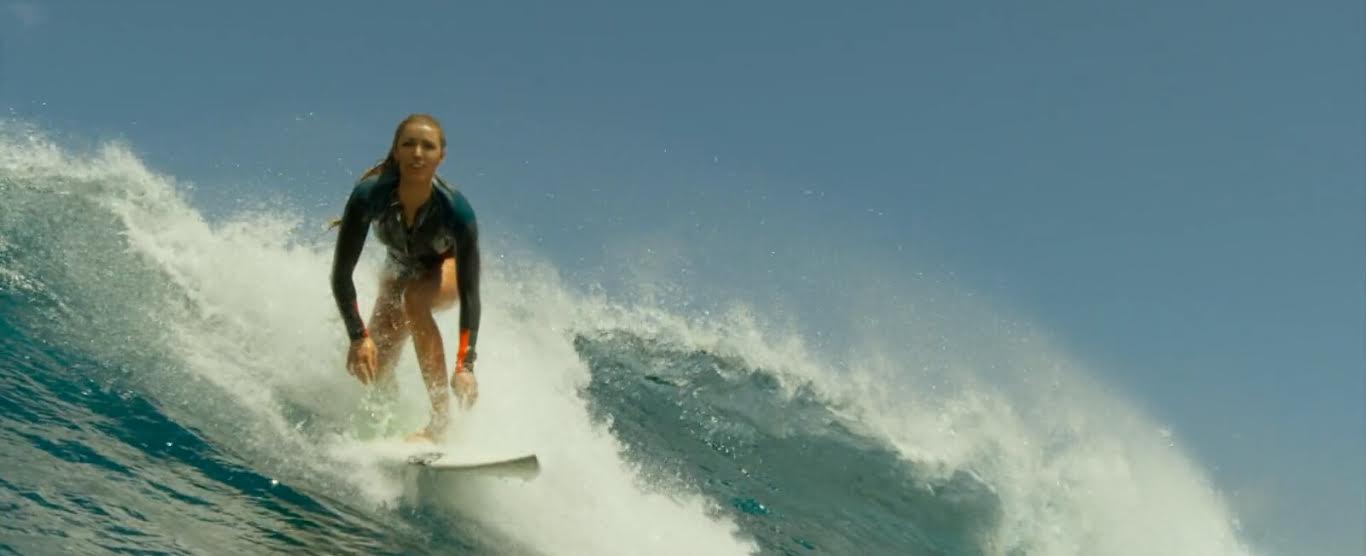 ………………………………………………………………………
I loved the main character. Nancy is quite solidly developed, especially for this type of film. She is a medical student who dropped off her studying when her mother got ill. But when she comes in contact with this prehistoric dangerous creature, she changes her outlook and becomes a stronger person. I liked that subplot. And I found Blake Lively's performance to be pretty good. Not great, but definitely serviceable.
The problem I've had with her character is the problem I have with every (mostly female) protagonist in horror flicks. She is just overly capable and lucky to the point of being extremely unrealistic. And especially how she killed the shark in the end seemed just way too implausible and convenient. That entire third act did have giant blockbuster sensibilities to it, something that the movie usually stayed away from earlier.
The Shallows is such a good movie that is flawed, but mostly really satisfying for some obvious reasons. One is its fun nature. The film is so thrilling and so entertaining that I was enthralled from start to finish and its short running time definitely came to an end really quickly for me.
………………………………………………………………………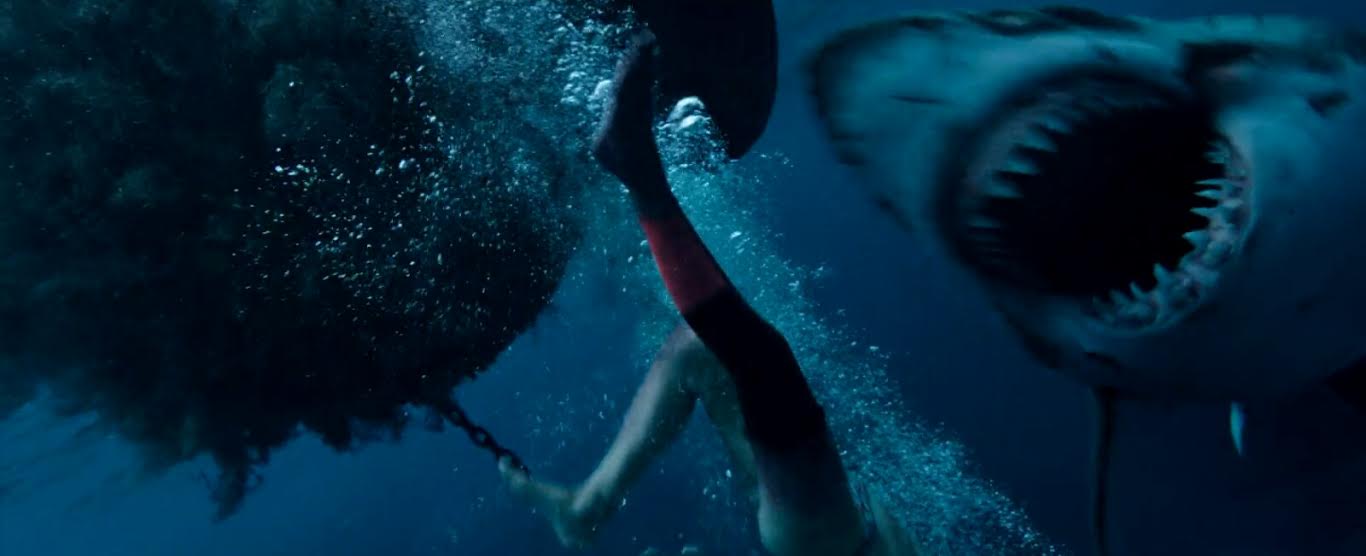 ………………………………………………………………………
Its technical aspects are also exceptionally strong. The film is well acted and really well directed, but also very well paced and structured. The cinematography is fantastic with excellent action sequences with great camera movements. The scenery is gorgeous and some of the imagery is highly memorable with the whale carcass immediately springing to mind.
And that brings me to my next point. The movie manages to have really interesting imagery and animals in it. Not only do we have the dead whale in it, but also dolphins and of course that jellyfish sequence is really intriguing. But the standout is naturally Steven who is such an endearing and memorable seagull. He is so good and serves as such a great companion to Nancy that he really is such a fantastic supporting character in his own right. I loved everything about him and every scene of his was the highlight for me.
………………………………………………………………………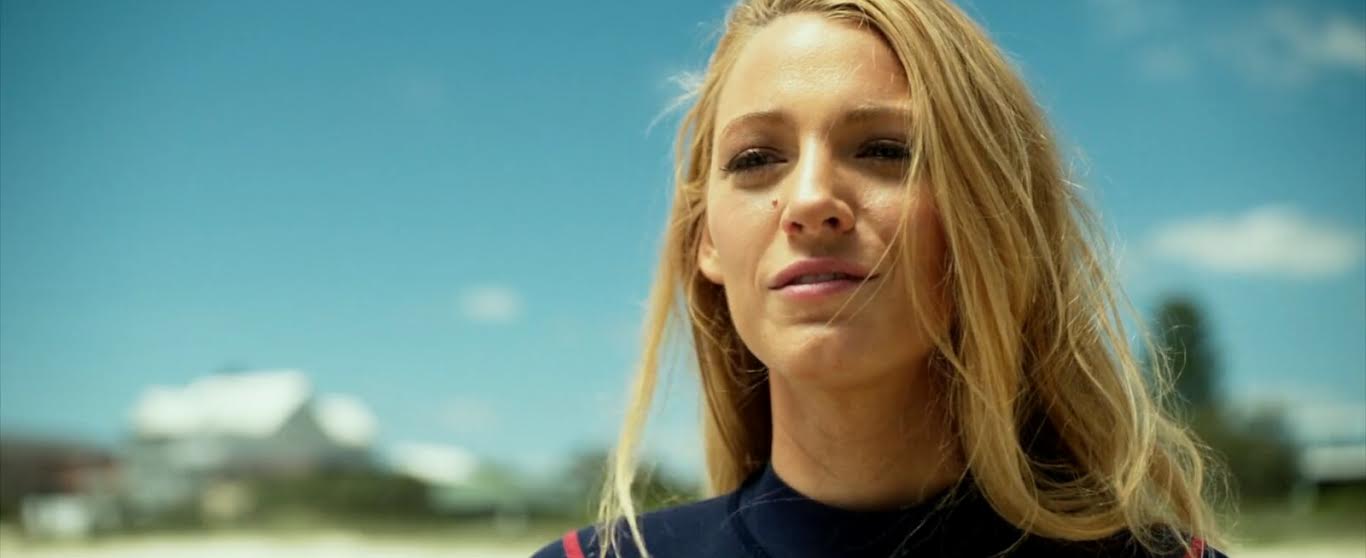 ………………………………………………………………………
The Shallows is unrealistic for having that unnecessary action near the end, but also for having one shark chase Nancy for such a large portion of time. That was very unrealistic and the shark behavior here is so wrongly portrayed. But this is still a horror movie and a blockbuster for the most part which is why those things can be forgiven. It is mostly a really fun and incredibly well crafted movie that I enjoyed it immensely and found it to be stupendous in almost every way.
The Shallows is unrealistic in its shark behavior and especially in its heroine being typically overly capable/lucky, but the movie is so well crafted, edited, acted and executed with some highly memorable imagery, such a superb supporting character in Steven seagull and a good backstory to the main character. It manages to transcend its derivative storyline thanks to all of those reasons, leading to such a highly satisfying, stupendous and thoroughly entertaining ride.
My Rating – 4
………………………………………………………………………