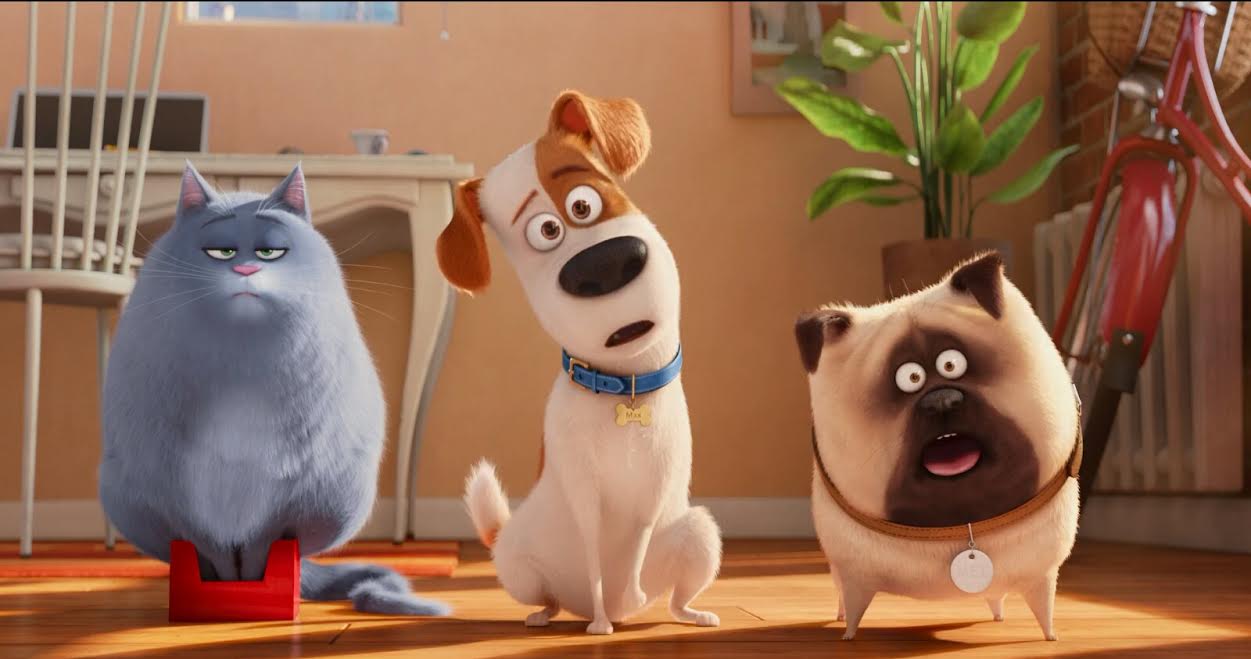 …………………………………………………………
The Secret Life of Pets Movie Review
The Secret Life of Pets is a 2016 animated comedy film produced by Illumination Entertainment and directed by Chris Renaud. It is a typical animated comedy flick.
…………………………………………………………
"Any plans today?
Yes. Big, big stuff today, Gidget.
I got big plans.
I'm gonna sit here and I'm gonna wait for Katie to come back"
…………………………………………………………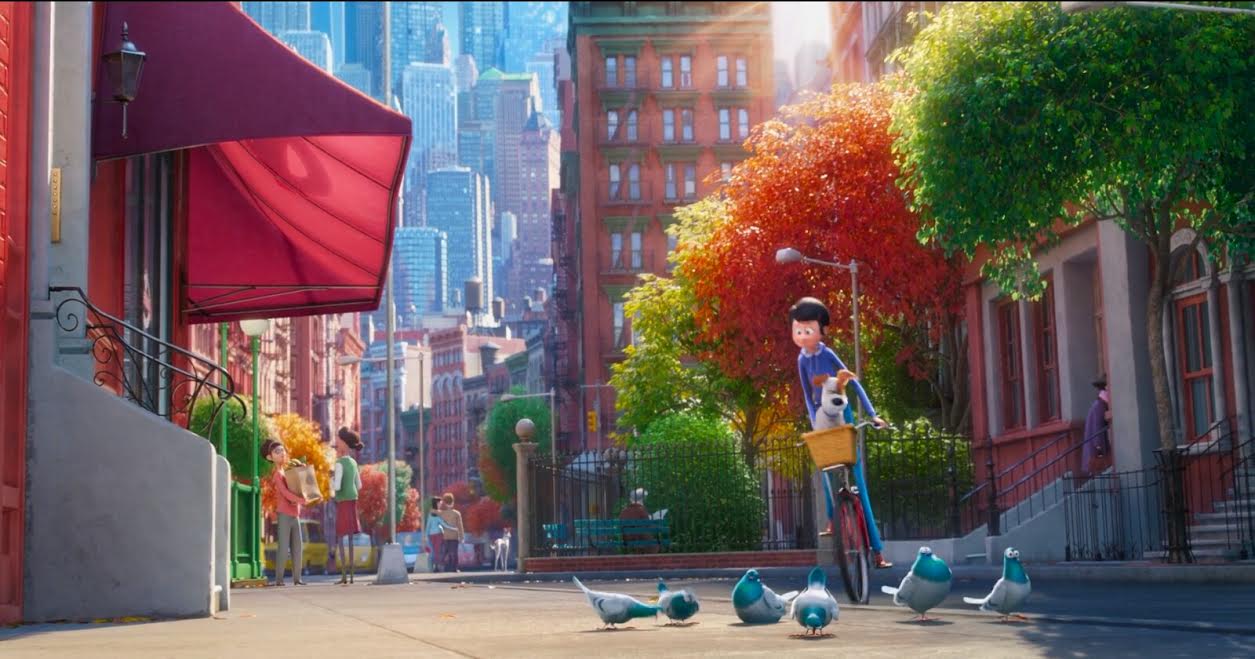 …………………………………………………………
The major problem that this movie has is its lack of originality. It basically steals entire subplots from other movies and most notably the structure of 'Toy Story'. But there is a lot of Disney in this as well and I particularly had a feeling that I was watching a sequel to 'Oliver and Company'. But I was immensely disappointed and basically fooled by this movie's marketing campaign. It promised us one thing and delivered something entirely different. Its trailers were so misleading that it was very odd watching the final product.
What am I talking about? Well, let me elaborate as this subject basically sums up everything that is wrong with this film. As was shown in the trailer, the film begins with all the different pets living in their apartments with their owners and a lot of the humor there is absolutely fantastic. But once their owners leave, the film suddenly becomes entirely different. All of the animals then go on an adventure to search for missing Max and almost the whole entirety of the film revolves outside and is basically a cartoon, entirely unrealistic both in the animals' behavior, action and physics.
…………………………………………………………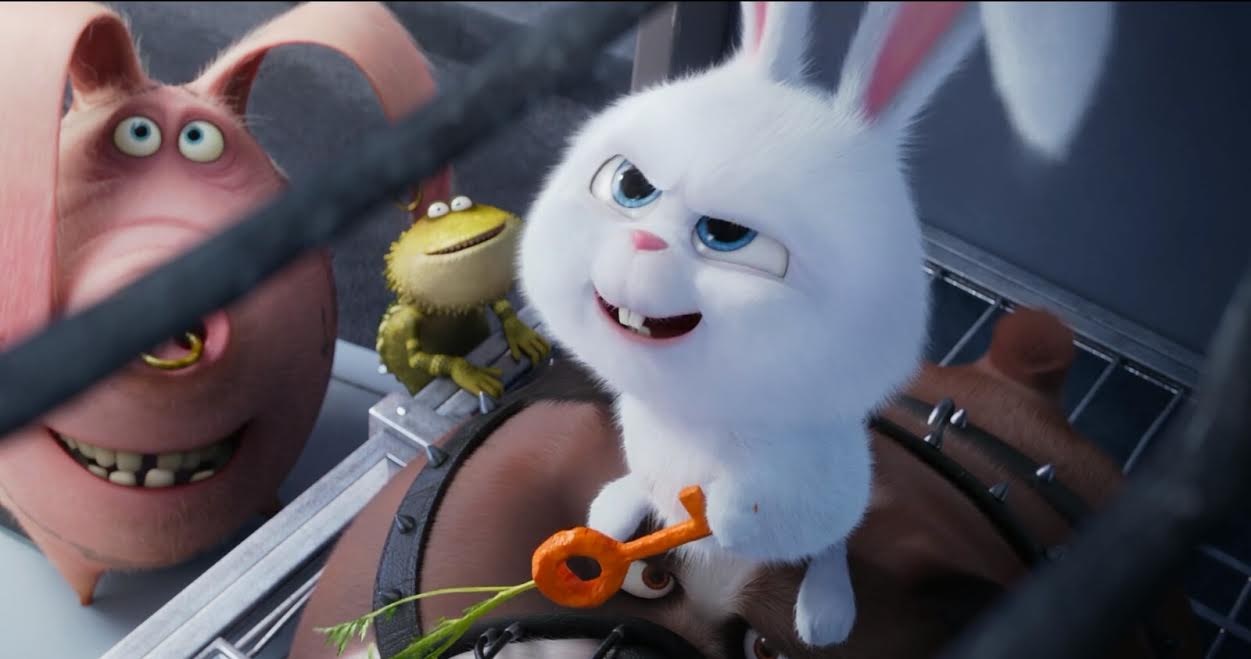 …………………………………………………………
And I loved the first act and I didn't quite enjoy the other two. The humor at first is brilliant, but later on it becomes typical. Don't get me wrong, a lot of it is funny, but a lot of it also isn't and that means that as a comedy film, it succeeds just partly. The action is very typical and totally unrealistic. It is something that 'Finding Dory' also had a trouble with. Both movies feature totally unrealistic third acts with animals driving cars and doing crazy stuff like that. It is weird watching a movie that is at least somewhat realistic before and suddenly delving into full cartoon territory, but at least this is a comedy and I didn't mind it too much.
But I did mind the overwhelming abundance of action in its second half and again I would have preferred much more indoors then outdoors activities. But the ending saved a very problematic second half by having that awesome, heartwarming sequence in which all of the owners come back to their pets. That was beautiful and, as a pet owner, I appreciated it immensely. And I also appreciated the overabundance of different animals and pets and almost every pet owner can find something to like here which is great.
…………………………………………………………
…………………………………………………………
I found Max to be a very standard protagonist. Not bad, but also not particularly memorable. Duke is also not the greatest companion and these two needed much more development. Chloe as this obese, selfish cat is absolutely hilarious and only Snowball is funnier as that rabbit is the only truly original thing in this movie. The mix of cute and maniacal is of course hysterical and Kevin Hart did a really good job in his role. The voice cast here is strong, but only he really stood out. Gidget is likable, but somewhat one-note in her quest to win over Max, Sweetpea is way too underutilized, Tiberius is hilarious as a predator, prey-obsessed hawk and Snowball's henchmen were really good as well.
The Secret Life of Pets benefits from a terrific, very colorful animation. Its portrayal of New York is overly glamorized, but it was still beautiful to behold. The character designs are pretty good, but the film shines in the scenery of the city, especially at night and most especially in its trees. Autumn was a great choice and watching all those colorful trees was a feast for the eyes.
…………………………………………………………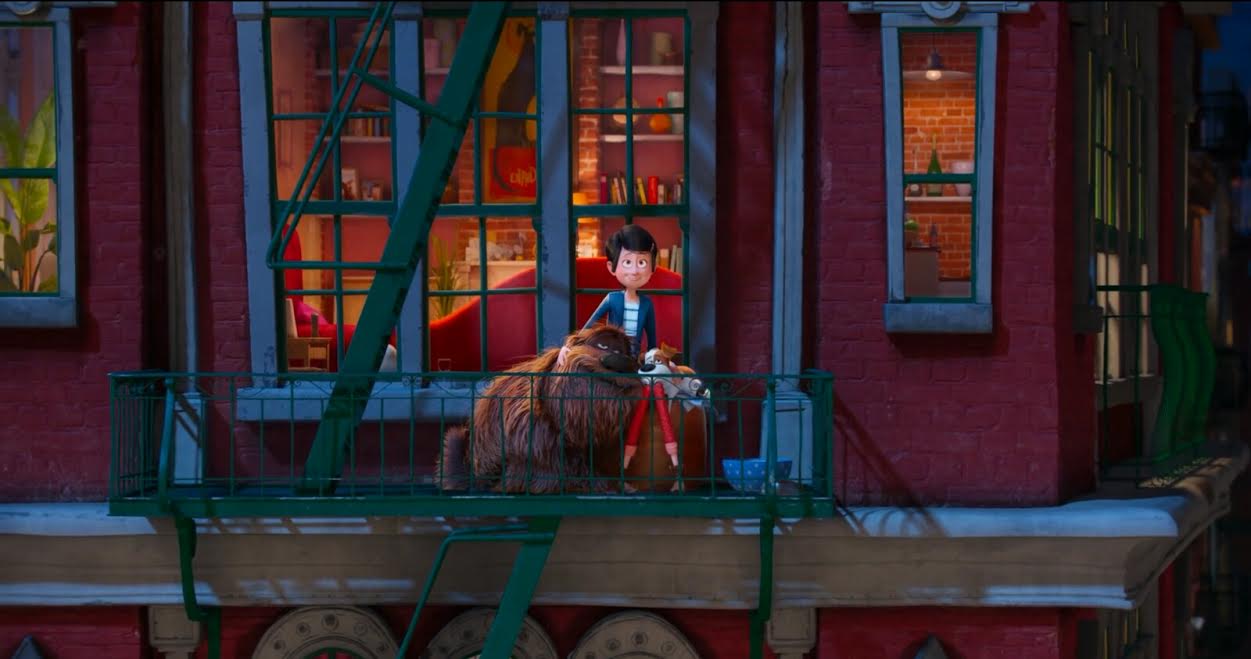 …………………………………………………………
But the film is a standard Illumination entry with an overemphasis on action and humor and nothing else. Not only is it rarely original, but it also never has any message in it whatsoever. Yes, it portrays respectfully pets and their owners, but as an owner myself, I was still disappointed as the emotion is so rare to be had here. The pacing is overly frenetic, the dialogue is uninspired and the film serves well as a mindless and fun comedy flick, but there isn't anything more to it unfortunately.
The Secret Life of Pets does have an exceptional beginning and ending, its animation is very pleasing and colorful and the humor is mostly very good, but the film is just mindless fun with emotion, messages and strong character development nowhere to be seen. It is fun to watch and sometimes hilarious, but overwhelming in action, too crazy in its third act and way too frenetic in pacing.
My Rating – 3
…………………………………………………………