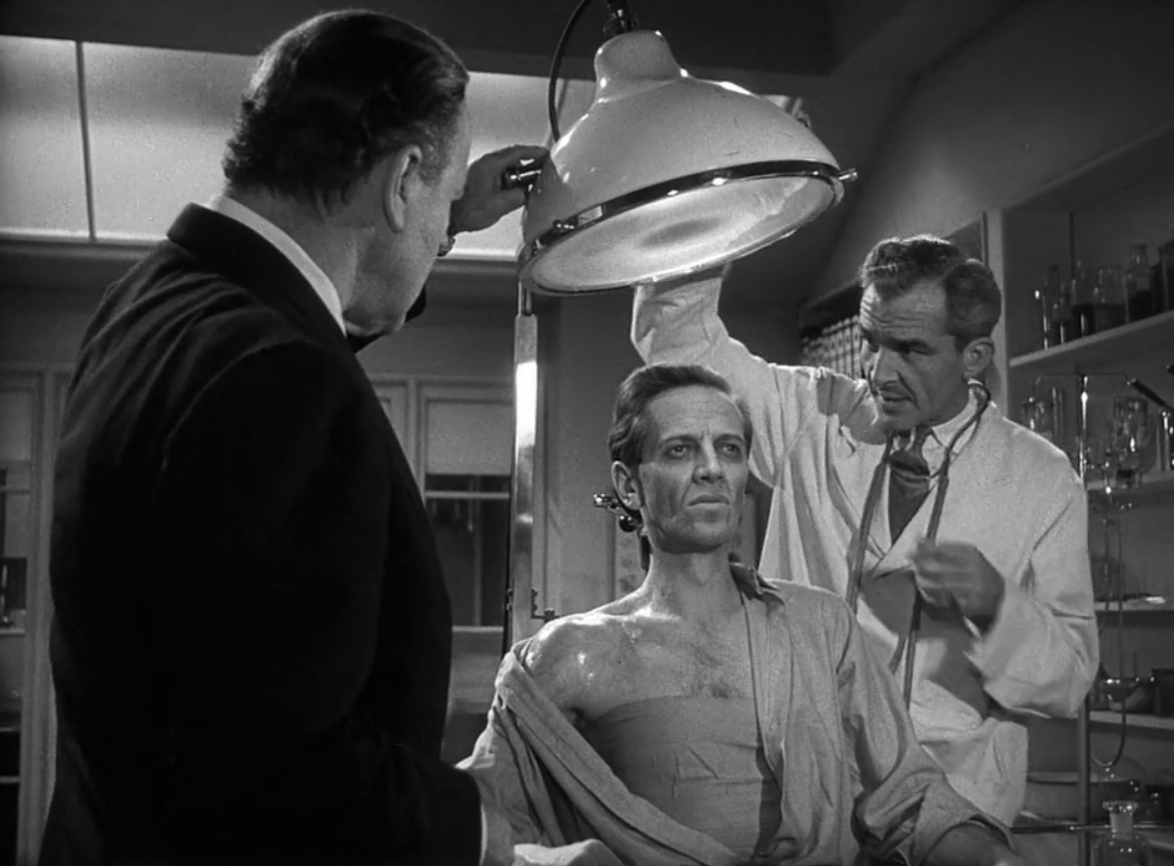 …………………………………………………
The Quatermass Xperiment Movie Review
The Quatermass Xperiment is a 1955 British science fiction horror film directed by Val Guest and starring Brian Donlevy. It is solid, but disappointing.
………………………………………………….
"Nobody ever wins a cold war"
………………………………………………….
………………………………………………….
The storyline is not all that original. It features an astronaut who comes back on Earth infected with an alien form and he starts killing people and animals too. Now it is a pretty effective, interesting film for its time, but now after 'Alien' it is nowhere near as exciting.
This film should be analyzed in two different areas: science fiction and horror. First off, as a horror film it is actually very competent. Not only is its score exceptional and pretty menacing tonally, but it also adds a lot to the overall creepy atmosphere of the film. The film sounds and also looks really well and the filming technique of a documentary worked in its favor quite a bit.
It also contains a couple of really graphic, quite disturbing for its time scenes and thus it is easy to see why it actually killed a 9-year-old boy in 1955 in the theatre. To me the best scene is the zoo one which is quite horrific actually and definitely unexpectedly violent. And I have to say that I really liked the infected man as he reminded me pleasantly of the monster in 'Frankenstein'. The scene with the girl also draws a similar parallel. The emotional connection is definitely strong here.
However, The Quatermass Xperiment fails as a science fiction film as it is just way too ridiculous in its story and particularly dialogue. I just could not take it seriously as a modern audience member. Some of the lines were silly and the film tried to be serious and realistic, but because the dialogue is so silly, it renders the entire film a blockbuster. And it was just never particularly fascinating in terms of storytelling.
………………………………………………….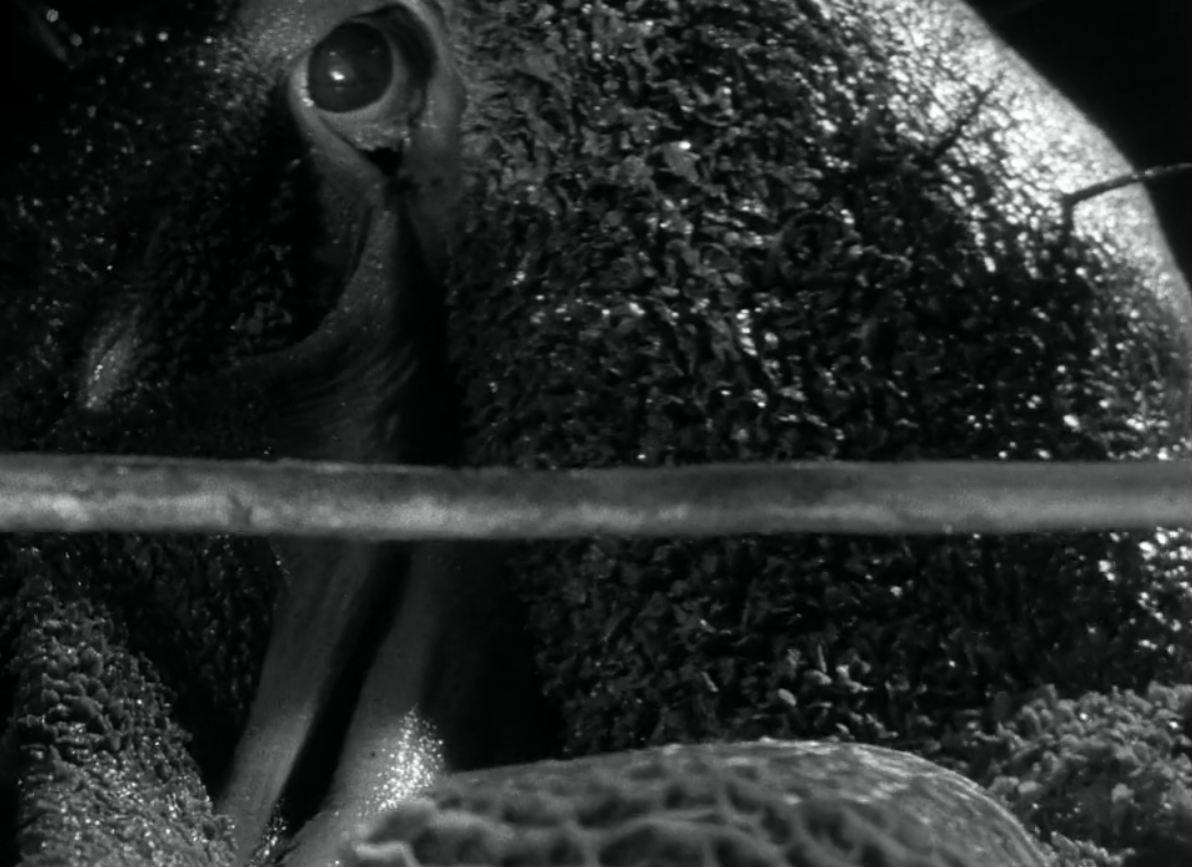 ………………………………………………….
Brian Donlevy is definitely quite memorable as the main character who is very grumpy and overly harsh and I liked that he was different than most SF protagonists. The inclusion of humor is definitely odd, but some parts did make me chuckle nonetheless. So the film is well made and overall quite solid, just not as good as I expected.
The Quatermass Xperiment is a solid, but very flawed sci-fi horror flick. As a horror film, it succeeds. The atmosphere is creepy, the film is so well shot in interesting documentary-like fashion and the score is particularly menacing. A couple of scenes are quite horrific for its time. But it fails as a science fiction tale as the tone is odd, the story is somewhat standard and the dialogue is frequently quite silly.
My Rating – 3.5