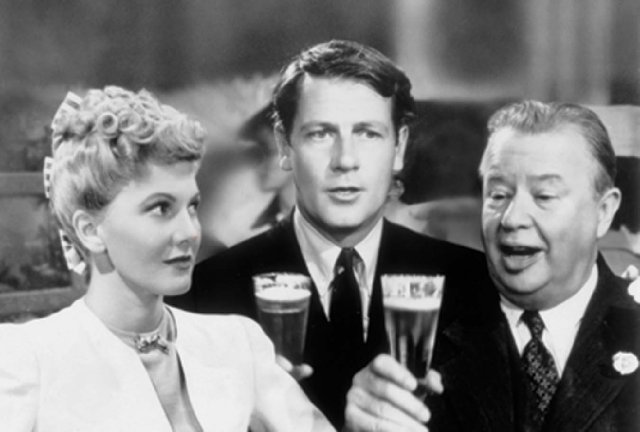 …………………………………………………
The More the Merrier Movie Review
The More the Merrier is a 1943 Oscar-nominated comedy starring Jean Arthur, Joel McCrea and Charles Coburn. It is interestingly a screwball comedy and although it took me some time to recognize that it is, the film definitely belongs to the subgenre which is very welcome and refreshing having in mind 1940s rarely featured those films.
………………………………………………….
"You've been shushing me for 22 months now.
You've shushed your last shush!"
………………………………………………….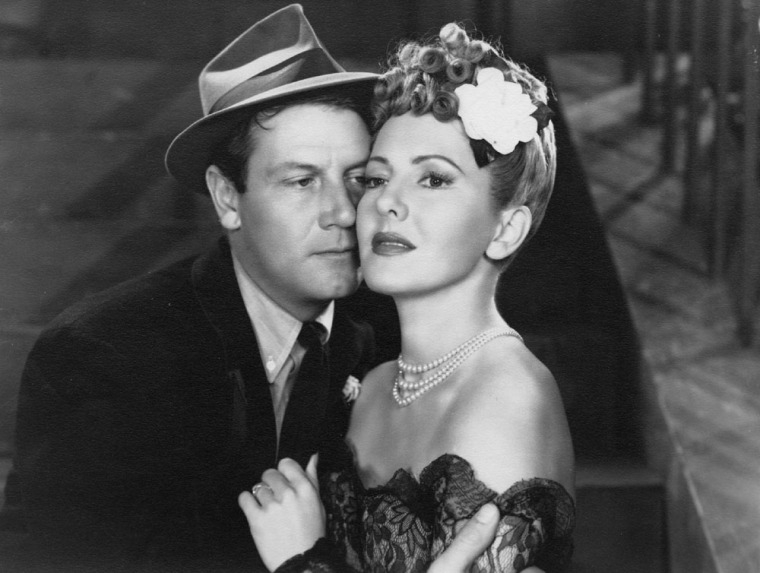 ………………………………………………….
The story is about Connie Milligan who takes in her apartment a roommate, an old and warm man named Benjamin Dingle who afterwards invites a young and handsome Joe Carter to the mix in order to introduce them to each other and of course hilarity ensues in a typical screwball manner. The story is very interesting because it incorporates housing problems during WW2 and it manages to make fun of those situations which is wonderful because the period from 1942 to 1945 is filled with serious war films or flat out propaganda movies making this one a pleasant surprise and some light fun.
However, the movie is very weird because it is very polarizing in its execution, especially in the humor department. The jokes are sometimes very dated, while at times very good and quite modern. The More the Merrier has a wonderful first act which is the strongest and it goes downhill from there with predictable ending filled with maybe too emotional approach. And the slapstick is the part of the humor which is not the greatest and some repeated phrases also definitely hurt the movie. It is the kind of humor that is beautiful of course, but because it is sometimes not well executed and it has typical plot progression, it cannot be compared to the much better screwball comedies of the thirties. Those are some major problems that affect it for sure, but it is such a charming, effervescent, spirited and overall fun film that it can be forgiven in the long run.
………………………………………………….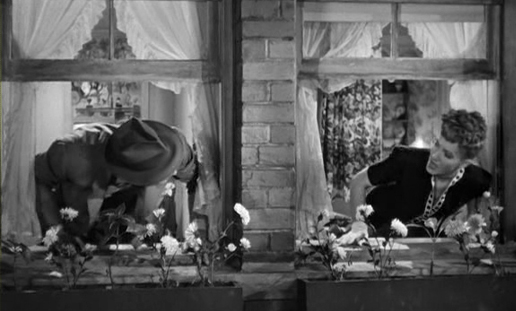 ………………………………………………….
The characterization here is simply wonderful. All of the characters are very likable and wonderfully developed which is evident in the sense that you feel you have just met them when it's over. And their chemistry, jokes and overall relationship with each other is beautifully executed and it can bring a smile to your face watching this strange, but lovable group together. The protagonist Connie is especially sweet and her character is such a charming and wonderfully flawed person that you easily get to love her.
The acting is magnificent, each and every performance is so good. Charles Coburn is phenomenal as Mr. Dingle, a character that is not easy to act and that could have easily been turned into too goofy persona, but he manages to make it work. Joel McCrea is also quite good and although he is not as good as the rest, he still serves his purpose and gives a respectable performance. But of course Jean Arthur is the star here, a standout and quite probably the very best thing about this movie. She is simply radiant, she glows every time she is on screen, she steals the scene and she gives a powerhouse performance. It is weird that the Academy honored Coburn whereas she is much better. Jean is beautiful, professional and charming and she shines in her wonderful lead role.
………………………………………………….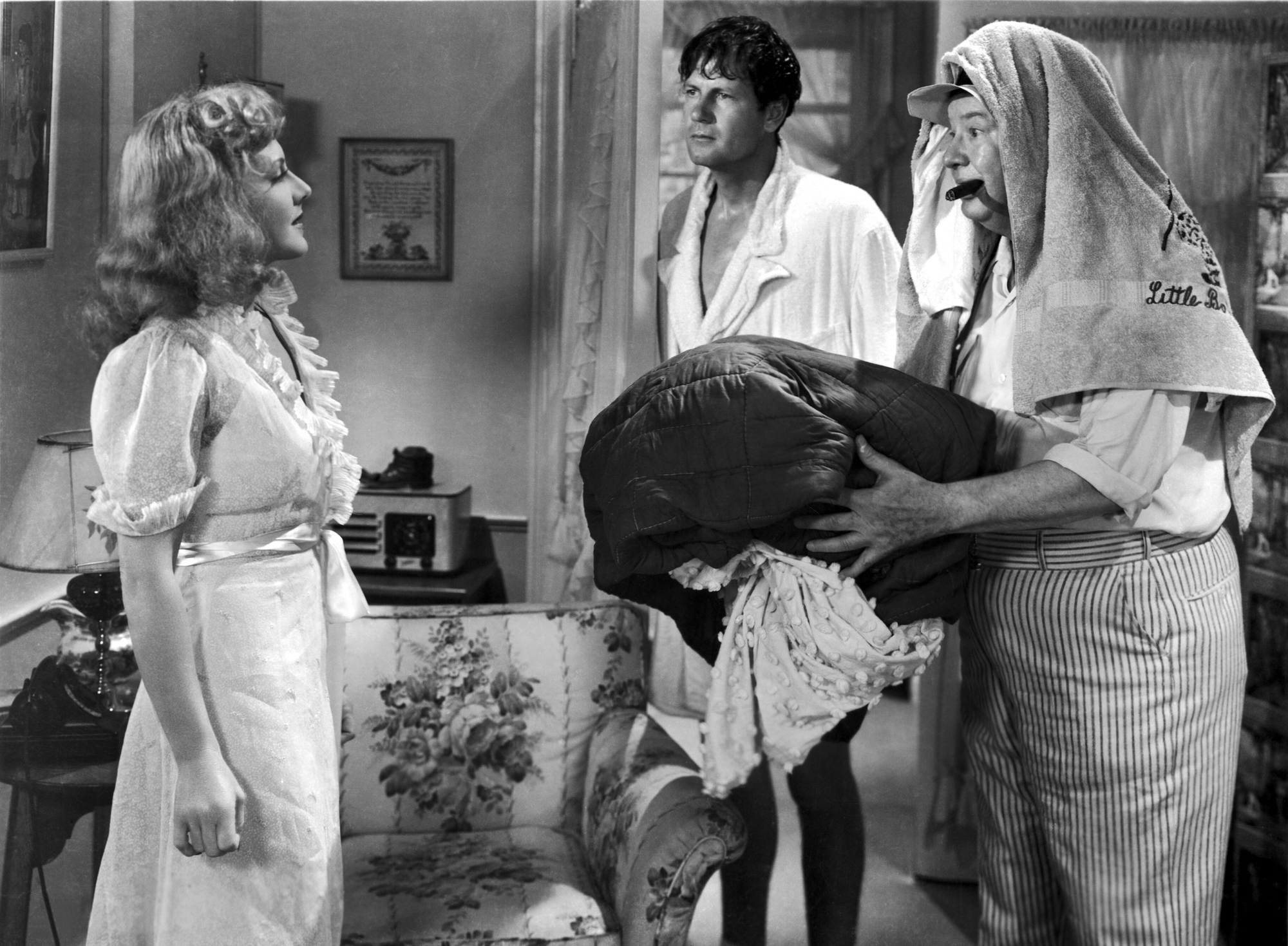 ………………………………………………….
The dialogue is mostly good, sometimes it's weak, but it is at times very well done. The direction from George Stevens is excellent as usual and the editing and pacing are superb which is rare for any movie. Yes, some of the slapstick sequences in the beginning are too prolonged, but it is overall a very well edited film which moves at a smooth pace and is never boring.
Although it is sometimes annoying, the ending is predictable and too emotional and the humor is hit-or-miss, but when it is good, it's very funny with some charming situations and lines. The characters are extremely likable and well developed, the story is fun and the acting is superb all around with Jean Arthur giving a powerhouse performance absolutely shining in her lead role. It is weird and at times quite polarizing, but The More the Merrier is mostly a good and above all entertaining film that is beautifully charming bringing a smile to your face and it is wonderful and refreshing to see a good screwball comedy from the forties.
My Rating – 4