……………………………………………………………………
The Magicians Season 1 Review
The Magicians is a 2016 fantasy television series based on the book of the same name by Lev Grossman. It is mostly a satisfying adaptation.
Let's first talk about the plot. I found the series to be of the similar quality to its source material which is a shame as I expected it to be better as I am not a fan of the book. But here the same formula is applied. We get a great first half and then we get a very mediocre second one. There are some major changes to be had here, but this is really mostly a faithful adaptation for better and for worse.
……………………………………………………………………
"Becoming me was the greatest creative project of my life"
……………………………………………………………………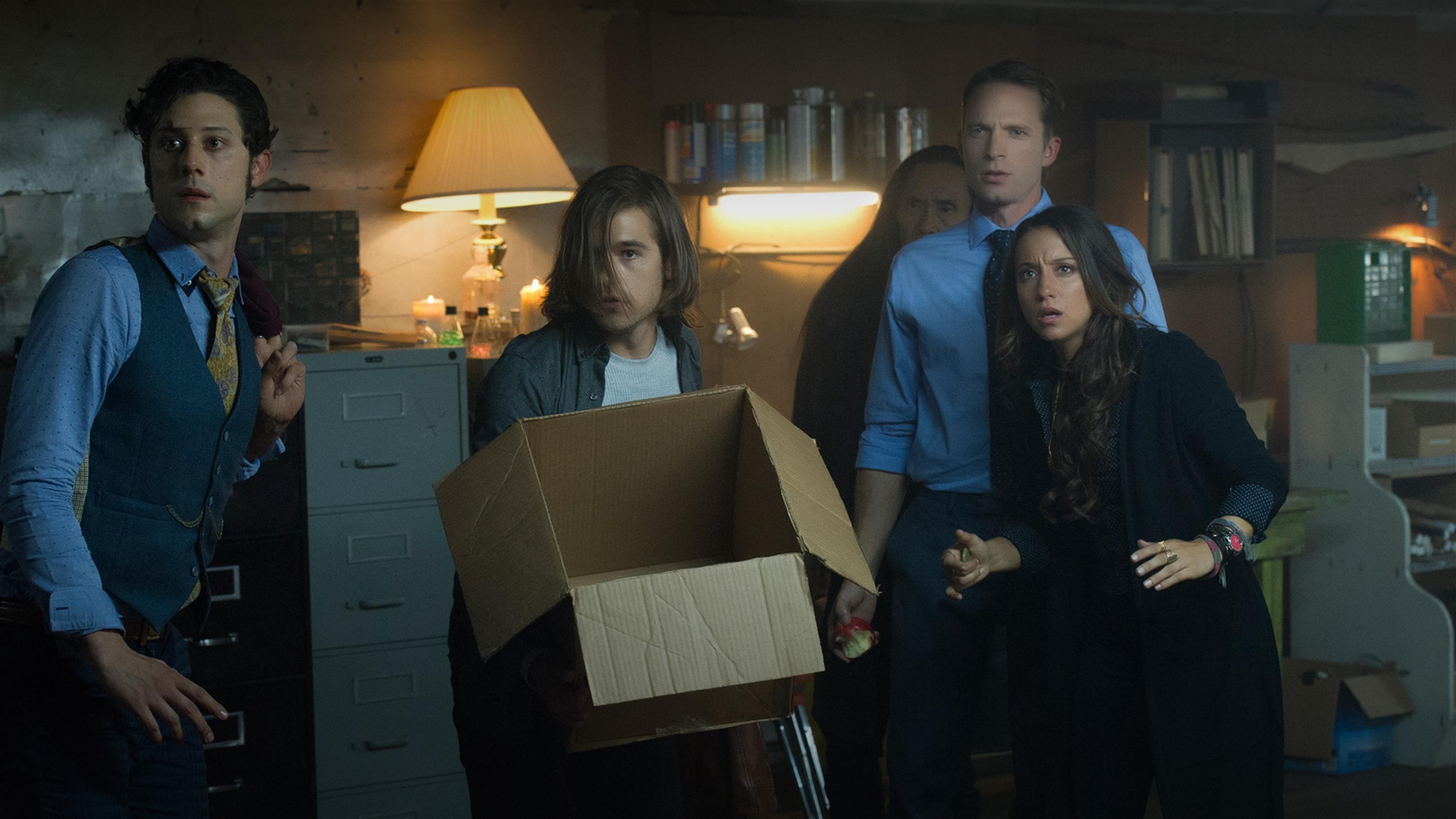 ……………………………………………………………………
I just loved the first couple of episodes and those were easily the highlights. Yes, the pace is rushed and I will talk about that later, but I loved the coziness of Brakebills and I found most of the characters to be satisfyingly portrayed. I loved the magic in the first half as it was exciting and very detailed and well explained. But as I said, the second half ruined all of that for me as the Fillory passages were expectedly annoying and mediocre. The violence was repulsive at times and the story just got too convoluted, underutilized and just disappointing.
Let's now talk about each and every character. Quentin is a good protagonist and I have to say that I liked him quite a bit. The stuff about him not being an expected hero was so great and refreshing for the genre, but I also liked his realistic nerdy personality and his interactions with all of the characters were very good. But I agree with everyone else – him cheating Alice was here stupid and unnecessary as this Quentin is not the Quentin from the book.
Speaking of Alice, well, she is a mixed bag, expectedly of course. At first, I really liked her and she got a great backstory and family drama, but later on she just became this whiny and annoying bitch and that was frustrating. Not to mention that she was very underdeveloped and almost forgotten in the Fillory scenes.
……………………………………………………………………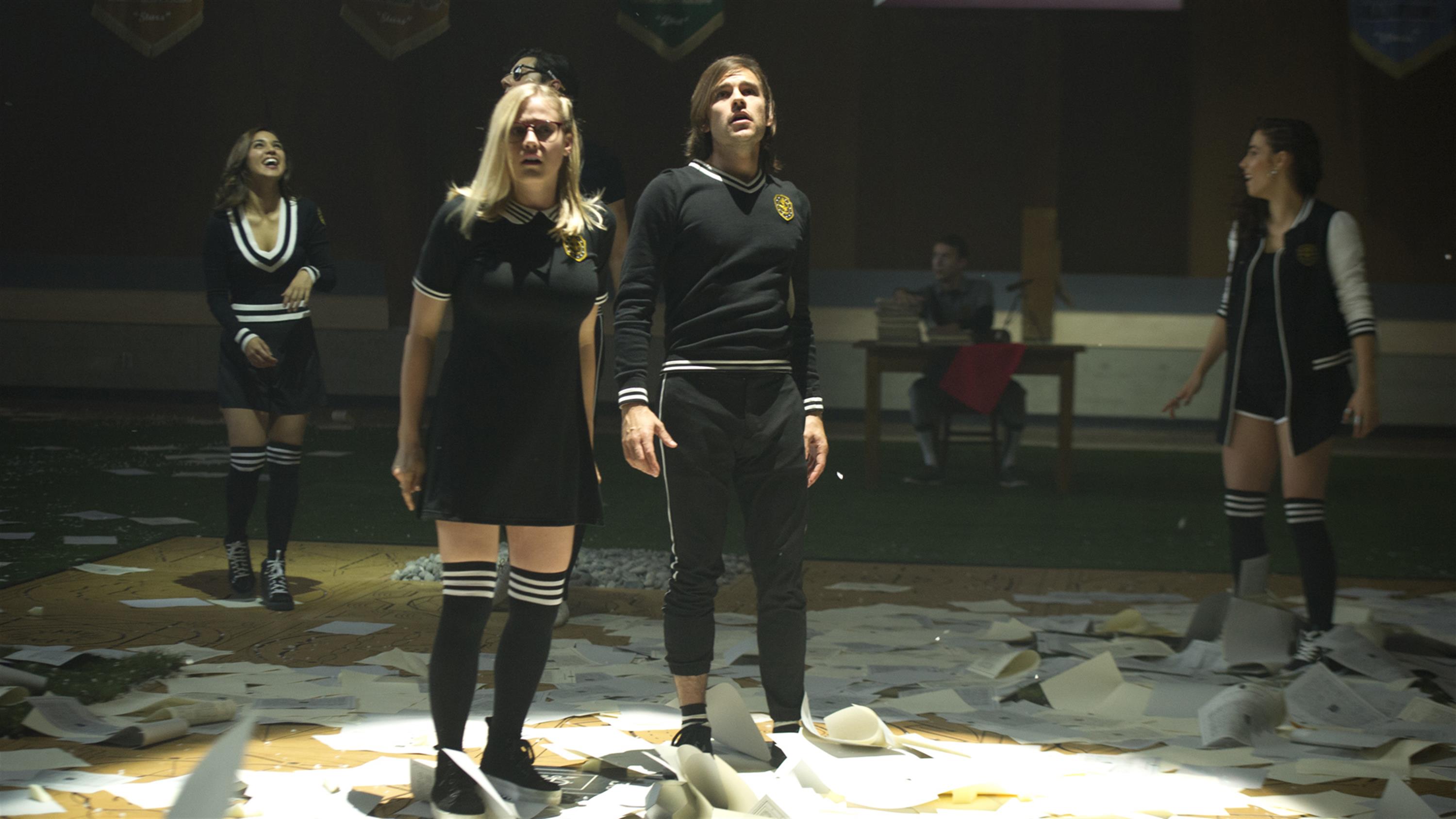 ……………………………………………………………………
Julia is interesting. Yes, some of her troubles felt unnecessary (the rape was highly redundant and frustrating) and her story got a bit repetitive, but it was still a very interesting storyline as we followed her adapt to the different types of magic and all the different, dangerous magicians. Her descent into madness was well portrayed and having magic feel like drugs was a nice touch.
Eliot is a gay stereotype, that's for sure. However, he is still probably the most fascinating character here and that was very interesting to witness as he was at first just a funny sidekick. But he really grew in the later episodes and his doomed relationship was heartbreaking and so dramatic as it was disastrous, but still his first true relationship which is why it hurt so much and it led to a great development for him. Margo is quite funny and their extremely unhealthy relationship is also very interesting.
Penny is so much better here than in the book. Here he is Indian and he is turned into an awesome, very handsome and arrogant guy. And although one-note, his character is still very good and the relationship between him and Quentin is a lot of fun.
Kady is typical and forgettable. Dean Fogg is pointless and way too weak for a headmaster which was just ridiculous to me. Eliza/Jane Chatwin is intriguing, but underdeveloped as is everything about Fillory. Richard was a good man for Julia at the time and The Beast is phenomenal. Yes, the villain here is so intimidating, so dangerous and even creepy at times that I really liked him and found him to be one of the better villains in the fantasy genre, so good.
……………………………………………………………………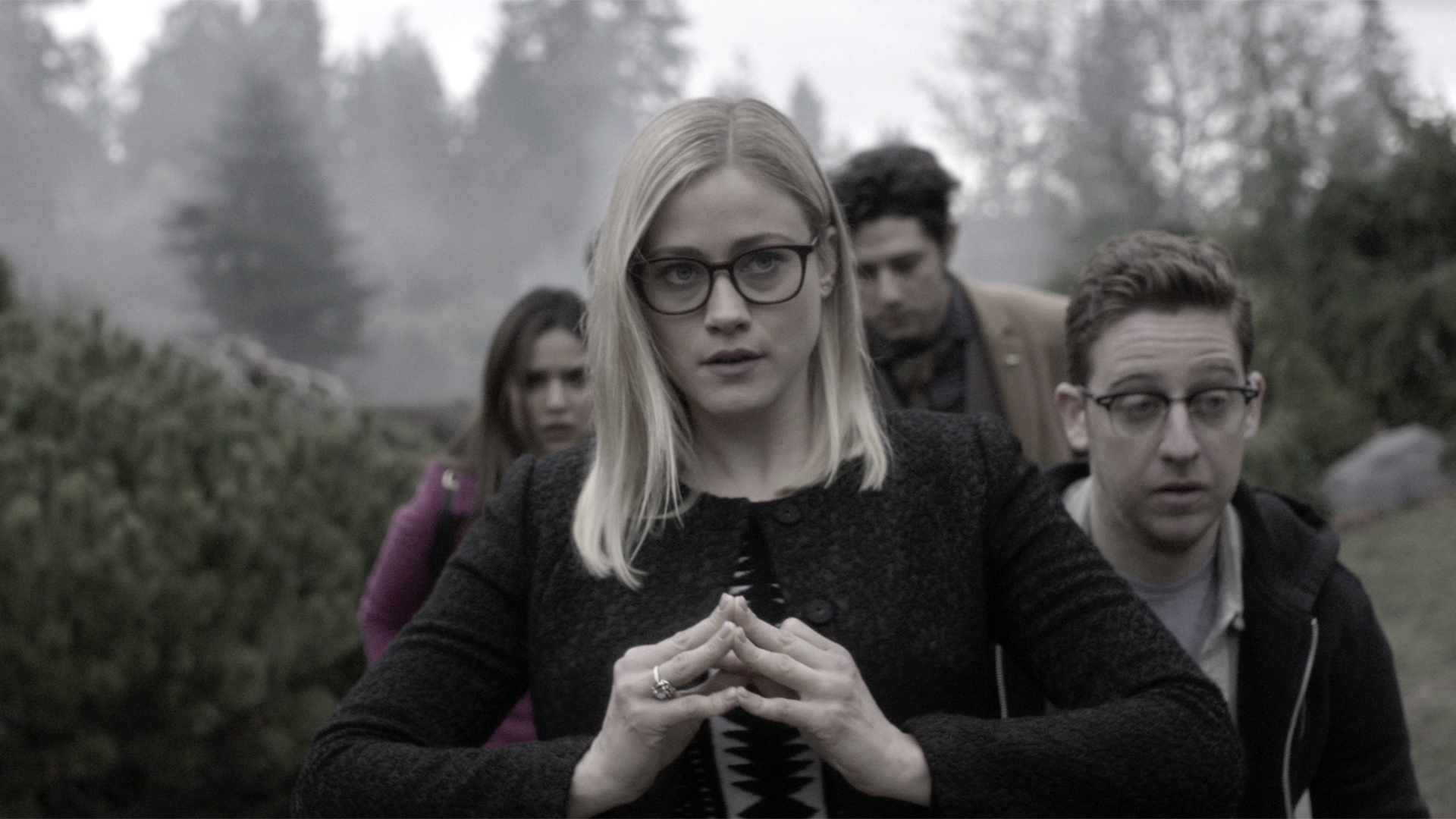 ……………………………………………………………………
As I said, Fillory was disappointing both visually and plotwise. The pacing is so rushed, incredibly so! Wow, never have I seen a show that is this abrupt and ridiculously fast. The first episode itself featured The Beast and the entire first book is disposed of in this first season. Yes, the season has thirteen episodes of which each is forty minutes long, but that was still not nearly enough for this big story to unfold. It should have been split into two seasons and it would have led to a much better plot and character development.
The score is okay, but the scenery I really liked, especially Brakebills which was so great. The special effects were mostly fantastic and some even looked too good for a TV show. The violence was awful, it was at first bearable, but it eventually turned to some unbearable graphic images in the second half and it is the worst thing about this show. The emotion is there, but unfortunately not enough as most episodes are too cold. The character interactions and relationships are satisfying, but abrupt as is everything else here. And although it starts off better than the book, the second half is even worse than the very weak one from the source material leading to a pretty much same experience to me in terms of the quality and appeal.
The Magicians Season 1 starts off really good, the characters are well developed, their interactions and relationships are mostly superb and the effects are great, but the second half is so mediocre with everything about Fillory being either annoying or just dull. The pacing is also extremely rushed and abrupt leading to mostly a good adaptation for better and for worse.
……………………………………………………………………
Worst Episodes: Homecoming, Thirty-Nine Graves and Have You Brought Me Little Cakes.
Best Episodes: Unauthorized Magic, Consequences of Advanced Spellcasting and Mendings, Major and Minor.
……………………………………………………………………
My Rating – 3.3
……………………………………………………………………