……………………………………………………..
Review of 'The Magicians' by Lev Grossman
The Magicians is a 2009 fantasy novel written by Lev Grossman. It received critical acclaim, but to me it is a very uneven work with a great first half and a mediocre second one.
……………………………………………………..
"For just one second, look at your life and see how perfect it is.
Stop looking for the next secret door that is going to lead you to your real life.
Stop waiting. This is it: there's nothing else.
It's here, and you'd better decide to enjoy it or you're going to be miserable wherever you go,
for the rest of your life, forever"
……………………………………………………..
It follows Quentin who attends a college of magic in New York. This book is basically a darker version of Harry Potter and while that is intriguing in and of itself, I still found its very negative references towards the aforementioned book series very offensive. As for its mature tone, it is a two-edged sword. On the one hand, I loved that it led to a strong characterization and a more personal approach, even touching on various issues with depression being the most prominent one. But on the other hand, its sexual overtones killed it for me. And that was of course present in the second, infinitely inferior part of the novel and it ruined the experience for me. You not only get sexually charged teenagers, sex scenes and adultery, but you also get some clearly unnecessary moments with animal sex anatomy and the orgy of many of its character being the worst offenders here.
Now let's talk about the characters. They are all very well developed, but are unfortunately a mixed bag in terms of appeal. Some are quite likable, but others are so annoying and even unlikable. Quentin is a solid protagonist. I liked his character as he was quite realistically depicted and I overall did not have a problem with him. But I've had a big problem with Janet. She is such a stupid female archetype that is just there to be attractive and stir problems in the relationship of the main couple. I liked Alice to some point. She was interesting and endearing at first, but she became much more unlikable as the plot progressed and I know that was the point, to show their doomed relationship, but both of them (and especially her) became so unlikable that I honestly didn't care much for her death when it came near the end, though I found it to be admirable in terms of guts.
Eliot's character kind of went nowhere and Josh is also fairly underused. As for Penny, he was interesting and his arguments with Quentin were some of the highlights of the book, but even he did not go anywhere unfortunately. As for the professors, they are all forgettable. And the various creatures the team encounters are also quite mediocre and do not stick in the mind.
……………………………………………………..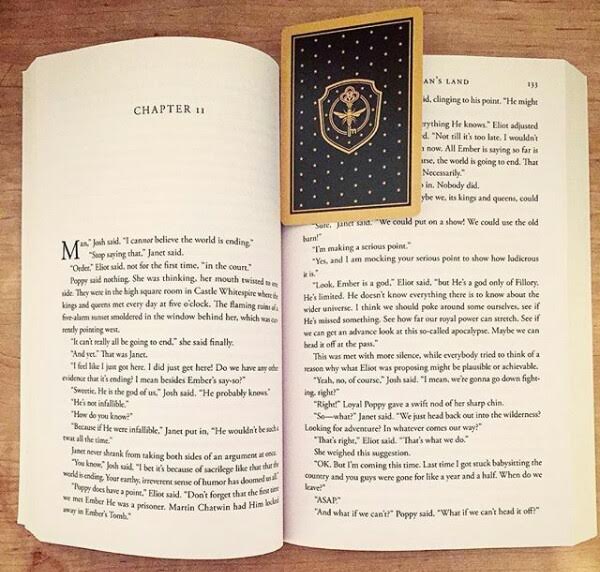 ……………………………………………………..
I've had a big problem with the fantasy elements in The Magicians. I liked the approach of magic being extremely difficult and frustrating to learn. That was much more mature and sophisticated on the part of the writer. And I also really liked everything in the first part of the story. But everything that came afterwards was very disappointing as the creatures are boring and the book kind of went too much into Narnia-like territory. That is the main issue here – its unoriginality. The Magicians is so unoriginal in its fantasy elements. It is somewhat authentic in its approach, but even that more mature tone and serious themes Harry Potter already did which this author clearly did not comprehend and is too dismissive of that work. But the fantasy here is basically a HP rip-off and mostly a Narnia rip-off as the entire second half is basically a Narnia storyline, albeit an inferior one. And I really disliked some fantasy elements here with the flying in particular being so ridiculous in nature and it also felt like a big detour.
The Magicians is quite a middling effort in terms of its writing. I never really found Lev Grossman's writing style to be enjoyable to be honest. He writes in a typically too modern and overly simplistic fashion and I found the use of curse and derogatory words quite annoying. But what is the biggest problem here is that the novel lacks the meticulous approach as the details are nowhere to be found. The descriptive passages are so lacking and are just abrupt in nature and I've always had the feeling that the author himself really dislikes this genre. And I was angry because of that for why did he write a fantasy work is he's so clearly dismissive of the entire genre?! That was so frustrating to witness.
……………………………………………………..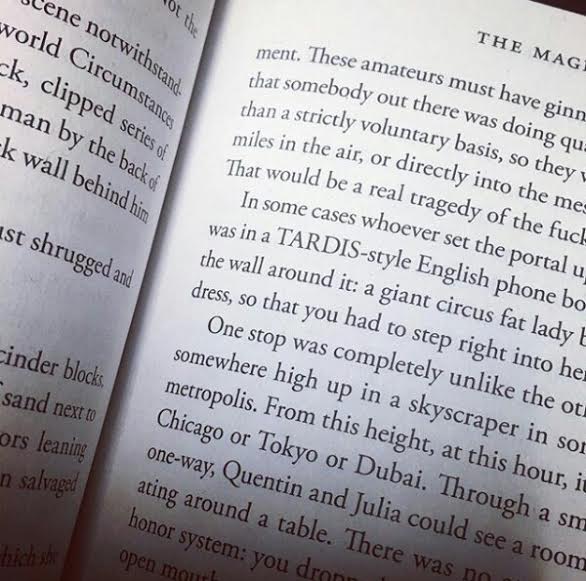 ……………………………………………………..
The beginning and ending were rushed, but I have to say that the entire first part with the first hundred or so pages I really, really liked as I found the characters and their relationships to be really well developed and some of the themes as well as some plot points were quite intriguing with The Beast in particular being the highlight. The Magicians' pacing is all over the place and is uneven as the entire book is. It is slower and somewhat deliberately paced at first and it then went into too action oriented and rushed territory. I disliked the action and war elements here quite a bit as those were the most boring parts of an otherwise involving novel. But even though it has all of those flaws that I've mentioned, the book is still a solid read owing to an entertaining plot and well developed characters.
The Magicians is a very flawed, albeit engaging novel. Its first half is great and so interesting, but the second half ruins it for me with too much boring action and an unfortunate emphasis on sex. The book has some sophisticated themes and really well developed characters, but some of those characters lack appeal, the pacing and the overall quality of the work is uneven and the writing is certainly not great with the writer also being too dismissive of the entire fantasy genre.
My Rating – 3.4
……………………………………………………..