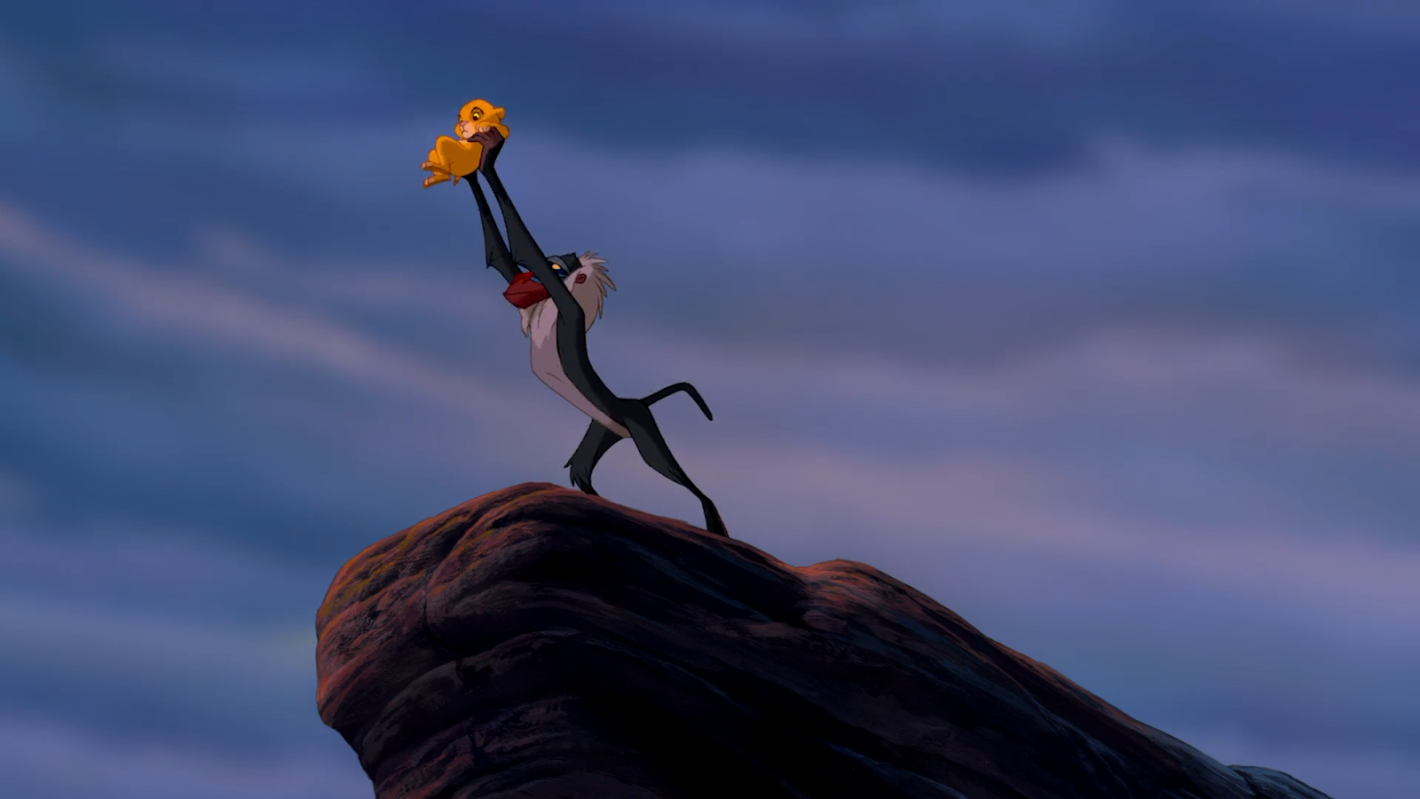 …………………………………………………………………..
The Lion King Movie Review
The Lion King is a 1994 animated musical comedy drama film directed by Rob Minkoff. It is the 32nd entry in the Disney canon and one of their better, if not best efforts.
The plot here is very interesting. It is basically a modern retelling of Hamlet, but the one set in Africa and major characters are all lions. So, the story itself is naturally not original because it is the same as Hamlet, but the mix of the setting, characters and the plot is definitely authentic and I have to say that the execution of said premise is also admirable.
…………………………………………………………………..
"Oh yes, the past can hurt. But from the way I see it,
you can either run from it, or learn from it"
…………………………………………………………………..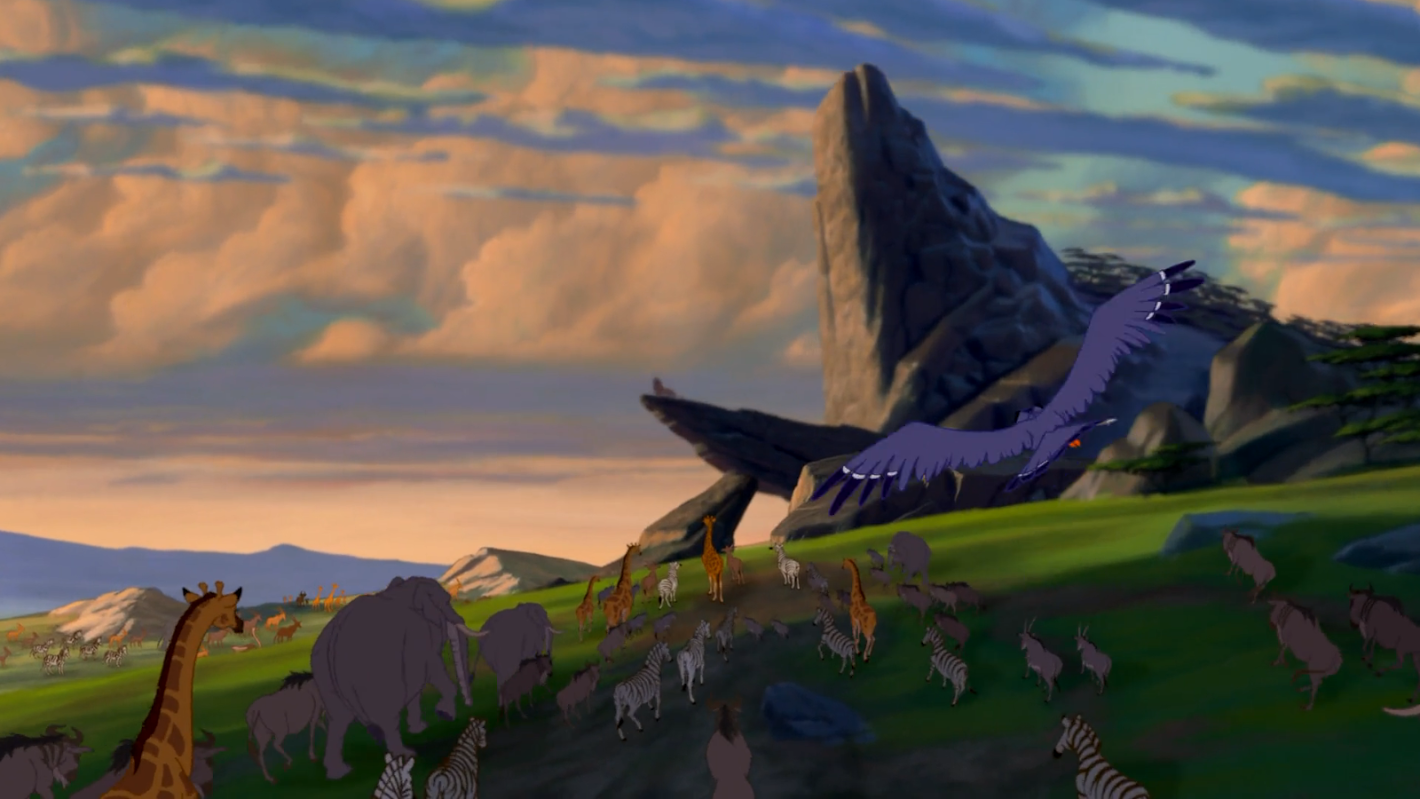 …………………………………………………………………..
Let's talk about that beginning. I will talk even more in-depth later on in the soundtrack section, but now I'll just say that it is not only Disney's best beginning sequence, but also to me probably the finest opening scene of any film of all time. It is that spectacular! Watching those animals come to Pride Rock to see the newborn, future king was just epic, gorgeously animated, accompanied by a perfect song and it's just impeccable on every level.
It is the shame that the rest of the movie never reached that quality. Don't get me wrong, it is a very good movie, but far from great owing to some very obvious problems, but more on that later. I liked all of those earlier scenes as they were great build-up and yes, the death scene is shocking, brutal, effective and oh so unforgettable. It is one of the most mature moments ever in a Disney film.
I really liked the mystical elements introduced in the second half, the conflict was great and the third act is really well done. But the romance doesn't work and the humor takes over too much of what has before been an inarguably very serious movie.
…………………………………………………………………..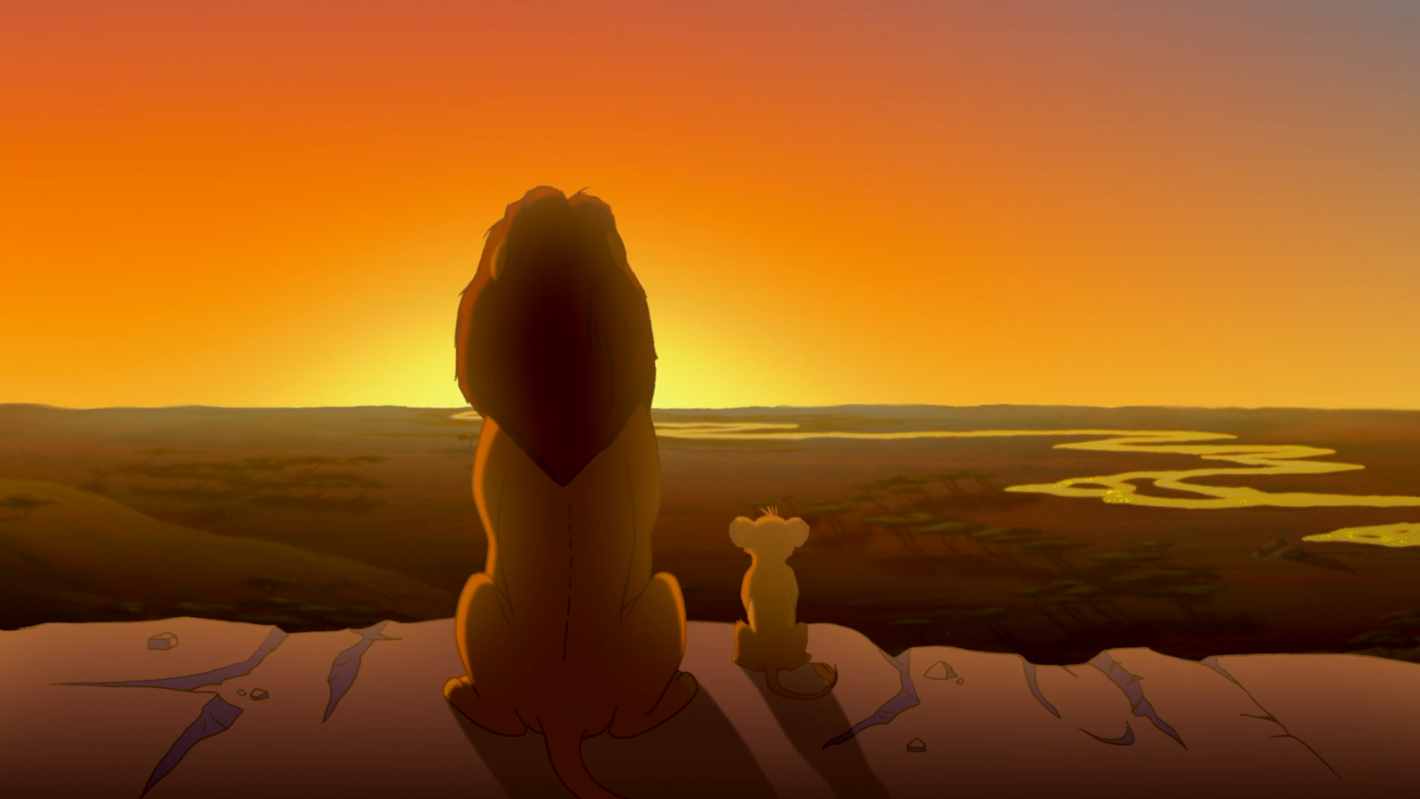 …………………………………………………………………..
The Lion King features some pretty good characterization. All of the characters here are really well defined. Simba is great as an adult and watching him face his past was done in a mature, emotional and dramatic way. He has a great arc. However, him as a kid I thoroughly disliked. I just found him to be an annoying brat of a cub and he quite frankly got on my nerves. Thankfully, he became much more likable once he grew up.
Nala is pretty solid and she is a well realized, mostly likable female character. But the relationship between the two is so problematic and now is the perfect time to talk about that. First off, their eventual romance is so rushed and it is evidently shoehorn into the movie for those who like some romance in their movies. But it just doesn't belong and this is the Disney movie that thoroughly did not need any of it. But an even bigger problem lies in the nature of their relationship. Let's just say it ain't pleasant. They started off as friends during childhood and, once mature, they suddenly developed romantic feelings for each other?! That is just so wrong, underdeveloped and not the brightest idea on the part of the filmmakers, that's for sure.
…………………………………………………………………..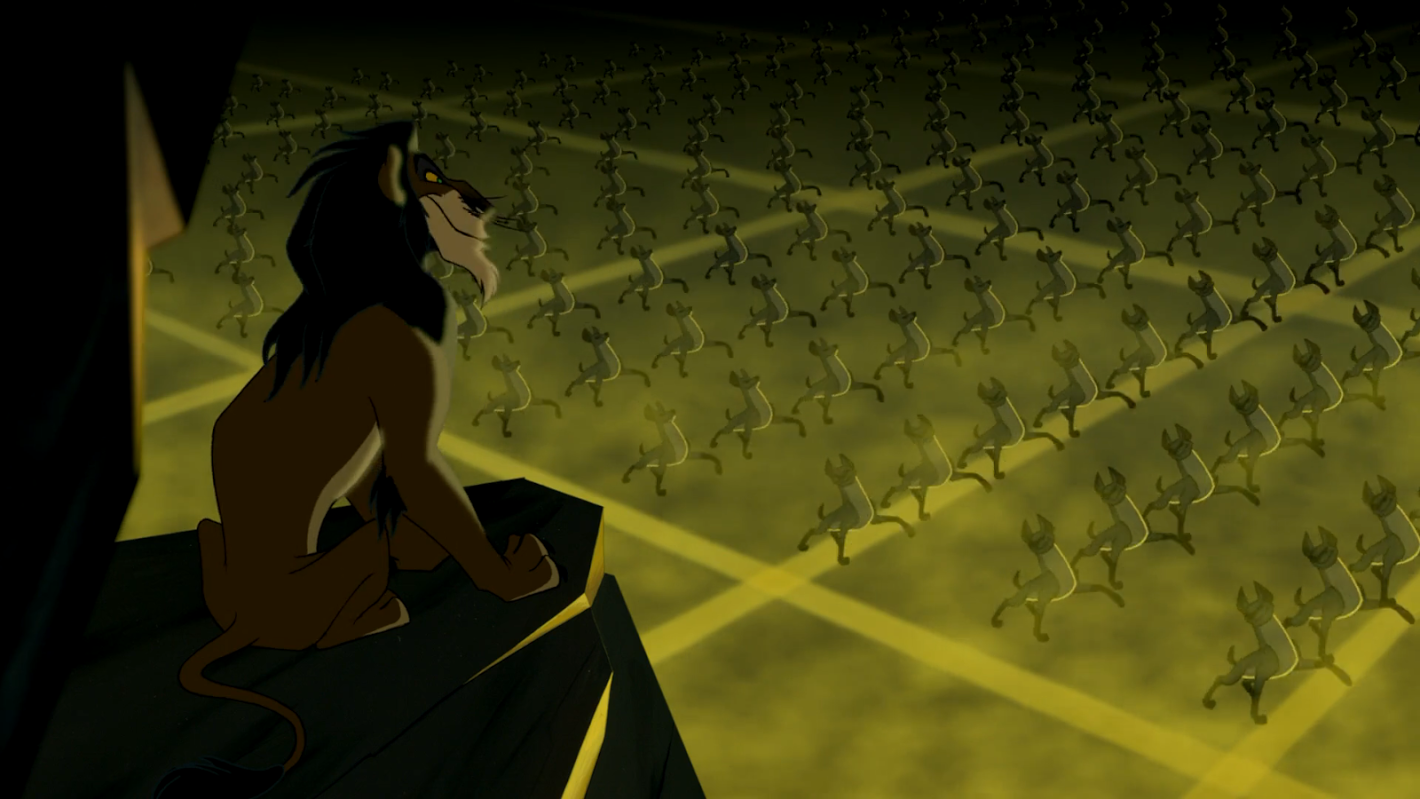 …………………………………………………………………..
Mufasa is a great father figure to Simba and their relationship is awesome. I loved how warm, yet imposing he was and it was a great mix in his personality. The ghost sequence is amazing and so emotionally investing. And of course his death was tragic.
Scar is a difficult character. On the one hand, he is responsible for his brother's death which makes him one of the most brutal Disney villains. But on the other hand, he is utterly stupid. This is probably my biggest flaw in this movie – after killing Mufasa, he talked to Simba and told him to run away and then ordered hyenas to kill him. Him not wanting to have blood on his hands and do the hard work is a stupid argument as he himself killed his brother in the previous scene. And I get that they needed to make Simba think that he is responsible and it's done for the plot's sake, but that still doesn't justify the high levels of stupidity expressed here. And he destroyed Pride Rock which was another stupid movie. Another thing that bothered me are his overly effeminate mannerisms as that is a clichéd approach to Disney villains. But what I liked was his sense of humor which was dark and amusing and I liked that he was smart in planning leading to a very troublesome villain that is at times simply great while at other times being quite stupid.
…………………………………………………………………..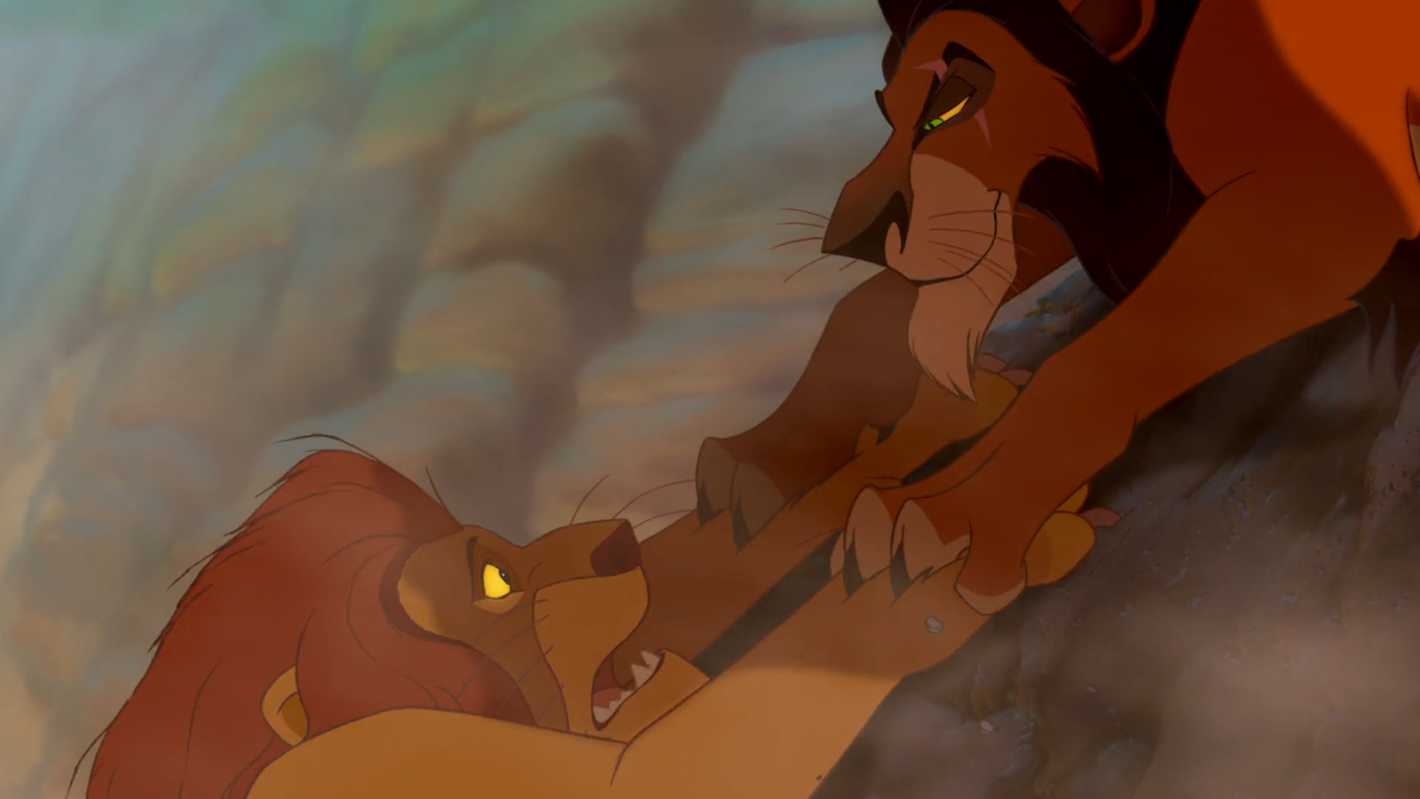 …………………………………………………………………..
Shenzi, Banzai and Ed are very solid henchmen, sometimes funny and sometimes quite dangerous. And I liked that they killed and ate Scar which is very mature for a Disney film, albeit (thankfully) never shown. Zazu is somewhat annoying, but suits the plot and leads to some great interactions with the rest of the characters. Rafiki I just loved. He is one of the best aspects of the movie. He is mysterious and almost mystical and I just really enjoyed all of his scenes. A shaman character so perfectly utilized here.
Timon and Pumbaa are admittedly very funny, energetic and such a great, fun and amusing duo for sure. Their care for Simba is sweet and their relationship is great. But again they are the problem here. Them arriving on the scene meant a huge shift in tone from dark and serious to comedic and goofy and that was oddly achieved. Also, for a movie that is very timeless otherwise, these two aren't as they are the products of their time with their various movie references and that was so disappointing to witness, the same problem that 'Aladdin' shares.
…………………………………………………………………..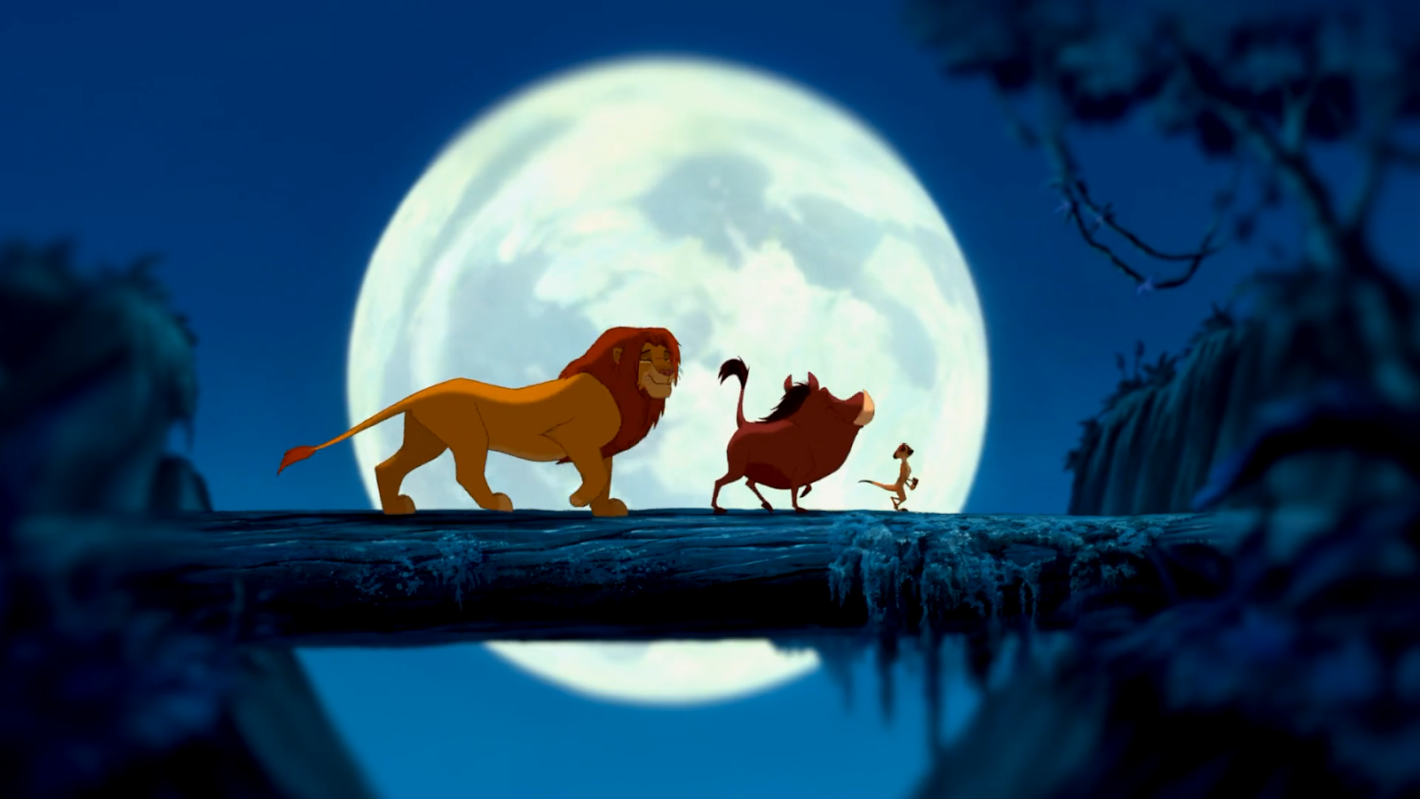 …………………………………………………………………..
The animation is very good. I wouldn't call it artistic as there are rare brilliant parts here, but it looks very polished, very pleasant and mostly masterfully done. The character design is quite good and they move in a realistic manner, the backgrounds are excellent and Pride Rock is such a great animated place, iconic to this point. The film truly does have some solid set pieces and a greatly utilized setting.
The Lion King's soundtrack is one of the best ever for Disney because it has just five songs in it and all of them are good. Some more so than others, but most are even great. This movie again makes the mistake of having too many songs in the first half and almost none in the second one. But at least the songs are great.
…………………………………………………………………..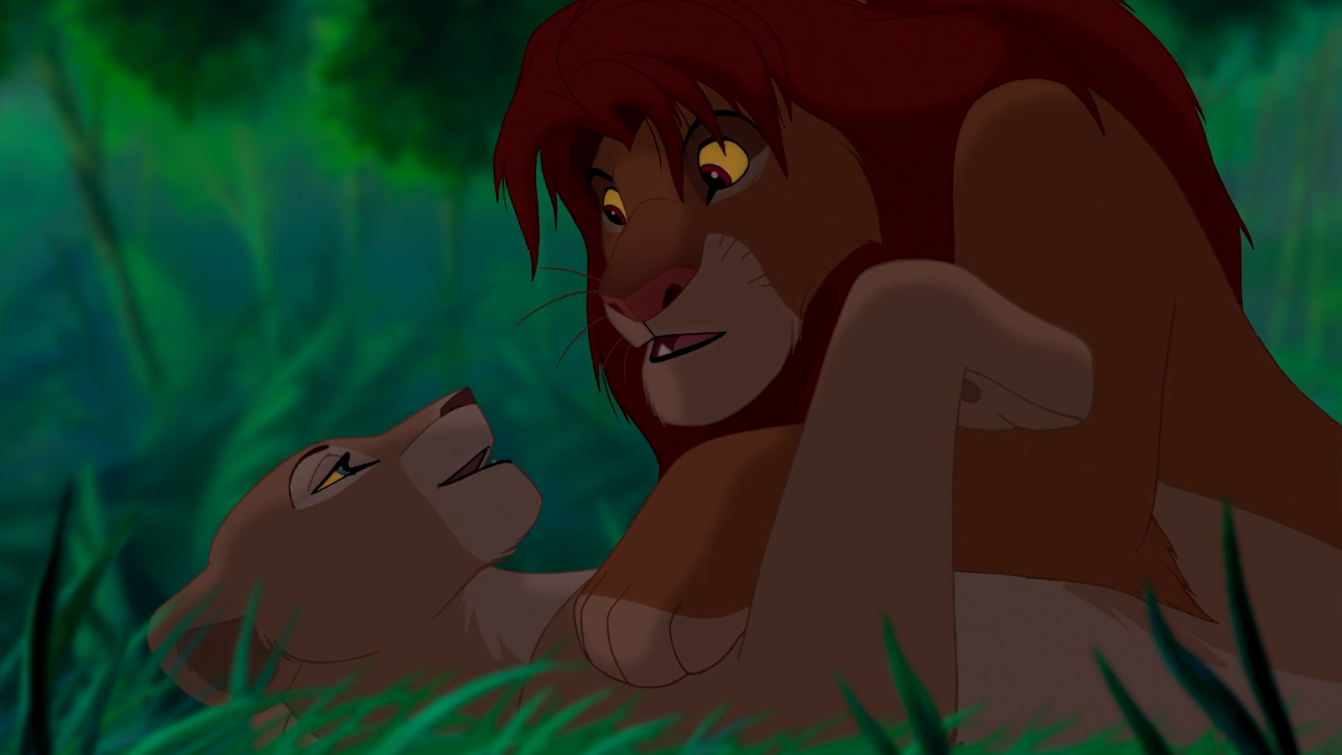 …………………………………………………………………..
Hakuna Matata is my least favorite of the bunch. I frankly even dislike this song to some degree as it is very annoying in tune, too simplistic and repetitive. But it does establish the characters of Timon and Pumbaa very effectively. I Just Can't Wait to Be King lacks in terms of the lyrics and singing, but in terms of the tune and score, it's terrific and so catchy and fun.
Be Prepared is such a superb villain song and probably the finest Disney villain song. It is menacing in tone and visuals which are so memorable, the lyrics are great, it is important in terms of storytelling, it is very catchy and so well sung. Can You Feel the Love Tonight is a classic. Yes, Elton John's version is better, but the one in the movie is pretty good too. I am not a fan of this particular plot development, but the scene itself is very memorable and well executed, the song is greatly romantic and it is unforgettable.
…………………………………………………………………..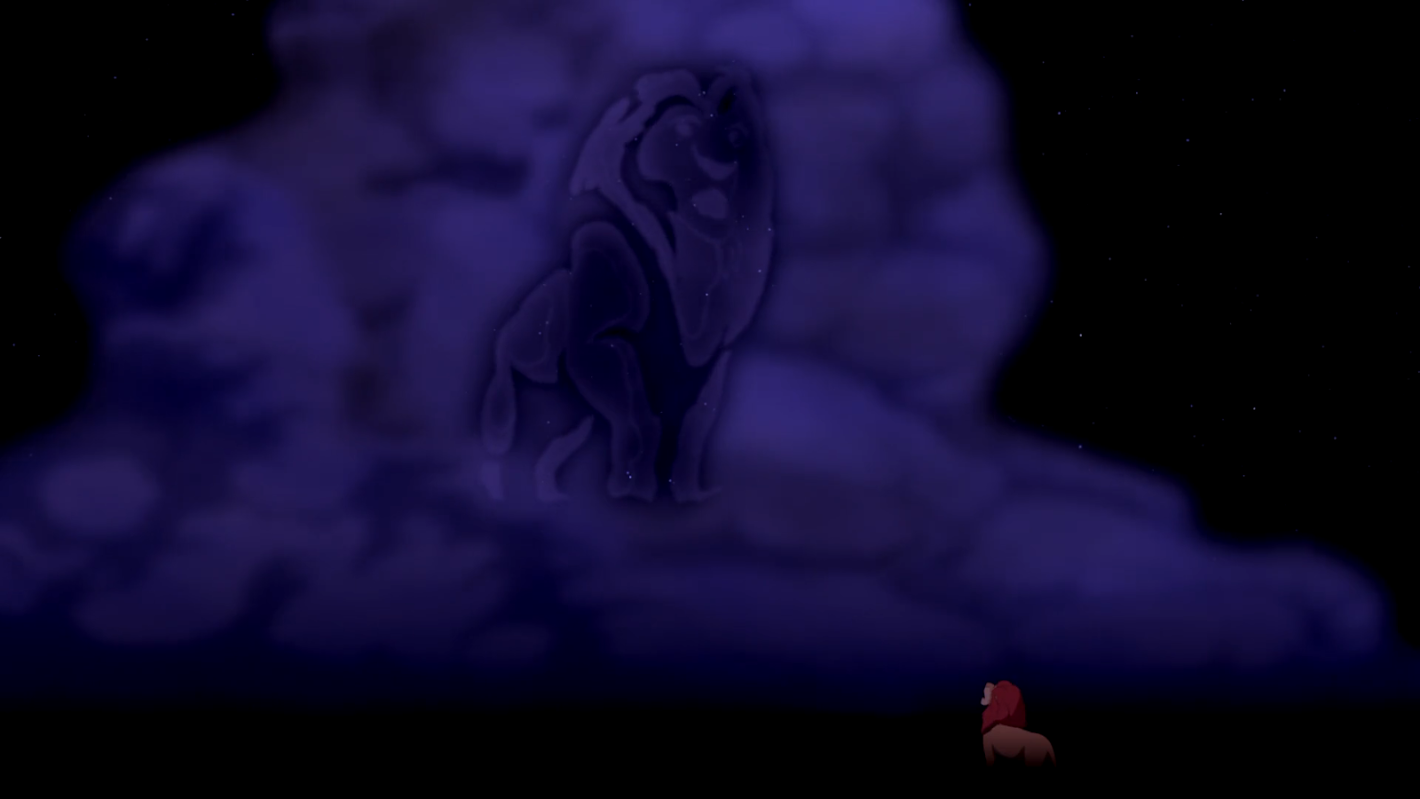 …………………………………………………………………..
And of course the best song is Circle of Life, regarded by many to be the best Disney song ever. Although I don't share that sentiment myself, I still admire the heck out of this song. It is perfectly written with some really poetic lyrics, again that whole sequence is a miraculous one, the singing is great and the chorus is breathtaking, so catchy while also being epic in tone which suits the overall tone of the movie. So phenomenally done and a masterpiece by all means.
The Lion King has some very memorable imagery as I said before and it is a very well directed and very well edited movie. Its pacing is very good and it never feels rushed or dragged which is commendable. I have to talk about the score now. I just love this score so much! It might be even better than the songs which says a lot. It is to me the finest score ever composed for a Disney feature which again is hugely telling. King of Pride Rock is one brilliant piece of music. That theme is so majestic and grand in tone, simultaneously being emotional and fittingly dignifying for a lion. It is the theme that I listen to constantly and I admire it immensely. The ending is amazing just because of it alone.
…………………………………………………………………..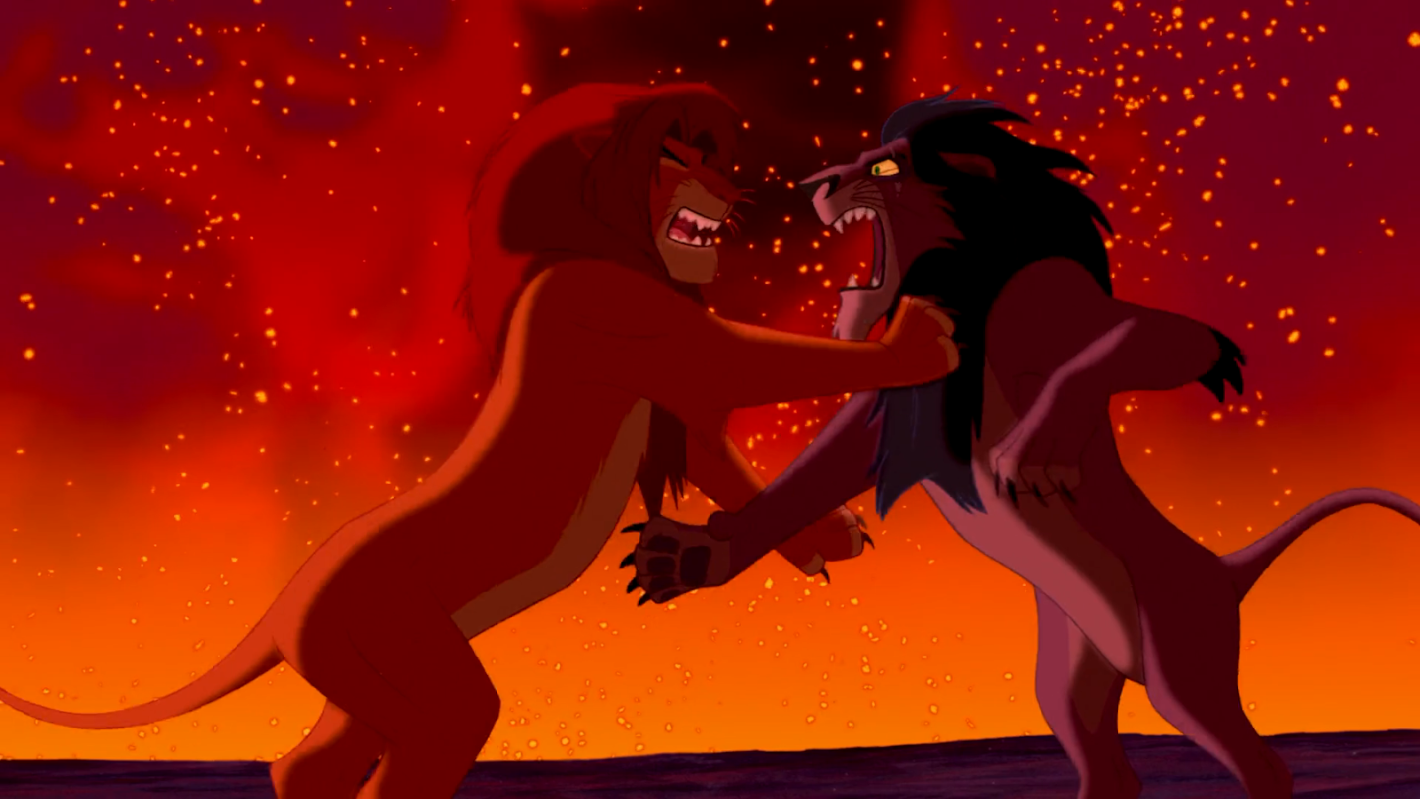 …………………………………………………………………..
The tone is not well mixed and I have to say that it did not need most of the humor. Some humor is great, but some isn't with the topical references being annoying. The action is very well executed and again majestic. The dialogue is mostly pretty good. The film is mostly realistic and impressively serious in tone. It is also emotionally powerful and sometimes quite moving. In the end, The Lion King isn't one of my favorite Disney movies as it is pretty flawed, but its quality cannot be underestimated and it is near the top of my list.
Epic, majestic and powerful, The Lion King is also impressively mature and certainly quite authentic. It is so well animated, very well edited and it has such a great soundtrack with Circle of Life naturally being the highlight and the score is even more powerful with King of Pride Rock being just a breathtaking piece of music. It does have its very obvious flaws ranging from a very problematic romance to an evident stupidity of its troublesome villain, but the character development is so good, the emotion is strong, it's epic in scope and it has probably the best opening scene of any film ever. It isn't one of my favorite Disney movies, but it surely is very good and very admirable.
My Rating – 4.5
…………………………………………………………………..