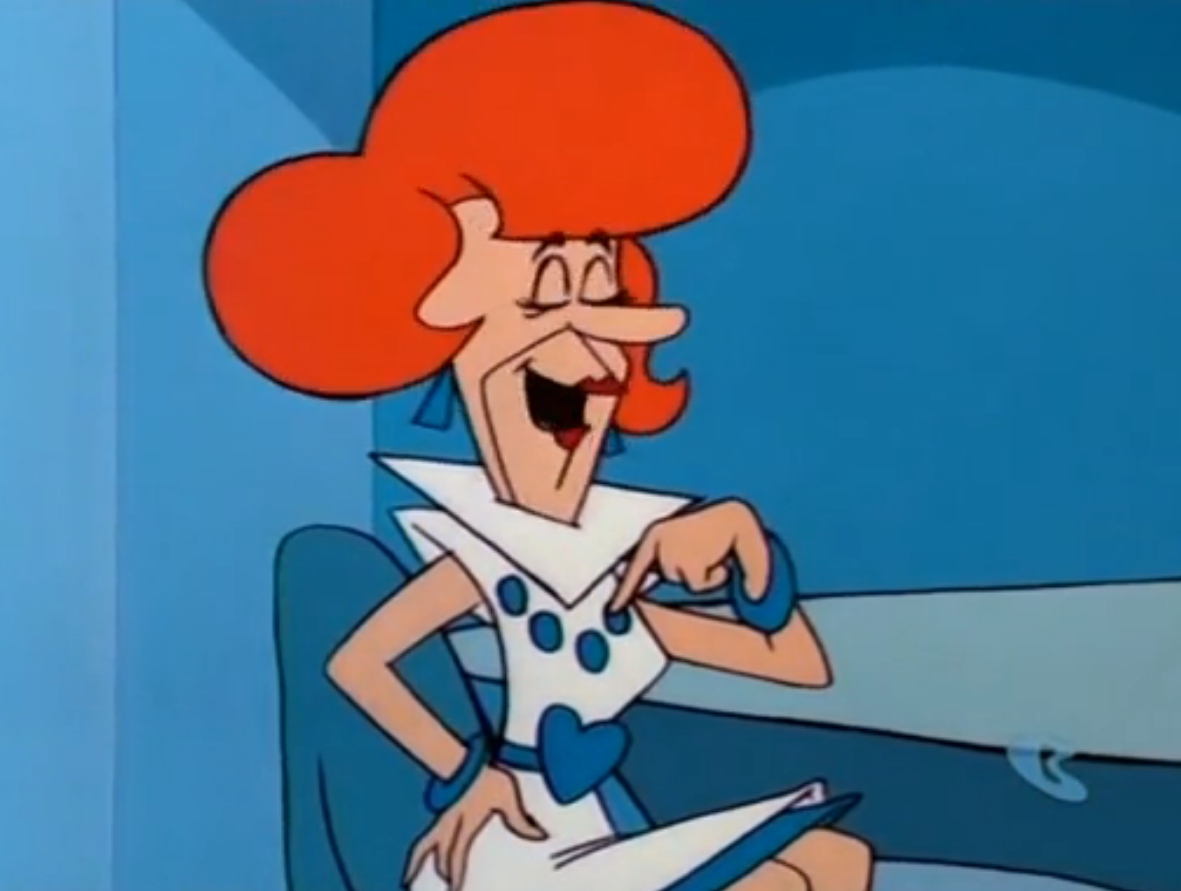 …………………………………………………
The Jetsons Season 2 Review
The second season of The Jetsons is a major disappointment as it is so inferior to the previous classic season.
………………………………………………….
"Jetson, you're fired!"
………………………………………………….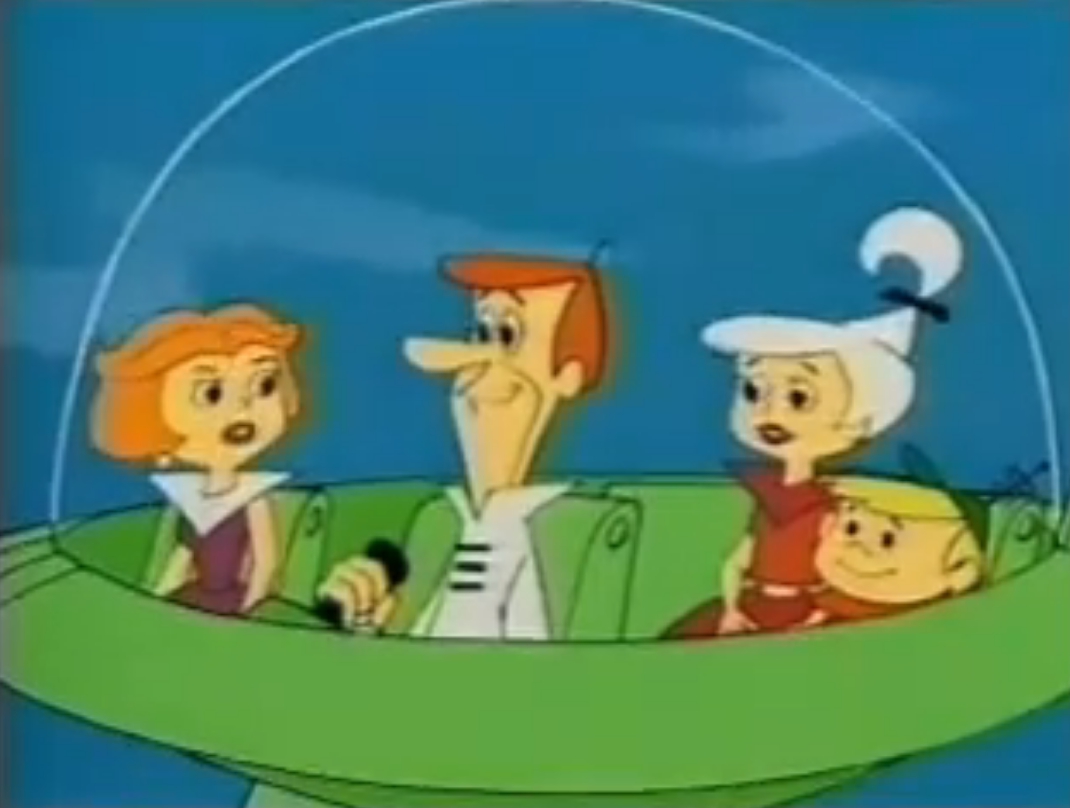 ………………………………………………….
Yes, I did not love this one. And that is mainly because it lost energy and class as it was filmed two decades later and thus it is overly childish and not as mature or as funny as the first, infinitely better season. It's a shame that we never got more of the 60s Jetsons as the 80s version pales in comparison.
Elroy Meets Orbitty is fine as these animal-centric episodes go. This pet creature is cute and endearing, but unfortunately does not serve too much purpose and is thus inferior to Astro. Rosie Come Home is actually one of the better episodes here which is emotional and quite lovely. I will take every Rosie episode I can get as they are too rare for some reason.
Solar Snoops is actually quite funny. The entire "disguise as a woman to spy somebody" concept has been done before on The Flintstones, but this is also a pretty good usage of that old idea and seeing George as Georgina produces many funny, though archaic scenes. Judy's Birthday Surprise is okay, but somewhat dull as she is a boring character to me.
………………………………………………….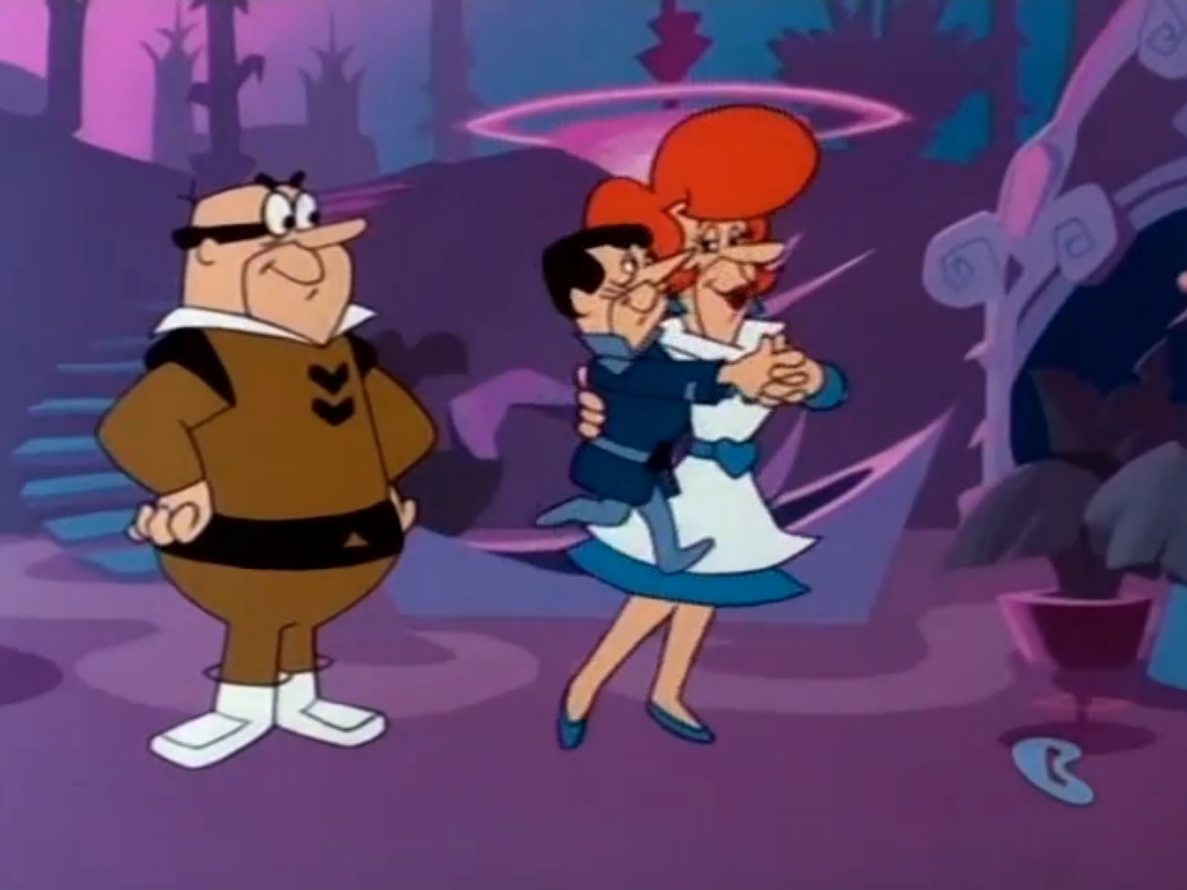 ………………………………………………….
SuperGeorge is of course ridiculously cartoony and I have just never been a fan of these old superhero episodes in classic cartoons. Family Fallout is pretty solid, though definitely not as great as the killer concept demanded.
Instant Replay is one of those message episodes and the message is familiar but greatly executed here and I loved George's development in this episode. Fugitive Fleas, on the other hand, is too silly to be taken seriously.
S.M.A.S.H. again is about George and his boss but is better than most such typical episodes as their dynamic is particularly fun and effective here. One Strike, You're Out is entirely forgettable whereas Mother's Day for Rosie is cute and endearing, but not one of her better episodes. S'No Relative is one of those typical alien episodes – serviceable but far from memorable.
………………………………………………….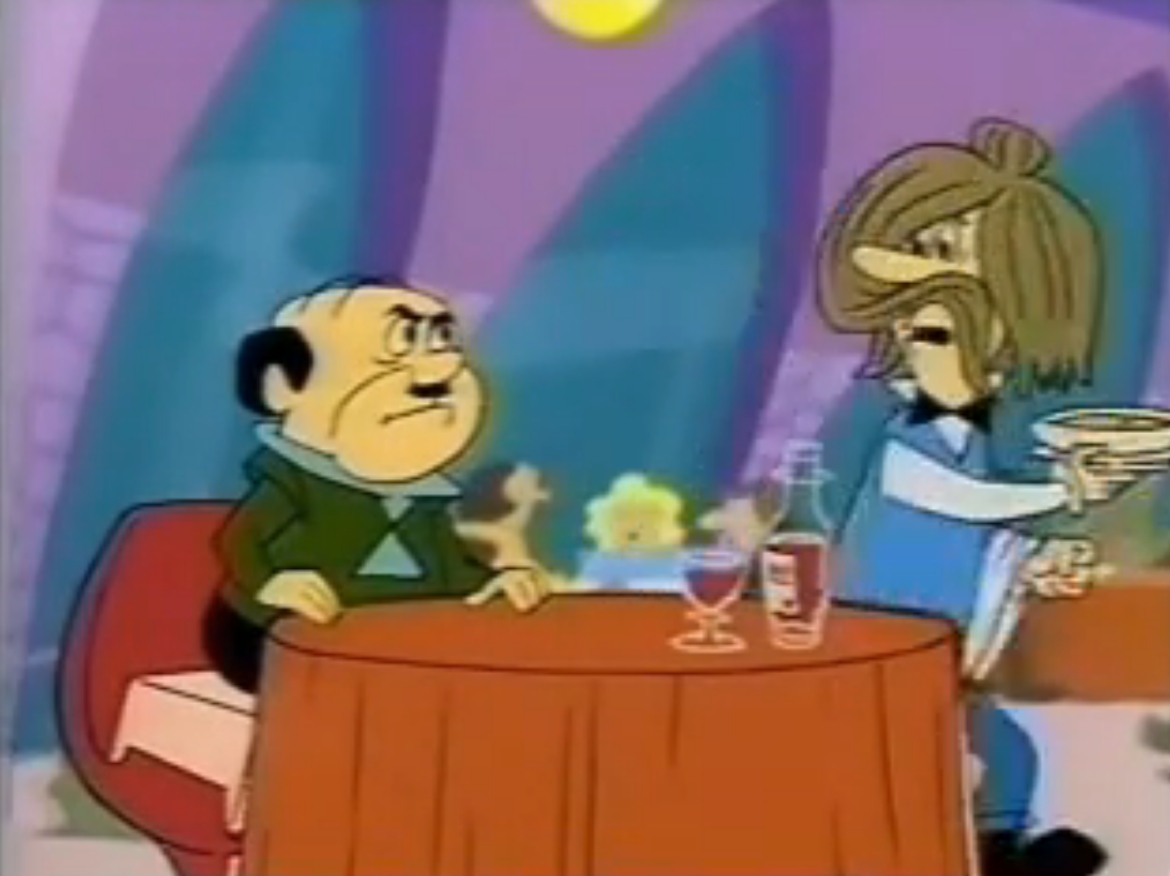 ………………………………………………….
Dance Time is okay and with good intentions, but is never really fun or funny. Judy Takes Off has both of the subplots working pretty solidly even though they never coalesce into a coherent whole. Winner Takes All is pretty formulaic and not memorable and The Mirrormoprh is one alien episode too many.
The Cosmic Courtship of George and Jane is a lot of fun and charm as I love the episodes that center on George and Jane's marriage. This episode has some really charming and wonderful scenes. High Moon is boring and dated, but Hi-Tech Wreck is a pretty solid robot-centric episode and quite amusing.
Little Bundle of Trouble is actually a lot of good fun as the family takes a supposed baby in their house who turns out to be a thieving dwarf. An excellent scenario well played for laughs. Elroy in Wonderland is a pretty solid parody episode, but definitely not belonging in this futuristic show. The Swiss Family Jetson is pretty solid as these types of episodes go, but how many times is Spacely going to lay off George? Honestly??
Rip-Off Rosie has a pretty good premise and not so great, though competent execution. Fantasy Planet is awesome as this episode where each family member gets to live their own fantasy with bad consequences. A great message and everybody gets to have his or her time to shine.
………………………………………………….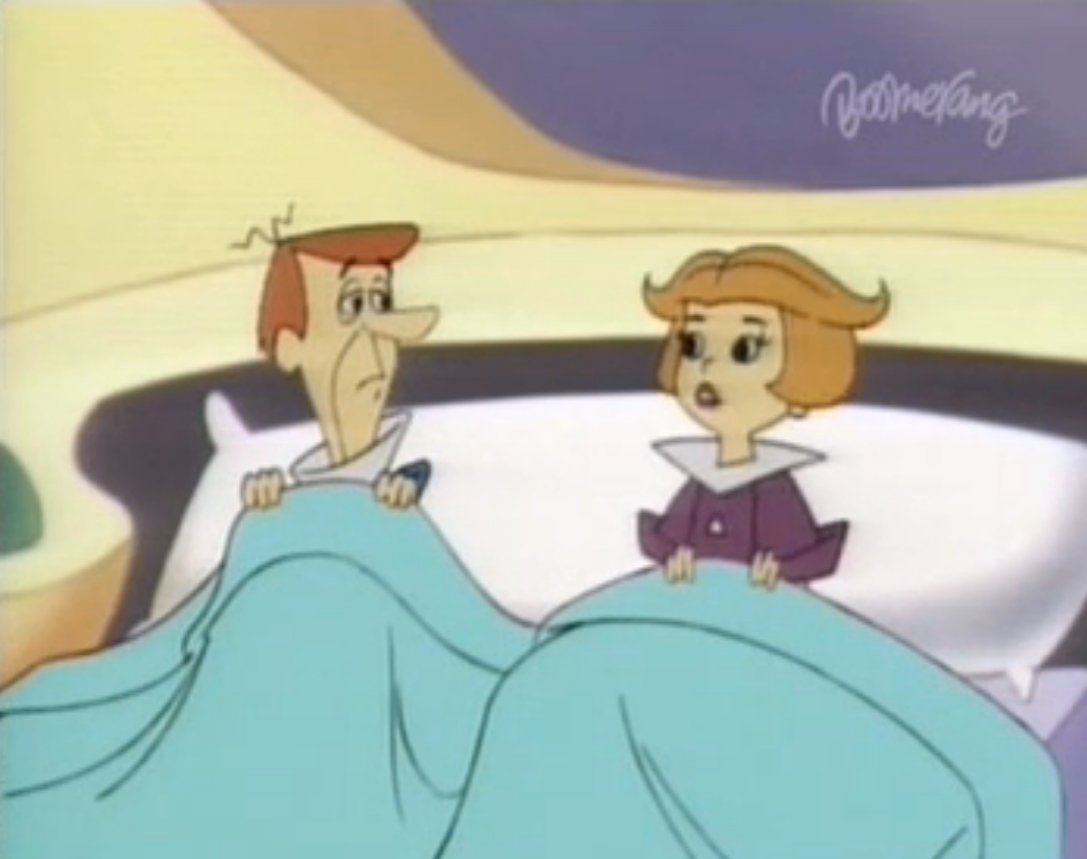 ………………………………………………….
Both Space Bong and Haunted Halloween are annoying in their silliness. Astro's Big Moment, on the other hand, is absolutely fantastic as it makes use of a dog show for some great situational comedy. Jetsons' Millions is also excellent as a particularly strong and funny Spacely/George outing.
The Wrong Stuff is fine, but not a particularly successful parody. The Vacation is the most familiar episode out of them all here quite probably as I've seen old flames of George and Jane before too. Team Spirit is a very annoying baseball episode whereas Future Tense is intriguing, but again too superheroic rather than scientific.
Far-Out Father finds Astro at his most infatuated, with a young poodle here and the end results are more than amusing and endearing. A pretty strong pet episode this one is. Dog Daze Afternoon is exactly the episode as this dog story is highly forgettable.
Grandpa and the Galactic Gold Digger literally destroys the character of Grandpa who was awesome before, but is now nothing more than an old perv. Very frustrating indeed. Robot's Revenge is pretty strong and reliably so as George vs. Robot episodes have always been pretty good.
………………………………………………….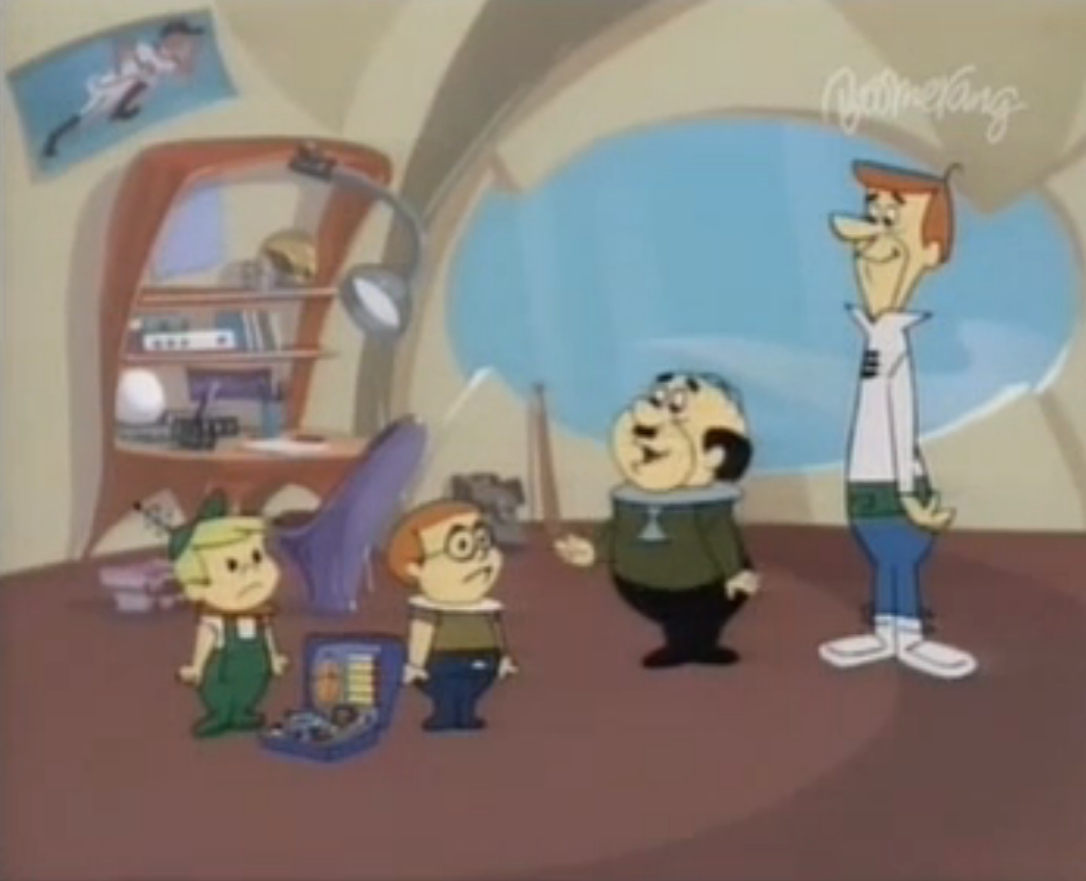 ………………………………………………….
To Tell the Truth is not particularly memorable as a family piece whereas Boy George is one shrinking episode too many. Judy's Elopement is again too much centered on Judy. The Century's Best has a fine ending, but is basically a filler episode and A Jetson Christmas Carol is pretty much a typical, forgettable parody.
Overall, this was a pretty weak season of once great show. I liked some episodes quite a bit, but most were either rehashed or silly and the show lost its edge in the eighties with too much childish scenarios and not enough real science. A big disappointment.
Worst Episodes: Dance Time, High Moon, Space Bong, Team Spirit and Boy George.
Best Episodes: Solar Snoops, Instant Replay, The Cosmic Courtship of George and Jane, Fantasy Planet and Jetsons' Millions.
My Rating – 3.6