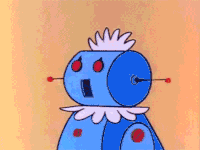 …………………………………………………
The Jetsons Season 1 Review
The Jetsons is a science fiction comedy animated show that first premiered in 1962. It is one of Hanna-Barbera's greatest classics.
………………………………………………….
"Women drivers… ooh!
I ought'a be arrested for running this school"
………………………………………………….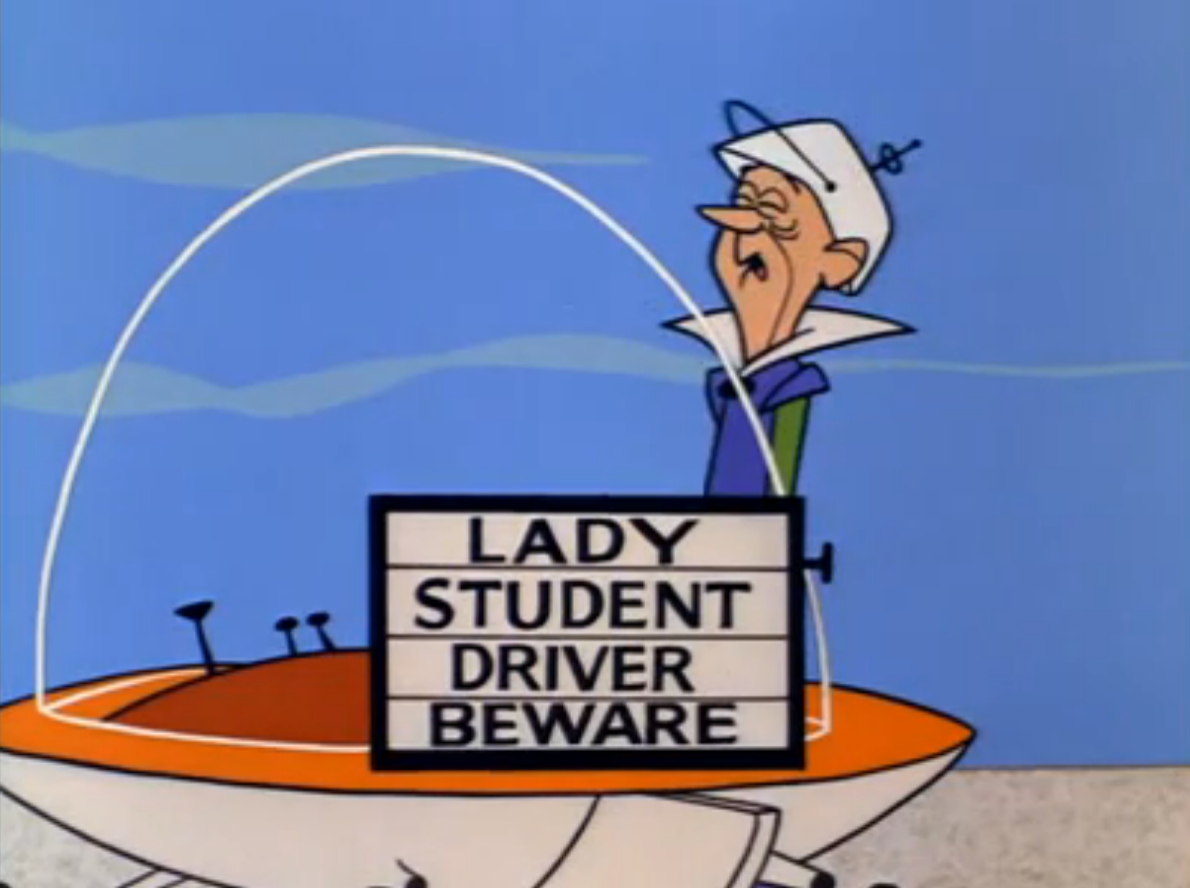 ………………………………………………….
This came at a time when Hanna-Barbera was at the height of their powers. This came at the time of 'The Flintstones' and it honestly came pretty close to the quality of that wonderful classic show. I did not expect that and I was pleasantly surprised.
So the year is 2062 and it follows a family living in the 21st century meaning that it is pretty much an animated sitcom and a great one at that. This show is very old-fashioned at its core. Let me explain. It does happen in the future, a full century apart from its air date, but even though everything is very futuristic and far-fetched in terms of gadgetry and technology, at its core the family is very traditional and the series is at times quite sexist for instance. But for its flaws, it has that wonderful old sitcom quality to it that I loved it nonetheless. I like its humor, its score and especially its high quality, charming animation.
The first season aired in 1962 and 1963 and it consists of 24 episodes. As is usual for the very first season, I will first talk about each and every character and then I will comment upon each of its episodes. George is pretty similar to Fred Flintstone, though not as cranky and is much calmer in behavior. He is a pretty likable, memorable protagonist and he carries a lot of this show on his shoulders.
………………………………………………….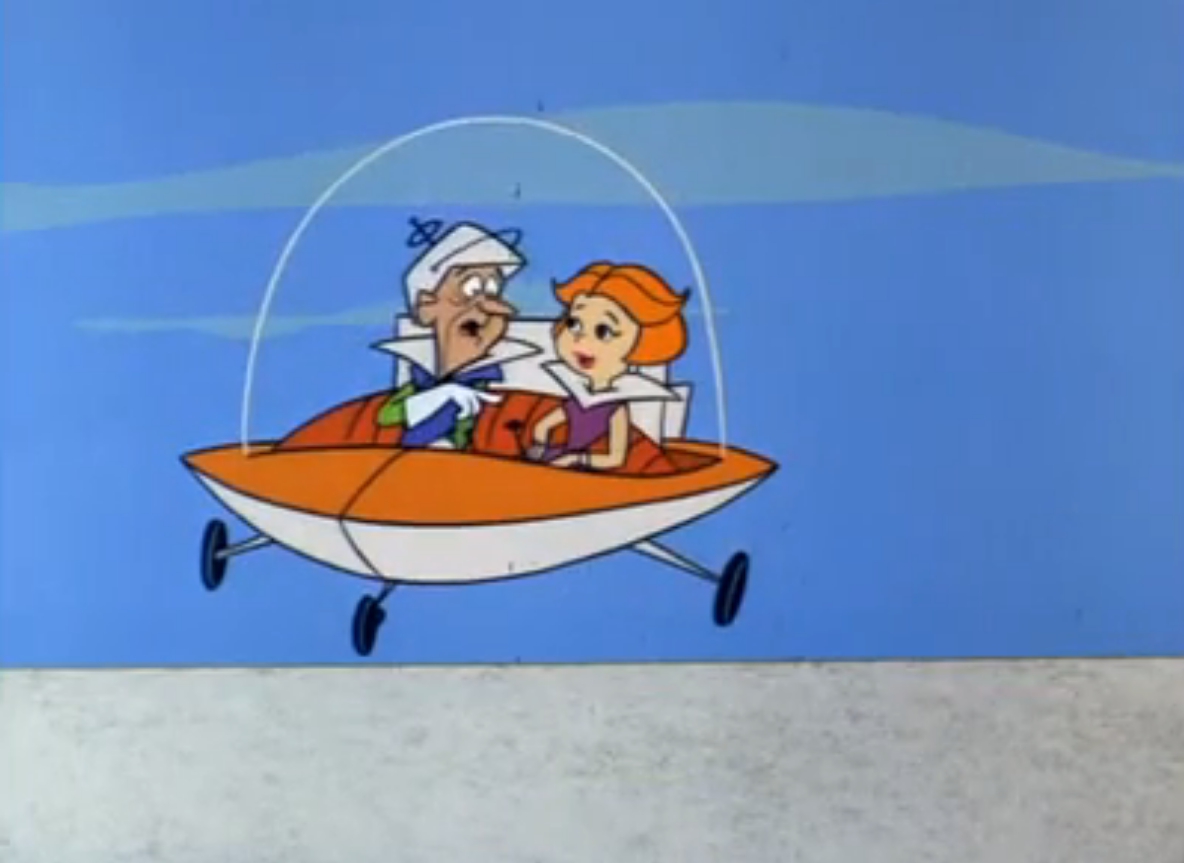 ………………………………………………….
Jane is a typical wife meaning that she is a housewife and doesn't get much to do and rarely goes outside even. Her character is the most dated on the show but she is still a good, likable character and the two share a very good relationship that echoes the one between Fred and Wilma and although certainly not as strong, they are still lovable together.
Elroy is as forgettable as your usual child character, especially in a sitcom, but is I guess better than most and thankfully not used sparingly. Judy is also highly dated with her obsession with boys and again thankfully not used too sparingly. Astro is interesting as this human-like dog in speech and design and his episodes were mostly quite cute.
Rosie is awesome as their robot maid and I loved her so much that I wonder why she was so shortchanged in this first season as she got barely two episodes for herself. And of course Mr. Spacely is your typical 60s cartoon boss, but highly amusing and I loved the episodes with him and George as their dynamic is great. Also the episodes with his rival Cogswell were mostly superb.
………………………………………………….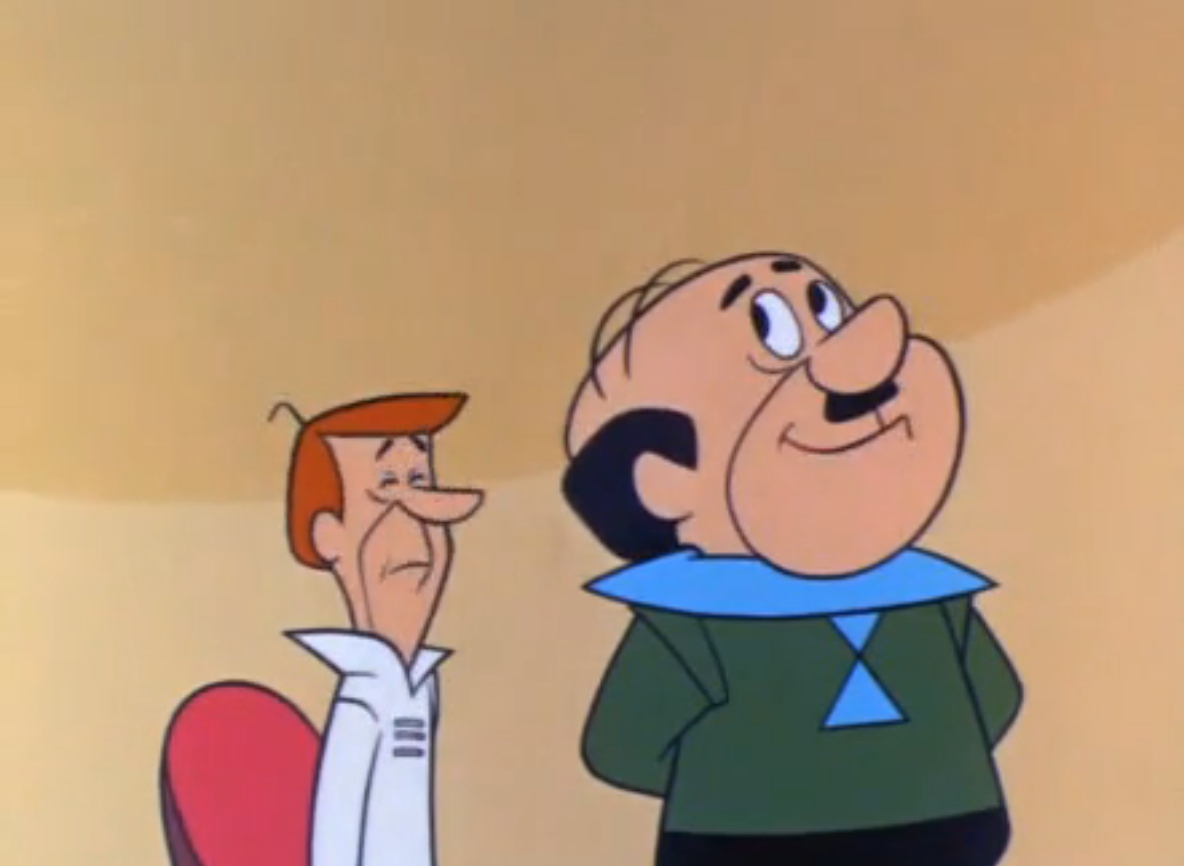 ………………………………………………….
Rosey the Robot is the first Jetsons episode and it is absolutely wonderful! It is one of the most perfect episodes of this season as it gets everything right – not only does it introduce us to each of its characters competently but also to its world and it is just such a great story and a great emphasis on how good this character is. Rosey's story is so well told here and highly endearing. A Date with Jet Screamer is the exact opposite, on the other hand. Very weak episode and your typical dated cartoon episode which relied too much on music and celebrity culture (and Judy).
The Space Car is pretty solid, but your typical switched identity, shenanigans cartoon episode and not particularly exciting in its format or execution, though competently made for sure. The Coming of Astro is awesome as the first introduction to their pet dog Astro. He is such a cute creation and this episode was a very interesting backstory in a way as he had to compete with a robot dog for a home which seemed very realistic for a future. It's a moving story.
………………………………………………….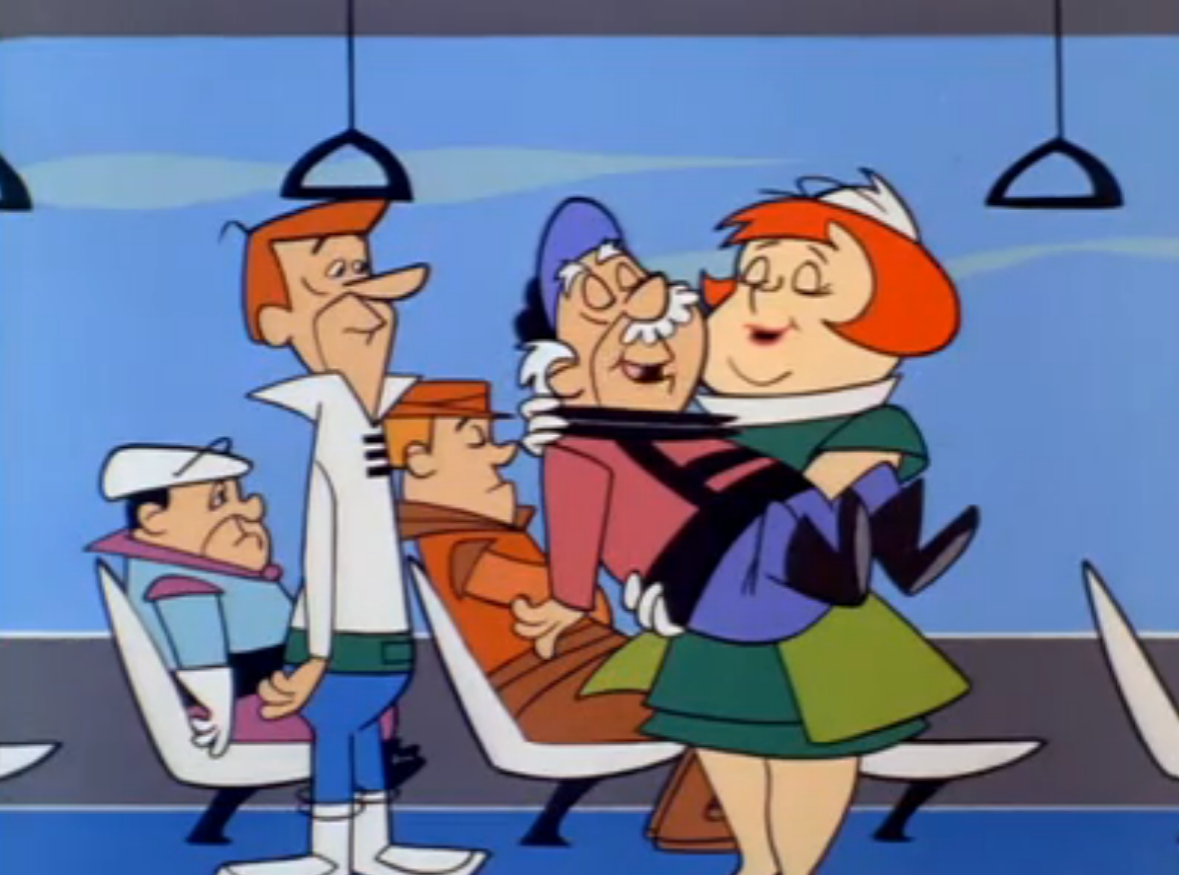 ………………………………………………….
Jetsons' Night Out is the episode that reminded me the most of The Flintstones and the most sitcom-like episode of this bunch probably. Watching George and his boss Mr. Spacely try to get to a football game by lying to their wives was a very amusing affair. The Good Little Scouts is a dated episode as this scouting is very boring and not timely, but the Moon setting at least adds some spice to this tired story.
The Flying Suit is very futuristic and it was a lot of fun watching George fly in the titular flying suit and the business side to this episode was very well thought out as well. Rosey's Boyfriend is a rare first season Rosie story and I really liked it, though it is inferior to her first episode. These two robots falling in love was a silly, but endearing tale.
Elroy's TV Show started off unpromisingly, but ended off really well with the arrival of Spacely and I liked the entire development that happened in its second half. Uniblab gives us the titular worker robot and I am not a fan of his, but he does provide a great, amusing deal of frustration for George.
………………………………………………….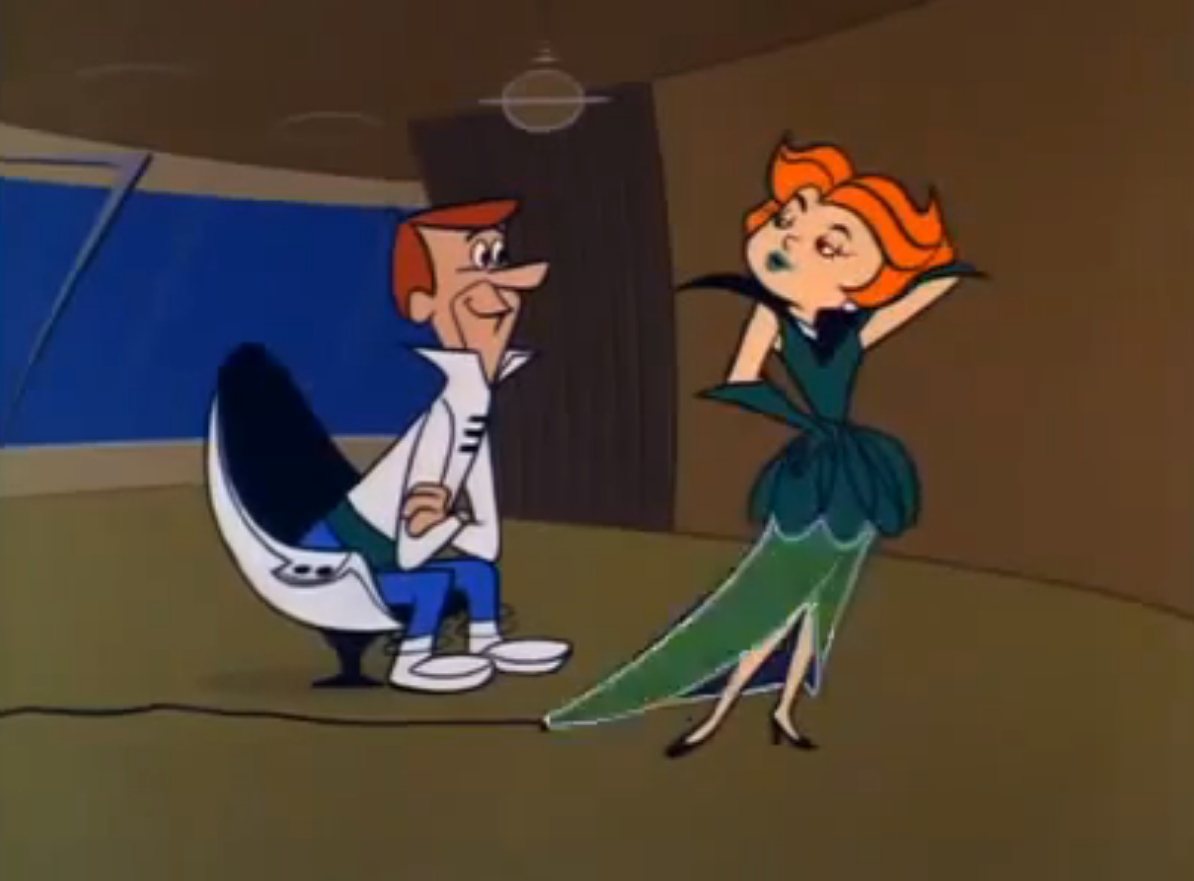 ………………………………………………….
A Visit from Grandpa is so good! It's such a funny, frequently even hilarious timeless tale of how children treat their elders and how sometimes the grandpas live the most energetic of lives. It is a fun, futuristic spin on this story and it employs its futurism to terrific effect as it provides us a wonderful character in Grandpa Jetson and I am so sad that he did not get more episodes as he totally deserved them. Astro's Top Secret is a typical business rivalry episode, but not the best of the bunch.
Las Venus is such a wonderful honeymoon type of episode and I loved the exploration of romantic space travel in the future and the shenanigans with George balancing his love and work life was superbly executed here. Elroy's Pal is not my favorite as it revolves around superheroes and Elroy.
Test Pilot is such an enjoyable, really funny episode. George gets to be a test subject for an indestructible jacket and naturally this was a hilarious part. Millionaire Astro follows a custody battle between a millionaire and the Jetsons for Astro. I loved him here and this is such a relatable, highly emotional episode for any dog owner/adoptive parent.
………………………………………………….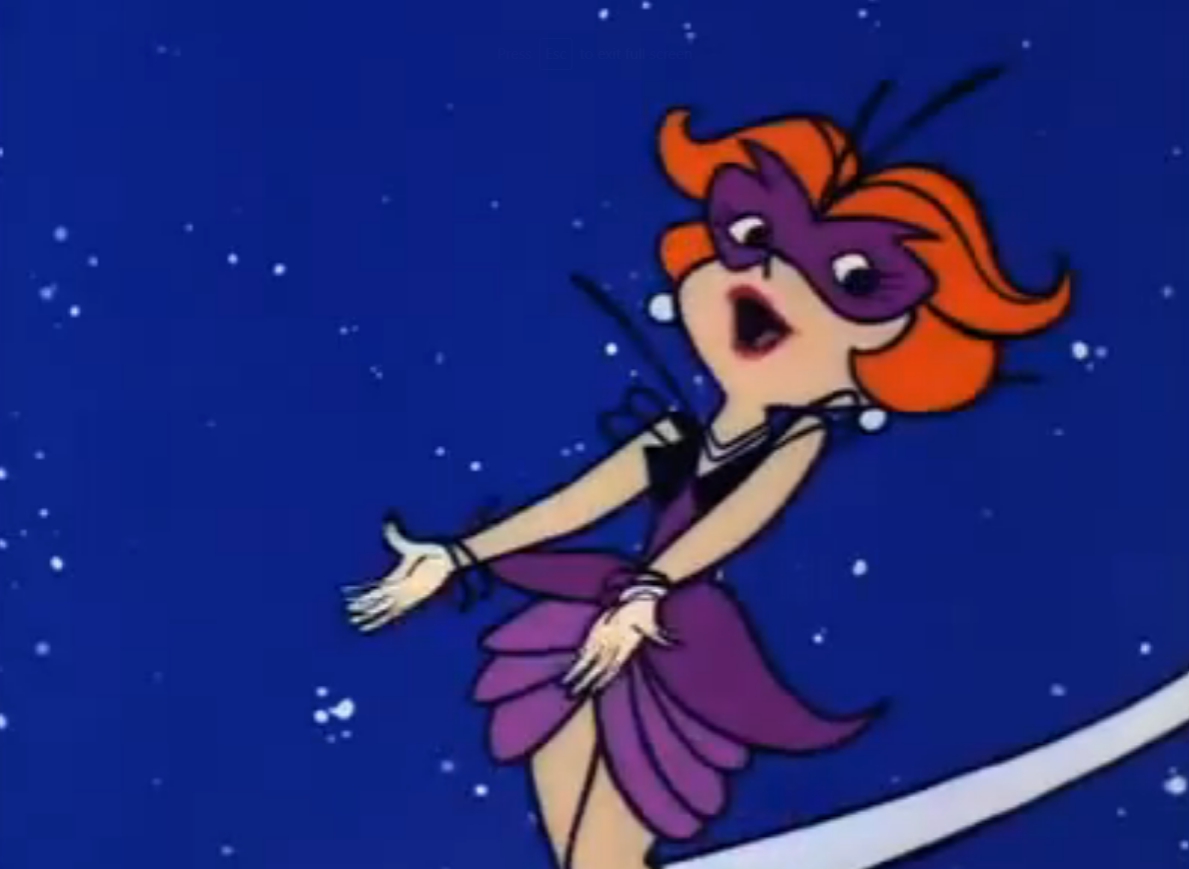 ………………………………………………….
The Little Man is solid as these type of episodes go, but still I am really getting tired of "shrinking" episodes at large so I definitely did not love this one. Jane's Driving Lesson is the reason why I called this show sexist. Oh my God, was this episode sexist! I honestly could not believe my eyes and my ears. But this came out in the early 60s so I forgave it and watching Jane torment the driving instructor by driving horribly and following their brilliant facial expressions definitely made my day as it was absolutely hysterical. It is one of the funniest things I've seen recently and that scene where she first enters the car killed me. And thankfully the episode ended on a high, less hateful note so that way they could be forgiven more easily.
G.I. Jetson is not the greatest episode and it takes its time to get there, but it eventually does get there with a surprisingly great, funny use of Uniblab. He pleasantly reminded me of HAL 9000 from '2001'. Miss Solar System is such a funny, perfectly executed classical sitcom episode and I loved Jane here and how she proved George wrong by winning the titular title.
………………………………………………….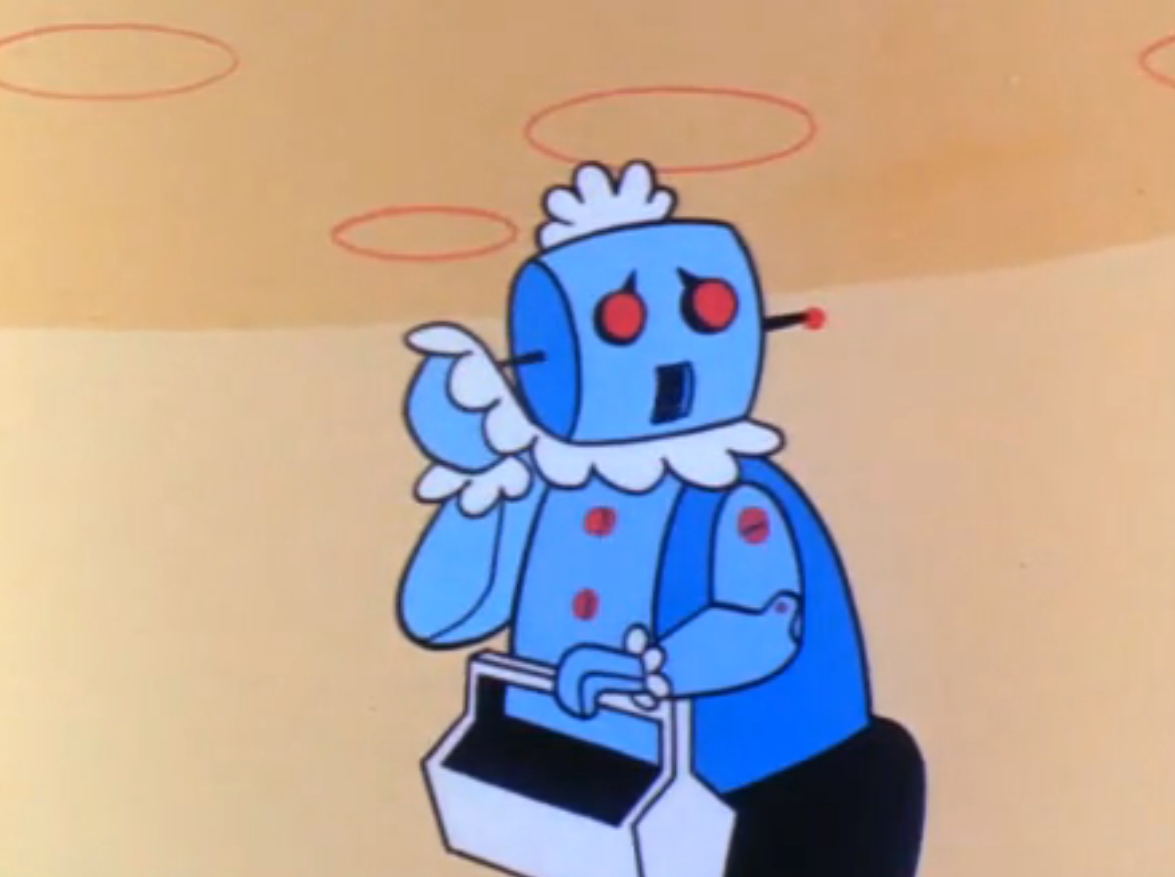 ………………………………………………….
Private Property is quite entertaining and one of the better Cogswell/Spacely rivalry episodes and it features such a funny conclusion. Dude Planet is probably the most unabashedly romantic episode of this bunch, but the one that did not utilize on its great premise to the fullest extent.
TV or Not TV is a shenanigans episode and not my cup of tea as it relies too heavily on paranoia. Elroy's Mob is not the greatest finale. Finally we got to see the school of the future and that was fun, but the rest of the episode was typical and not as engaging for me personally.
Overall, the first season of The Jetsons is very good with some not so great episodes, but with the majority being very good or downright great with many either funny or emotional stories and I loved how comedic, charming and ultimately endearing it is.
Worst Episodes: A Date with Jet Screamer, Astro's Top Secret, Elroy's Pal and The Little Man.
Best Episodes: Rosey the Robot, The Coming of Astro, A Visit from Grandpa, Las Venus, Millionaire Astro, Jane's Driving Lesson and Miss Solar System.
My Rating – 4.2