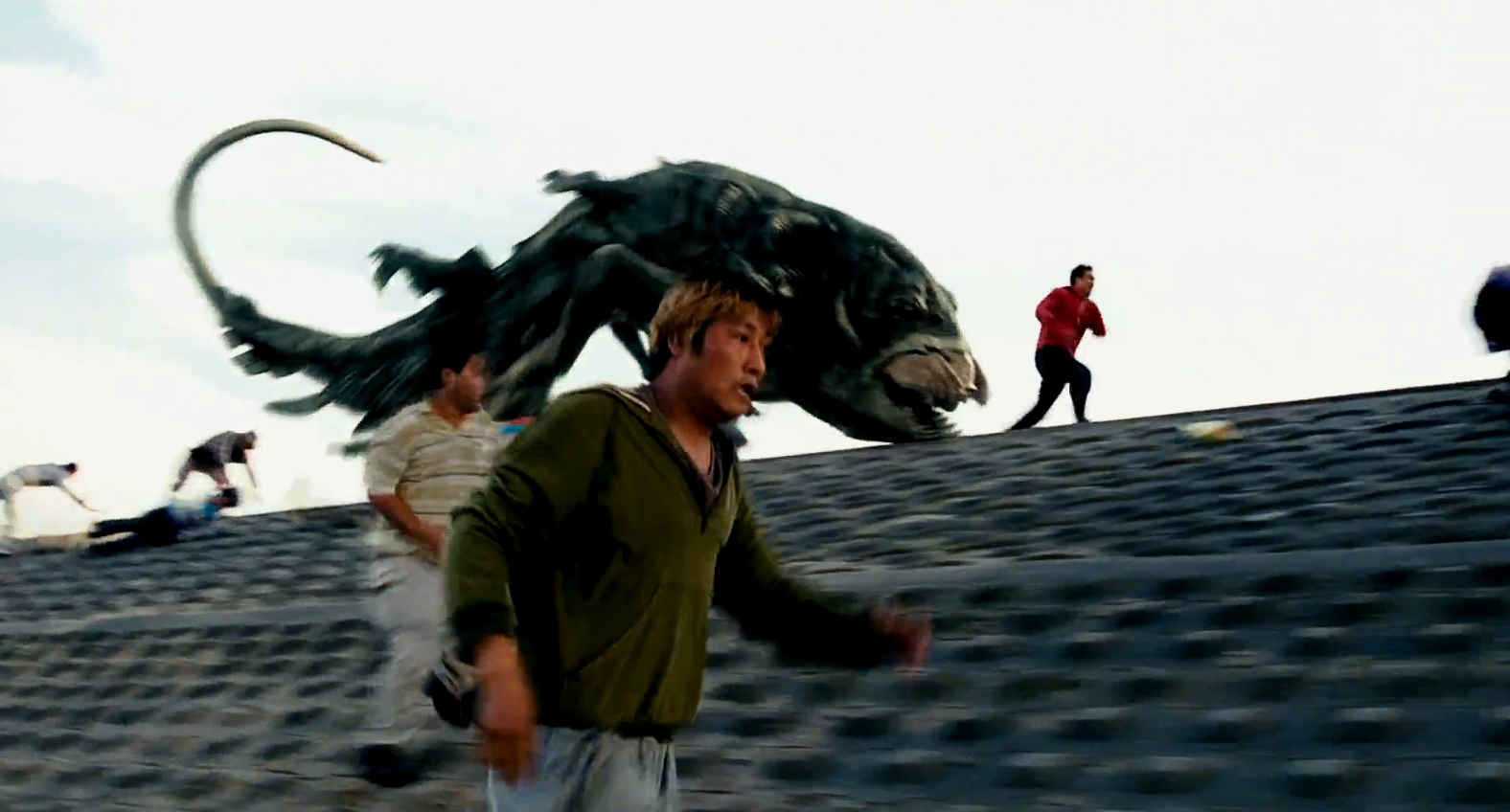 ………………………………………………….
The Host Movie Review
The Host is a 2006 South Korean horror film directed by Bong Joon-ho and starring Song Kang-ho. It is a competent, yet somewhat overrated horror flick.
………………………………………………….
"You are dimwits, right to the end.
I'll see you in hell"
………………………………………………….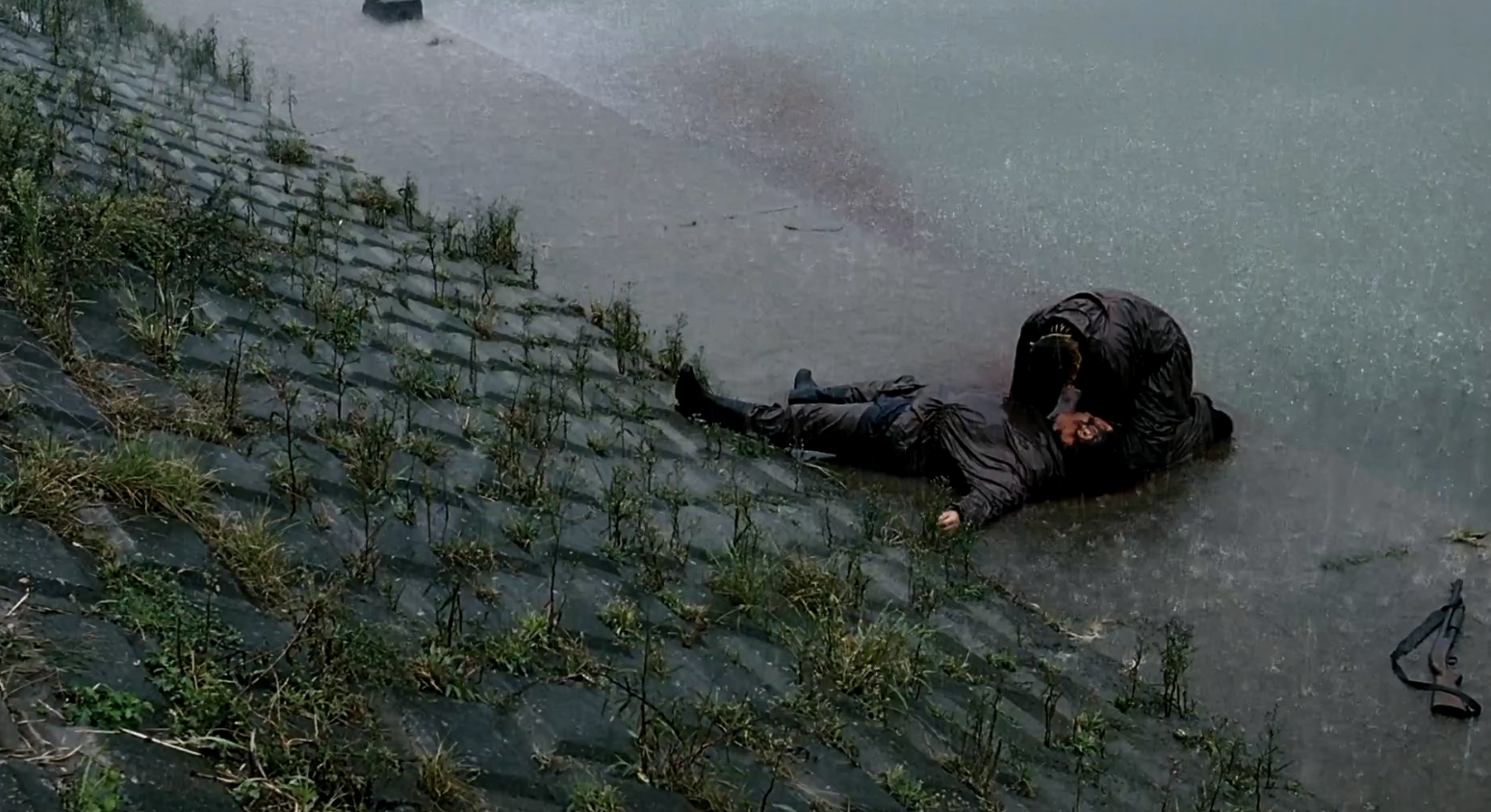 ………………………………………………….
So basically the film is about an aquatic mutagen monster that starts attacking humans and not only killing them, but also spreading a virus that affects humans. The protagonist needs to save his daughter that was dragged into the sewers by the creature. That is the plot here and it's definitely your typical monster flick, but done surprisingly well, I gotta admit.
It is competent in its action and effects. Yes, the creature isn't great looking for today's audience, but back in 2006 it was definitely terrific. The action is very well executed and every attack is well filmed and I really liked those scenes. The creature was so well utilized and although the film is never scary, it utilizes on its monster and setting really well.
But on the other hand, The Host doesn't really have a lot going for it thematically speaking and in terms of the message. It is an emotional film at times and its characters and relationships are well established, but I never really got why the critics love it so much and praise it when it isn't deep at all. Its criticism of America was on-point and I guess it realistically portrays paranoia and what would happen during an epidemic and catastrophe, but it doesn't have anything else going for it.
………………………………………………….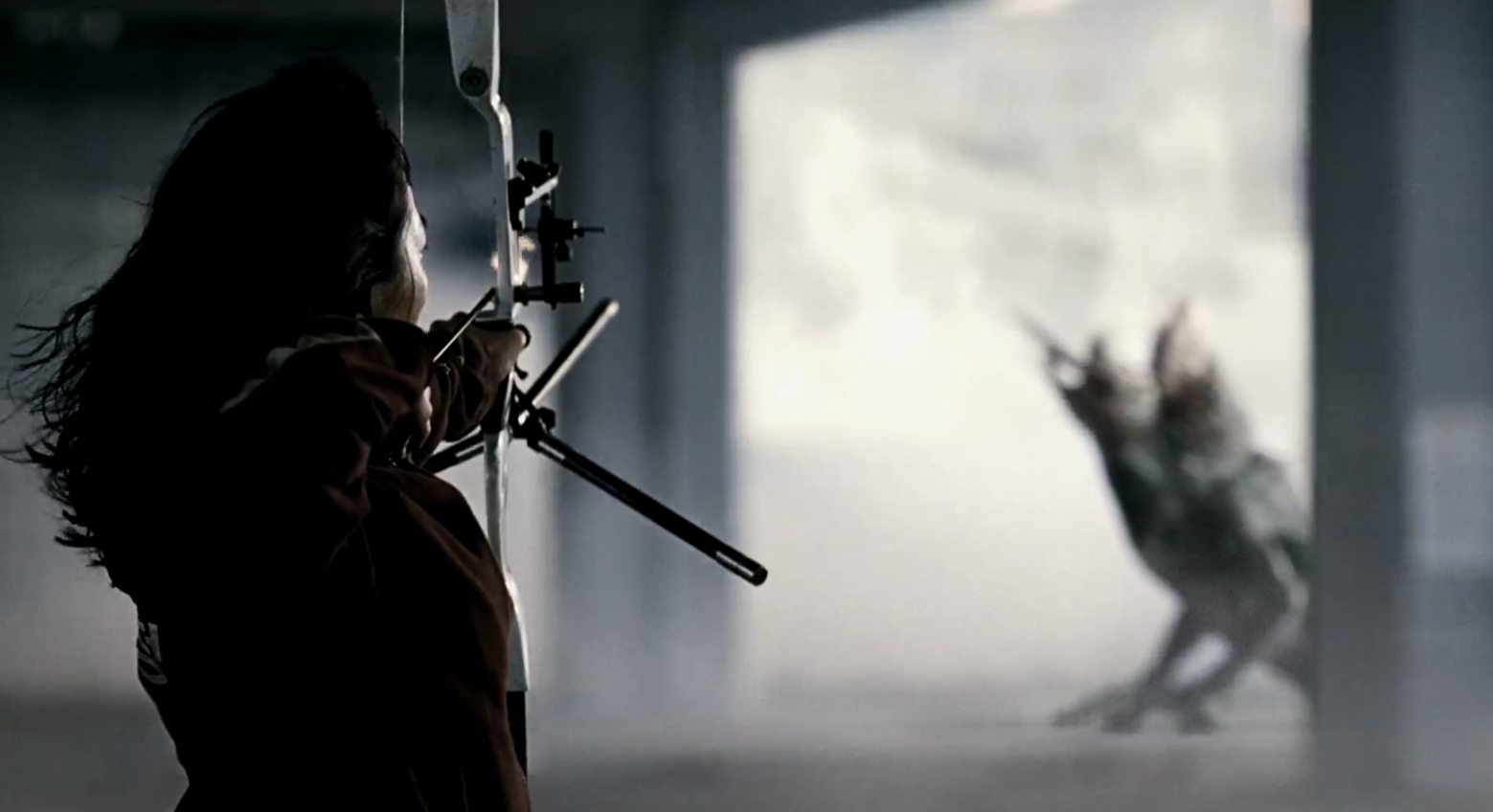 ………………………………………………….
I liked the protagonist and you can see why Song Kang-ha is famous in South Korea as he really is excellent here and killed it in a difficult role. Others are very forgettable in comparison to him. The movie's humor is your typical kind of Asian humor that sometimes hit but at times missed the target. But I do respect The Host for featuring a diverse tone.
The score is forgettable, but the cinematography is very good and the film is very well directed and made overall. It has a bunch of memorable action scenes, but I wanted more dramatic elements and the film isn't really original in any way. So it is a good film, but far from great.
The Host is a good film that features solid characters, a very good performance from Song Kang-ho, great direction from Bong Joon-ho, well utilized setting and creature and stellar action/horror sequences, but it isn't really original or thematically deep in any way and it is frankly a bit overrated.
My Rating – 4