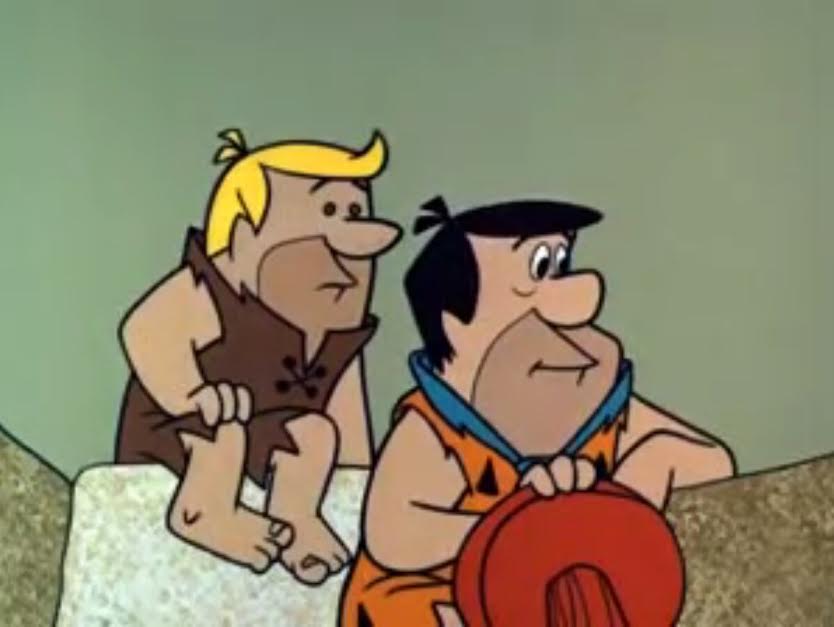 ……………………………………………….
The Flintstones Season 4 Review
The fourth season of The Flintstones still has its flawed and weak parts, but is mostly a welcome improvement over its predecessor.
……………………………………………….
"Yabba Dabba Doo!"
……………………………………………….
……………………………………………….
Ann-Margrock Presents is a weak episode that has its moments, particularly the ending which is very amusing, but is overall not as great as it could have been and is actually kind of boring at times. Groom Gloom definitely feels like a filler material with that dream structure and again features absolutely terrible Arnold, but it also utilizes his horrid personality in its favor by having Fred have the worst nightmare possible.
Little Bamm Bamm is an absolute classic. It is one of those episodes that is perfect in every way – it wonderfully succeeds as a standalone episode with a great story, but is also a great setup for the rest of the series as we finally get acquainted with Bamm Bamm who is the newest addition to the Rubble family. He is definitely more memorable than Pebbles. Dino Disappears isn't as fantastic as it should have been given this great material, but I'll take every episode that concerns the relationship between Fred and his dinosaur pet and surely enough it has its very moving moments.
Fred's Monkeyshines is a typical situational comedy, but the one that is admittedly not as great as the others of its type are. The Flintstone Canaries finds Barney and Fred entering a singing contest as Barney turns out to be a great singer, but hilariously only while in shower. And of course it was very amusing watching Rubble turn arrogant.
……………………………………………….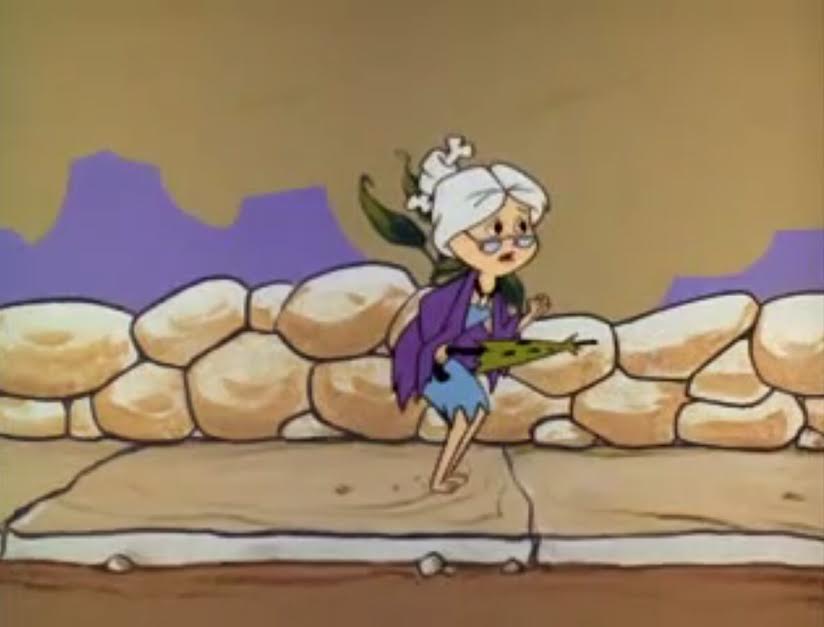 ……………………………………………….
Glue for Two features some of the series' finest slapstick humor which is a nice change in pace. It is a traditional entry in the best way possible. Big League Freddie means well and has a great message in it, but it is another unfortunate sports episode and I really find those boring.
Old Lady Betty is fantastic! Betty gets a part-time job where she disguises as an old lady to work for one rich old lady, but the twist it that her boss too is a cheater and a young lady. We've seen counterfeiting many times before, but this is still a great episode with for once a great, memorable and amusing role for Betty. Sleep on Sweet Fred is fantastic! It is the best familial episode where we see the girls hypnotize their husbands and tell them to do what they want with hilarious results.
Kleptomaniac Pebbles is solid, but way too convoluted in a not that great manner. Daddy's Little Beauty is another Pebbles-centric episode that feels slow and not that exciting as are most of her episodes to be honest.
……………………………………………….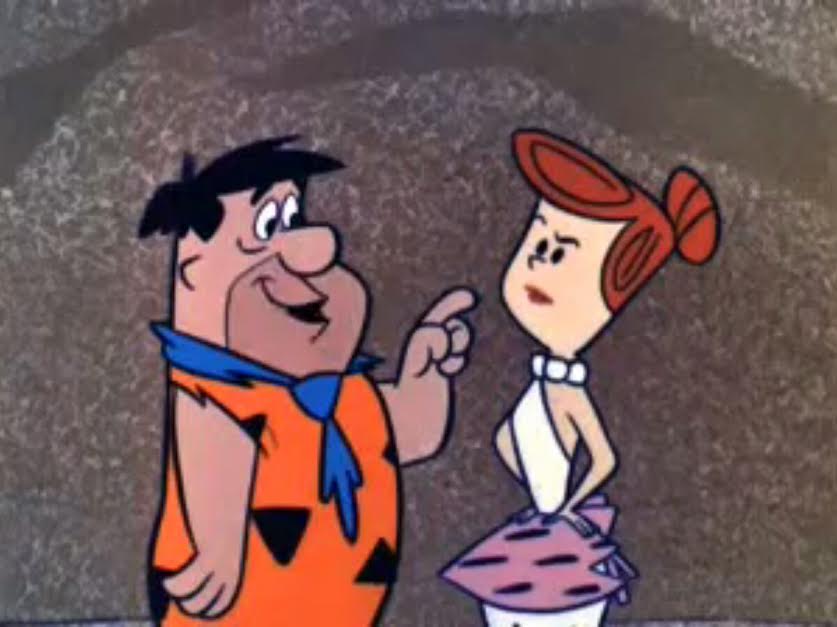 ……………………………………………….
Daddies Anonymous is another boring baby-centric episode that is uneventful and typical. Peek-a-Boo Camera definitely has its great scenes, but it is another similarly convoluted episode that never really feels that different from the rest of its type.
Once Upon a Coward is of course amazing! Wilma thinks Fred is a coward and he sets out to prove her otherwise. A great winning premise with a terrific execution, it is the episode that perfectly emphasized how great a character Fred Flintstone is and how funny he can be at times. Ten Little Flintstones is definitely an intriguing experiment, but it doesn't quite work as mashing spacemen with cavemen was never a good idea in the first place.
Fred El Terrifico is again about thieving, but thankfully Fred lifts the material and he is always really funny when adopting and faking a new persona and the clash between him and his friends produced many genuinely funny parts. The Bedrock Hillbillies is such a different, unique entry that really caught me by surprise. It started off oddly, but once you realize what this story is about, it becomes such an authentic, even refreshing episode that ends really well.
……………………………………………….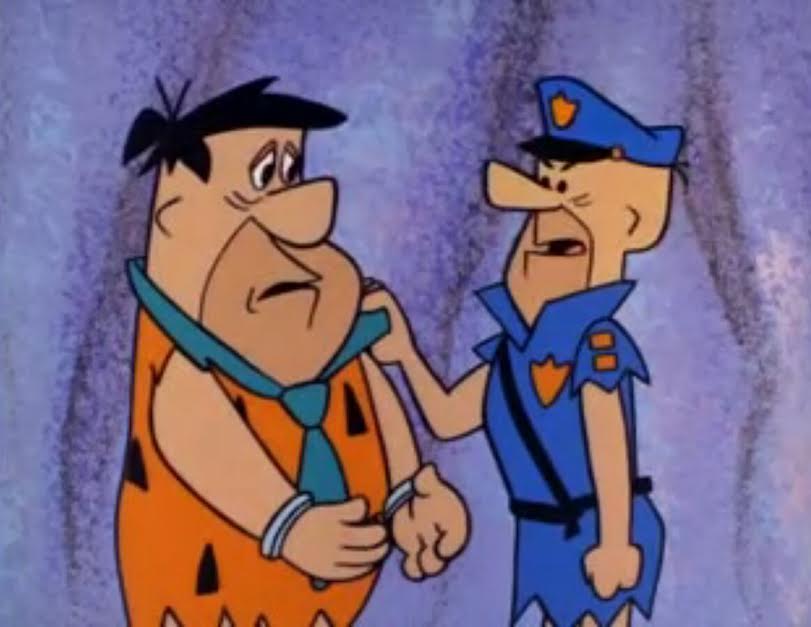 ……………………………………………….
Flintstone and the Lion is another great pet episode and I wish that this lion would stick with the family, but unfortunately that isn't the case. I really like these animal-centric Flintstones episodes as they can be really heartwarming. Cave Scout Jamboree is easily the worst episode of the season with a boring camping setting and many very dull musical moments and annoying character choices.
Room for Two finds Barney and Fred fighting over one room and naturally every episode where these two fight is bound to be very entertaining and it is immensely. Ladies' Night at the Lodge is a classic! Admittedly the battle of the sexes here is dated, but this is a 60s show and for its time it works remarkably and is funny to this date. Watching Wilma and Betty finally enter the boys' Water Buffalo meeting turned out to be hilarious and a great eye opener for the two.
Reel Trouble is again annoying for an extensive cutesy factor of Pebbles, but Fred is great and it is always funny watching him get obsessed with a new hobby that annoys everyone else. Son of Rockzilla is very much a rip-off the previous episode where the exact same happened so watching Fred play a film monster is of course pointless and repetitive here.
……………………………………………….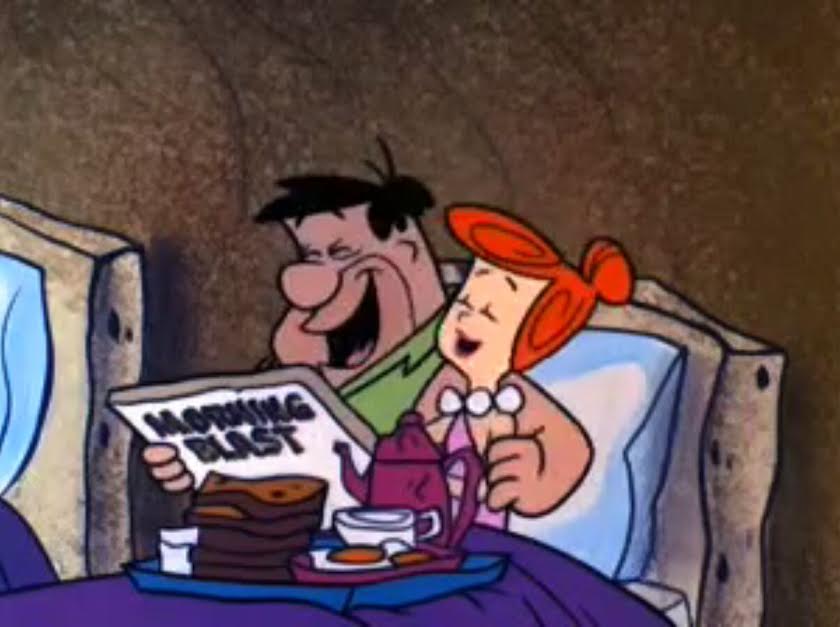 ……………………………………………….
Bachelor Daze is so charming! It is a great episode told through flashbacks where we finally see how the boys met the girls and it turned out that both groups pretended to be rich. Of course this scenario is pleasantly romantic in a beautiful screwball comedy manner. Operation Switchover is bound to be sexist for many of today's audiences, but the plot here is in and of itself amusing. Fred and Wilma switch roles and they both are awful at doing the other's job. This is probably the funniest and most purely entertaining episode of this fourth season.
Overall, the season four of the Flintstones is a slight improvement over the third season with its fair share of clunkers, but with more than enough very entertaining and funny episodes and more than a couple of genuine classics.
 ……………………………………………….
Worst Episodes: Ann-Margrock Presents, Daddies Anonymous, Cave Scout Jamboree and Son of Rockzilla.
Best Episodes: Old Lady Betty, Sleep On Sweet Fred, Once Upon a Coward, Ladies' Night at the Lodge, Bachelor Daze and Operation Switchover.
My Rating – 4.2
……………………………………………….