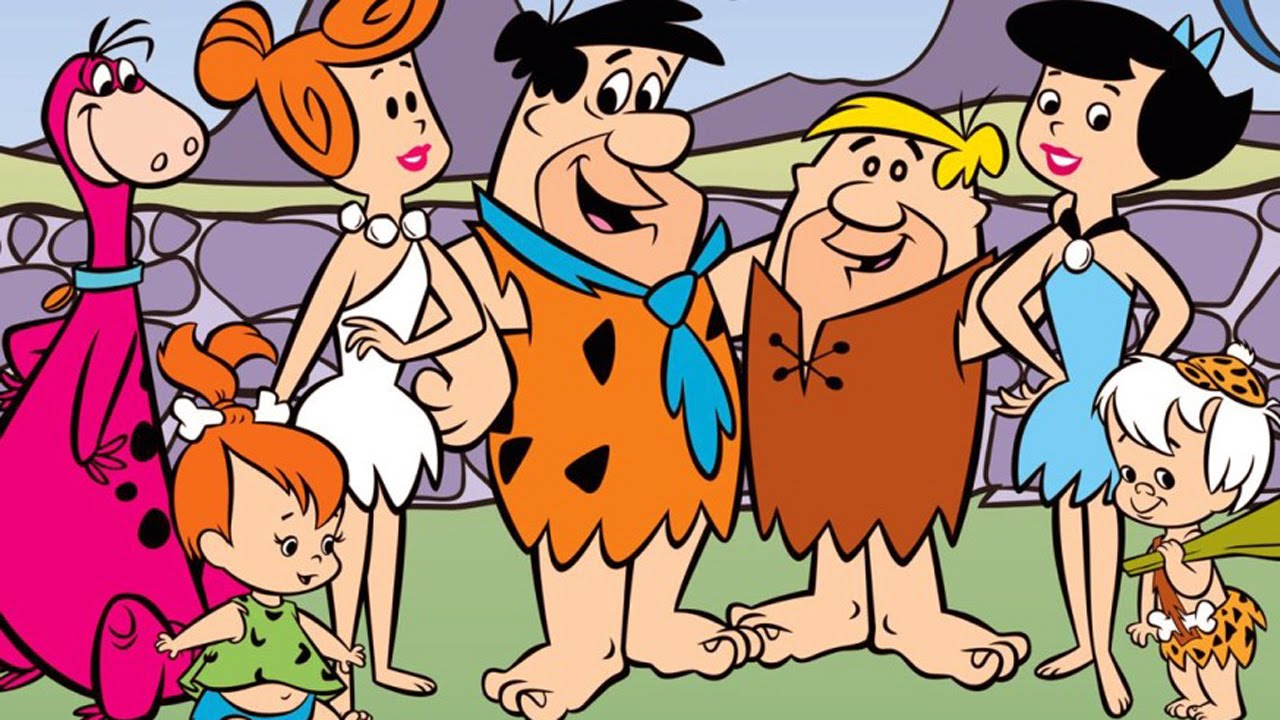 …………………………………………………………………..
The Flintstones Season 1 Review
The Flintstones is a classic animated TV show that aired during the first half of the sixties and is regarded as one of the finest animated sitcoms for many good reasons.
It follows two families and their neighbor as well as marital relationships. It is set in Stone Age and it juxtaposes the sitcom format with that time period and a lot of the jokes come from the Stone Age appliances they use for everyday shores – for example, a bird for sewing and an elephant for vacuuming. And it also has some slapstick in it. But the majority of humor stems from its family/sitcom format and the relationships between the family members, most importantly neighbors and marriage. The first season aired in 1960 and it contains twenty eight episodes.
…………………………………………………………………..
"Droll. Very Droll"
…………………………………………………………………..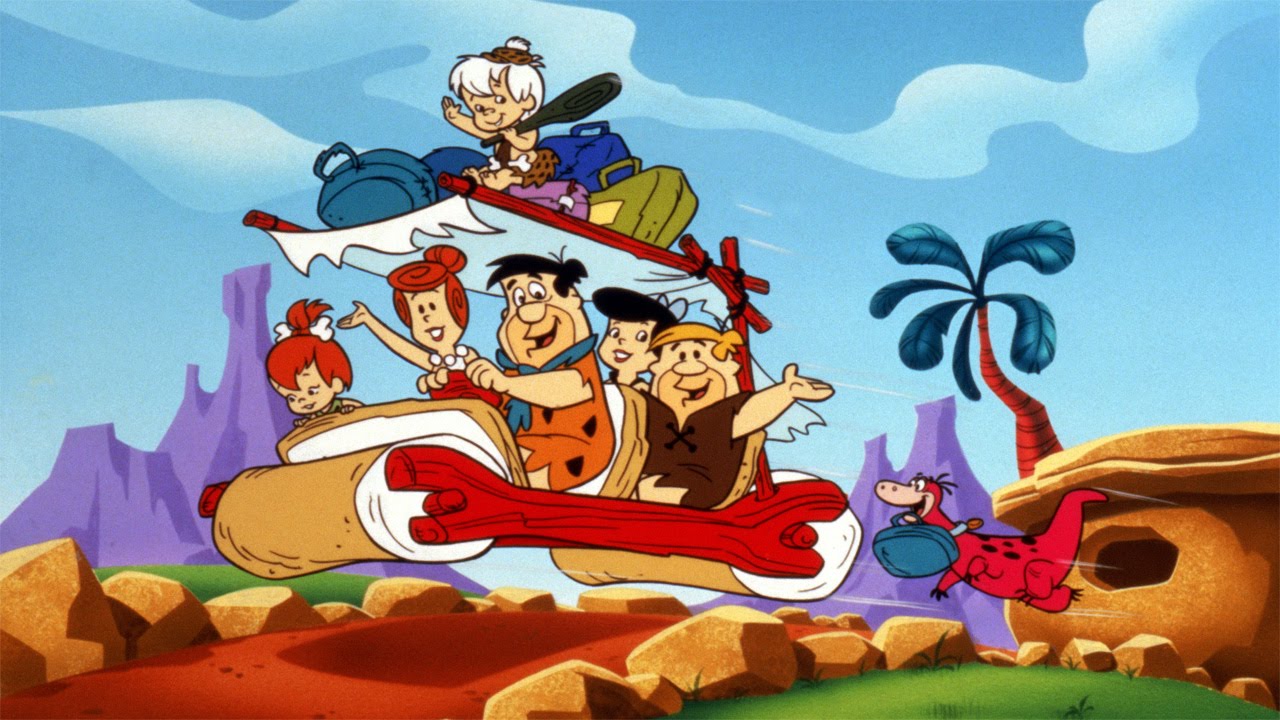 …………………………………………………………………..
I loved the animation here. The character design is phenomenal, but watching those Stone Age appliances really made me amused. It is so polished and so well animated for such an old show. I also admired its running time which is longer than usual for sitcoms with lasting twenty five instead of the usual twenty minutes. I love the opening and end credits too and both are superb with such a great score.
Let's talk about the characters. It is troublesome for relying too much on these four main characters and for basically just introducing Dino in this first season. And those guest characters were more often than not very annoying. But at least this foursome is great.
Dino is such a great pet character and I adored the slapstick with him. We here have the two families – The Flintstones and The Rubbles. Betty is the weakest link as she isn't as strong a female character as Wilma is, but she is quite endearing and lovable nonetheless. Wilma is also really good and has a great sense of humor. I loved how she berates her husband resulting in his great line – "Droll. Very Droll'. The series has such great and memorable catchphrases, but that one is my personal favorite.
Of course Fred is the highlight as he is so funny and such a memorable, though archetypical husband. Some may find this series too traditional and even dated in its portrayal of wives in particular, but that didn't bother me at all as it is half a century old. But I still found the two women to be quite strong for the time. Getting back to Fred, he is great with such a great personality, many great catchphrases and he has the best relationship with both Wilma and Barney. It's a shame that he and Betty didn't get some screen time, at least in this season.
…………………………………………………………………..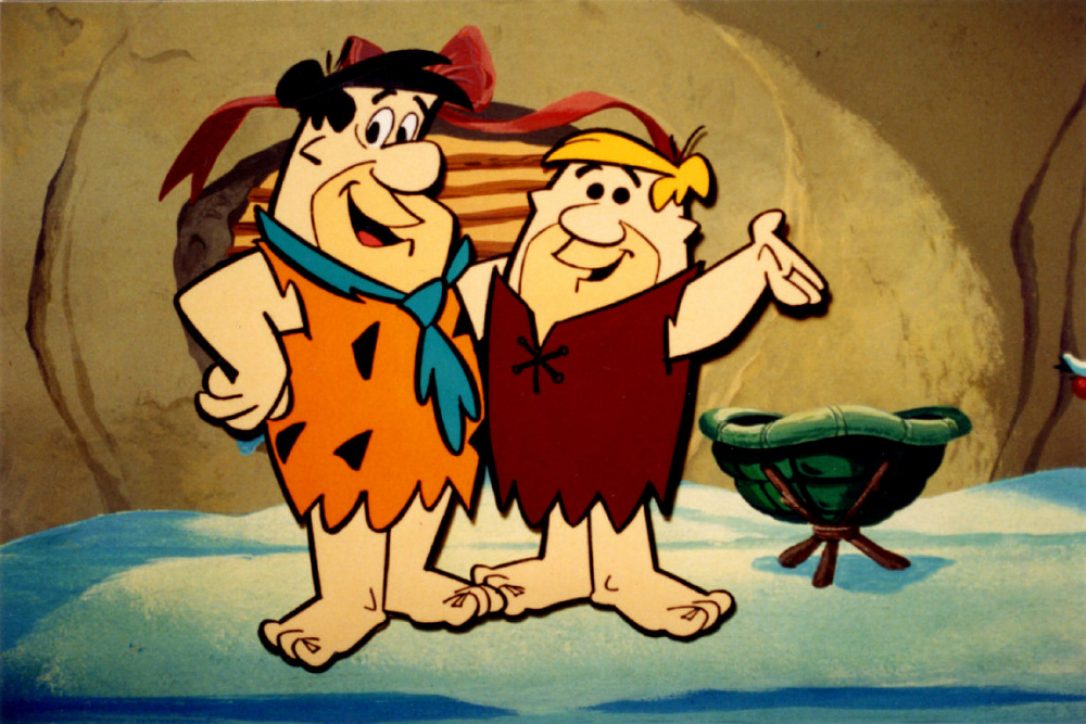 …………………………………………………………………..
Barney is also phenomenal, although not as great as Fred. I loved their friendship, but he has, unlike Fred with Betty, a solid screen time with Wilma herself. But these two men are the highlights with their shenanigans and it was a blast watching the two of them together. This show basically only has these five characters in its first season, but that wasn't a problem to me as they are so great together and such phenomenal, fun neighbors.
Now, let's talk about the episodes themselves. The Flintstone Flyer represents everything that is wrong during these earlier season one episodes – the characters are just not as refined yet and the humor is so-so. The plot also could have been better.
Hot Lips Hannigan is definitely better and much more polished than the previous episode, but it still leaves much room for improvement as the humor is still missing.
The Swimming Pool is the first really good episode of the season that perfectly established the relationship between Barney and Fred. Yes, they fight at times, but they are still friends and I love their dynamic here.
No Help Wanted is everything the previous entry was, but arguably done better. Fred helps Barney by finding him a job, but he eventually screws up Fred by taking his much cherished TV. That was funny and those two are again phenomenal here.
…………………………………………………………………..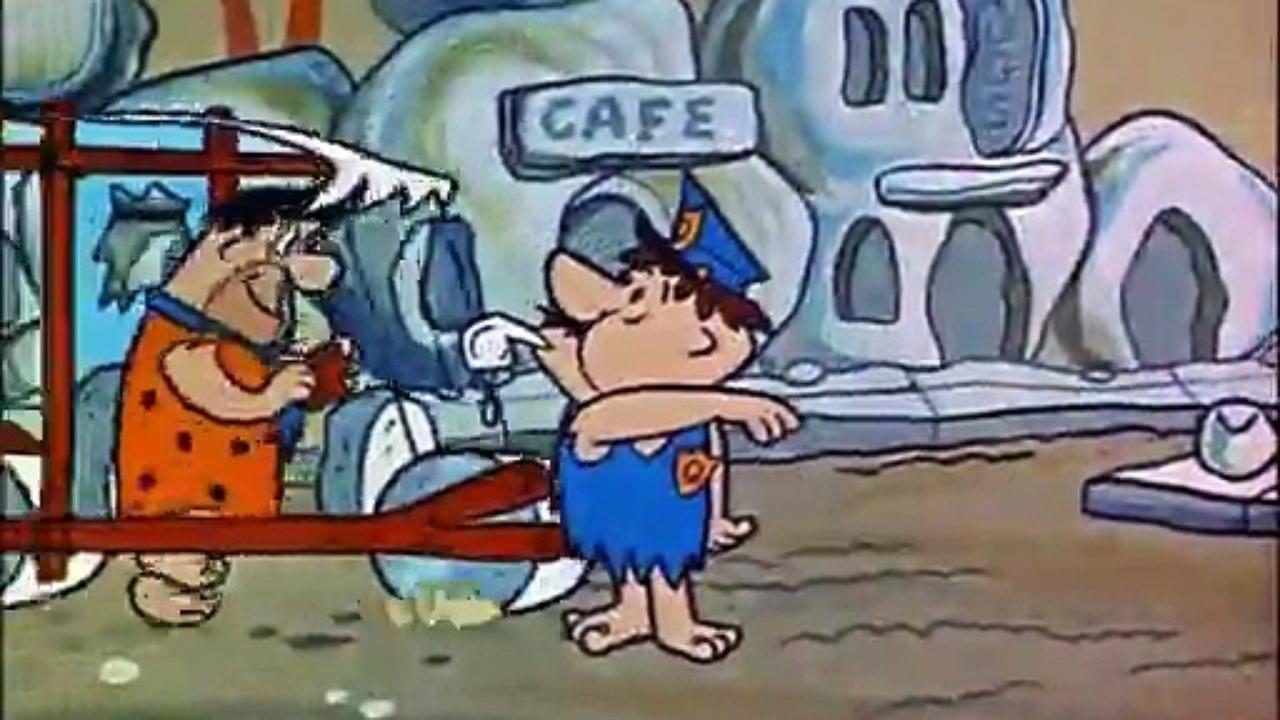 …………………………………………………………………..
The Split Personality is one of the weakest episodes of the season due to a very annoying British personality that comes out of Fred's amnesia. The humor here isn't bad, but it just isn't particularly good either.
The Monster from the Tar Pits could have been much better crafted overall, but it still succeeds owing to its great premise. Fred is enlisted for an actor role, but just for playing a monster without showing his face. A lot of the humor here stems from an excellent use of slapstick.
The Babysitters is such a forgettable episode that I even forgot about it, well at least the majority of it, which is why it isn't worth talking about more.
At the Races is really good and it is a great early emphasis on Fred's relationship with Wilma and his great partnership with his partner in crime Barney.
The Engagement Ring is such a classic! It is the first truly fantastic episode here that makes use of its screwball, convoluted situation really well and it uses of all the four characters wonderfully. All four are phenomenal here and it is such a funny, yet heartwarming episode.
…………………………………………………………………..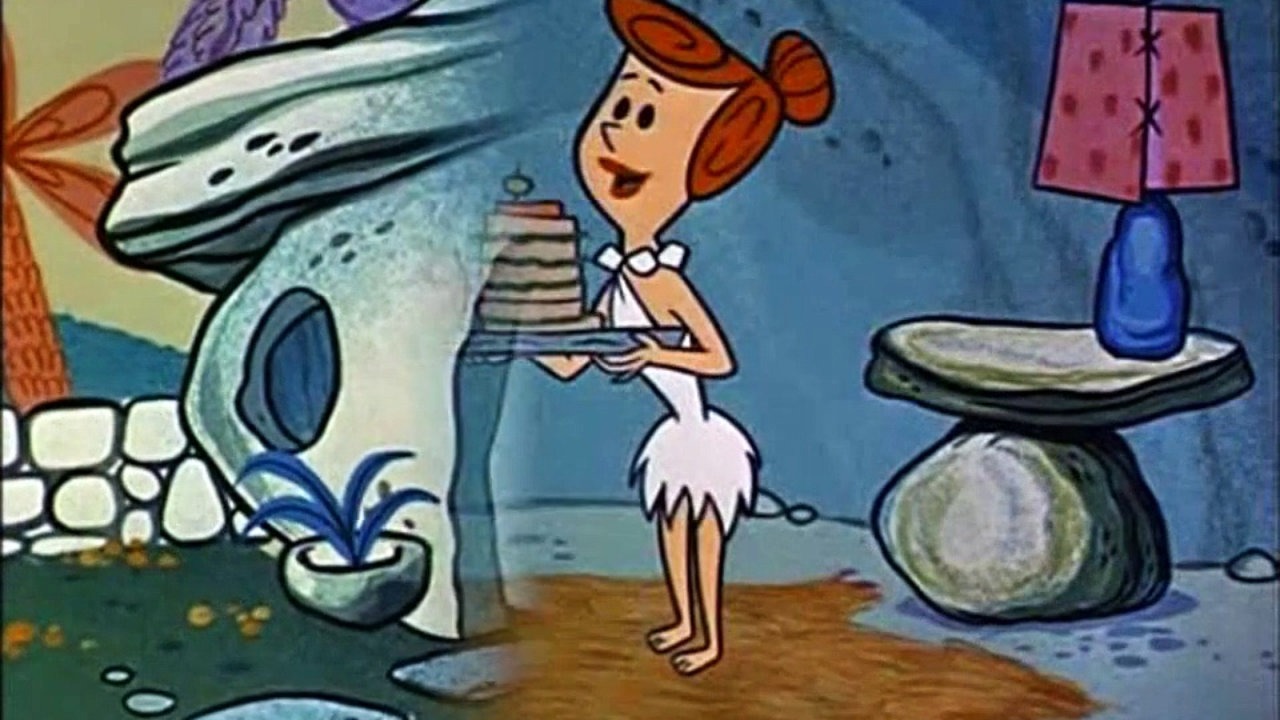 …………………………………………………………………..
Hollyrock, Here I Come is solid, but nothing particularly great as I am really not a big fan of these Hollyrock parts and overall episodes that go beyond these four characters to be honest.
The Golf Champion doesn't succeed because we've seen Fred/Barney episodes done much better before.
The Sweepstakes again benefits from a typically confusing situation for the team and it has such funny parts in it. It is one of the best episodes of the first half of the season.
The Drive-In is great for portraying the girls win over boys in that very funny, satisfying ending, but the entire plot is really well crafted and it is a great situation well executed.
The Prowler is so good! The girls take judo lessons and Fred is annoyed at that development resulting in some fantastic situations and great slapstick. It is an entirely engrossing, hilarious episode that is hurt by such unfortunate, truly disgusting racist portrayals of Japanese men.
…………………………………………………………………..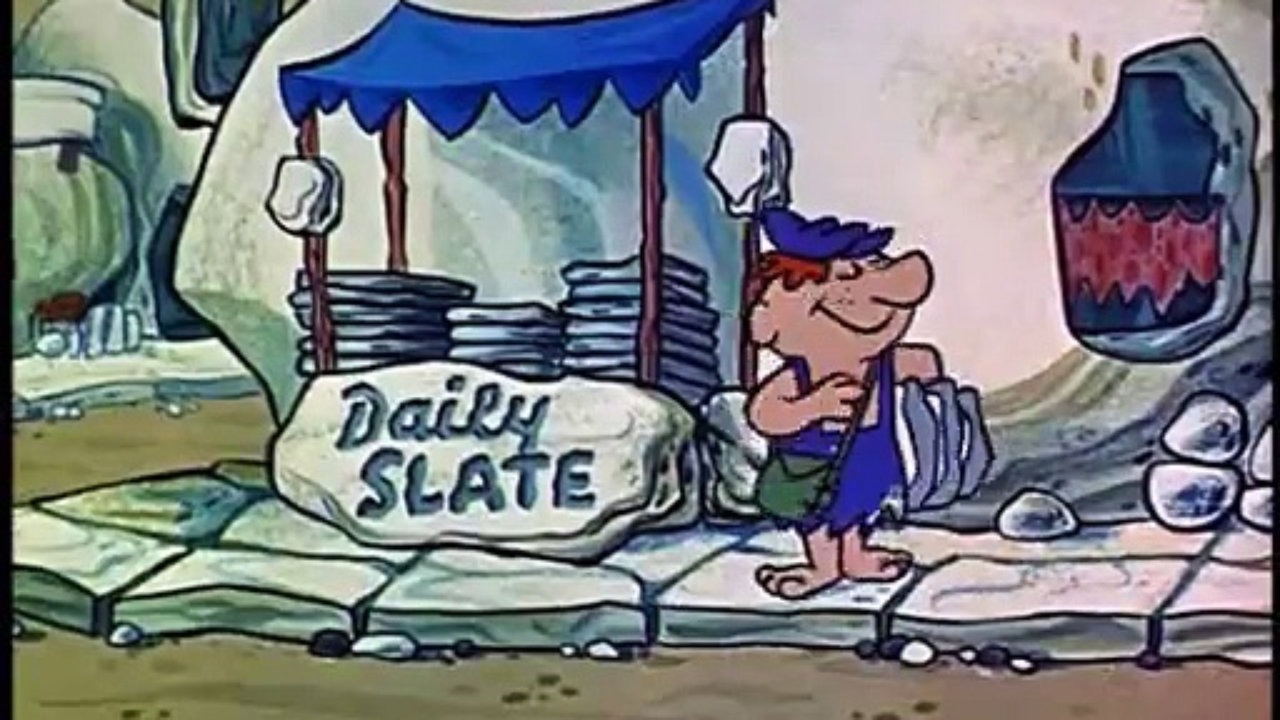 …………………………………………………………………..
The Girls' Night Out has some interesting moments, but is unfortunately a product of its time which is the problem most of these outdoors, musically or celebrity oriented episodes with many new characters face.
Arthur Quarry's Dance Class finds the men taking dance lessons to satisfy their wives and that is just the sweetest thing they did for them in this season resulting in such a wonderful episode.
The Big Bank Robbery is a quintessential Flintstones episode to me. It showcases everything that is great about this show – superbly executed crazy situations and great screwball moments in it.
The Snorkasaurus Hunter is a very important and eventful episode in the season that otherwise didn't change much. But this episode did as it introduced the new family member in Dino who is their dinosaur pet. I liked his introduction quite a bit, but the entire episode is a great example of an outdoor episode finally done right.
The Hot Piano is phenomenal at showing Fred wanting to make Wilma happy in buying her a piano, but of course he chose a difficult path to it thus leading to some really strong humor.
…………………………………………………………………..
…………………………………………………………………..
The Hypnotist has some admittedly very inventive moments in terms of the humor and animation, but it is in the end a very repetitive episode that doesn't utilize its premise particularly well.
Love Letters on the Rocks is awesome! Fred is jealous for finding Wilma's love letter, not knowing that he wrote it years ago. That's such a great story that led to such a funny mix-up.
The Tycoon is again an episode that introduces new characters and not one of them is likable or memorable resulting in a weak episode.
The Astra'Nuts is solid and sometimes very good, but ultimately forgettable.
The Long, Long Weekend has for once a good guest character in Gus, an old 'friend' of Fred's. It was a great sort of a mystery episode that mostly benefited from that very character's shady plans.
In the Dough finds Fred and Barney doing drag and posing as their wives in order to enter a bake contest and naturally that premise alone is fantastic and the execution is frequently hilarious.
The Good Scout is a great character building episode for Fred, but that tearjerker ending was just way too emotional for my taste as it felt odd for this particular show that usually avoids going into overly maudlin territories.
…………………………………………………………………..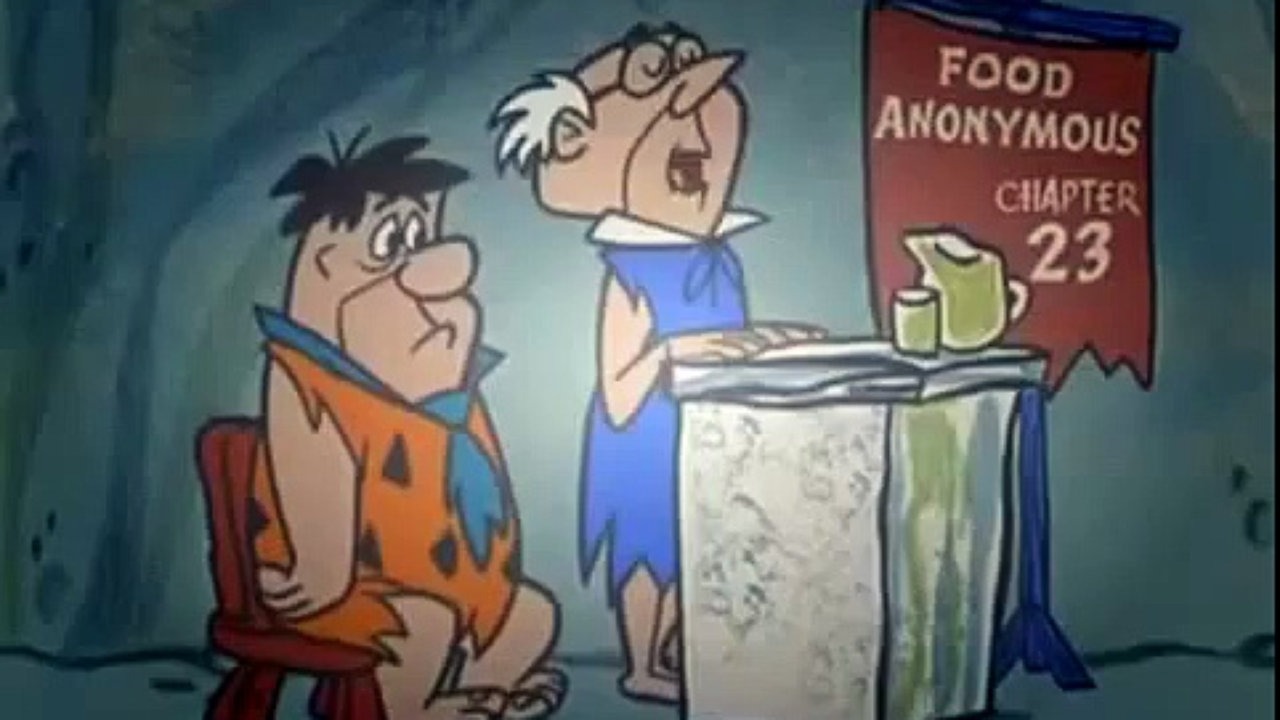 …………………………………………………………………..
Rooms for Rent is a great plot and has a great use of it with Fred again being awesome, but those students were just way too annoying for me to enjoy the episode more.
Fred Flintstone: Before and After just might be the finest episode of the season, it's that good! Fred appears in a weight loss commercial and naturally loses its mind, but the next arrangement is that he goes on a diet with the prize money involved. Watching everyone preventing him from eating was hilarious and this is a great, humorous usage of his physique.
Overall, this first season of The Flintstones started off really weak and those outdoor episodes were subpar with mostly forgettable guest characters, but the main foursome is just fantastic, their situations are so funny and constantly well thought out, the slapstick is great, the animation is terrific and it is just such a great, immensely charming and cozy animated sitcom.
…………………………………………………………………..
Worst Episodes: The Flintstone Flyer, The Split Personality, The Girls' Night Out and The Tycoon.
Best Episodes: The Big Bank Robbery, The Snorkasaurus Hunter, Love Letters on the Rocks, In the Dough and Fred Flintstone: Before and After.
…………………………………………………………………..
My Rating – 4.3
…………………………………………………………………..