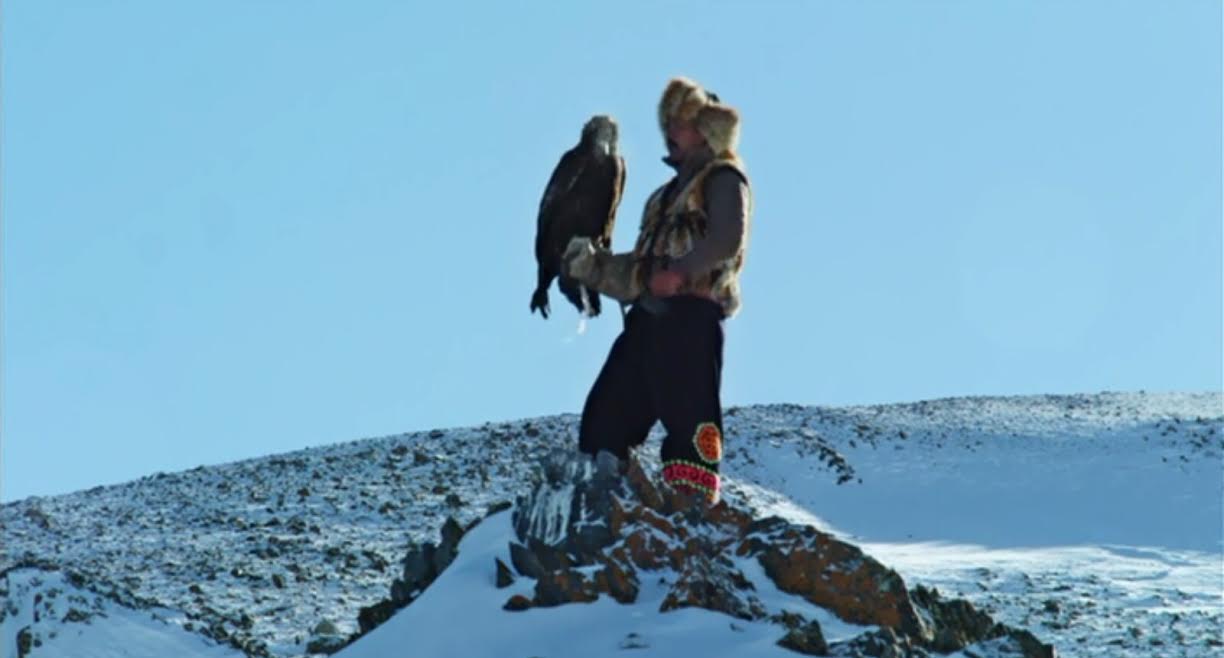 ………………………………………………………………..
The Eagle Huntress Movie Review
The Eagle Huntress is a 2016 Mongolian documentary film directed by Otto Bell and telling the story of Aisholpan Nurgaiv. It is a pretty good, if inherently flawed flick.
………………………………………………………………..
"This is no ordinary bird.
This was a tough endeavor"
………………………………………………………………..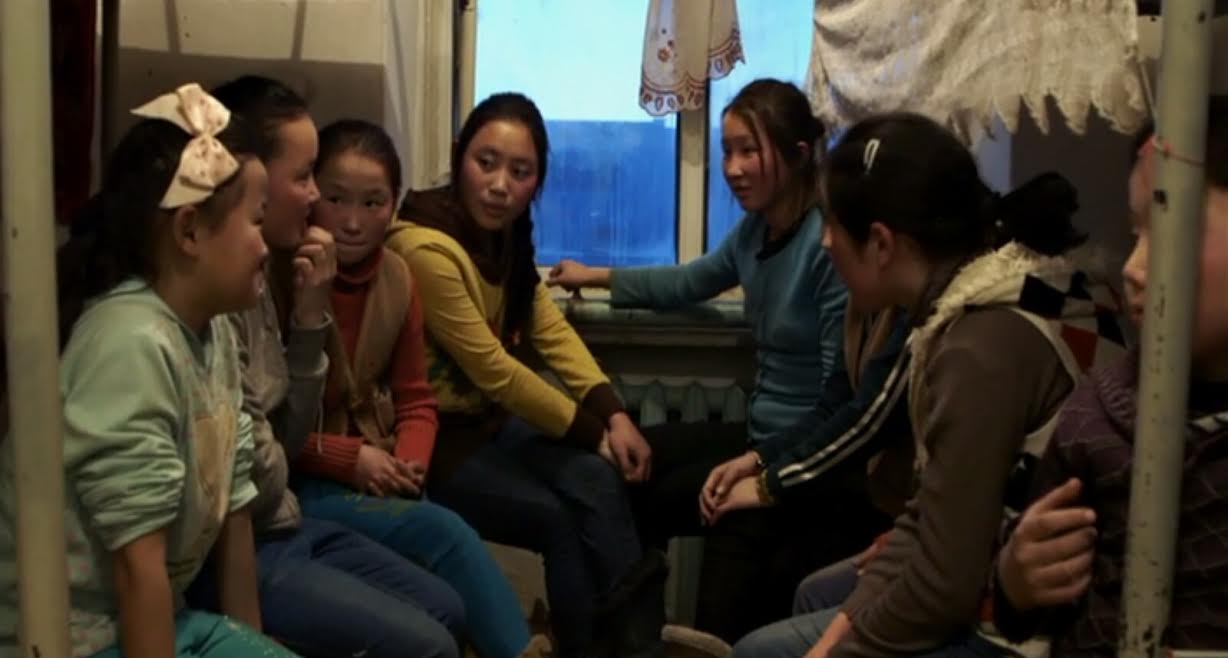 ………………………………………………………………..
It is about a 13-year-old Kazakh girl in Mongolia who became the first female eagle hunter in her generation and country. Naturally it has a feminist message, but that message is conveyed in a good instead of overly aggressive or expected manner. She truly is an inspirational person and that is why she was a great center of this fascinating story.
The movie is controversial for supposedly featuring staged sequences and events and many even question whether or not it is a true documentary and whether it is factual or exaggerated. In my honest opinion, there are definitely some forced scenes here and I agree that it should have felt more like a documentary, but more on that later. However, I still think that those criticisms are a bit unfair and I choose to believe that the film is factual. And whether or not it is real, it still remains an inspirational story for women everywhere.
………………………………………………………………..
………………………………………………………………..
There is no denying the film's technical aspects. The Eagle Huntress looks amazing. Its cinematography is so good that it is one of the best shot movies of the year. Its crane and aerial shots are absolutely gorgeous and watching the snowy mountain imagery was beautiful. The film is also well directed and edited and although it should have been shorter, it is mostly really entertaining and interesting to watch.
It was to me interesting because I didn't know anything about Mongolia and eagle hunters before and now I am acquainted with it quite a bit so the film did its job and succeeds as a good documentary. The highlights are definitely those hunting sequences which are phenomenal and so fascinating, if brutal to watch. I thought that the film explained to us the viewers everything we need to know about this interesting Mongolian tradition.
Where the film isn't as great is in its interviews. As I said before, it isn't much of a documentary because it plays too much like a live-action film and that wasn't the problem, but my biggest issue was the lack of more interviews. I think the film does have enough of Aisholpan and her family, but the interviews with the other people are sparse and lacking.
………………………………………………………………..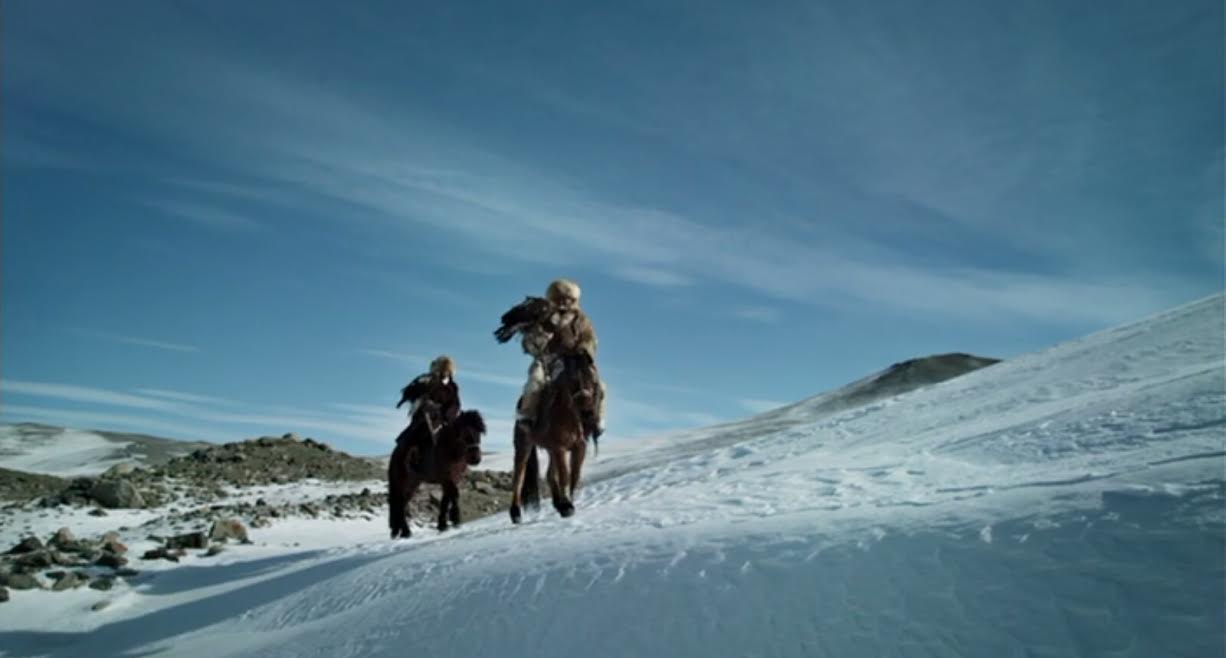 ………………………………………………………………..
But it is so well made and it looks splendid. It deals with an interesting subject matter and was thus intriguing and always engaging to me personally. That is why I honestly think it was snubbed for Best Documentary by the Academy as its inclusion would have led to a much diverse list than the one we unfortunately got. Overall, I really liked this film and even though it is filled with some pretty big issues, the overall experience is wonderful, fascinating and ultimately emotionally rewarding.
Regardless of its controversy which is unfortunate, The Eagle Huntress is still such a good and mostly satisfying documentary. It needed to have more interviews, but it tells us everything we need to know about this Mongolian tradition and it is always fascinating and very involving to watch. It is also emotional and its biggest strength is the cinematography with aerial shots which are absolutely stunning leading to one of the best looking films of the year.
My Rating – 4
………………………………………………………………..