…………………………………….
The Death of Mr. Lazarescu Movie Review
The Death of Mr. Lazarescu is a 2005 Romanian drama film directed by Cristi Puiu and starring Ion Fiscuteanu. It is an absolutely fantastic, truly one of a kind work.
…………………………………….
"You know what they say…
Mascara doesn't help you if you don't know how to speak.
Doesn't help if you have no manners"
……………………………………..
The film is about an old man who is carried by an ambulance from hospital to hospital all night as doctors keep refusing to treat him. This premise sounds dark and depressing and the eventual movie is just like that too – incredibly depressing and sometimes even difficult to watch. But it succeeds as a drama because the situation here is presented in the best and most suitable way possible – in a naturalistic style. Also, it is perfect because not only is it obviously realistic, but also because it's just so heartbreaking and so relatable and important.
Mr. Lazarescu himself is such a realistic and well realized character and I really felt sorry for this man. You could easily see the pain in his eyes as the doctors evidently aren't giving their best to diagnose his illness, let alone treat him. The  main reason why this character is relatable and why you feel sorry for him is definitely the performance from Ion Fiscuteanu who is absolutely magnificent in the main role. His delivery of lines is excellent, but the highlight is his eye contact and what he manages to convey just through his eyes and that was just heartbreaking to witness.
…………………………………….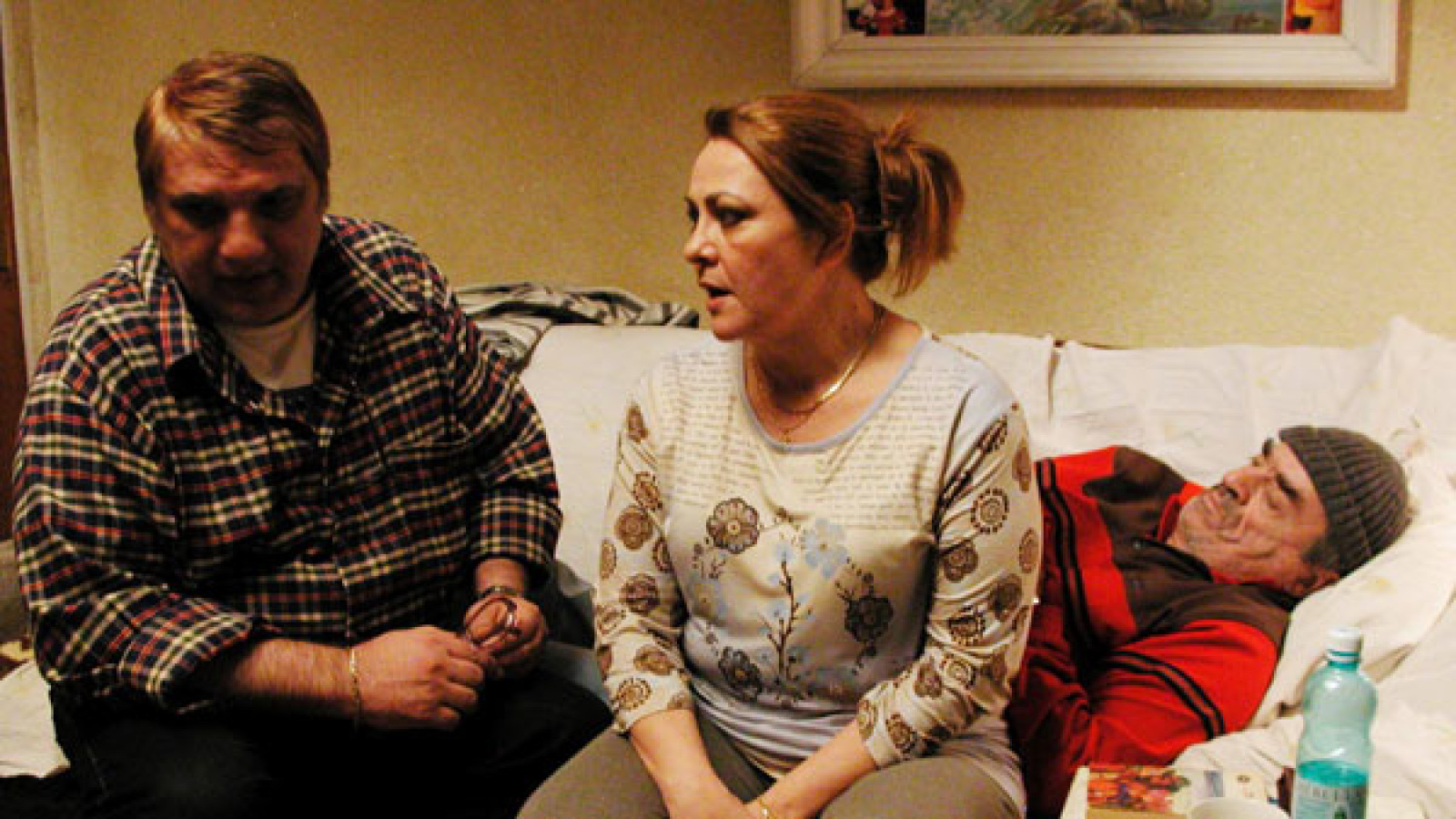 …………………………………….
As for the other characters, I found his neighbors to also be unfortunately realistic. They wanted and did help him, but their hatred towards animals and his way of life was evident and some of the things they said behind his back are hurtful, but nonetheless real. Mioara the nurse is the only person here who genuinely wanted and tried to help Lazarescu which is why she is the most likable of the bunch. Yes, she did give him some hard time frequently, but she was still obviously a caring person and I liked that.
Let's talk about the doctors and their depiction and what it all means and what the movie is trying to say. First off, I did feel that at times the doctors were a bit too vilified, especially the first one. But even though it may seem blown out of proportions, the depiction of the doctors and the overall health care system is hurtfully realistic, especially for its country Romania and some other similar countries. The way they gave the patient a cold shoulder was harsh, but all the more important as that really happens.
The first doctor, although too vilified as I mentioned above, is still important as his attitude toward Lazarescu's drinking and the refusal to treat him because of that are all relevant. You also get some sexism as the man is evidently gravely ill and the nurses still proclaim him to be behaving like an old woman. Another statement here is the cramming of the hospitals and how they treat the most urgent situations right away and thus not living room for others to treat. But the overall apathy they exhibited toward the patient is what strikes the nerve here. It was, yes, very difficult to watch, but also incredibly important, real and such an urgent, real life problem that needs to be seen on the screen and the movie succeeds for presenting its problem in the most realistic, most brutal way possible.
The Death of Mr. Lazarescu isn't a perfect film as it has its problems. One of them is the too negative portrayal of the first doctor and the other one is its ending. I just found the ending to be incredibly disappointing and subpar when compared to the rest of the picture. First of all, they didn't need to show the preparation for the operation as it was unnecessary in my opinion. And secondly, the whole conclusion just felt abrupt and not like a closure that I wanted to have with this film. Also they could have lessened the number of hospitals they visited and the effect would have been a bit stronger. But other than that, the film is incredibly strong in all the other areas.
Romanian cinema is very strong and this is one of their best films and I entirely agree with that. This is not only the finest foreign or drama film I've seen recently, but also the best film overall that I've seen in weeks. It is just that special and that incredible. The direction from Cristi Puiu is especially strong and he just delivered in spades with this movie. The entire film is about two and a half hours long which does seem too long for such a small story, but the execution of it is so good, the editing is so deft and the film is just so involving to watch that its length did not bother me in the least. In fact, it is one of the most interesting and best edited dramas I've seen in a long time.
…………………………………….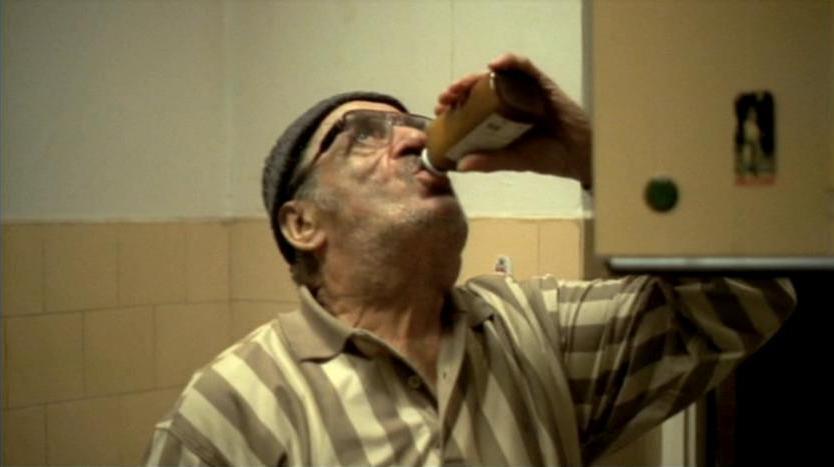 …………………………………….
Of course, its naturalistic style is just mesmerizing. I loved how observational it was with such a terrific attention to detail in the portrayal of its characters and their conversations. The dialogue in The Death of Mr. Lazarescu is top-notch – always realistic and engaging to follow. The emotion is evident as the film is tragic and heartbreaking and it will leave no one untouched. I disagree with the critics for classifying it as a dark comedy as to me its humor isn't that evident and the film is most certainly a pure drama, at least it was for me. The tone may be too depressing for some, but I liked that it didn't involve any light moments as this kind of story needs to be incredibly melodramatic and dark. It is so well filmed and so real in its dialogue and style that I just loved it as it really is a tragic, important, seemingly real story that needed to be told.
Tragic, difficult to watch and depressing, but also incredibly well directed, deftly edited, wonderfully acted and filmed in such a fantastic naturalistic style, The Death of Mr. Lazarescu is such a heartbreaking and relatable, important movie that is filled with such raw realism and urgency that it can easily be overwhelming to some. But to me it was a fantastic film that explores the inadequacy of the health care system and the hurtful apathy of its workers in the most brutal, yet honest and urgent way possible and gives us such an involving, important and mostly top-notch movie in the process.
My Rating – 4.5
…………………………………….