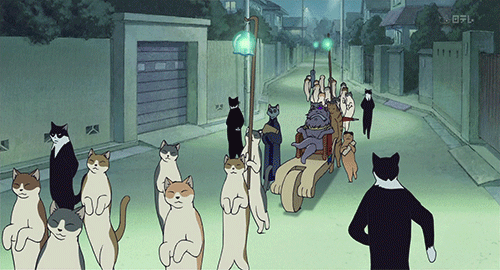 …………………………………………………
The Cat Returns Movie Review
The Cat Returns is a 2002 anime fantasy film from Studio Ghibli. It is one of their most pleasant, most underrated works.
………………………………………………….
"I respect a woman who stands up for herself.
Even if she does like sticking her nose in other people's business!"
………………………………………………….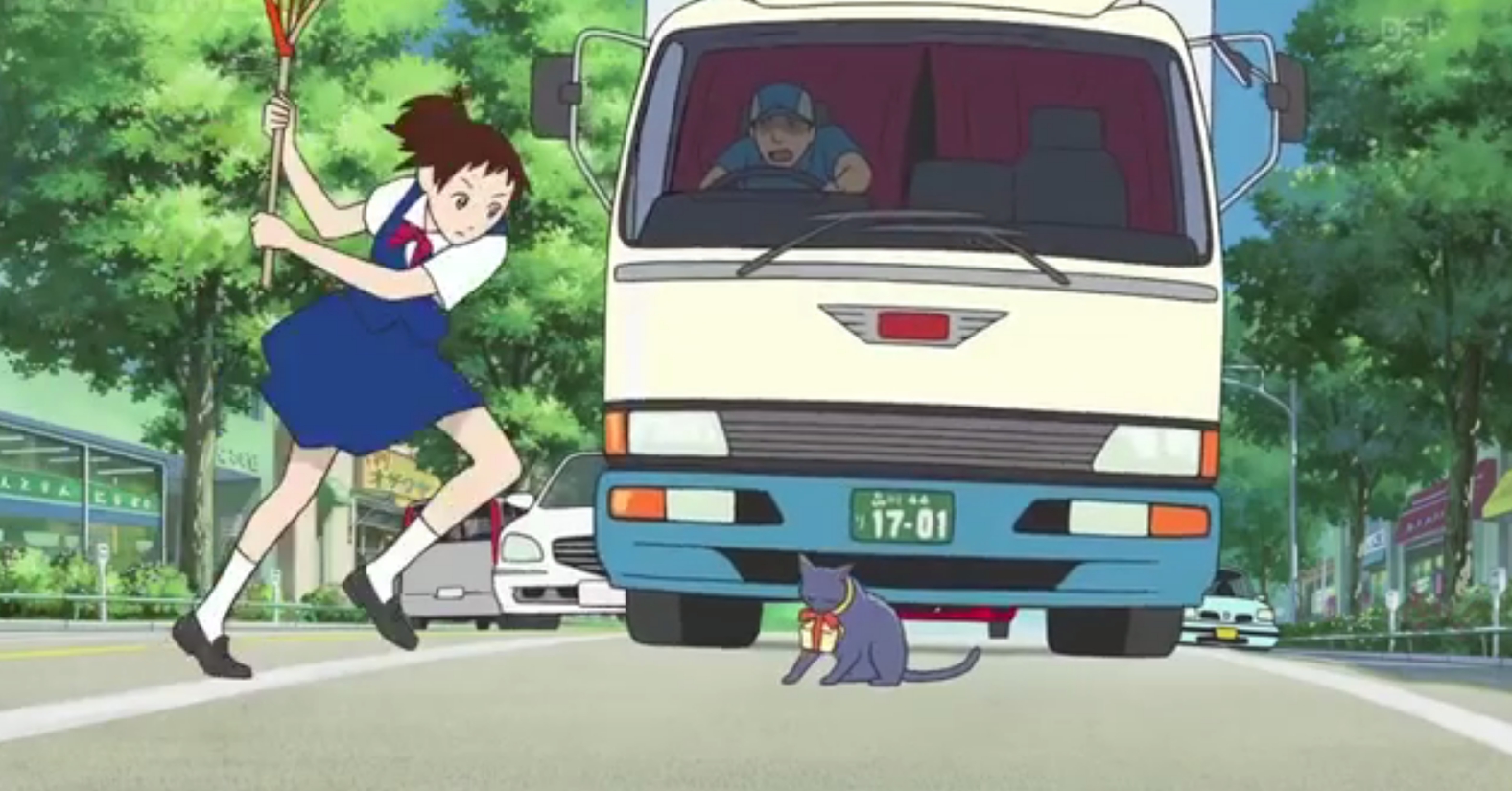 ………………………………………………….
This film is about a directionless teenage girl Haru who, after saving a young cat prince from certain death, is brought to the cat kingdom where she is supposed to marry a prince. I adore this film. It is actually one of my childhood favorites and I still love it now as an adult. The story reminds of Disney Princess movies as here we basically get a Ghibli princess which was awesome to witness.
The plot is similar to 'Spirited Away' in a sense that the protagonist is changed after going on a fantastical journey and is now a more responsible, more adult person. I loved that they repeated that journey and message and they did it wonderfully once again. But it is different than the aforementioned film because it is much more fun, childlike and jokey in its approach.
Let's talk about the characters. Haru is an excellent protagonist. I really liked her and she is such a likable, sweet person. Her mother and her friend are solid for the little screen time that they received, but this is the movie about cats and they are the strongest characters here.
………………………………………………….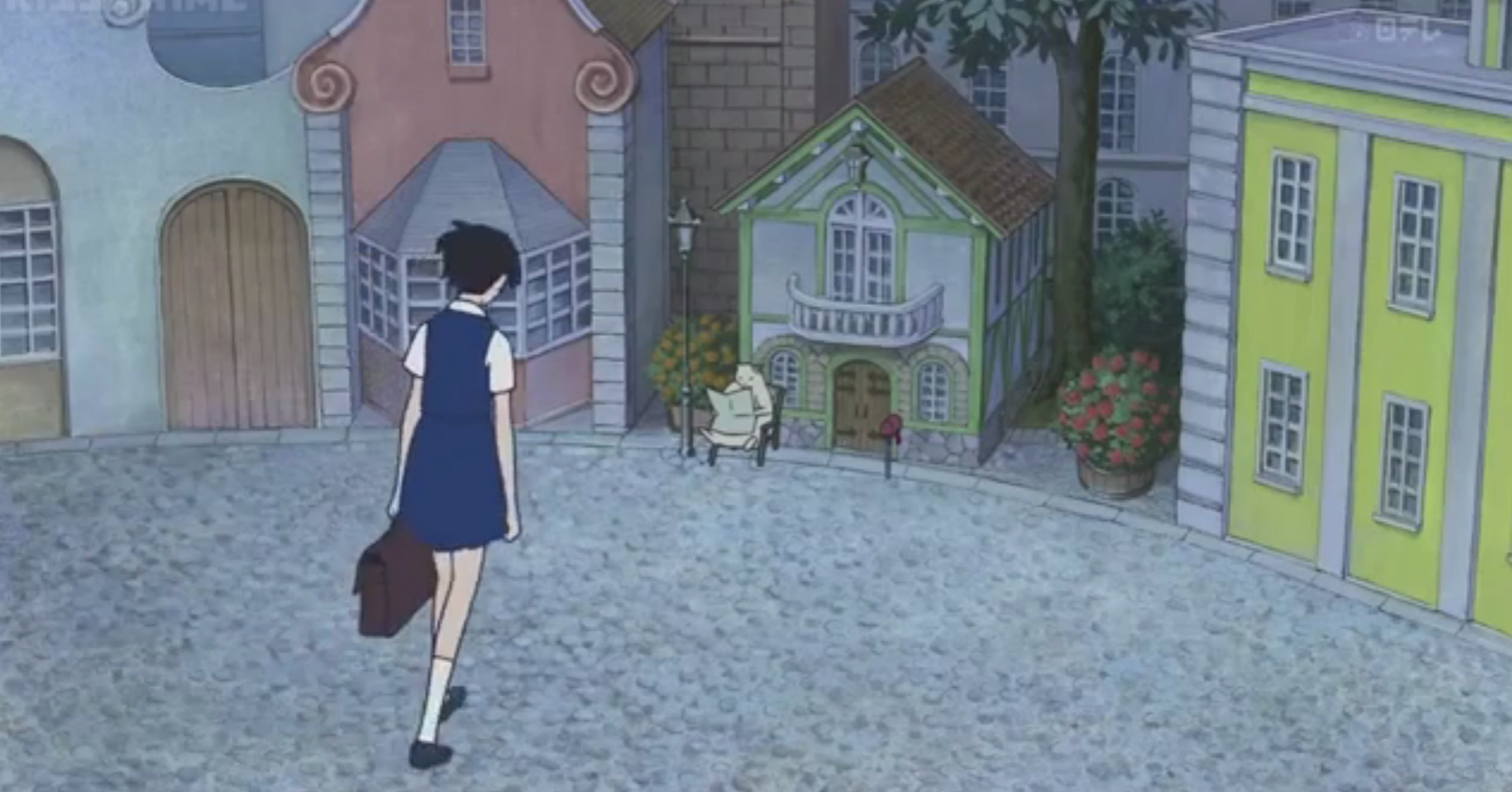 ………………………………………………….
The Baron is absolutely fantastic. This movie is literally a spin-off of 'Whisper of the Heart' as in that movie this character was just a figurine, but now we get him in full flesh. I loved that connection between the two movies even if they are the complete opposite of each other. He is badass, cool and like a dashing hero of yesteryear. The relationship between him and Haru is sweet, if a bit creepy when you think about it.
I really liked Toto as he is a wonderful bird. Prince Lune and Yuki are a great couple and I loved her backstory. The Cat King is such a great throwback to classic cartoon villains from decades ago – he is villainous, but very funny and over-the-top which I loved.
And of course Muta is the very best character in this film and the highlight for me. His constant obsession with food brought us many funny moments, his bickering with everyone else was great, I liked his very amusing backstory and the highlight was seeing him get angry mostly for being called fat. He is a phenomenal sidekick for sure.
………………………………………………….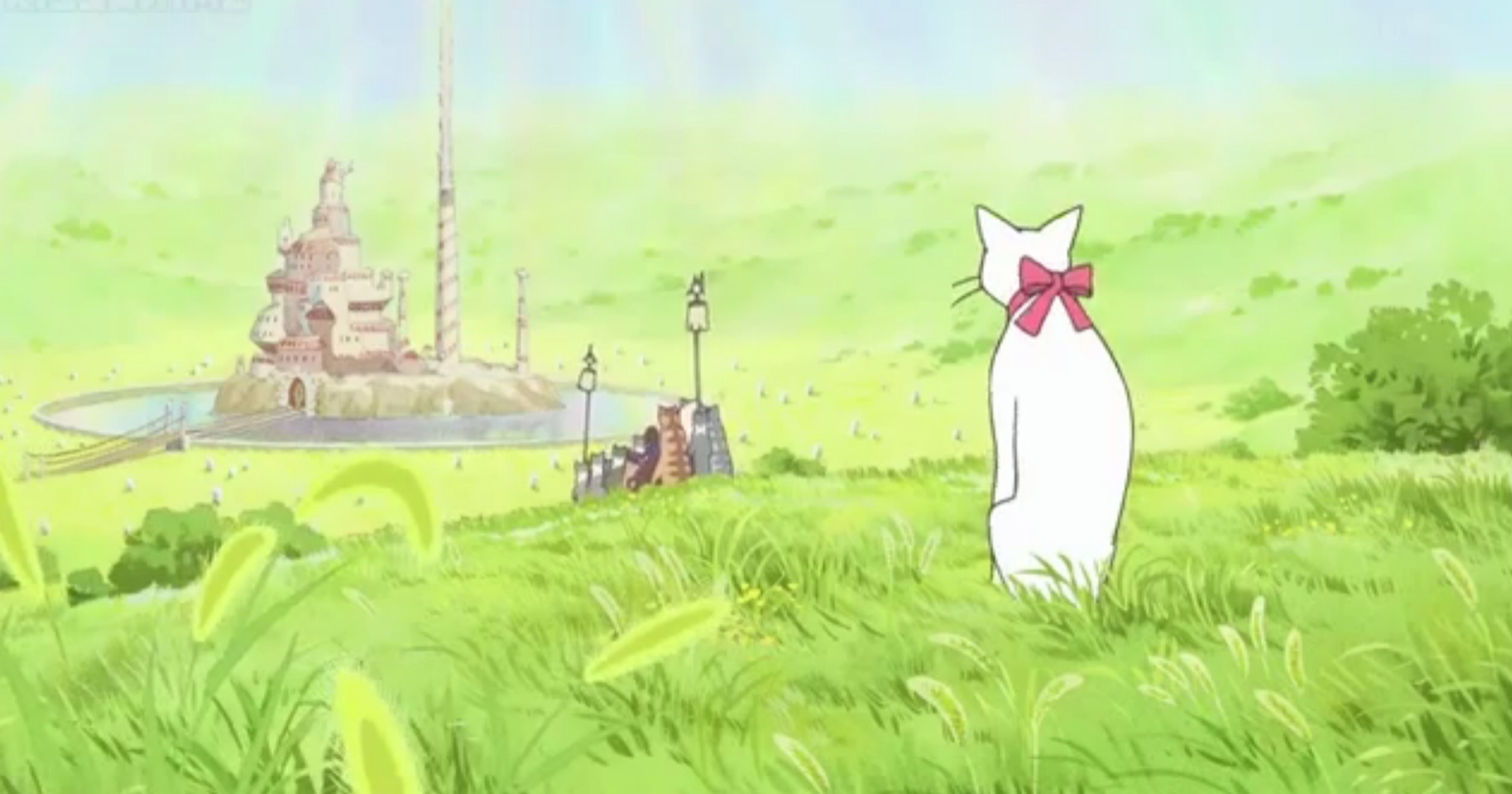 ………………………………………………….
The Cat Returns is very well animated, but it is just not up to par with Ghibli's previous classics in my opinion as it is never as moving or as memorable or as artistic. Still, the imagery is frequently beautiful, the action is so well executed, I loved the sky scenes and of course the highlight was the cat kingdom with the castle and especially the labyrinth and the tower. I also really liked the character design of the cats and the cats themselves were fairly realistically portrayed here in both their animal design and their moody, selfish behavior.
The Cat Returns has a bunch of memorable sequences so let me say which ones are my favorites. I loved the beginning and the scene where she rescued the cat prince was so well done. Baron's little house was so cute and the attention to detail was so overwhelming in there. Overall, the architecture in this film is beautiful to witness.
………………………………………………….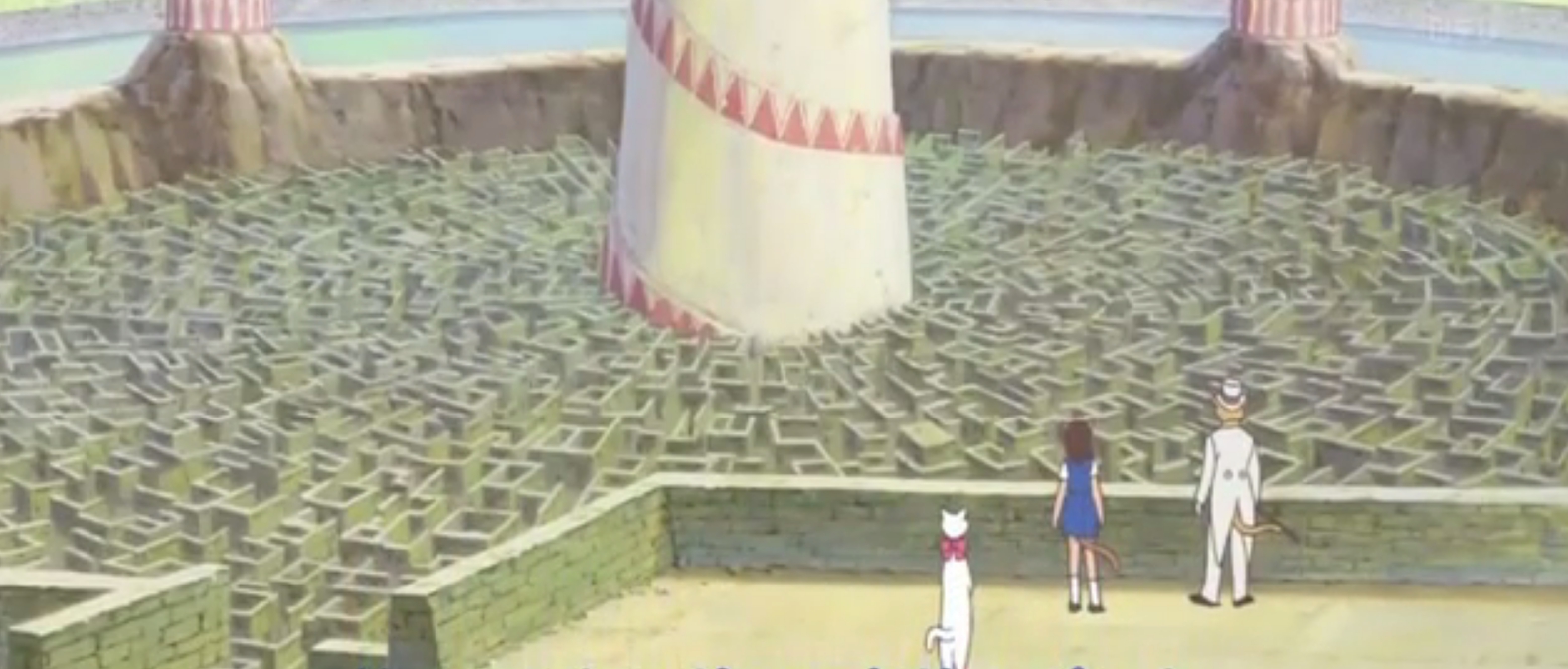 ………………………………………………….
That scene where the king threw some cats from the window because they did not provide proper entertainment was hilarious as it was basically murder but portrayed amusingly. It was both dark and funny. The labyrinth was of course absolutely fantastic. I loved the king's cheating and how The Baron realized that. This film is such a wonderful, enchanting adventure and those labyrinth and tower scenes are the best examples of that. And of course the descend through the sky is gorgeous to watch and the ending itself is poignant and emotionally satisfying.
The Cat Returns has absolutely brilliant voice acting. Yes, this is one of Ghibli's strongest works when it comes to acting as each performance is phenomenal and everybody did a great job with the highlights being Tetsu Watanabe and Tetsuro Tanba as Muta and The Cat King, both very funny characters.
………………………………………………….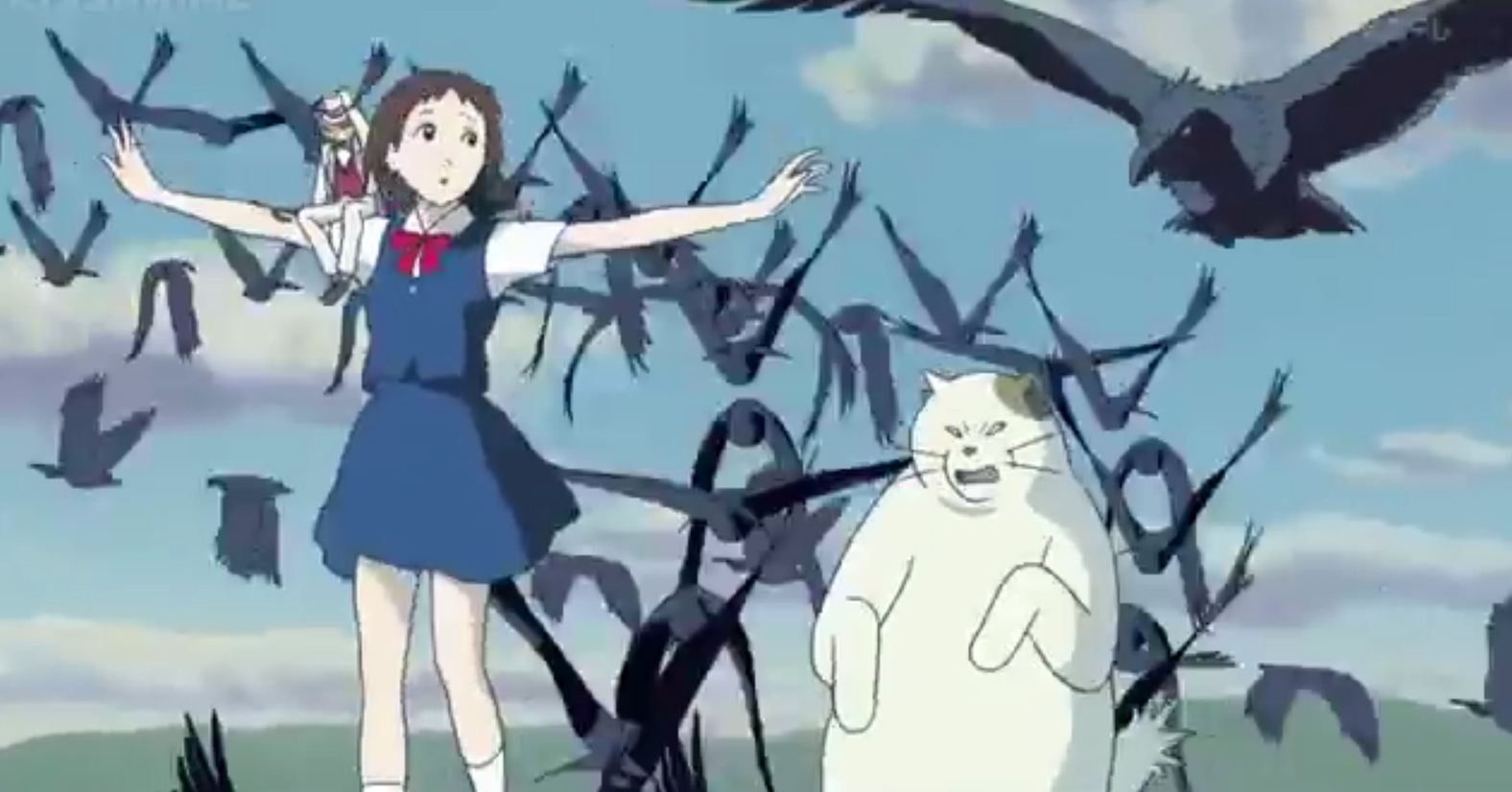 ………………………………………………….
Yes, the humor in this film is absolutely terrific and it probably is Ghibli's funniest film as I laughed out loud many times while watching it. The film is so poignant, sweet and emotionally resonant while also being very funny and wonderfully childlike in its approach. The only problem is the pacing which is rushed as the film is just way too short in its runtime which was unfortunate. But the dialogue is strong and the score is particularly great with a wonderful closing number. It is one of Ghibli's best and most underrated films.
The Cat Returns is overly rushed in pacing owing to ridiculously short runtime, but it remains one of Ghibli's better and definitely most underrated works thanks to brilliant voice acting, excellent characterization (Muta, Haru, The Cat King and The Baron are all great characters), a wonderful story and terrific humor as it made me laugh so many times definitely being the funniest film from the studio. It is wonderfully childlike in its quality, very adventurous and enchanting in its journey and highly resonant emotionally. It is such a wonderful follow-up to 'Spirited Away' thematically and such a successful spin-off to 'Whisper of the Heart'.
My Rating – 4.5