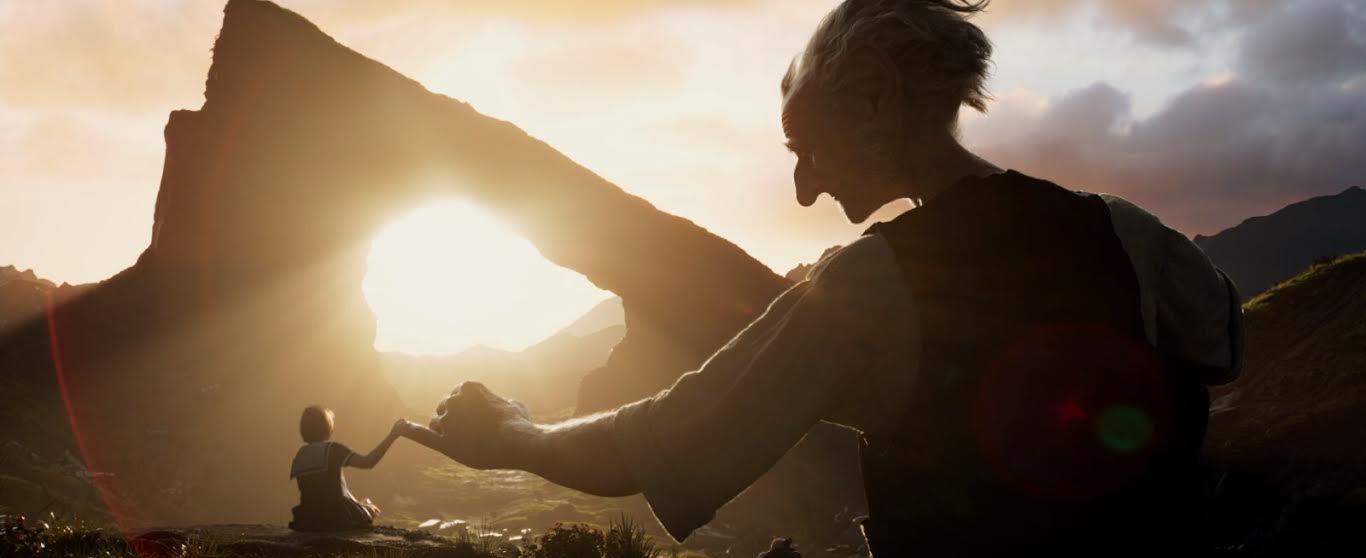 ……………………………………………………………….
The BFG Movie Review
The BFG is a 2016 family fantasy film directed by Steven Spielberg and starring Mark Rylance and Ruby Barnhill. It is a very good, underappreciated family flick.
……………………………………………………………….
"Why did you take me?
Because I hears your lonely heart,
in all the secret whisperings of the world"
……………………………………………………………….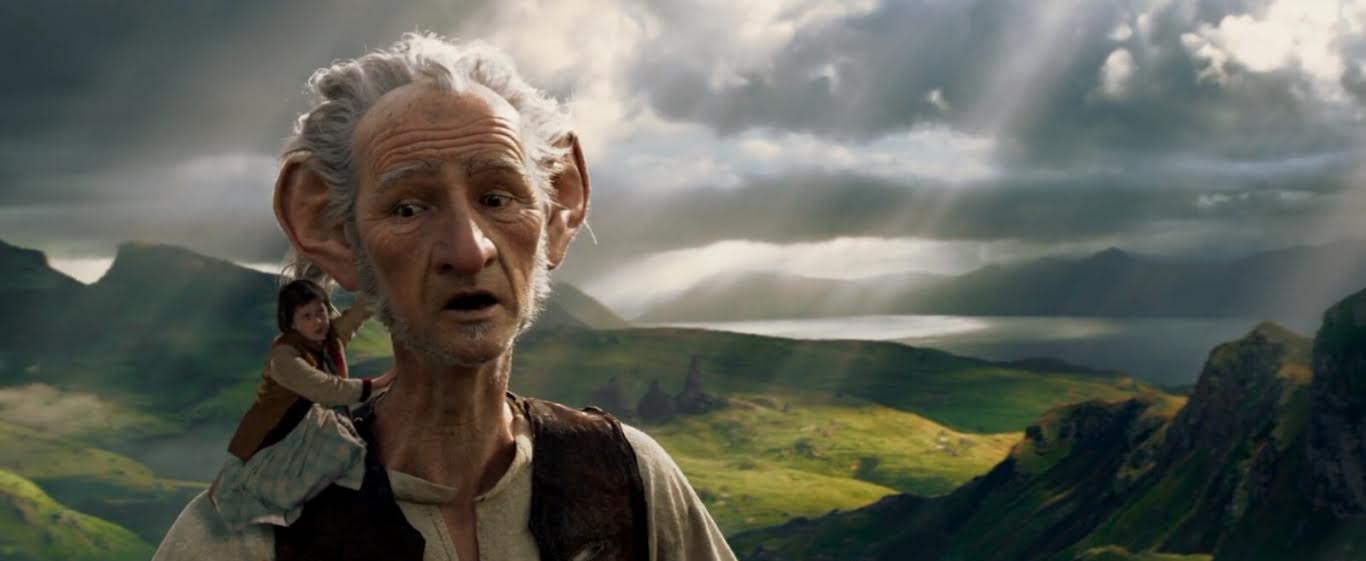 ……………………………………………………………….
An orphan human girl befriends a benevolent giant who takes her to Giant Country where they attempt to stop the man-eating giants that are invading the human world. I really enjoyed this movie and I found the plot to be mostly very good, which is expected from a Roald Dahl material. It is such a wonderful, old-fashioned family fantasy adventure that it is such a shame that it did poorly at the box office. My appreciation for Spielberg's lesser valued movies over those more well liked ones continues with The BFG.
The first half is splendid, magical and just wonderful to behold. I loved how fantastical it is, but also adventurous. And I admired its childlike approach with less darkness and more light. That was unexpected for this age which is why I found it pleasant and quite welcome. And yes, the second half is silly. The protagonist coming with the giant to see the Queen of England naturally leads to silliness. However, even though it was a bit too silly, I still liked it as I found the humor there to be pretty funny and charming, if admittedly juvenile.
……………………………………………………………….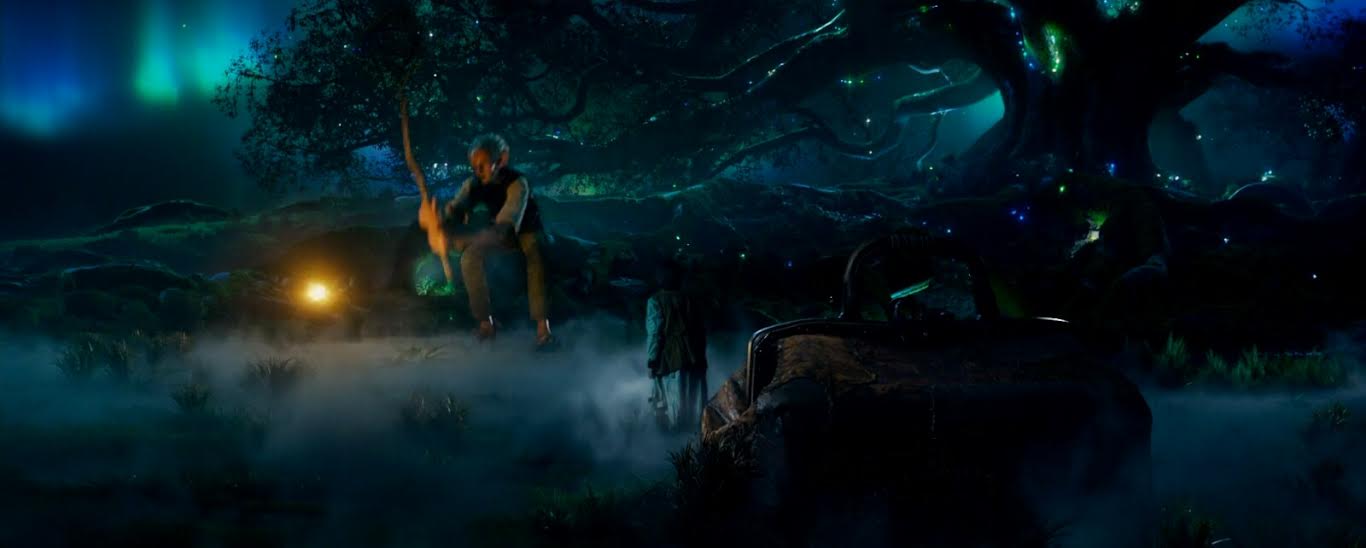 ……………………………………………………………….
I loved the characters. Yes, the girl could be a bit annoying at times, buts she is mostly likable and the relationship between the two drives the movie as it is simply beautiful and so effervescent. This movie is the best Disney film that Disney has never made, that is the best way to describe it and to explain why I dug it so much. The titular Big Friendly Giant is absolutely magnificent and such a wonderful creation. All of the other giants are typically malicious, but memorable and I liked the queen quite a bit.
Mark Rylance destroyed this movie and he made it totally his own. It is amazing to behold how wonderfully they mixed his performance within motion-capture and he truly gave one heck of a performance. His smile is infectious and the look in his eyes is so warm and just wonderful to behold how he achieved a lot with just his looks. He is easily the best part of the movie and it is such a shame that he received an Oscar for his not so great performance in 'Bridge of Spies' when he is obviously so much better here. Infinitely better.
……………………………………………………………….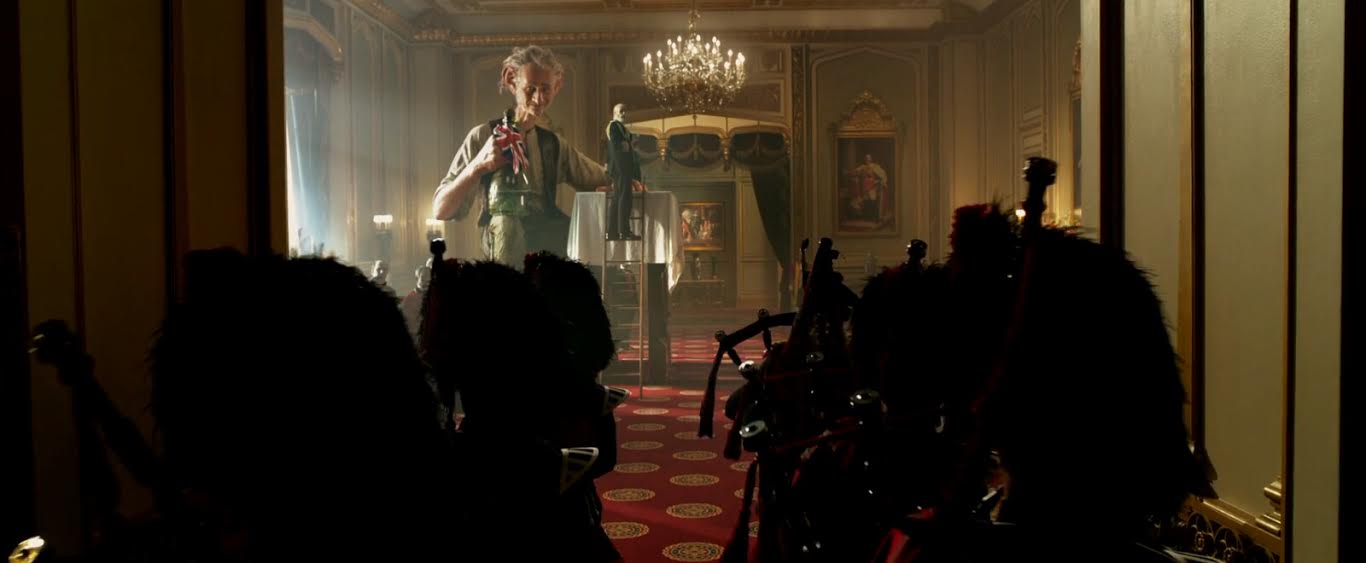 ……………………………………………………………….
The BFG is well directed by Spielberg, but also very well shot and exquisitely looking in special effects. Some of it was a bit too like an animated movie, but most of it was pretty good and the highlights were those dream making sequences as they were filled with wonderful colors and such beautiful visuals. The film is awkwardly paced and a bit too long, but it is mostly very engaging which was great. Ruby Barnhill was quite weak at times and she was a problem in a movie which needed her great performance just as much as it needed Rylance. But she is a child actor which is why I am not holding much against her. Overall, the movie is definitely flawed, but it is so good for the most part that I found it to be wonderful.
The BFG is an obviously flawed movie with a weak child performance at its center, somewhat problematic pacing and a silly second half, but that second half is funny and entertaining, the entire movie is wonderfully old-fashioned and childlike, it is visually pleasant, the relationship at the center of it is so moving and it benefits from a particularly inspired performance from Mark Rylance who carried the entire movie on his shoulders. Such an underrated film.
My Rating – 4
……………………………………………………………….