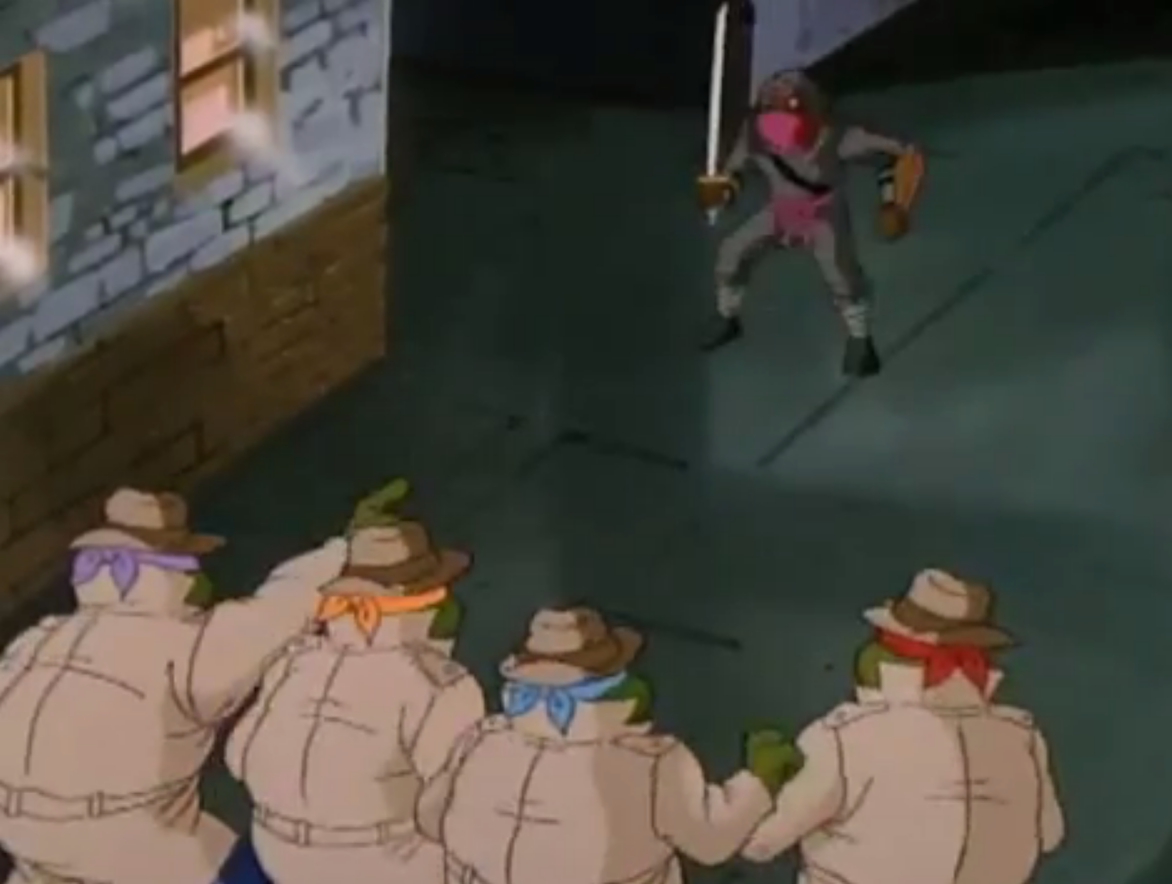 …………………………………………………
Teenage Mutant Ninja Turtles Season 6 Review
The sixth season of Teenage Mutant Ninja Turtles is more of the same with a couple of standout episodes, but with most of them being quite mediocre.
………………………………………………….
"I can see now why they call her Shreeka"
………………………………………………….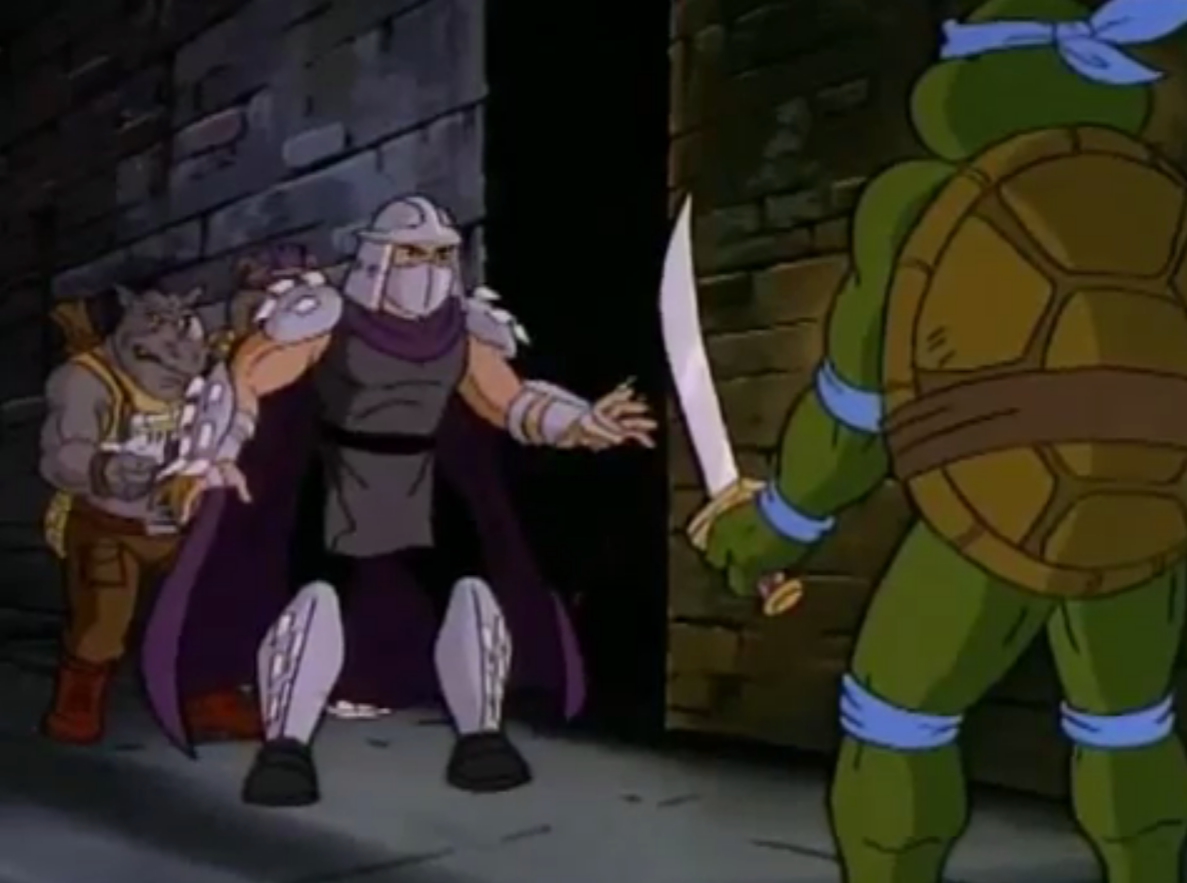 ………………………………………………….
Rock Around the Block is pretty solid and fun, it is also filled with a surprising amount of well executed action. However, the drama around the Technodrome felt silly and it did not belong in this particular season. Krangenstein Lives! is actually a pretty good, hilarious episode with all that funny banter between Schredder and Krang plus seeing Krang overpowered was awesome. The only downside to this episode is Michelangelo's unnecessary video game subplot.
Super Irma is, needless to say, awful. Seeing Irma in a full-on episode and with superpowers was just incredibly campy and annoying. It was awful in premise and it is bad in execution. Adventures in Turtle-Sitting is a rehashed episode where the turtles become toddlers and it was boring once again.
Sword of Yurikawa is absolutely phenomenal! It is one of the best episodes so far in the series' run as it finally gives us great action and a well crafted storyline that actually is entertaining and interesting. The twist with Splinter being the ninja was well handled and the fight scenes here were superb. Return of the Turtleoid is okay, but honestly a bit forgettable.
………………………………………………….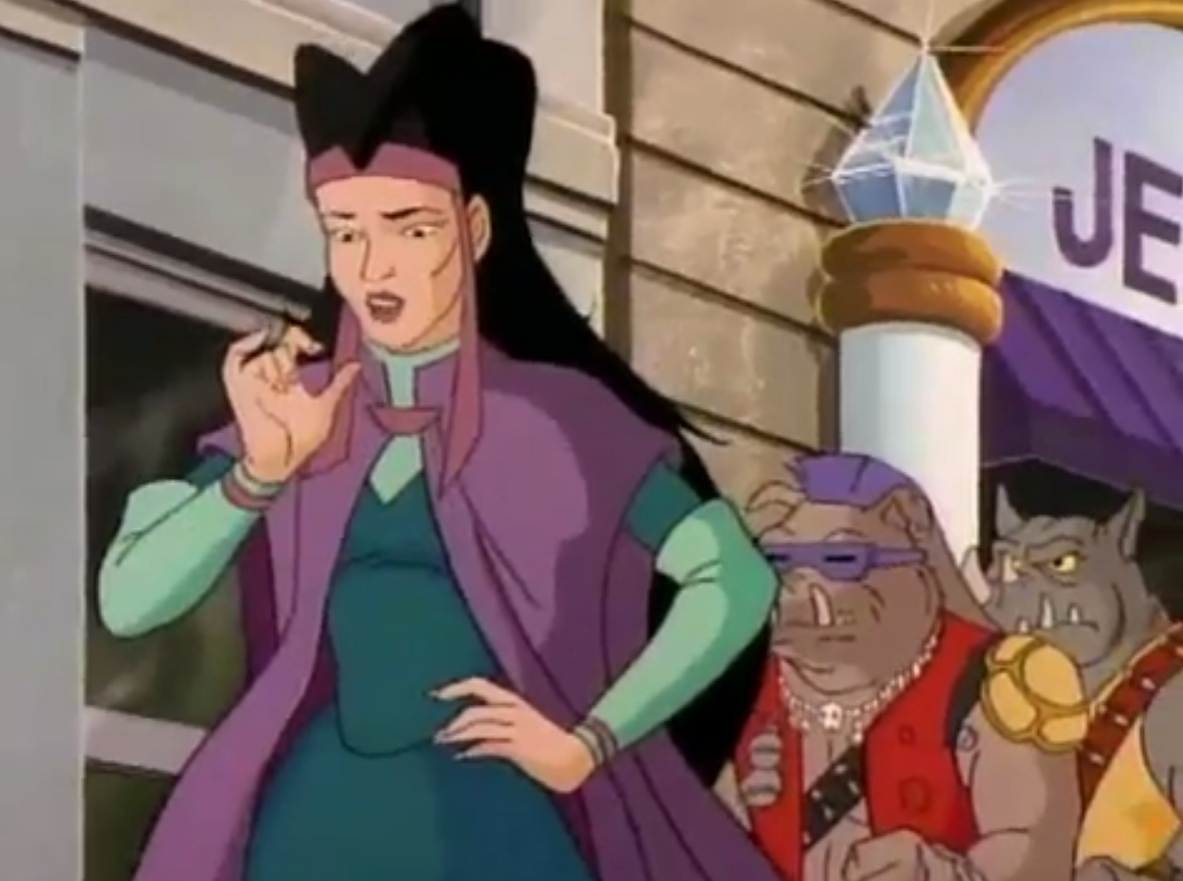 ………………………………………………….
Shreeka's Revenge is the second greatest episode of this season and although campy, it is mostly positively campy and just a lot of fun with its memorable villain and some entertaining action scenes. Too Hot to Handle finds Vernon bonding with his nephew and of course both him and his nephew are too obnoxious too handle for one entire episode.
Nightmare in the Lair is a messy episode, but then again seeing Krueger in TMNT was quite amusing and this episode's weird, horror-like atmosphere and approach was quite original for the show. Phantom of the Sewers is one Phantom of the Opera episode too many.
Donatello Trashes Slash is definitely entertaining and Slash is much more menacing here, but the episode should have been better given its great ingredients. Leonardo is Missing is one of those taken identities and chaos ensues episodes and this one is pretty tired.
………………………………………………….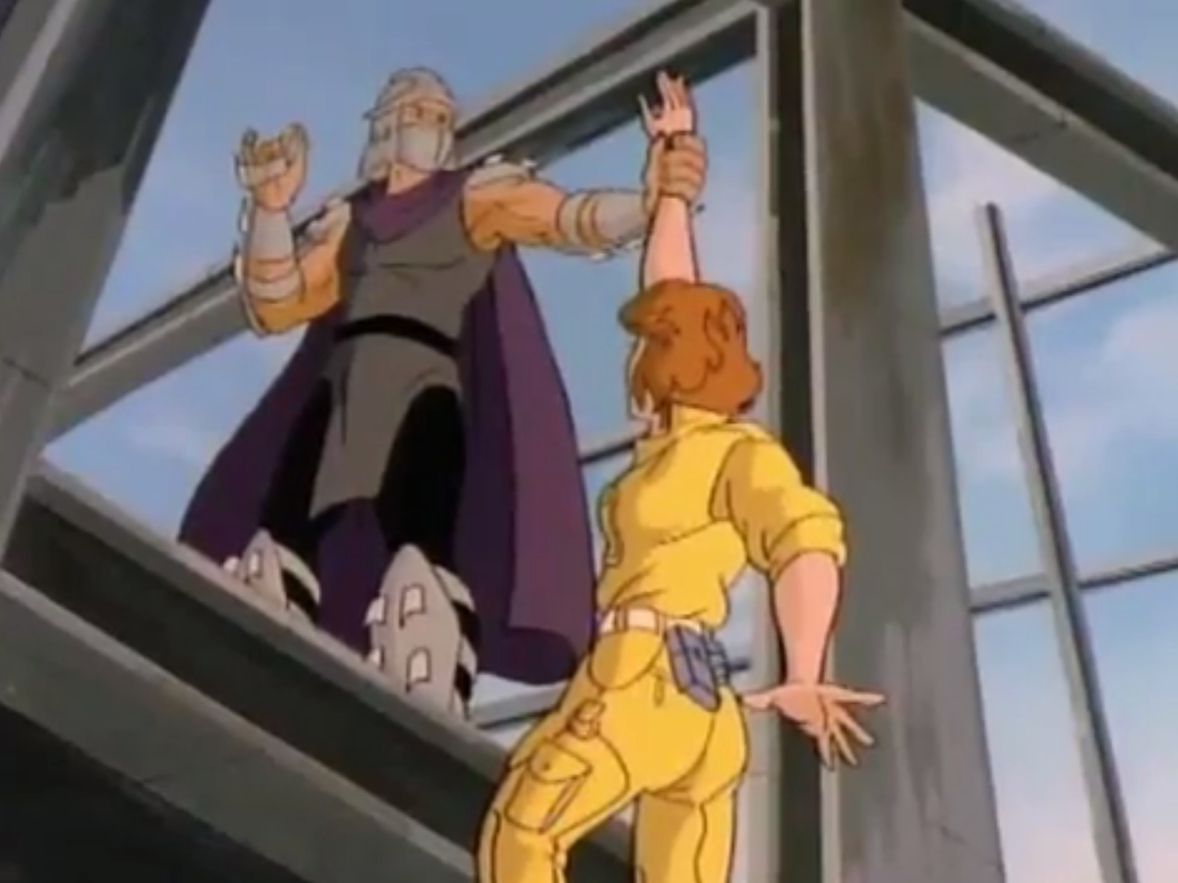 ………………………………………………….
Snakes Alive! is actually a very good episode as finally we witness a flaw and weakness to Leonardo as he has a fear of snakes. Him learning to fight that fear with the help from Splinter was some good dramatic stuff. But Polly Wanna Pizza is quite silly in its premise and forgettable in its use of the titular parrot.
The final two episodes of the season are very weak. Mr. Nice Guy is quite ridiculous as it sees Raphael suddenly become obnoxiously nice. I've seen this type of episode before and it has always been too silly and cartoony. Sleuth on the Loose is even worse and actually obnoxious in Agatha Marbles' character who annoys the heck out of me, but at least this is her final appearance. Thank God!
So in the end, the sixth season of TMNT has its absolutely terrific gems of episodes and is mostly entertaining, but most of the episodes here were either barely passable or even mediocre and bad with too many campy, silly outcomes and annoying guest characters.
Worst Episodes: Super Irma and Sleuth on the Loose.
Best Episodes: Sword of Yurikawa and Shreeka's Revenge.
My Rating – 3.4
………………………………………………….