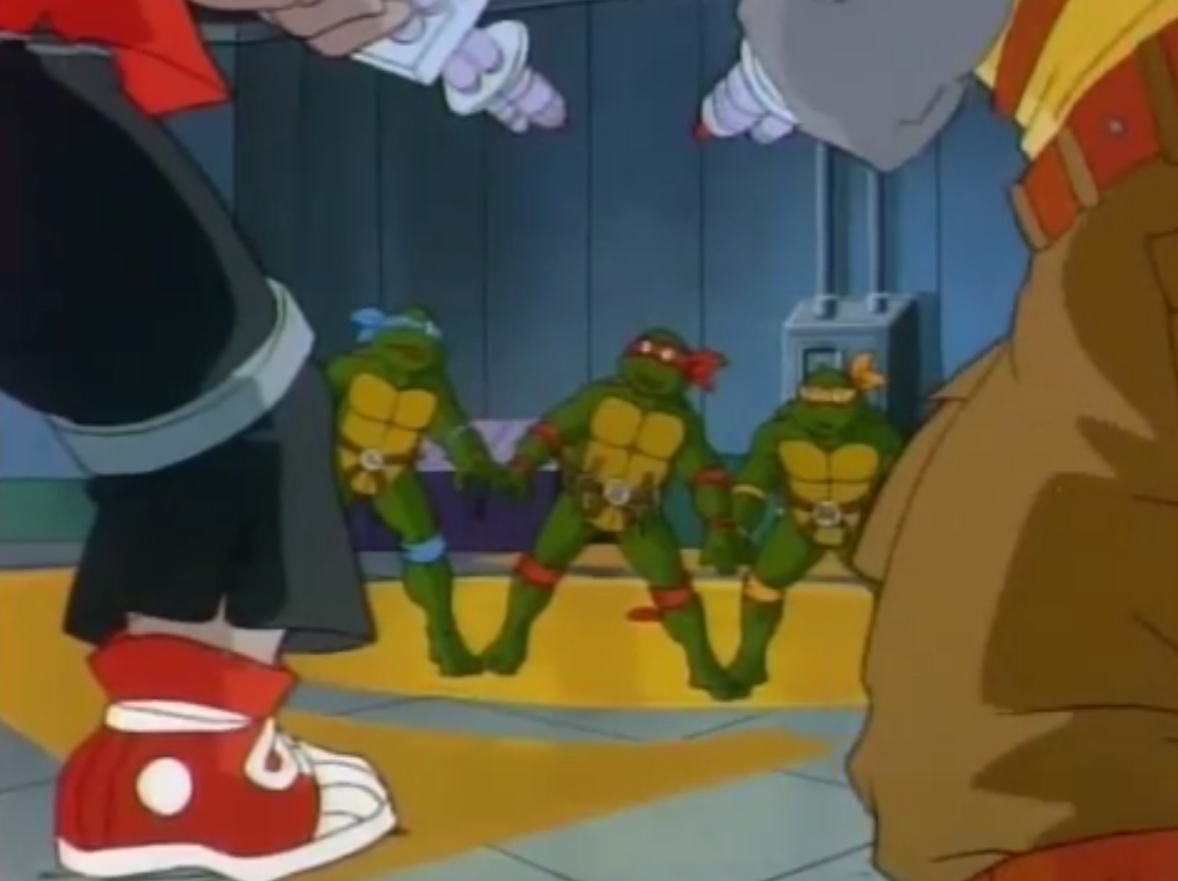 …………………………………………………
Teenage Mutant Ninja Turtles Season 5 Review
The fifth season of Teenage Mutant Ninja Turtles is an improvement over the previous one, but still weaker than the previous three seasons.
………………………………………………….
"They call themselves civilized
and yet they don't even have television"
………………………………………………….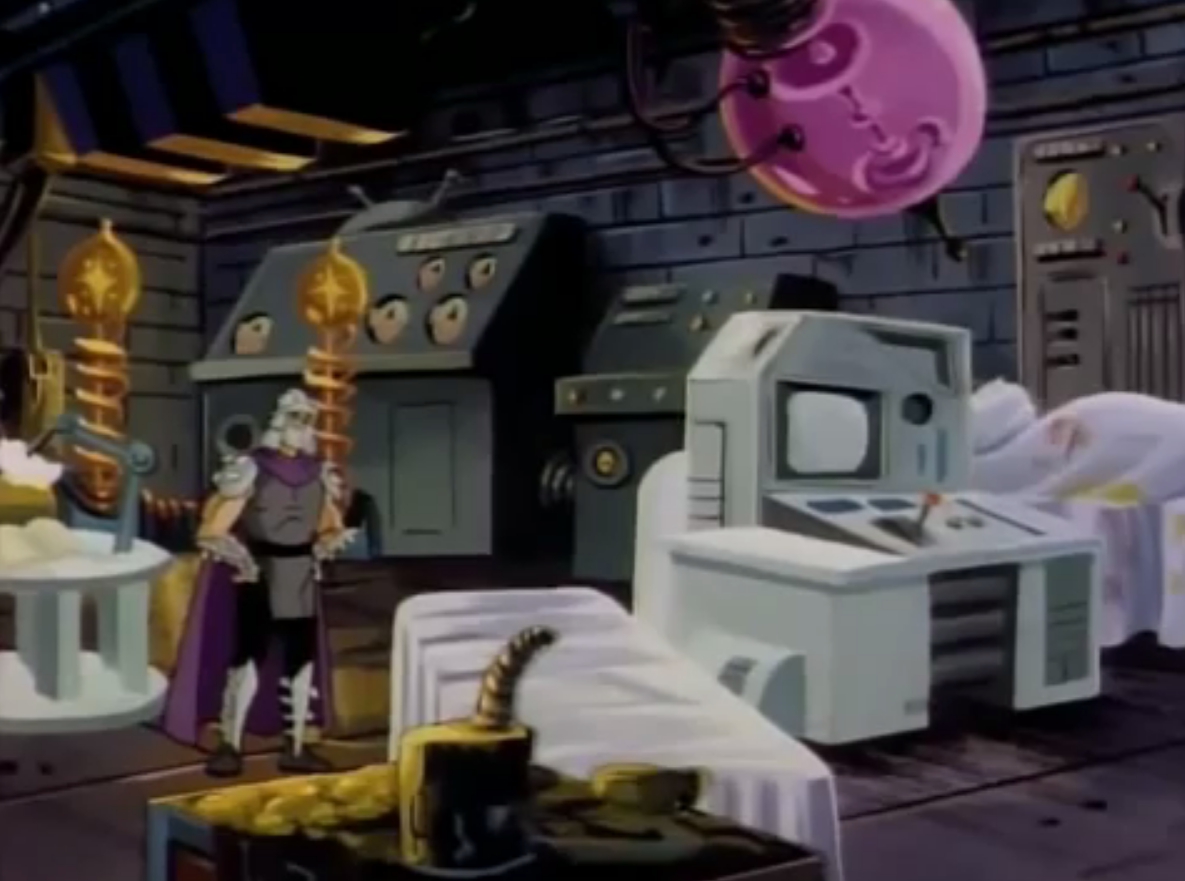 ………………………………………………….
My Brother, the Bad Guy introduces us to Shredder's brother and that was interesting. We have seen his mother before and that was a better episode, but this was still very well crafted, different than usual and one of the season's best episodes. Michelangelo Meets Mondo Gecko is one of those episodes where Mickey meets one of his idols and is forgettable in its typical plot.
Enter: Mutagen Man is another one of those mutagen episodes and we have had plenty of them by now and this one is pretty much more of the same. Donatello's Badd Time is one of the worst episodes of this bunch with a ridiculous and campy use of annoying hick characters and a stupid plot.
Michelangelo Meets Bugman Again says it all It is a repeat and rehash of the previous storyline and nothing more than that. Muckman Messes Up is actually a very good episode with a fine use of the new mutants, fun action and entertaining storyline.
………………………………………………….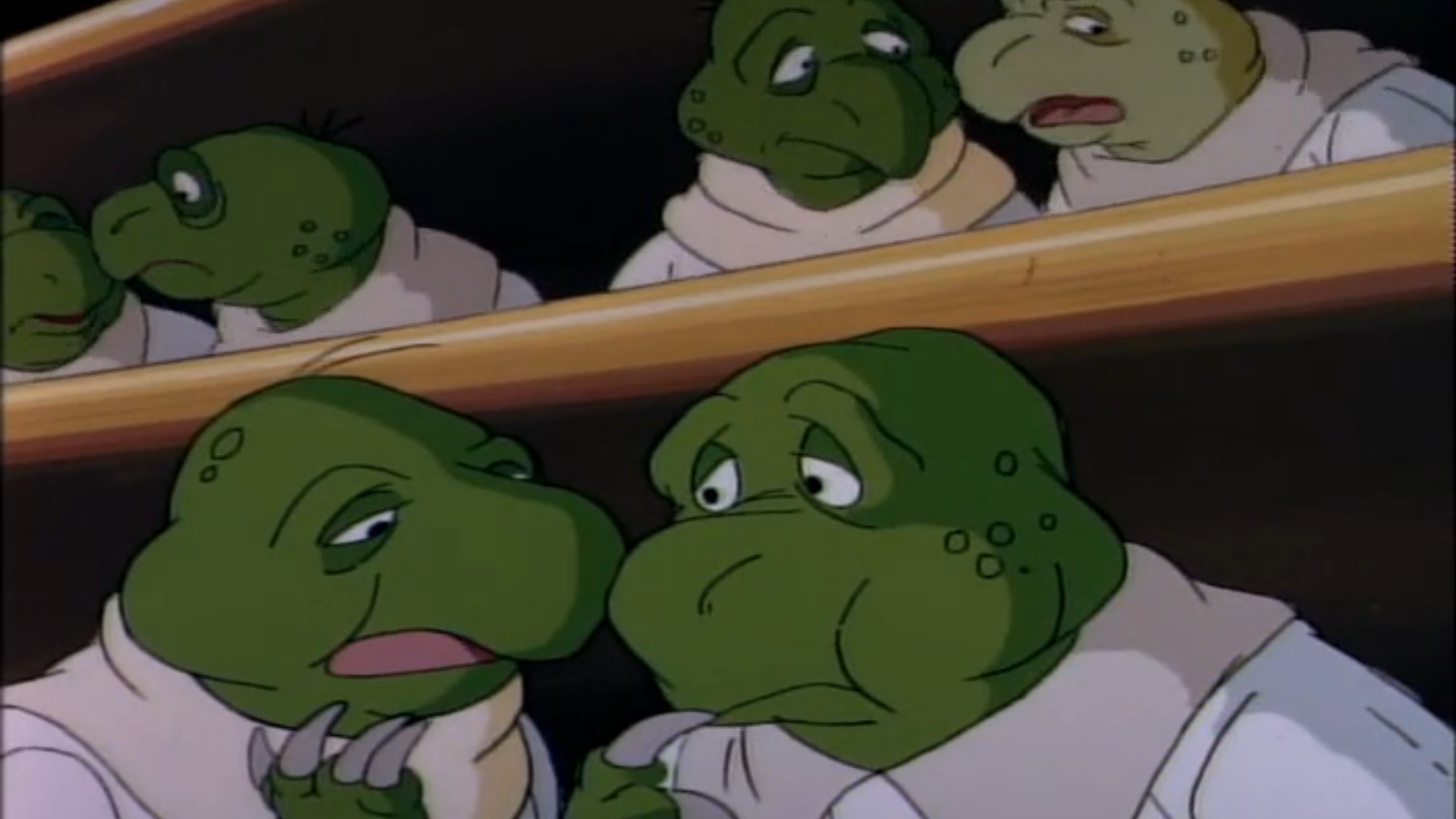 ………………………………………………….
Napoleon Bonafrog: Colossus of the Swamps is a solid episode with such a memorable, fun and villainous Krang whereas Raphael Versus the Volcano is also pretty solid with a funny humor and a great use of my favorite turtle.
Landlord of the Flies is another one of those Baxter Stockman episodes and it is okay, but again I want some meaningful plot progression for this character. Donatello's Duplicate we've seen before in concept, but still it was a fine idea to show us just how valuable he is to the green team.
The Ice Creature Cometh should have been more memorable given the fun setting and monster while Leonardo Cuts Loose is great for featuring Casey Jones, but there was not nearly enough of him here unfortunately.
Pirate Radio is one of the worst parts here with a ridiculous and annoying use of rock music and a stupid plot. Raphael, Turtle of a Thousand Faces is perfectly fine and fun, but far from the greatest Raphael storyline in my opinion.
Leonardo, the Renaissance Turtle is so forgettable that I can hardly remember watching it and Zach and the Alien Invaders is not as annoying as the usual Zach episodes, but still he frustrates me and he totally is such a brat.
………………………………………………….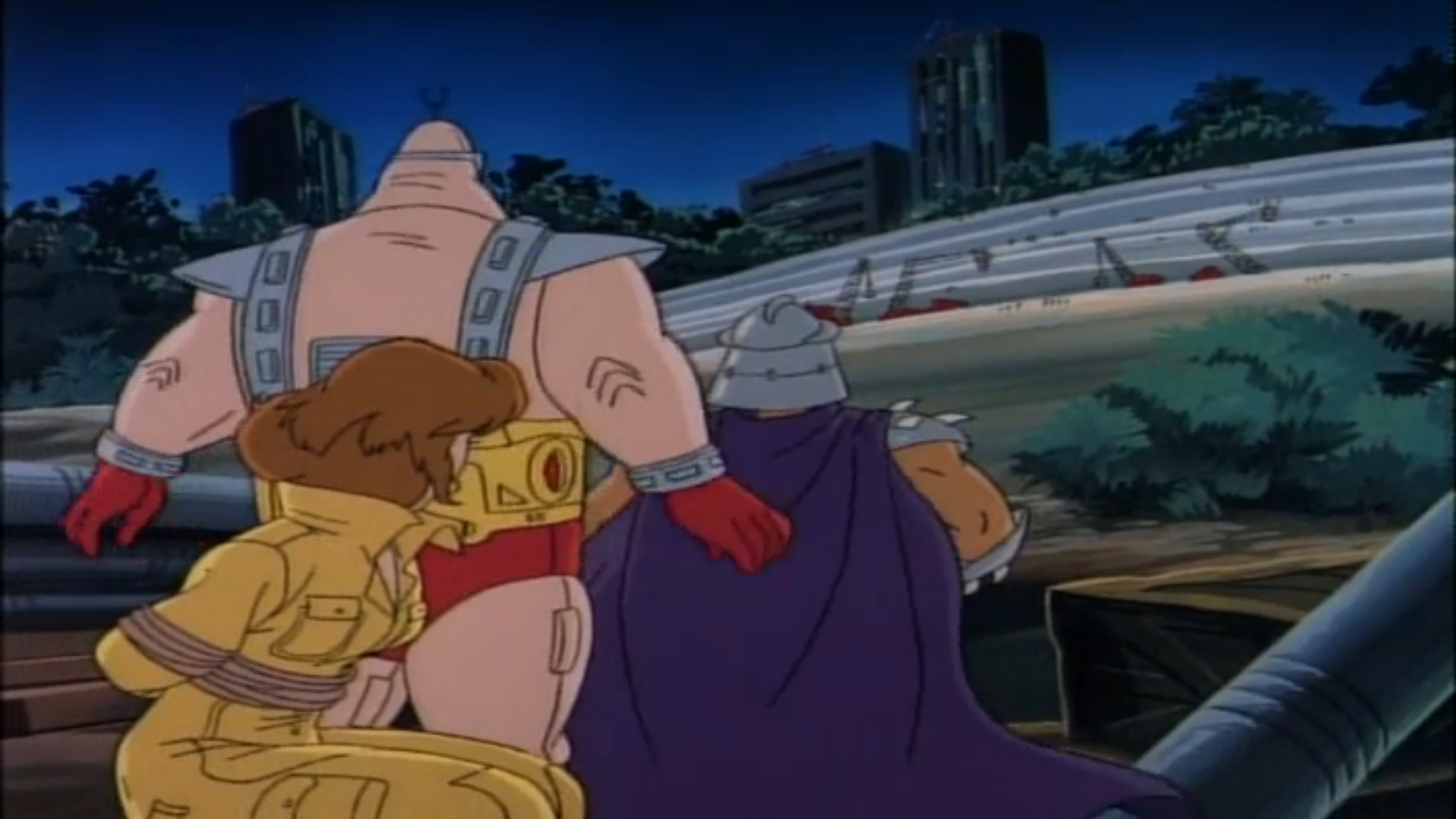 ………………………………………………….
Welcome Back Polarisoids again features those creatures in a pretty weak and admittedly dull story whereas Michelangelo, the Sacred Turtle is campy and silly in its premise too much for its own sake.
Planet of the Turtleoids is actually a pretty good finale for this season. Part 2 is better than Part 1, but still this is such an entertaining story and those new turtles are really memorable and well explored along with a good conflict and a pretty solid humor.
Overall, this fifth season of Teenage Mutant Ninja Turtles is better than the previous season with a couple of truly fun episodes, but most stories here are rehashed from previous seasons and either dull or forgettable.
Worst Episodes: Enter: Mutagen Man, Michalangelo Meets Bugman Again and Pirate Radio.
Best Episodes: My Brother, the Bad Guy, Muckman Messes Up and Planet of the Turtloids: Episode 2.
My Rating – 3.5
………………………………………………….